FINDING THE RIGHT PRESENT FOR EVERYONE
Discover Powerful Gift Ideas
Designed for high ambitions
Premium Calisthenics Gear
NOW AVAILABLE
Premium Dip Bars & Static Bar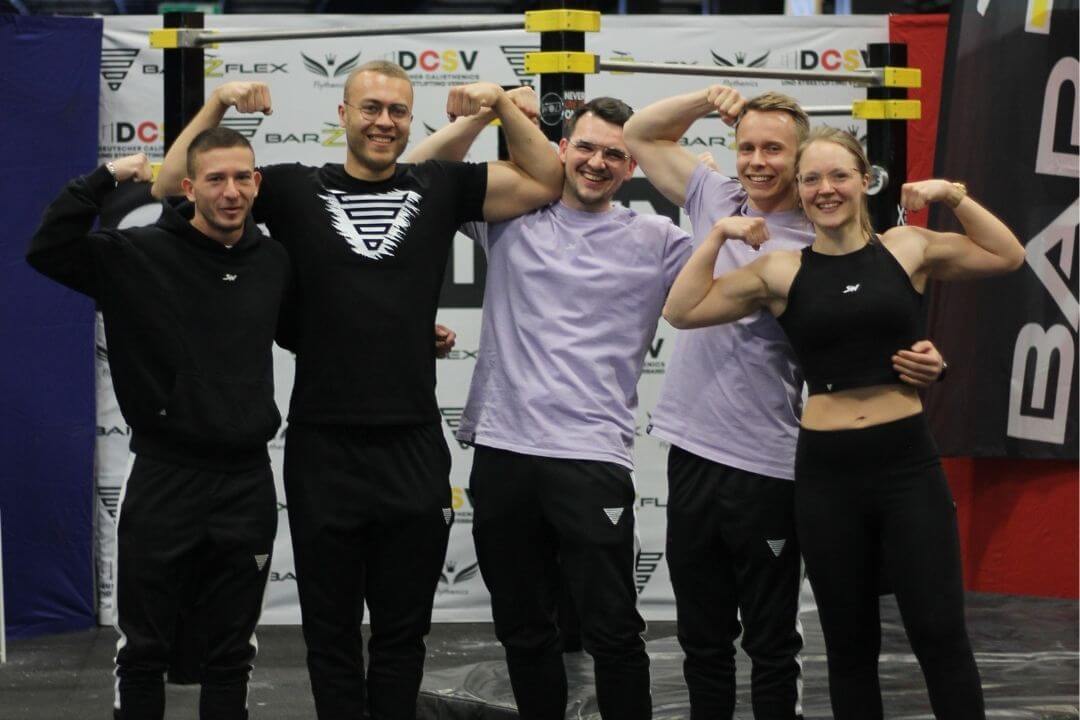 Meet Team GORNATION
A brand by athletes for athletes
Since our founding in 2015, we've been designing tailored products for calisthenics and building a community that has now grown to over 155,000 people around the world.
Our mission: Taking your workout to the next level with the right equipment!
JOIN OVER 150,000 HAPPY CUSTOMERS WORLDWIDE
Voices from the Community
With the latest articles tailored to your goals
Take your workout to the next level
Learn more about GORNATION
Calisthenics is a special sport, a sport that brings special results, involves special skills and also has special demands on the body. Since 2015, GORNATION has made it its goal to support the calisthenics and street workout athlete with equipment and clothing and to support him in his goals. No matter if it is planche, handstand or push-ups, each of the calisthenics exercises is a challenge for muscles, tendons and joints. To counteract this and make workouts in the home gym or outside in the calisthenics park more successful, painless and fun, GORNATION develops equipment and accessories in cooperation with professional and experienced athletes that have the power to take your workout to the next level.
Growing every day. This is our goal, both for the sport and for our brand. In our online store we are constantly expanding our product range of clothing and equipment so that you can get high quality parallettes, good smelling liquid chalk, specially designed wrist bandages, comfortable elbow bandages or durable resistance bands in one store from one supplier. Our products are tested for the special requirements of street workout and calisthenics and are the accessories of choice for tens of thousands of athletes worldwide. Our vision is to bring one million people together through our sport.
In 2015 there was not much high quality clothing for calisthenics. No central place to go for hoodies, sweatpants, shirt and tank tops for indoor or outdoor workouts. The scene was small, but begging for an online store where you could find sweatshirts & hoodies for the winter and training shirts & shorts for the summer. The first t-shirt with the slogan "Never Give Up Only Pull Up!" spread very fast among the athletes of the calisthenics scene at that time and people asked for new textiles, like stringer/racerback tank tops or sweat jackets. As some brands had already failed to produce and sell calisthenics and street workout clothing, GORNATION was also advised against investing in outfits and t-shirts for sports. But with a growing community and more and more athletes showing their support in the online store, GORNATION grew to a worldwide known lifestyle brand.
A big step was the development of high quality equipment for functional sports, because Calisthenics has a high demand for high quality equipment that is adapted to the sport. Besides obvious products like resistance bands for learning muscle ups or pull ups, liquid magnesia for the hands, supporting bandages for wrist & elbow or stable push-up grips for performing exercises like handstand or planche are needed. The focus of the company was initially on clothing, but it soon became clear that equipment and other gear should not be missing in a calisthenics online store. Today GORNATION delivers equipment worldwide for this sport that has the power to change the world and continues to develop coordinated equipment like gloves, parallel bars or bandages. Our motto is: Keep growing! And also we will not stop working as a brand for calisthenics on equipment and clothing for home workouts, outdoor workouts and co.