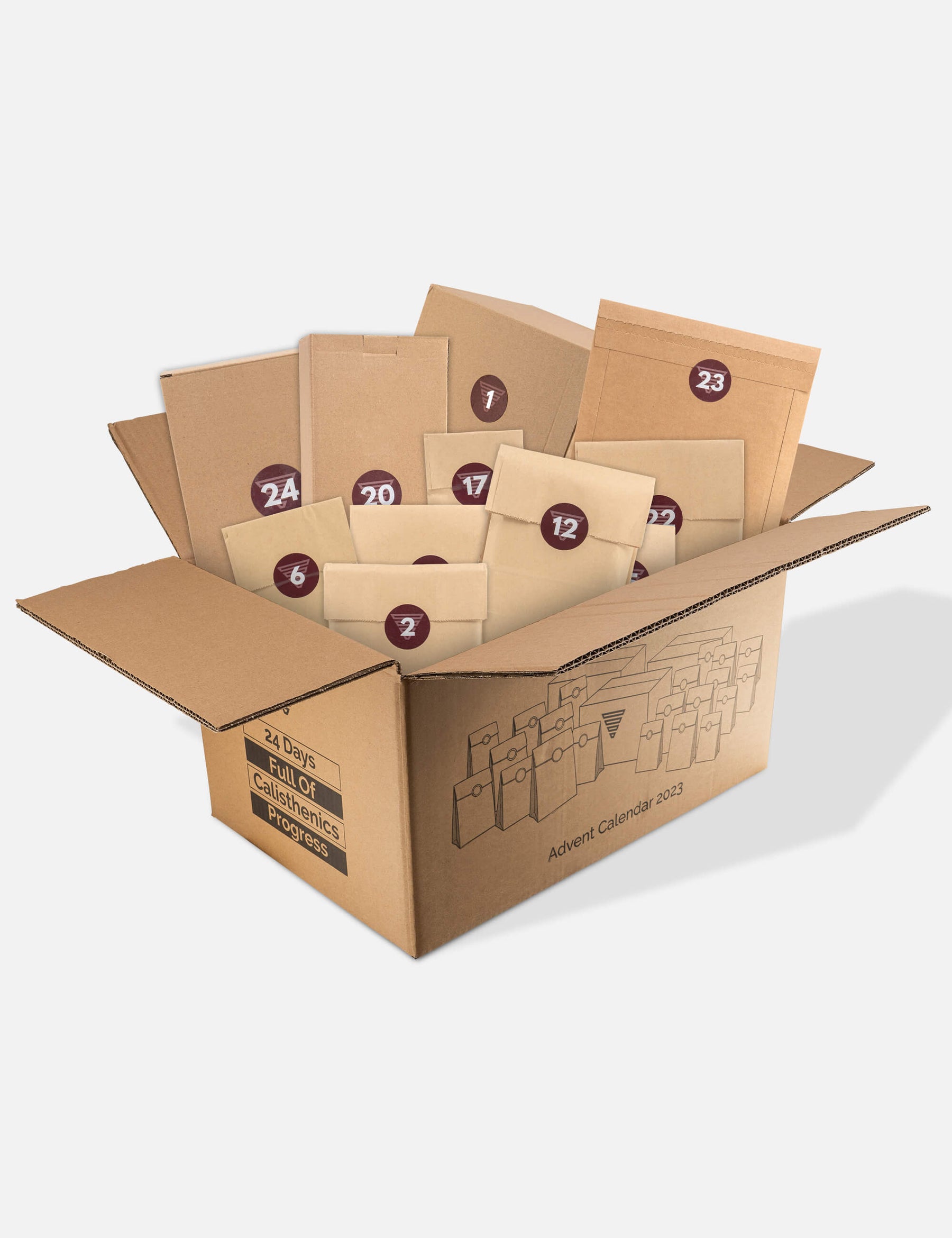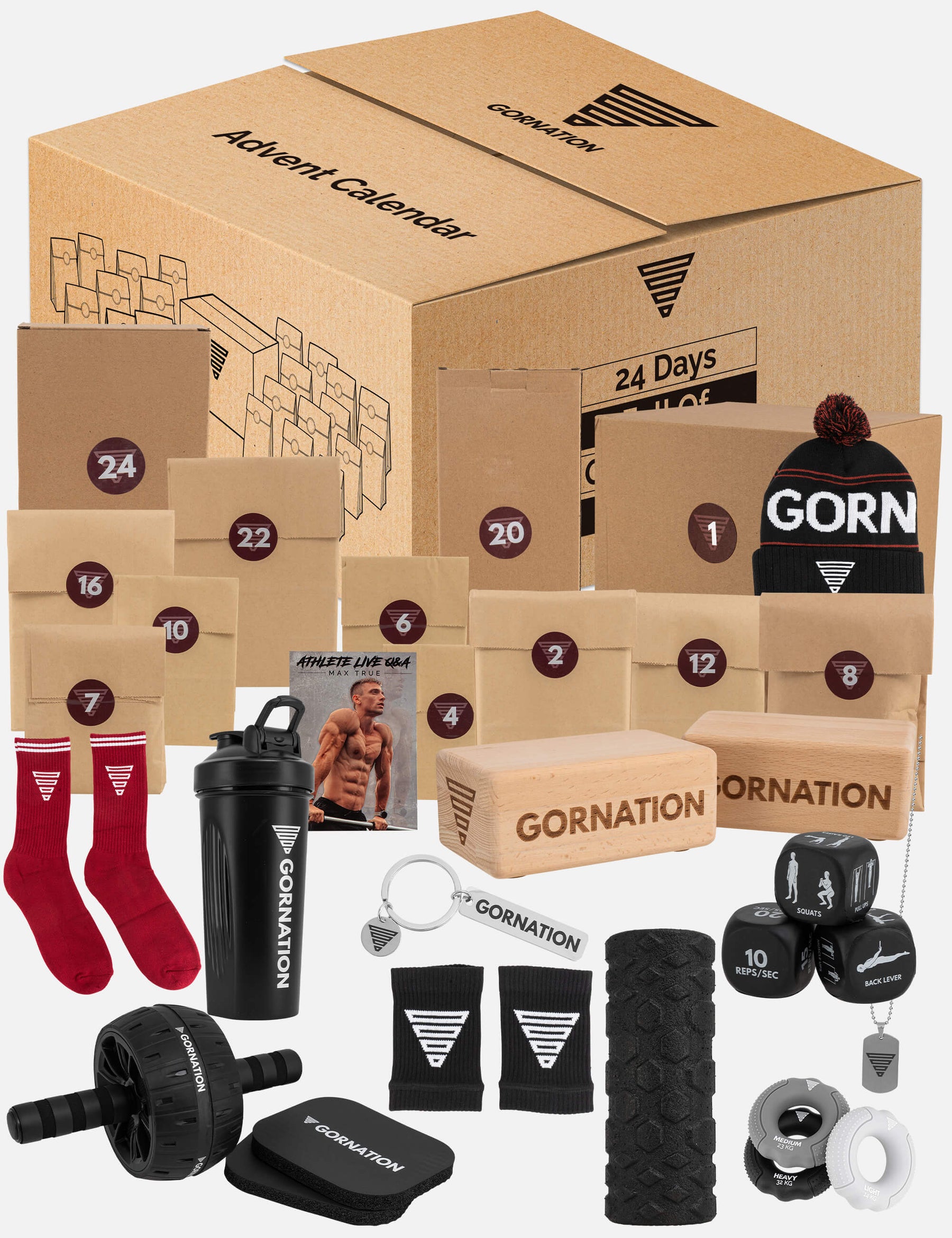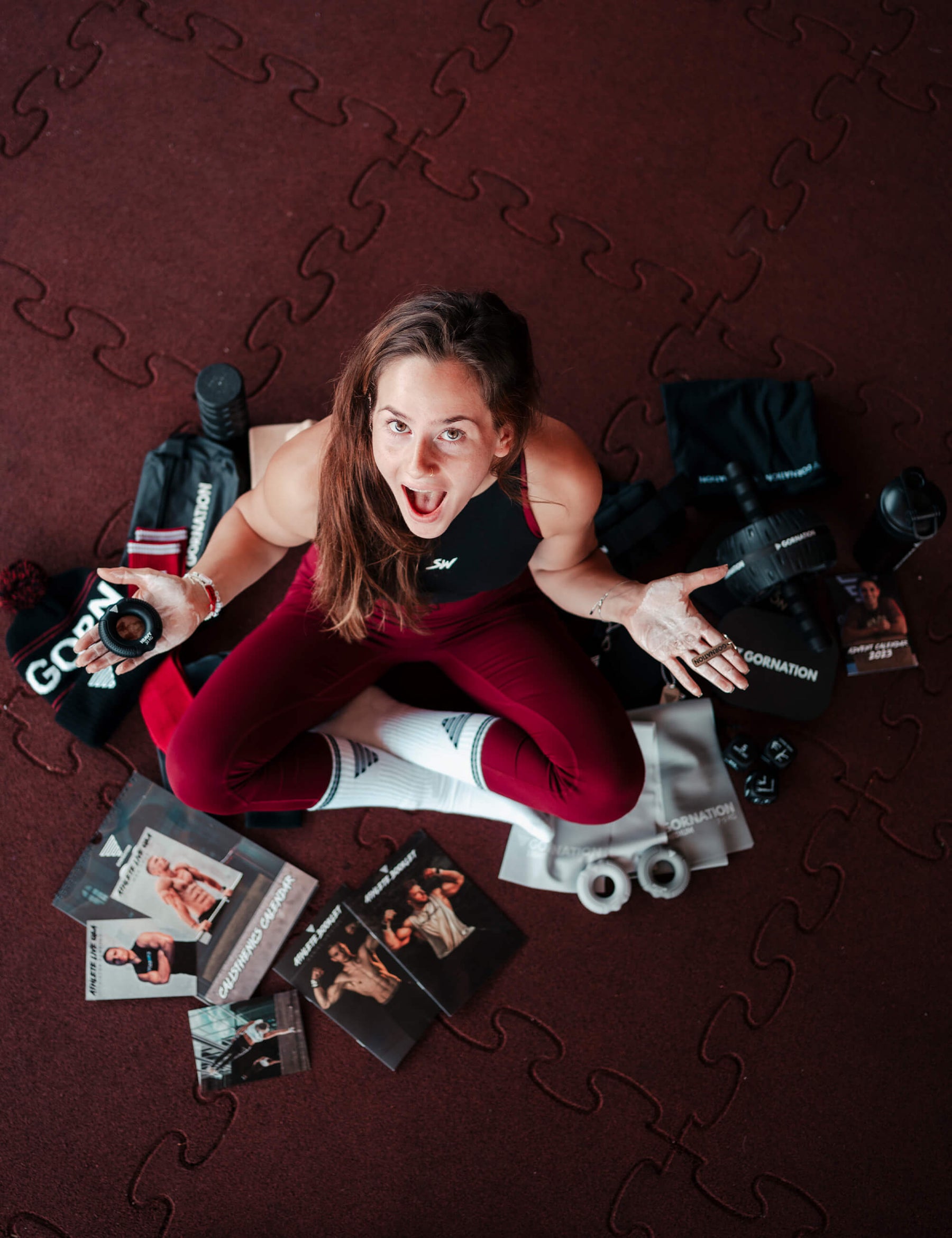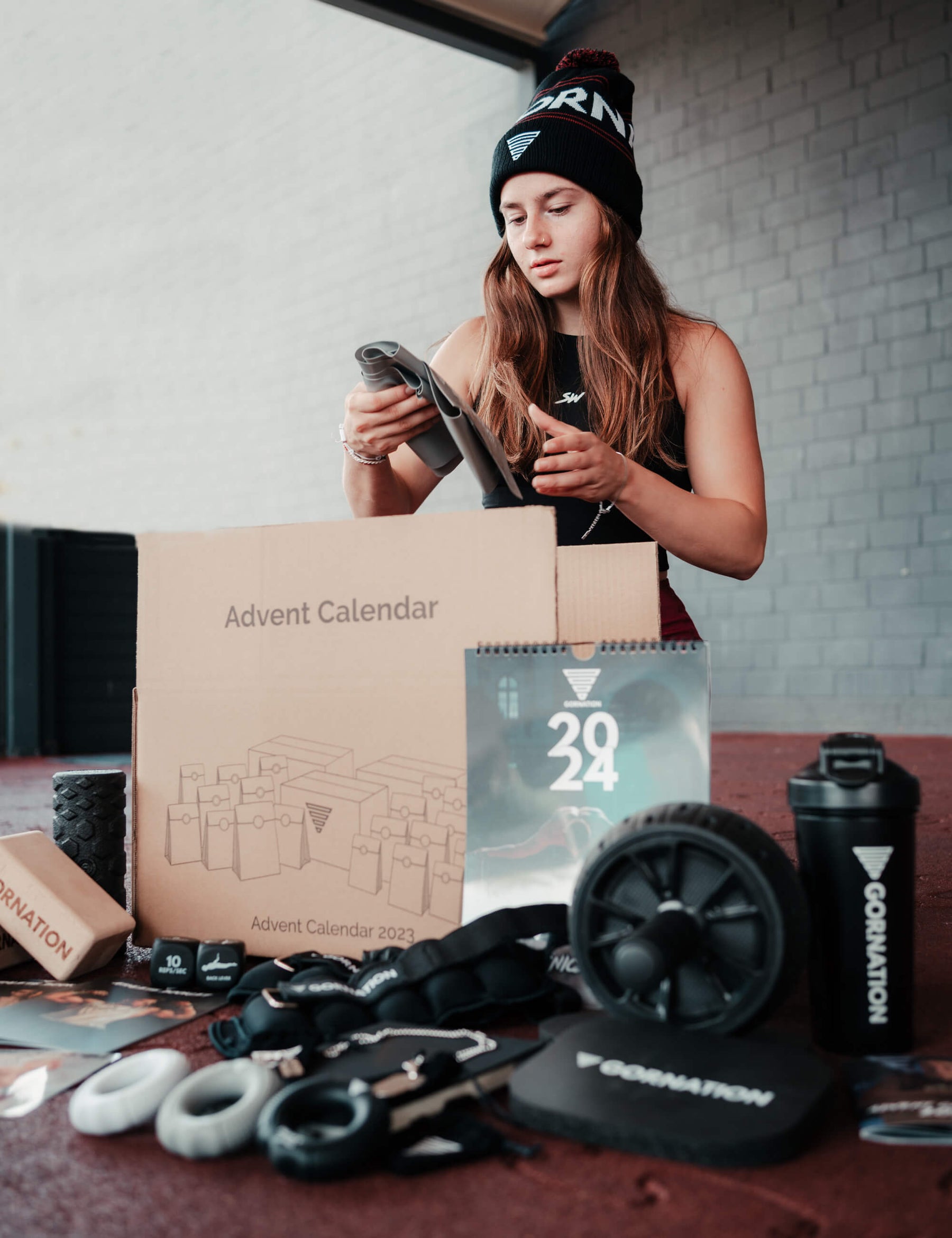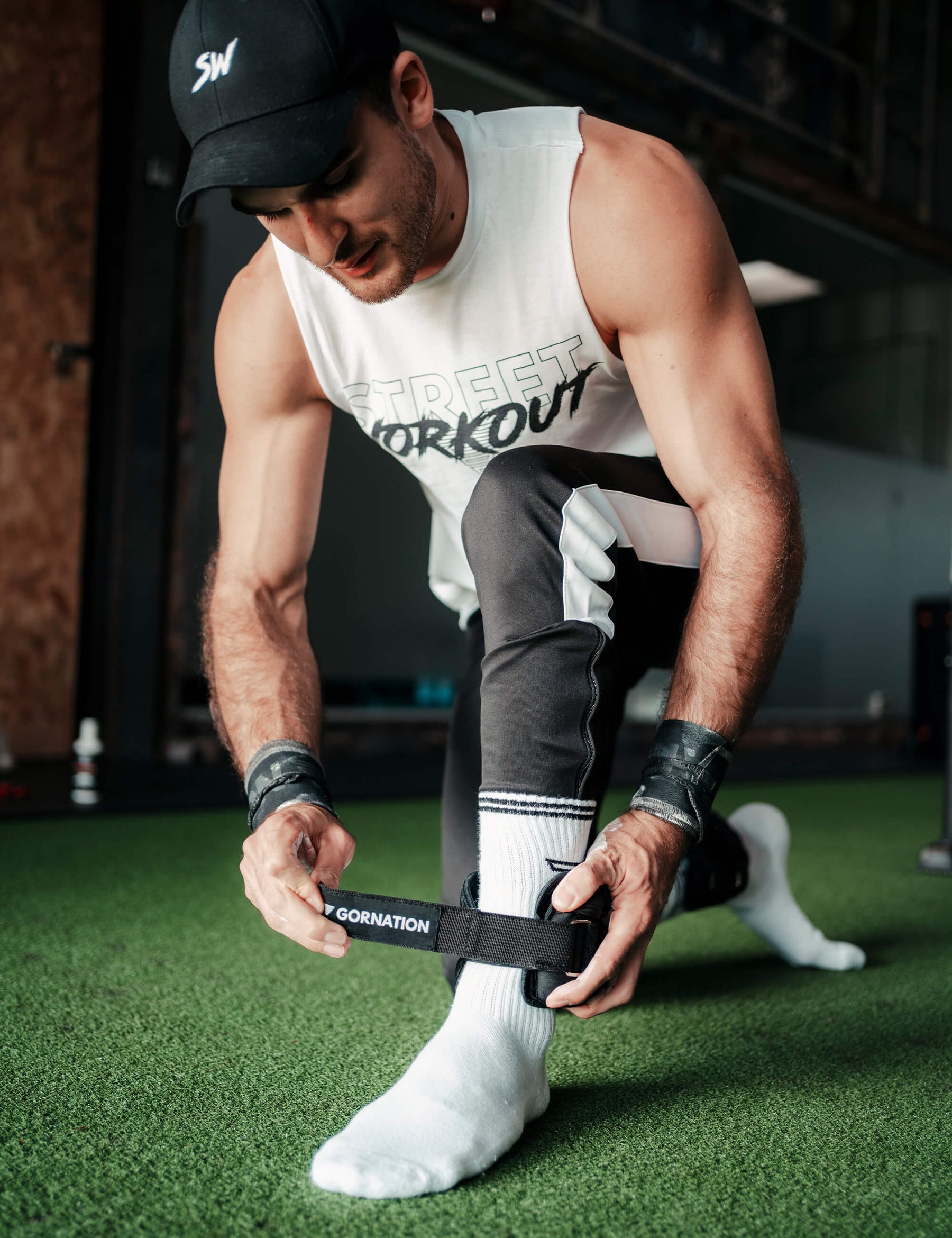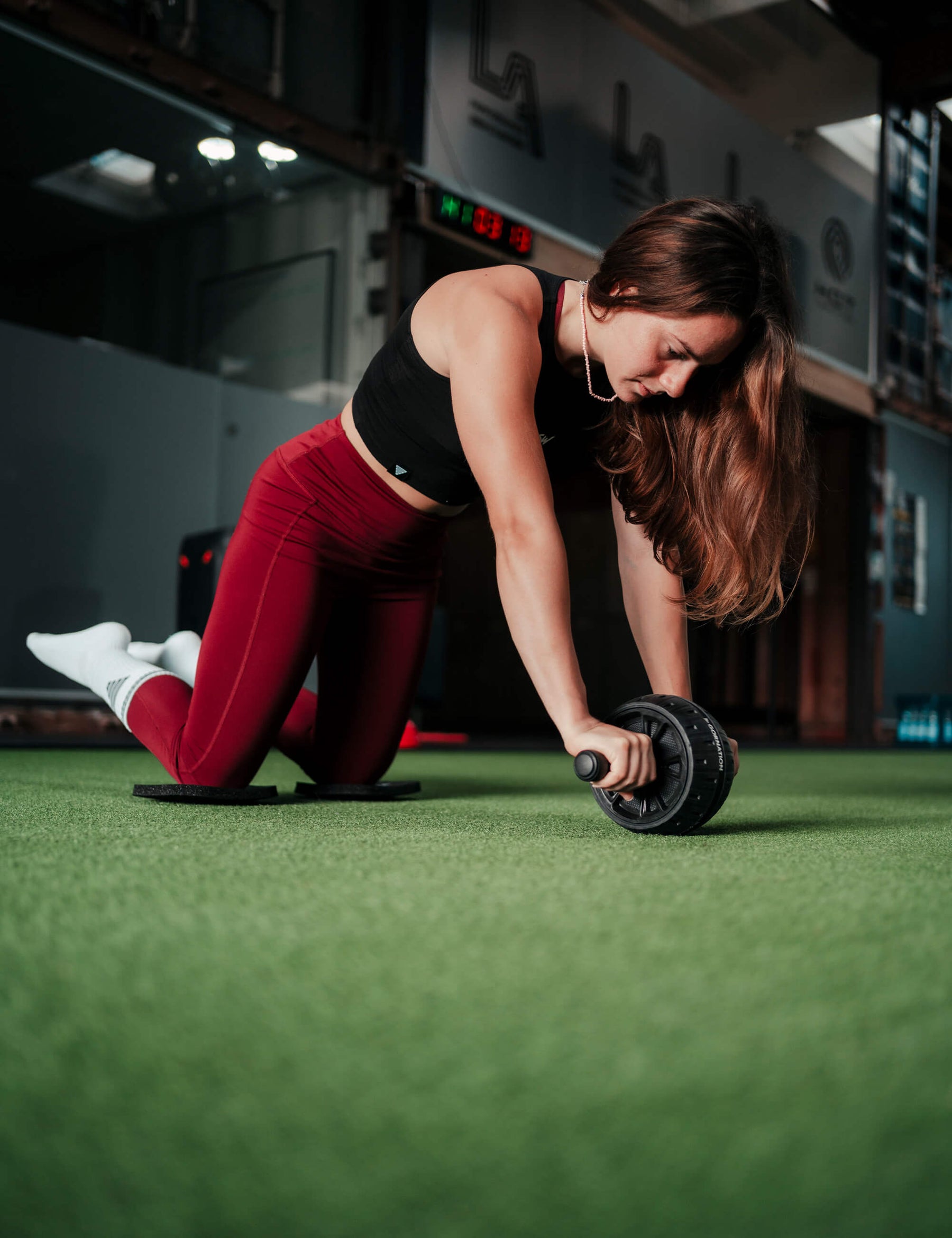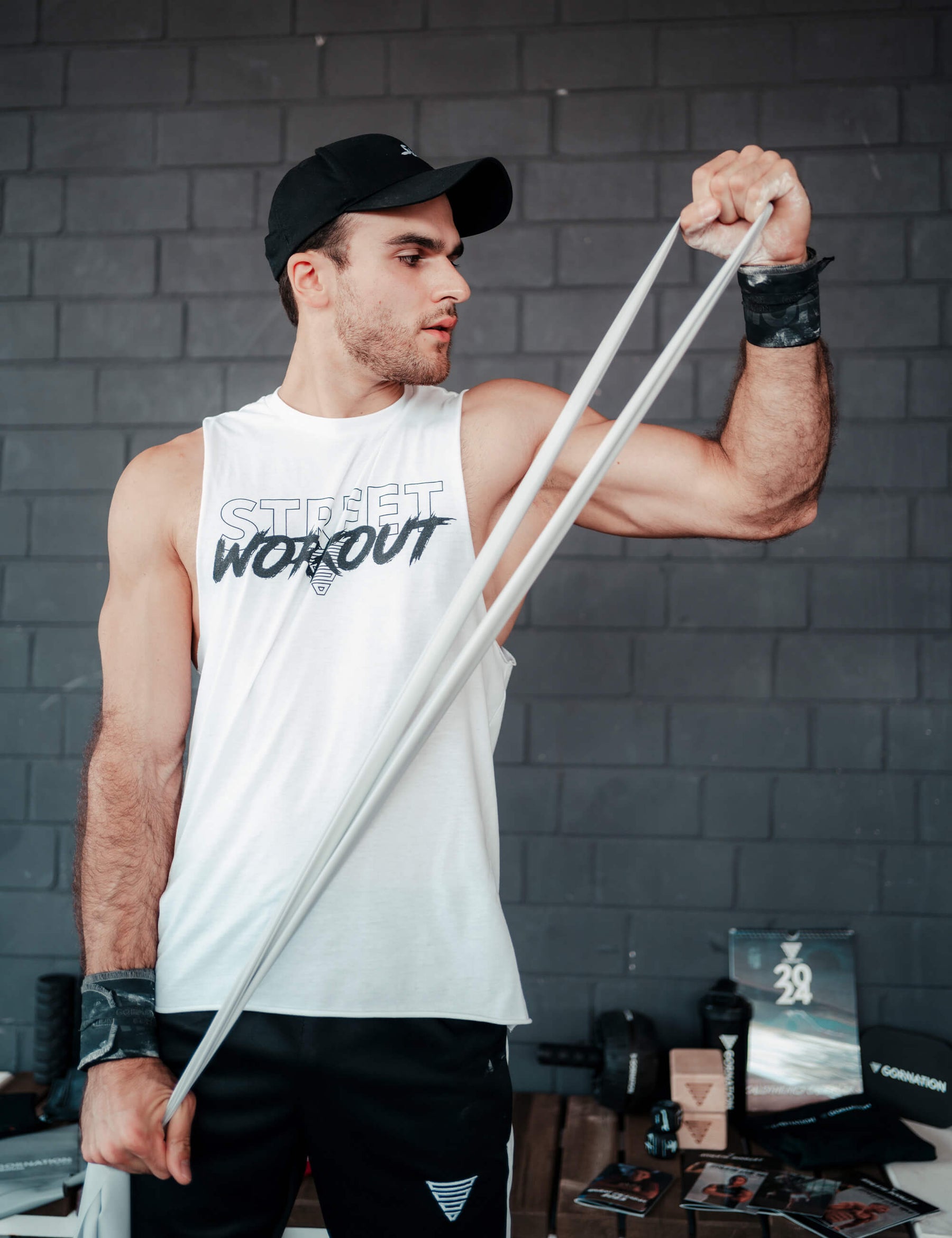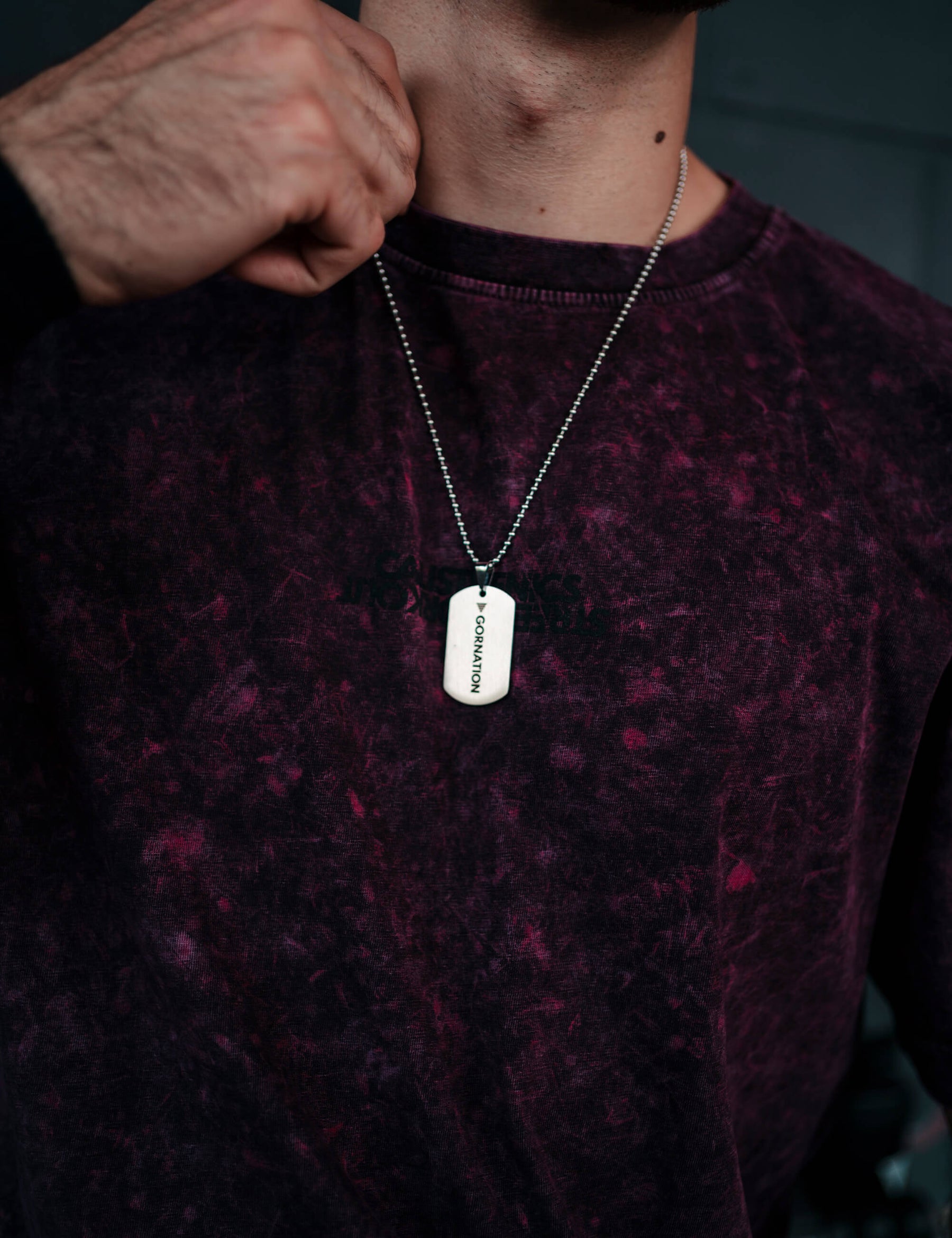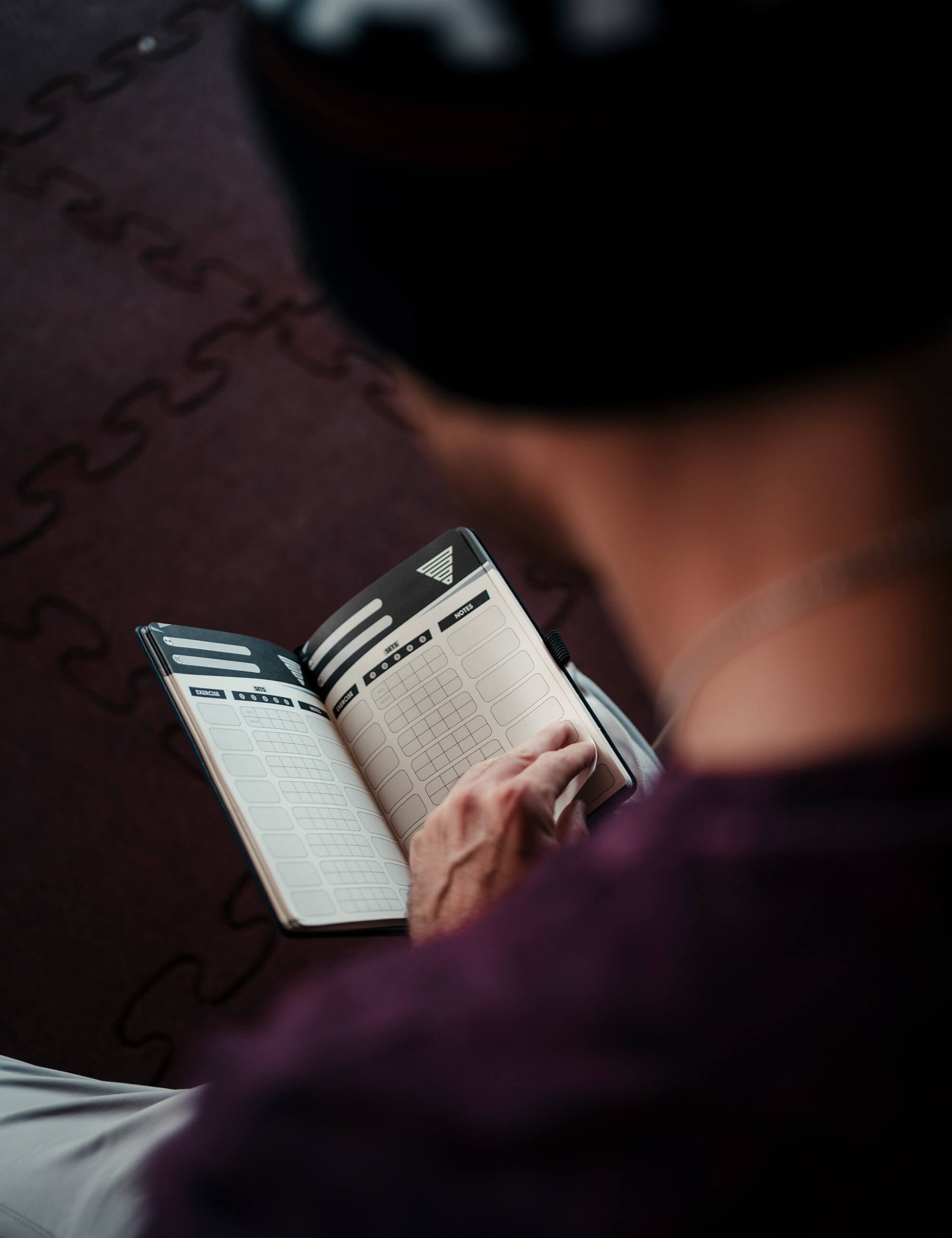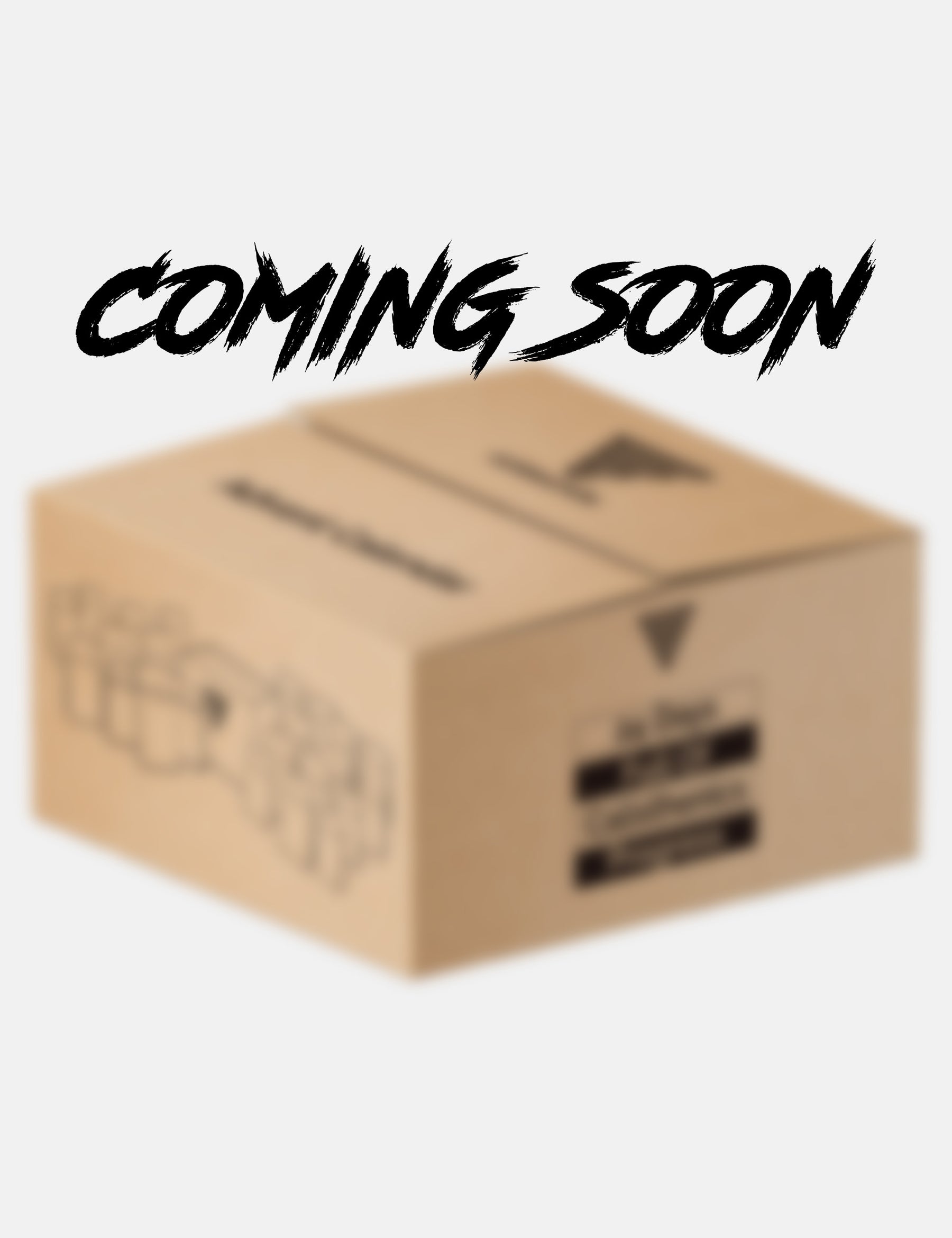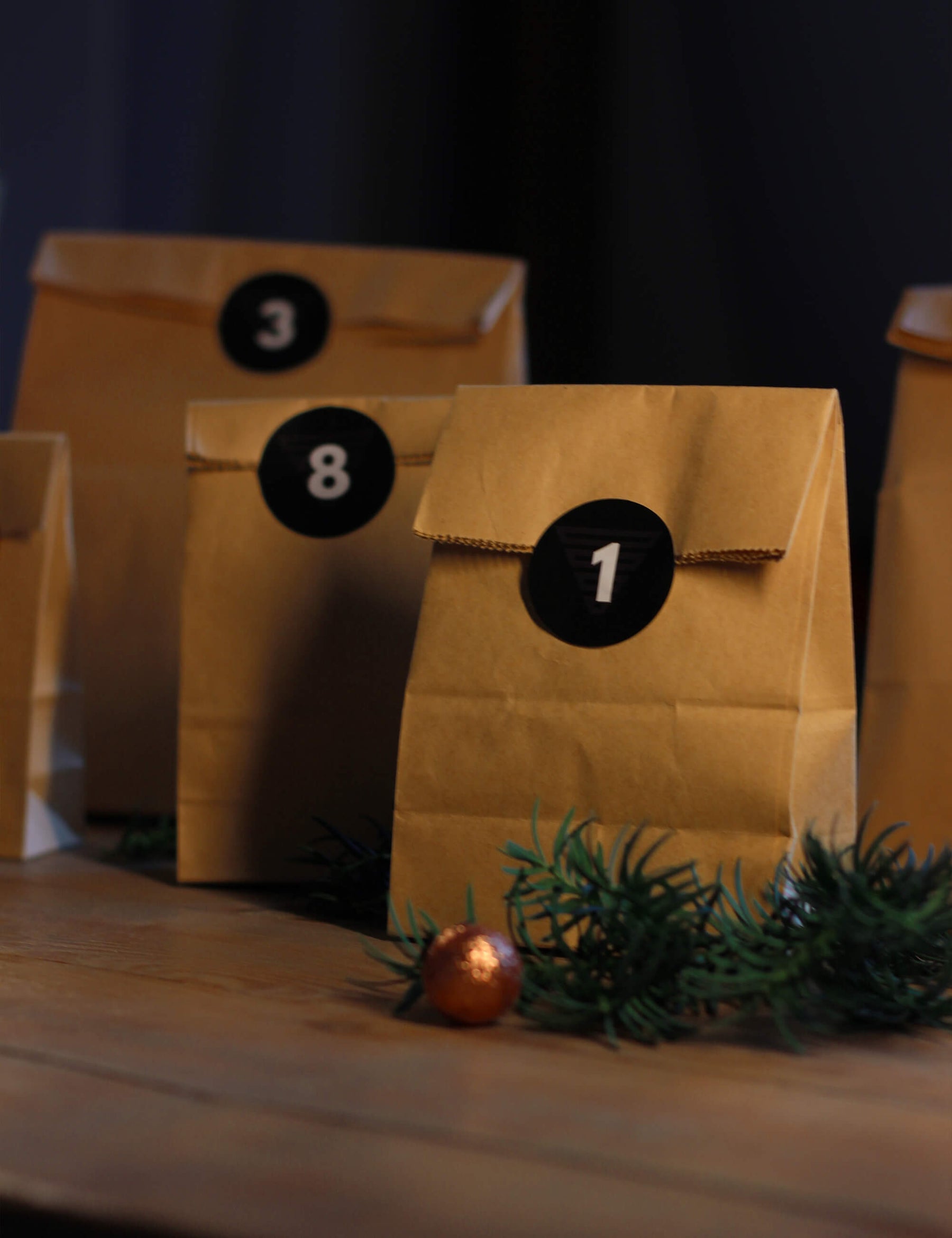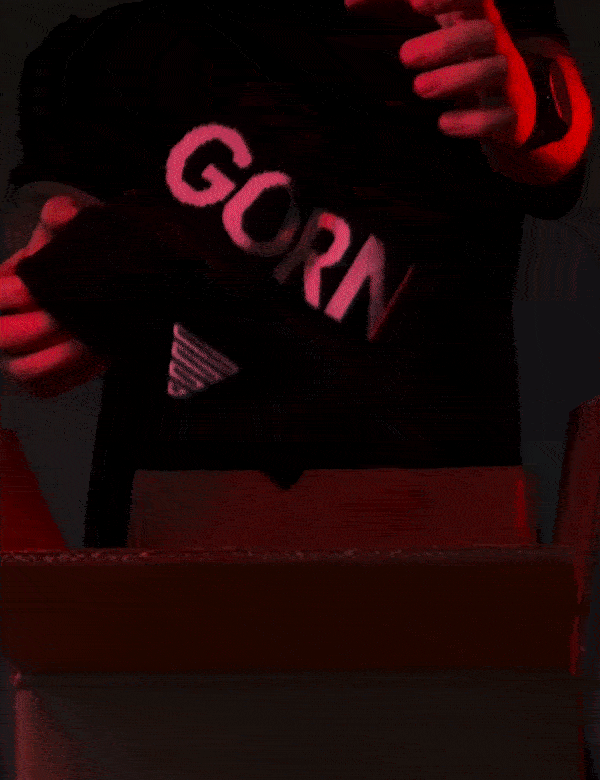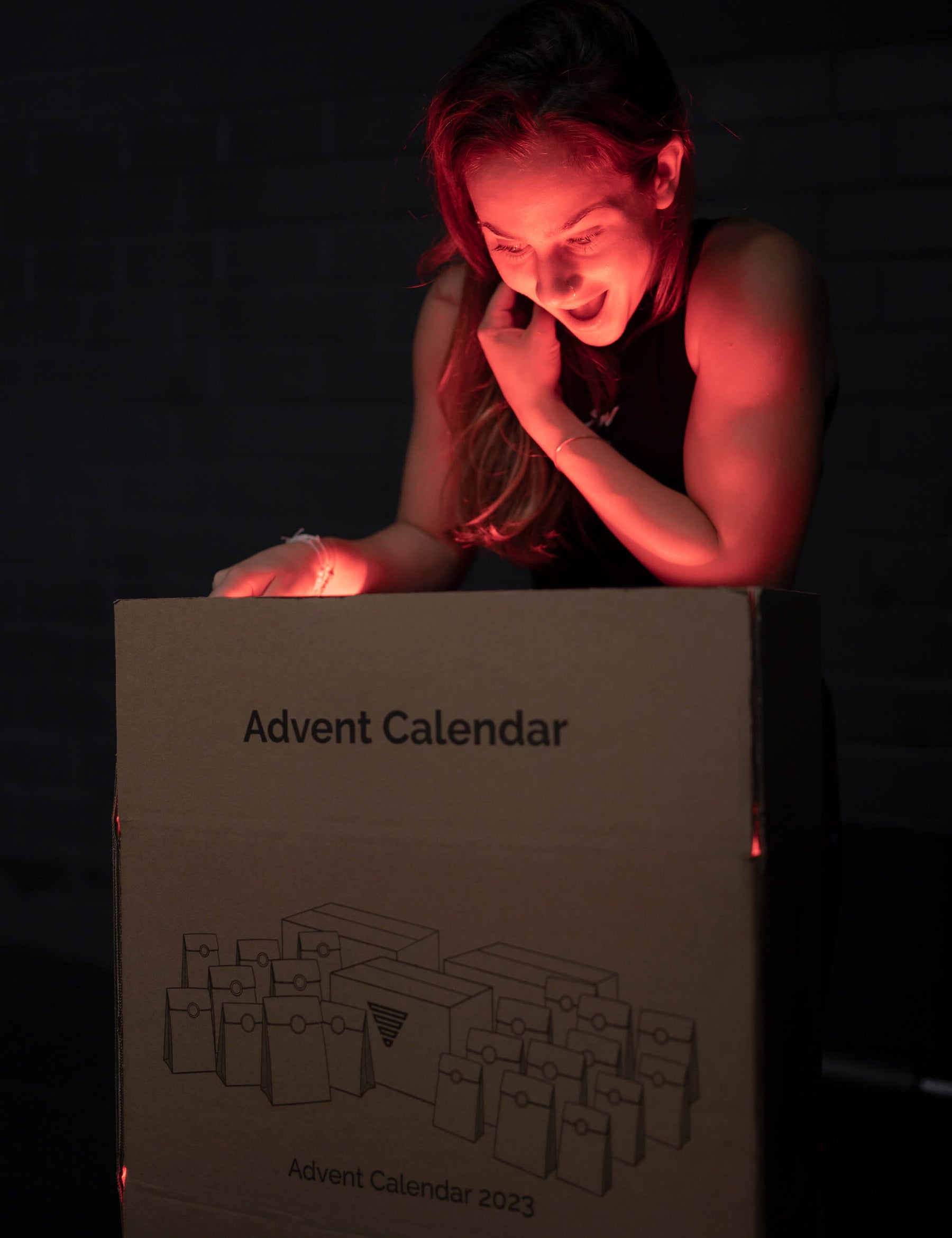 Advent Calendar Pre-Order (Early Bird Deal)
Available from the 9th of October 2023 6PM CET with the Early Bird Discount
● The ultimate Advent Calendar for calisthenics lovers
● 24 days of gifts, made for your calisthenics progress
● Unreleased, new products valued at over 300€
● The perfect gift for a calisthenics enthusiast
● Limited Edition with only 600 pieces

● 24 gifts for winter time including equipments, accessories, content & more
● The original and first Advent Calendar for calisthenics enthusiasts
● 6x workout equipments e.g. Handstand Blocks & Ab Wheel
● 13x accessories e.g. Beanie & Shaker Bottle
● 2x exclusive Athlete Booklets delivered with exclusive insight into training routines and nutrition of exceptional athletes: Vitaliy Feschuk (Streetlifting) & Daniel Hristov (Freestyle Calisthenics)
● 2x exclusive live group Q&A calls with experienced elite athletes: Viktor Kamenov (Static Training) and Max True (Endurance Calisthenics)
● 1x store voucher worth 10€ OR a chance to win prizes worth total over 1000€ (there will be 6 lucky winners in the 600 advent calendars)

● All Workout contents are only available to buyers of the Advent Calendar
● All products and new and unreleased, many of them will never come back outside of this year's Advent Calendar
SPOILER ALERT
Below you will find a detailed listing of the products contained in the Advent Calendar:

● Ab Wheel (unreleased)
● Training Journal (exclusive)
● Key Chain (exclusive)
● Live Q&A with Viktor Kamenov (exclusive)
● Scarf/Bandana (exclusive)
● 10€ Gift Card or Giveaway Prize (exclusive)
● Gymnastic Bands (unreleased)
● Beanie (exclusive)
● Dog Tag + Chain (exclusive)
● Live Q&A with Max True (exclusive)
● Massage Travel Roll (unreleased)
● Microfiber Towel (exclusive)
● Sweatbands (pair) (unreleased)
● Shaker Bottle (exclusive)
● Training Dices (exclusive)
● Workout Booklet of Daniel Hristov (exclusive)
● Steel Bracelet (exclusive)
● Grip Trainers (unreleased)
● Pair of Socks (exclusive)
● Ankle Weights with 1kg each (unreleased)
● Toiletry Bag (exclusive)
● Workout Booklet of Vitaliy Feschuk (exclusive)
● Calisthenics Wall Calendar 2024 (unreleased)
● Handstand Blocks (unreleased)

● All of these products will be available in the Advent Calendar 2023
● The Advent Calendar contains everything you need for a Christmas season full of progress in training for your Calisthenics lifestyle
Team GORNATION wishes you successful workouts!
Count down to Christmas with 24 calisthenics essentials
DESIGNED FOR HIGH AMBITIONS
UPGRADE YOUR PERFORMANCE
EXCLUSIVE CONTENTS & PRODUCTS
Both physical and digital products purposefully designed to level-up your progress.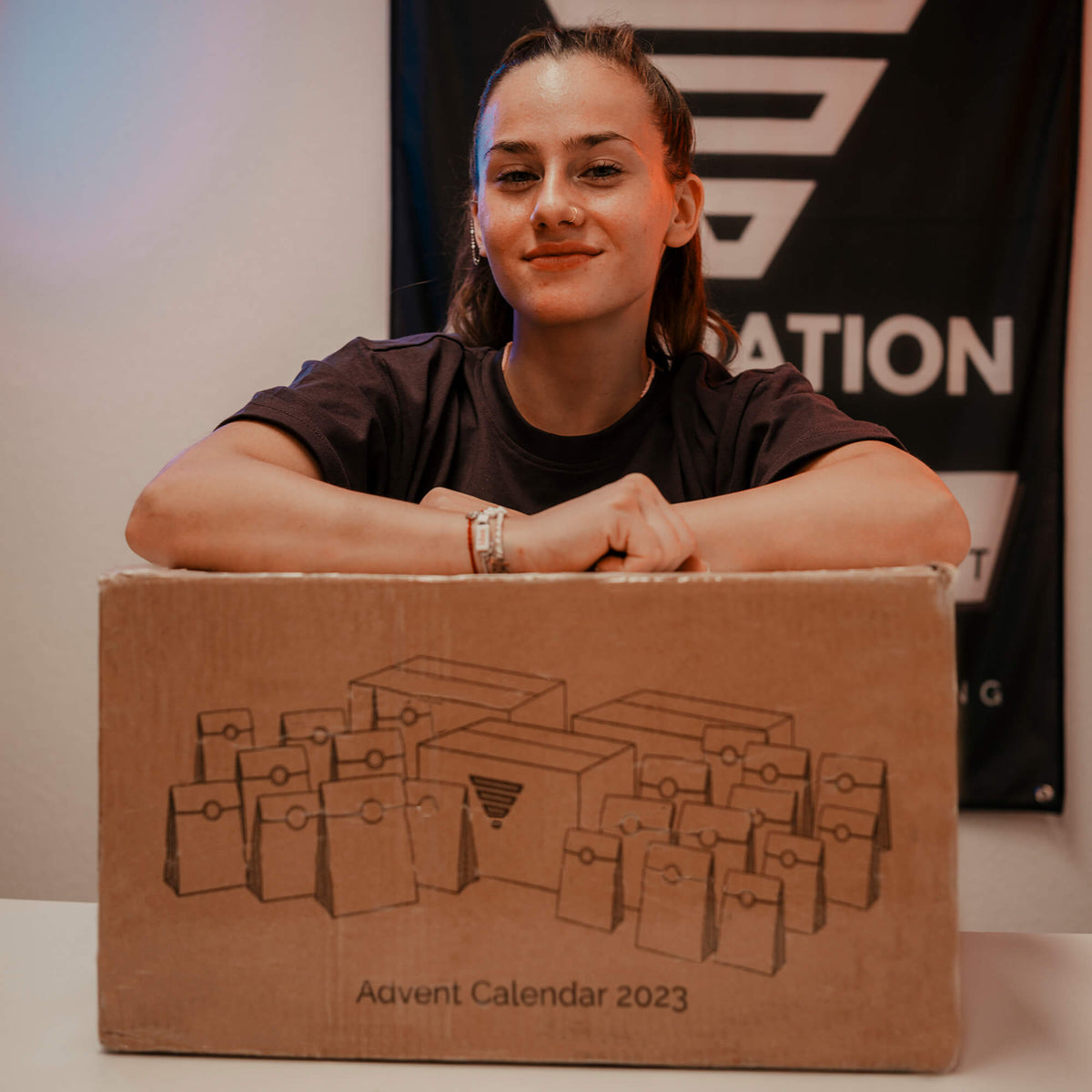 CELEBRATE XMAS IN CALISTHENICS SPIRIT
Combining two wonderful things together - Christmas & Calisthenics.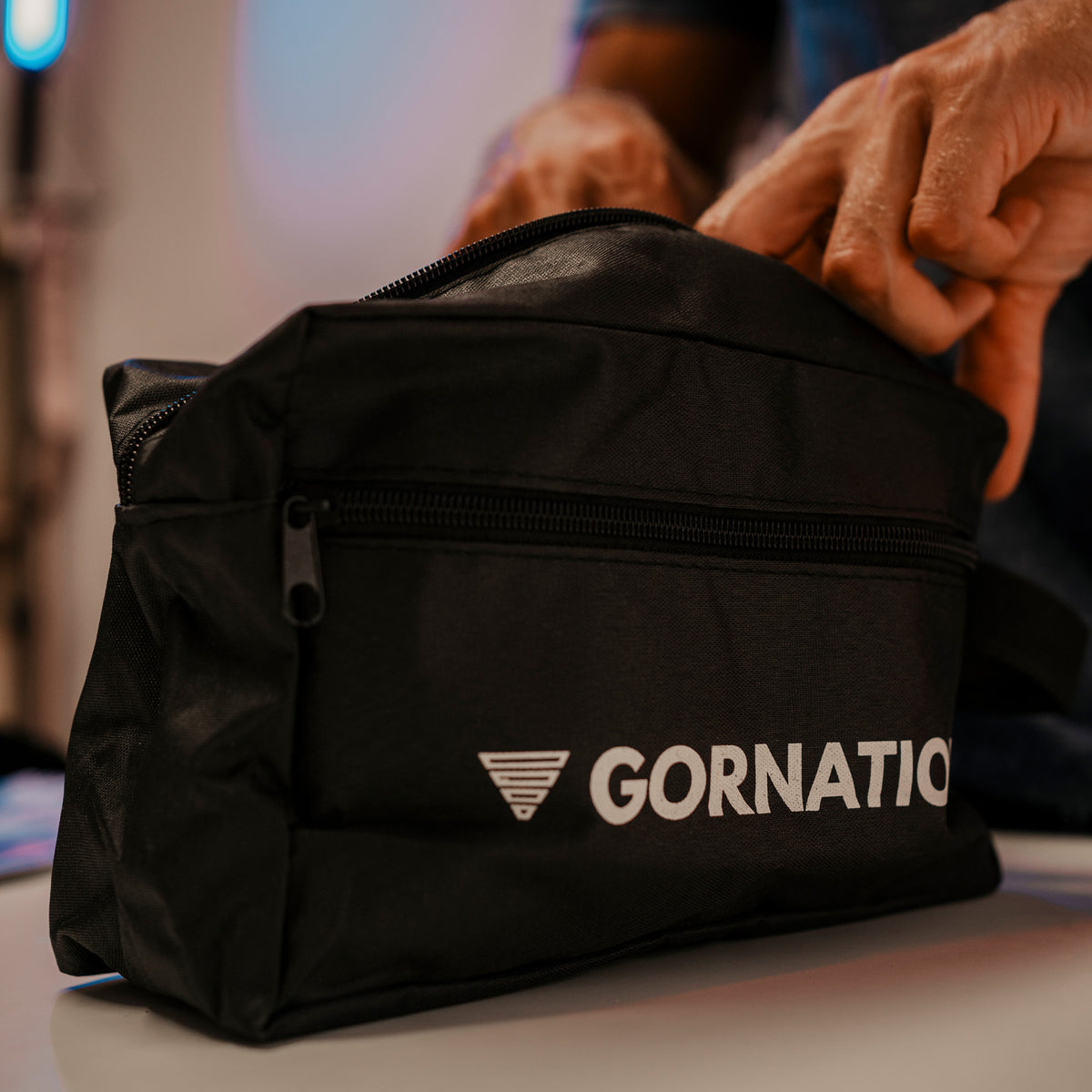 PHYSICAL PRODUCTS WORTH OVER 300€
Gear up with equipment and accessories complementary to your calisthiencs lifestyle.
FREQUENTLY ASKED QUESTIONS
With GORNATION we launched the first Advent Calendar for Calisthenics in 2022. In 2023, there will be a new version of the calendar that will be better and bigger with the help of over 400 customer voices from last year. There are 24 doors waiting for you with a mix of equipment for your workout, accessories for everyday life and exclusive training content from top athletes.
In this year's calendar you will find only new products that were not previously in the range. There are 6 pieces of training equipment, 13 accessories for your training & everyday life, 2 exclusive live Q&A group calls with Viktor Kamenov and Max True, a workout booklet each from Daniel Hristov and Vitaliy Feschuk with exclusive information about their nutrition and training routines and a 10€ store voucher OR a chance to win prizes worth over 1000€. This competition will be held only for the buyers of the advent calendar and there will be 6 lucky winners.

Pre-orders will start on October 09, 2023 and the calendar is limited to 600 pieces. Once these 600 calendars are sold, there will be no replenishment. As a pre-orderer, the calendar will be shipped to you directly upon arrival at our warehouse in early November. So you will receive it reliably before December 1st and can open your first door on time.
For months we worked on a big upgrade to last year and here it is: The individual products in the advent calendar are worth more than 300€. Additionally, there are 2 live Q&As, 2 athlete books with exclusive training content, and a store voucher or the participation in the big 1000€+ raffle.