● Comfortable padding for maximum wearing comfort
● Compact, body-hugging fit with no wobbling weights
● Fits any size with size adjustment in seconds
● Adjustable weight in 1kg increments
● Customizable with Velcro patch areas for patches
● Vest material: 70% oxford fabric, 30% TPE
● Blocks material: 100% iron
● The weight vest can be washed in the washing machine at 30° without fabric softener
● The straps should be removed before washing
● Keep the velcro fasteners closed as much as possible during washing
● Air dry
● Do not use a dryer or fabric softener
● One size vest with 2 straps for individual size adjustment
● 10x iron weight blocks (10kg variant)
● 20x iron weight blocks (20kg variant)
● Instruction manual with tips & inspirations for your workout
Fits tightly to the body during all exercises & is comfortable to wear
DESIGNED FOR HIGH AMBITIONS
UPGRADE YOUR PERFORMANCE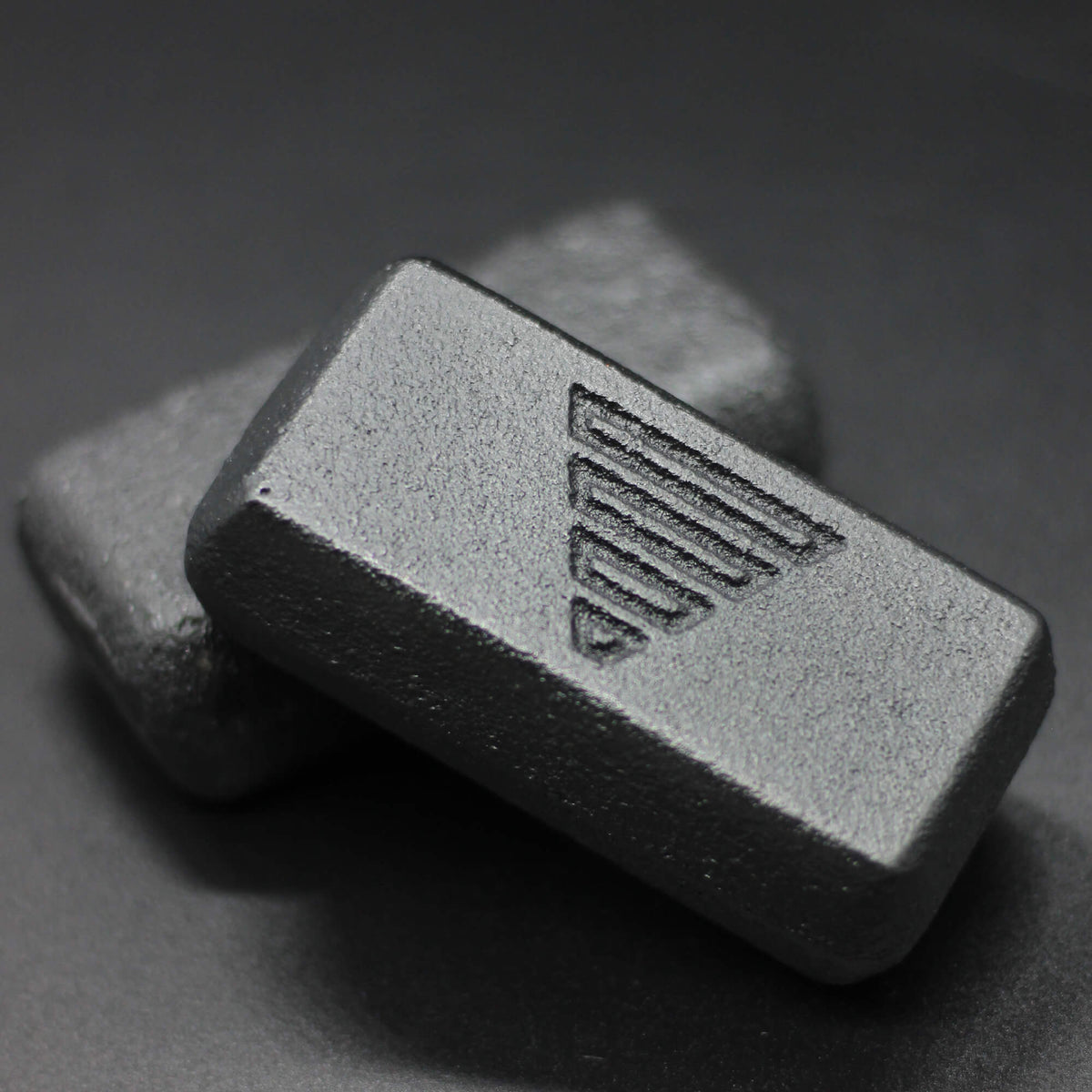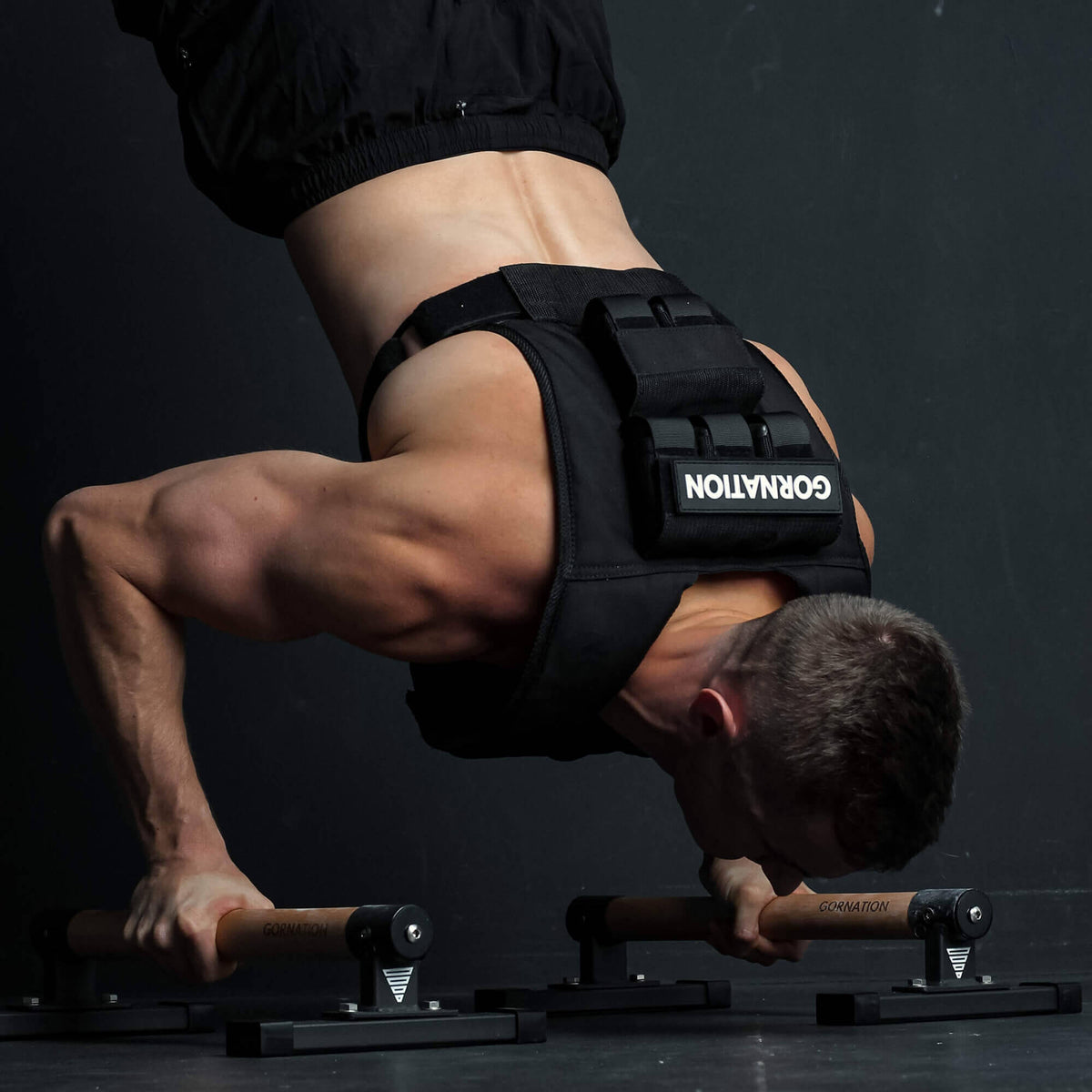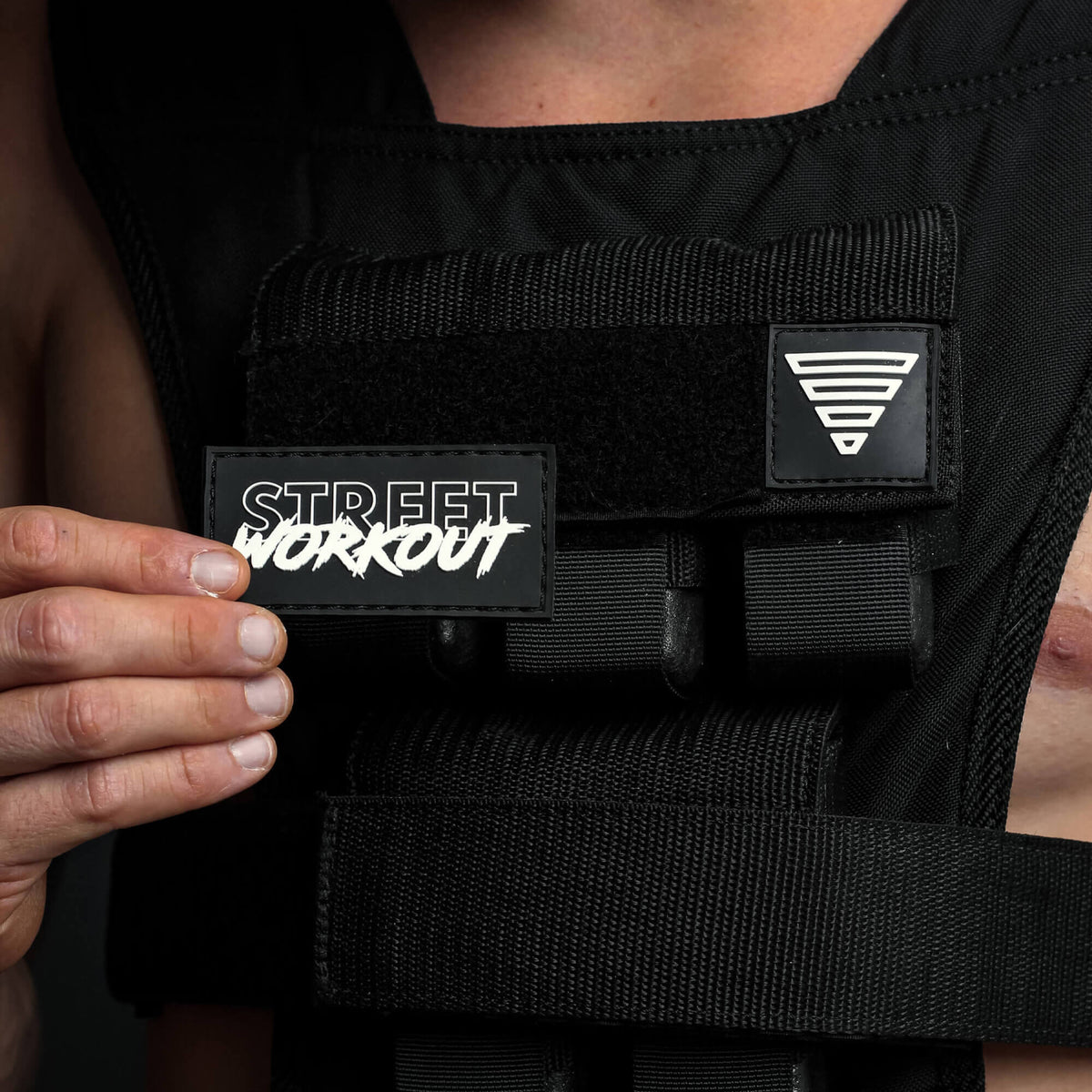 FREQUENTLY ASKED QUESTIONS
A Weight Vest gives you the ability to increase your body weight during exercises such as pull-ups, push-ups, dips, squats, muscle ups, handstands or rows, increasing the intensity of a workout for more progress.
A Weight Vest with Blocks has the great advantage compared to vests with a plate that you can reduce the weight in 1kg increments. In addition, the vest is more compact and gives you more freedom of movement for squats, L-sits and more.
Yes, the vest can be washed using the care instructions at the top of this page.
Yes, the Weight Vest can be adjusted with the straps to be absolutely flexible, so you can customize it to your body type & preference.
Yes, the Weight Vest comes with the straps attached and the weights loaded so you can start your workout right away.
No problem! You can return it within 30 days after receiving the shipment without needing to provide a reason. Just familiarize yourself with our return conditions in our returns portal.