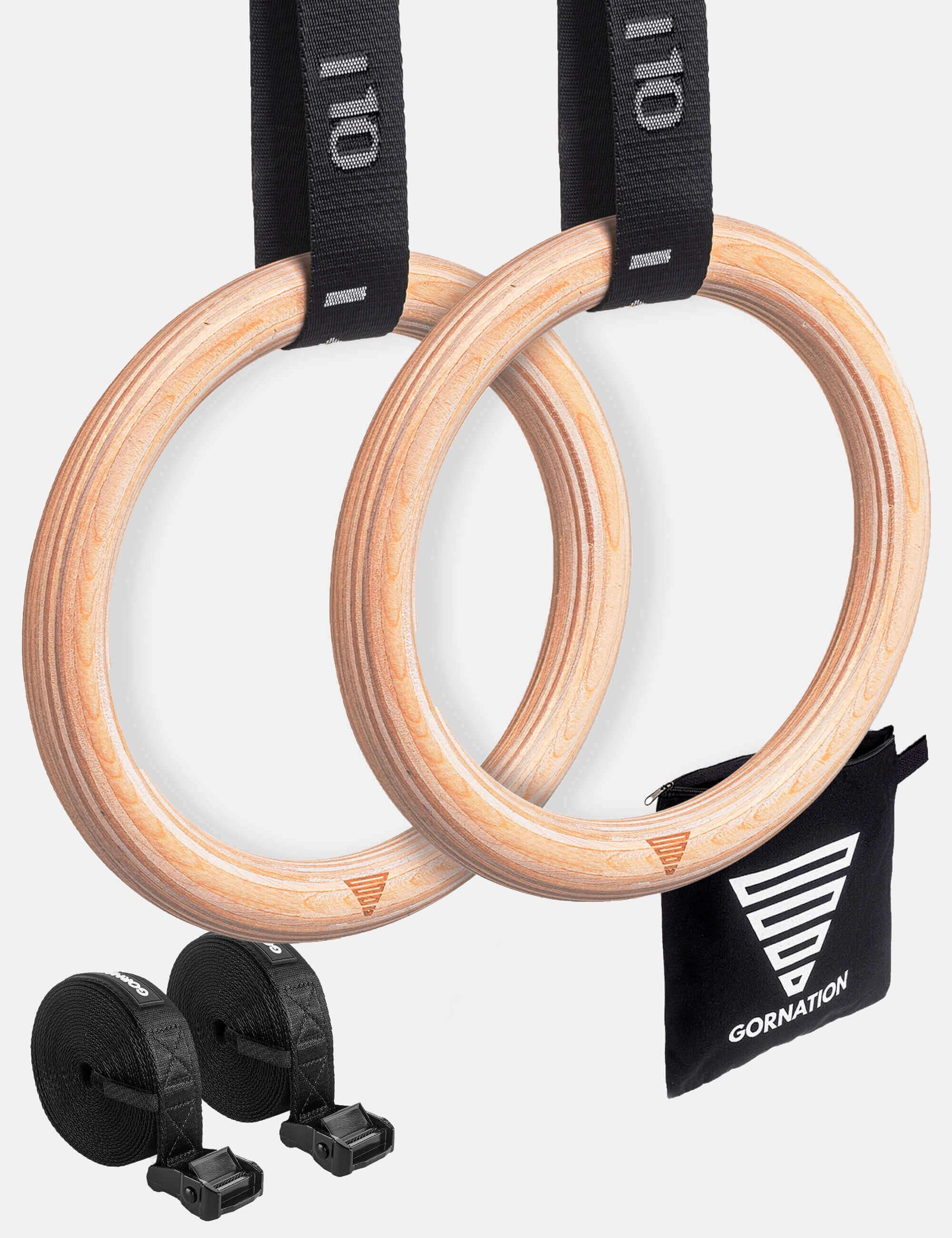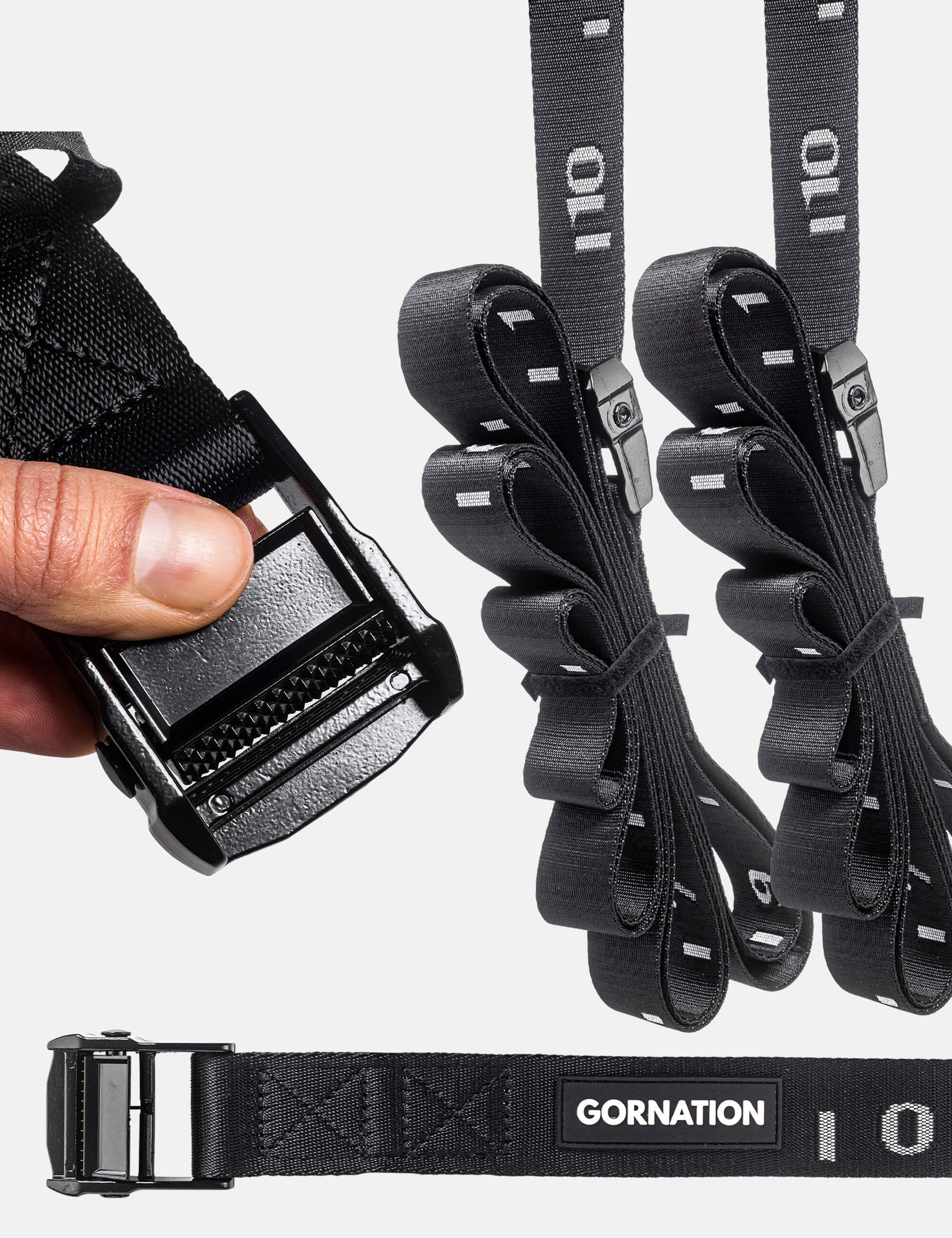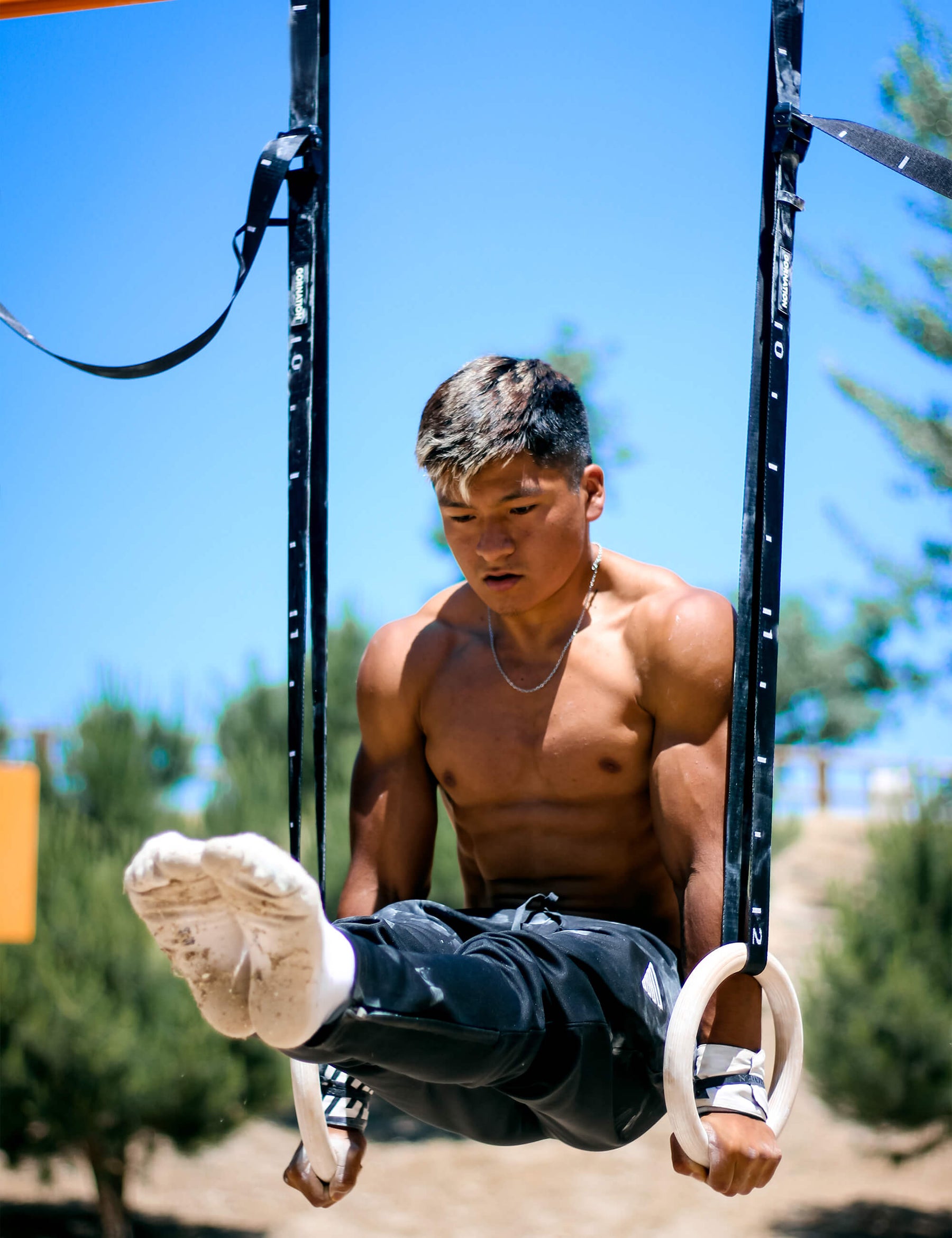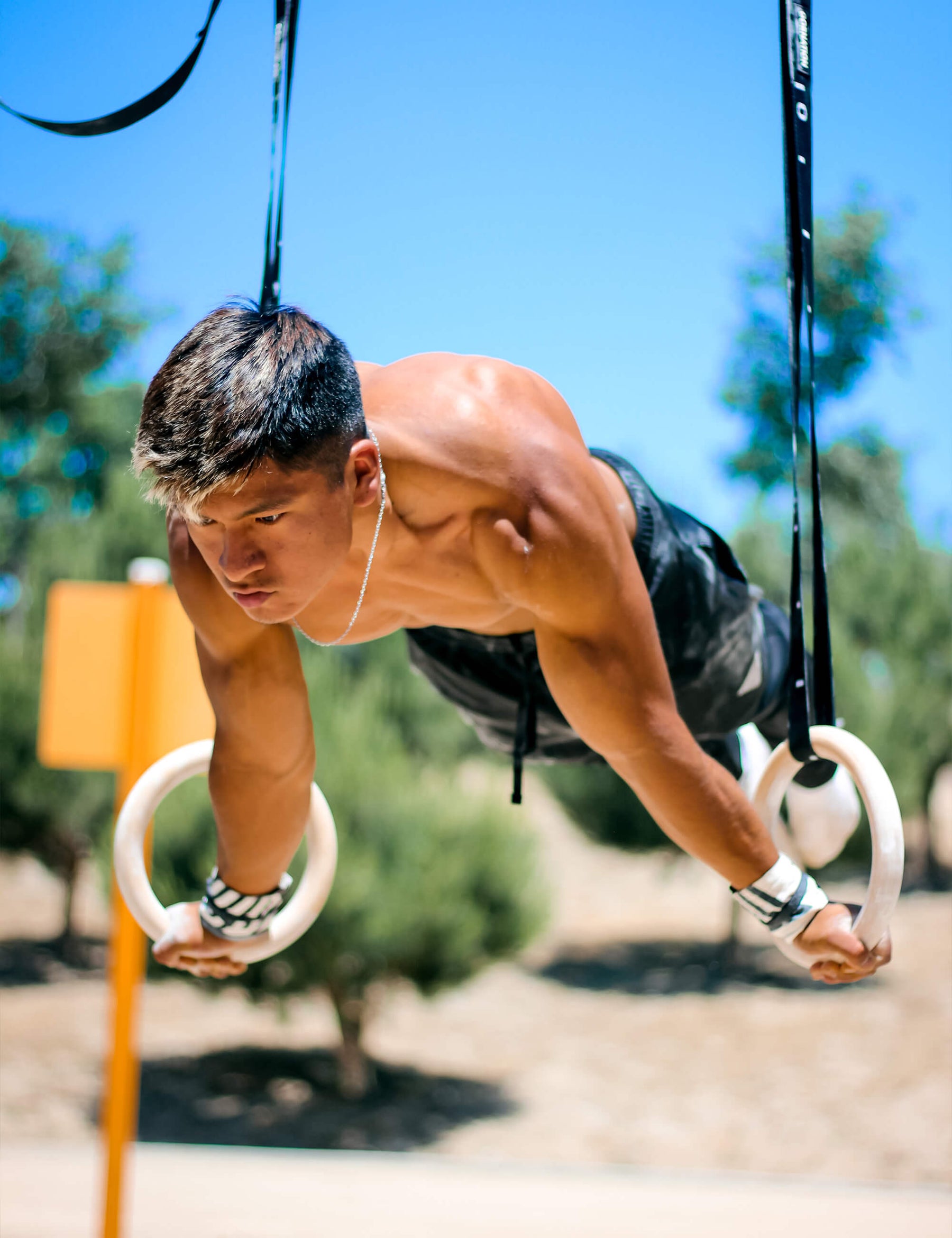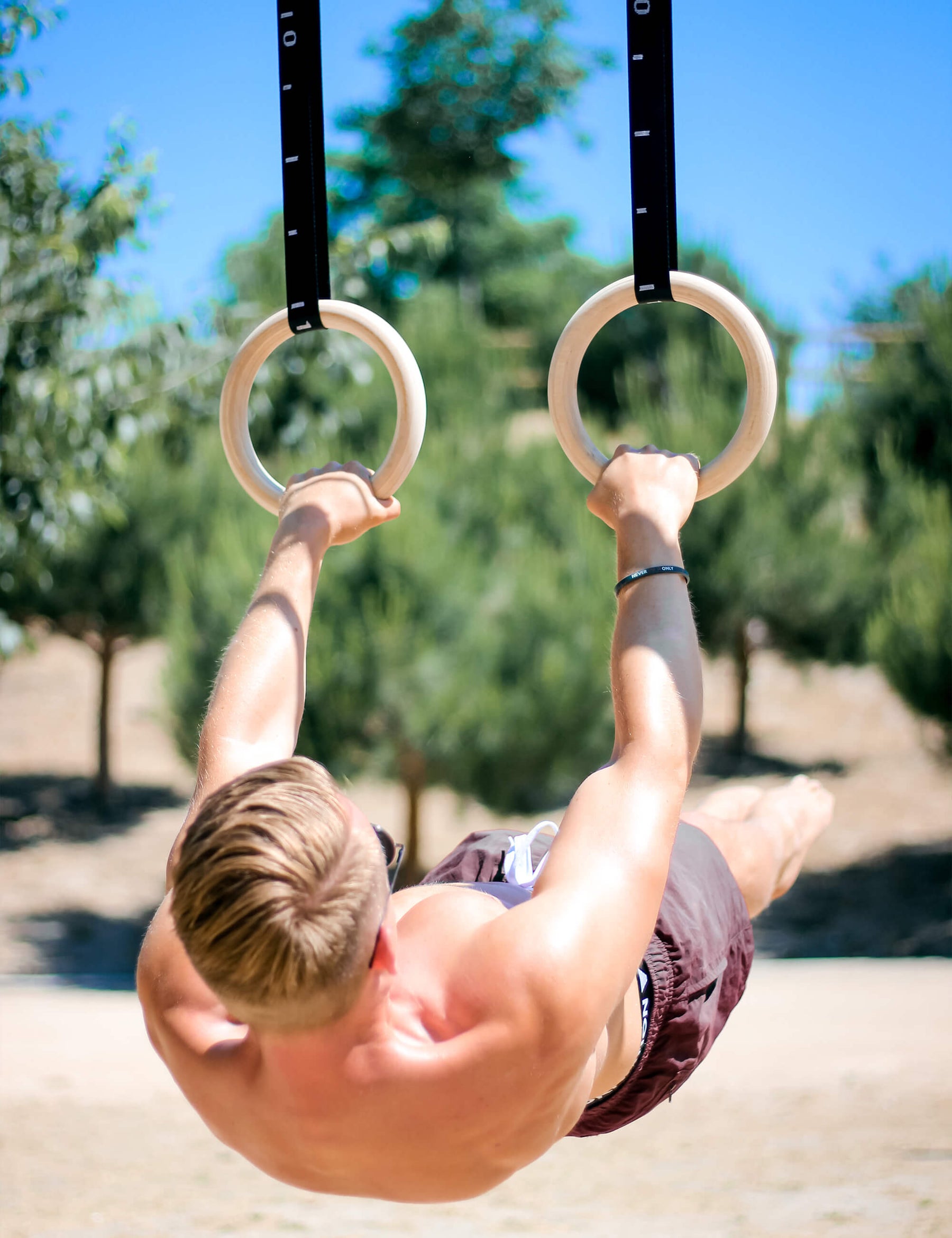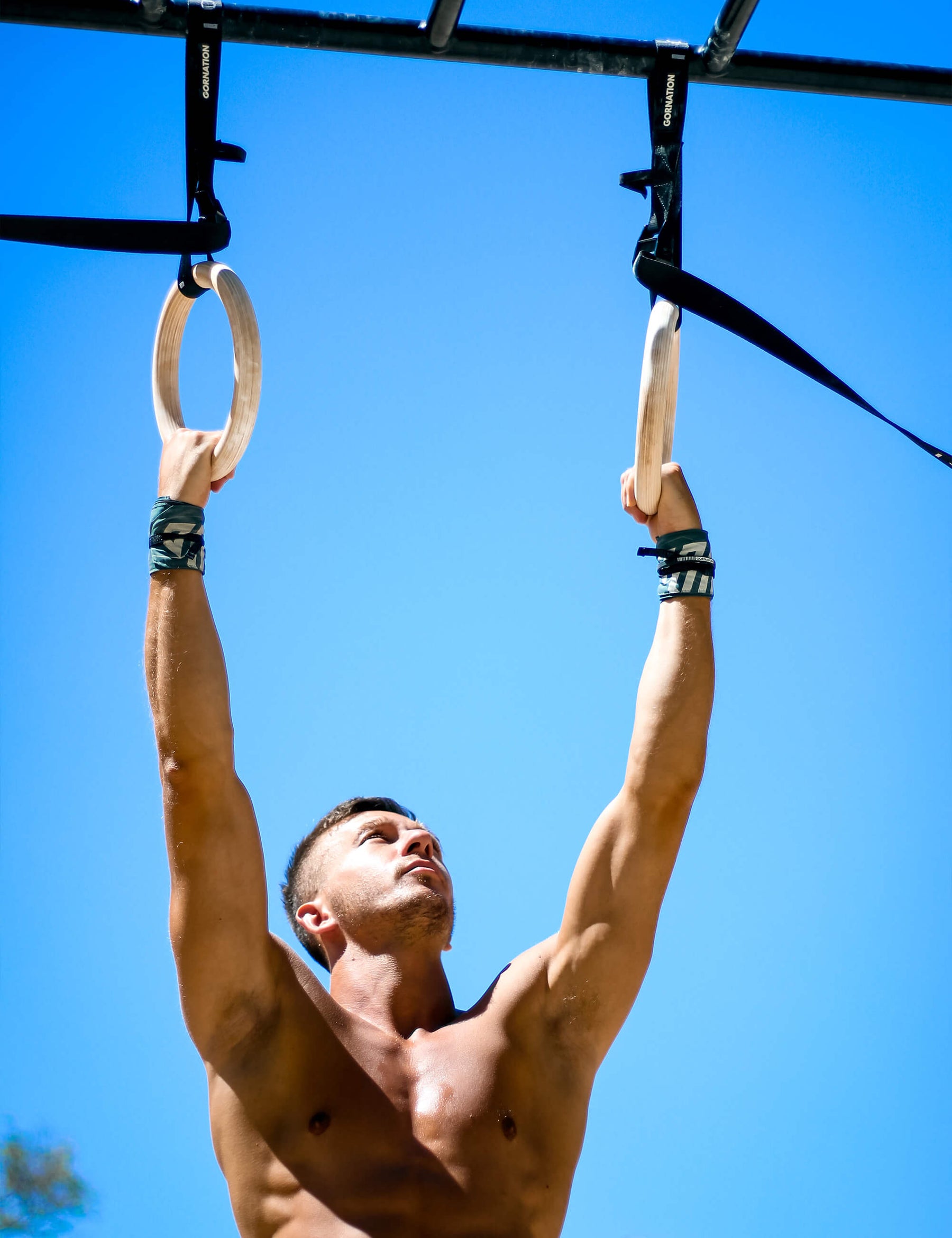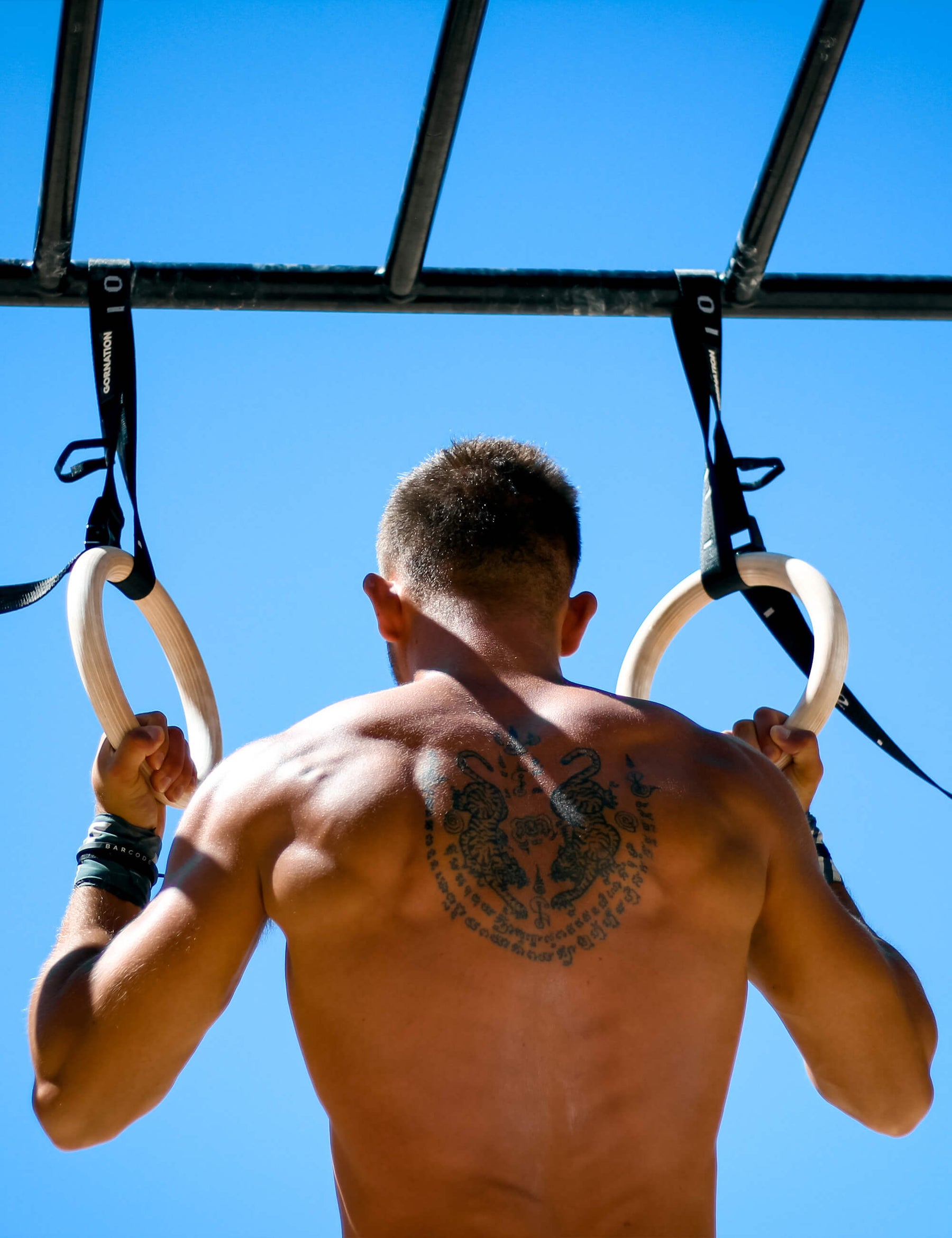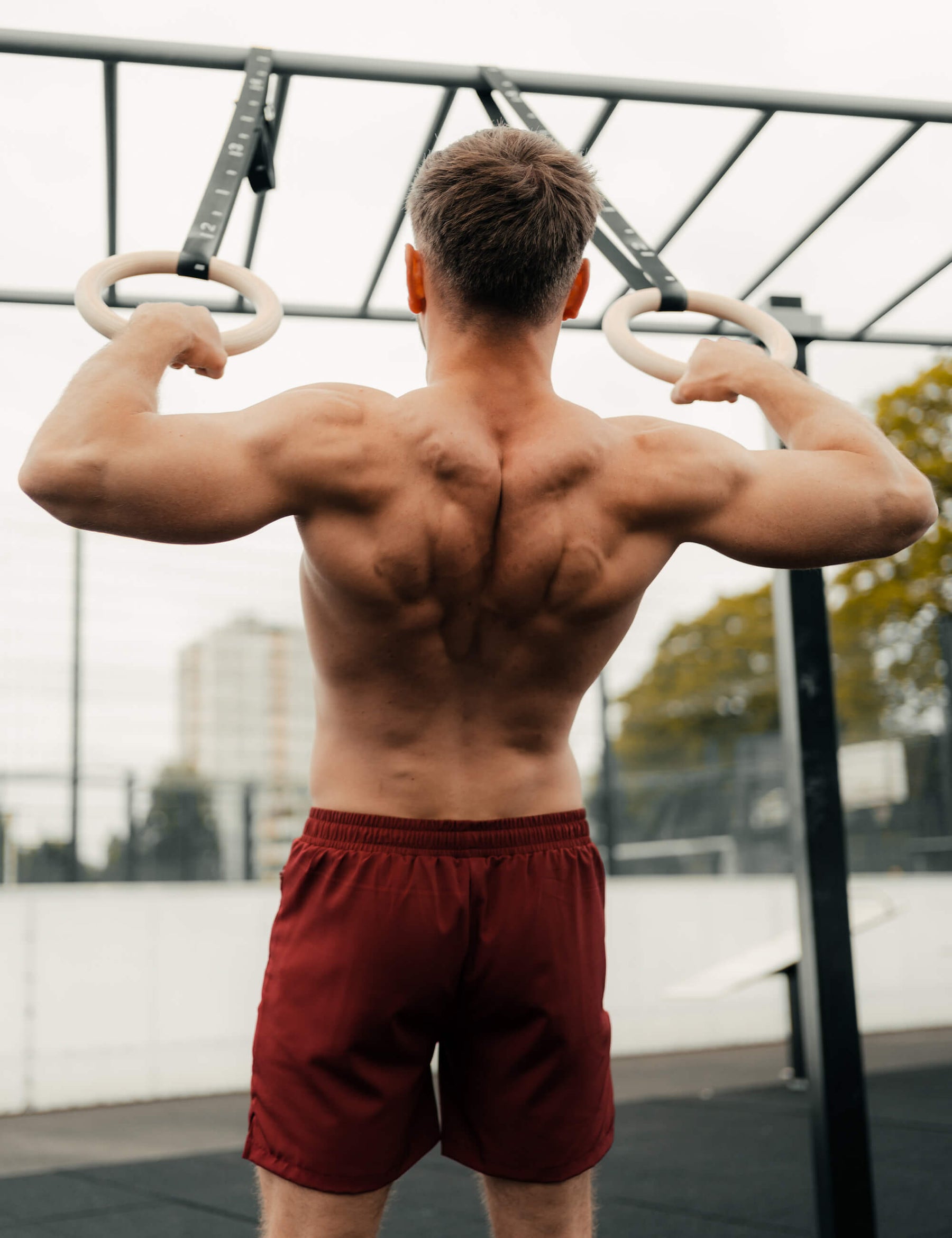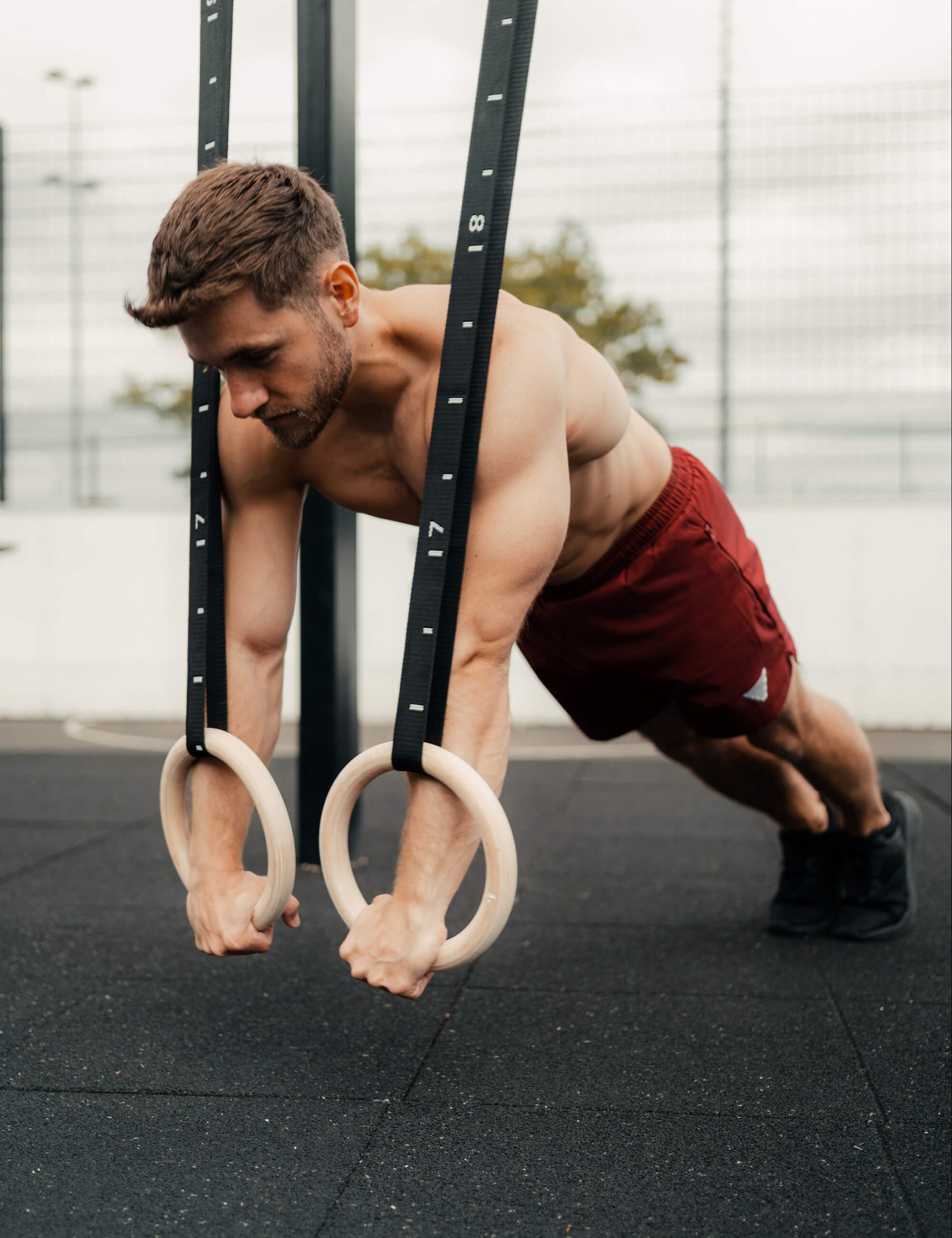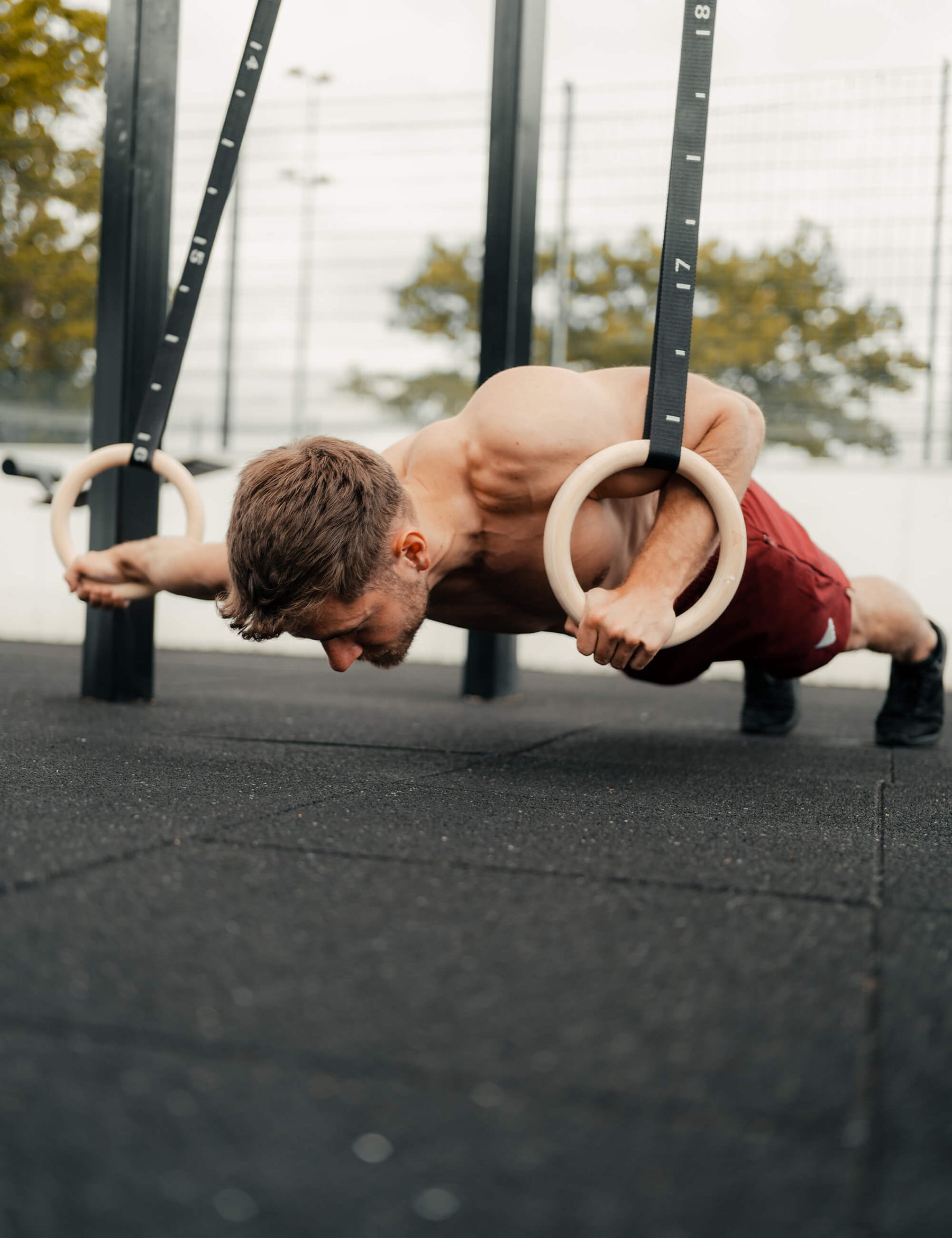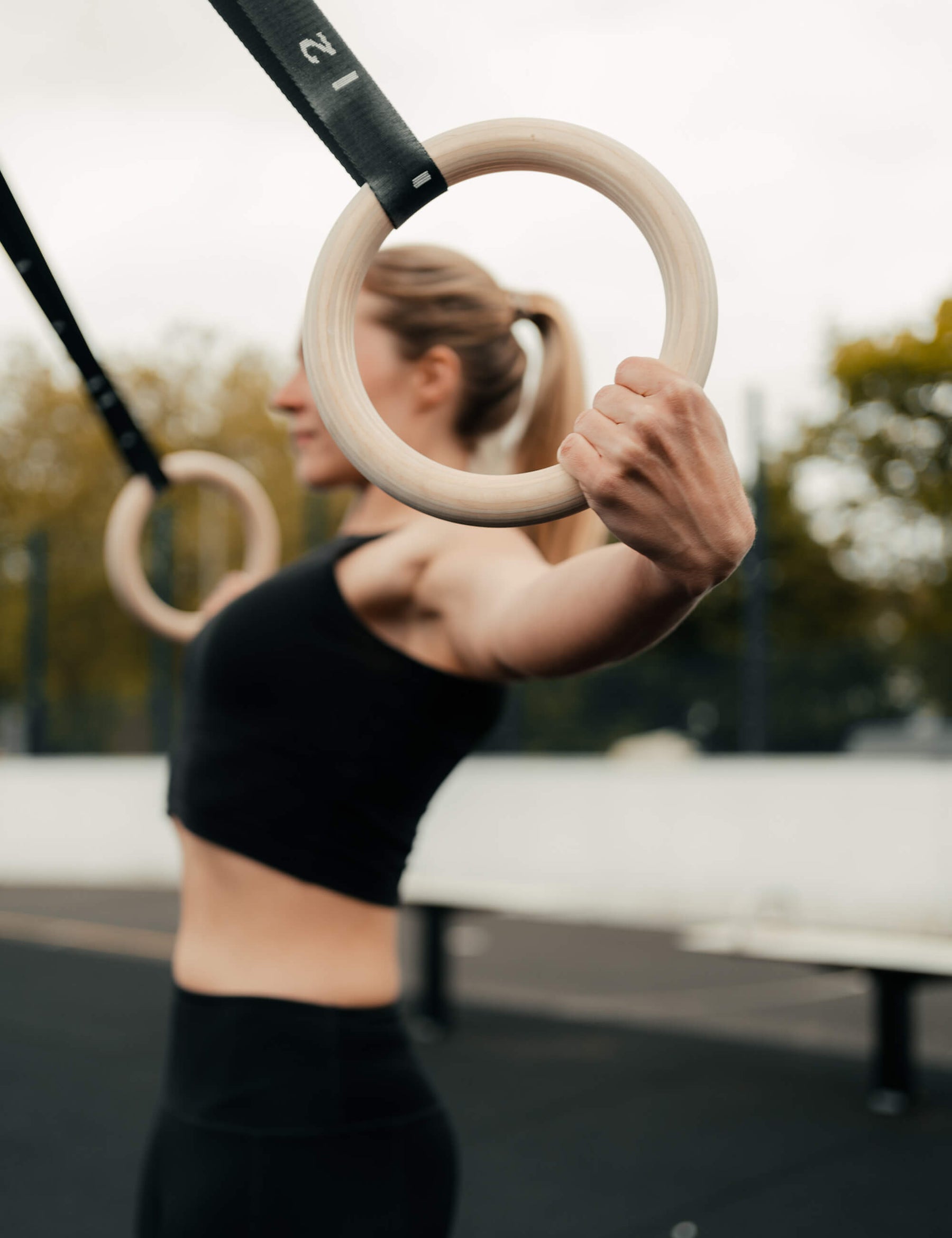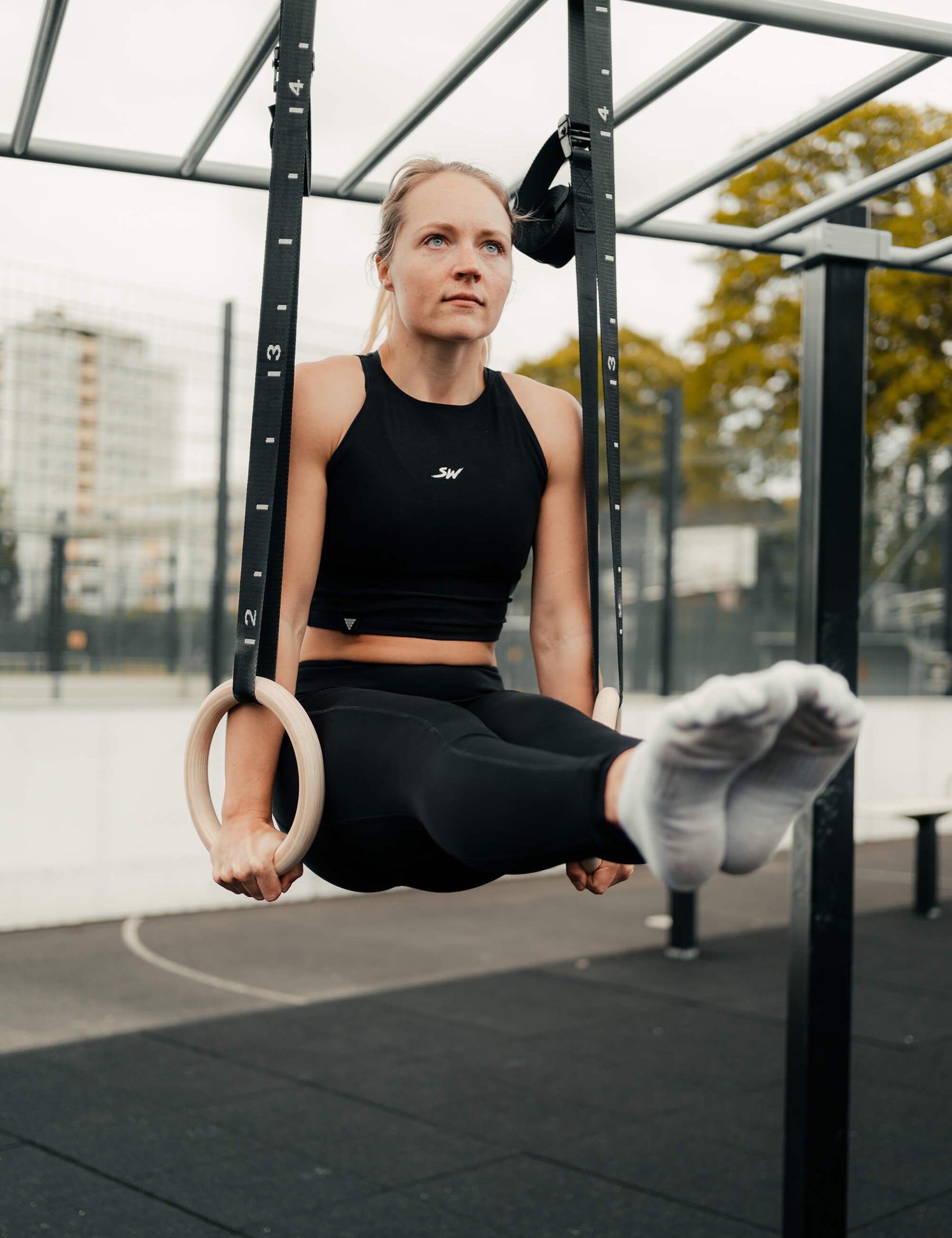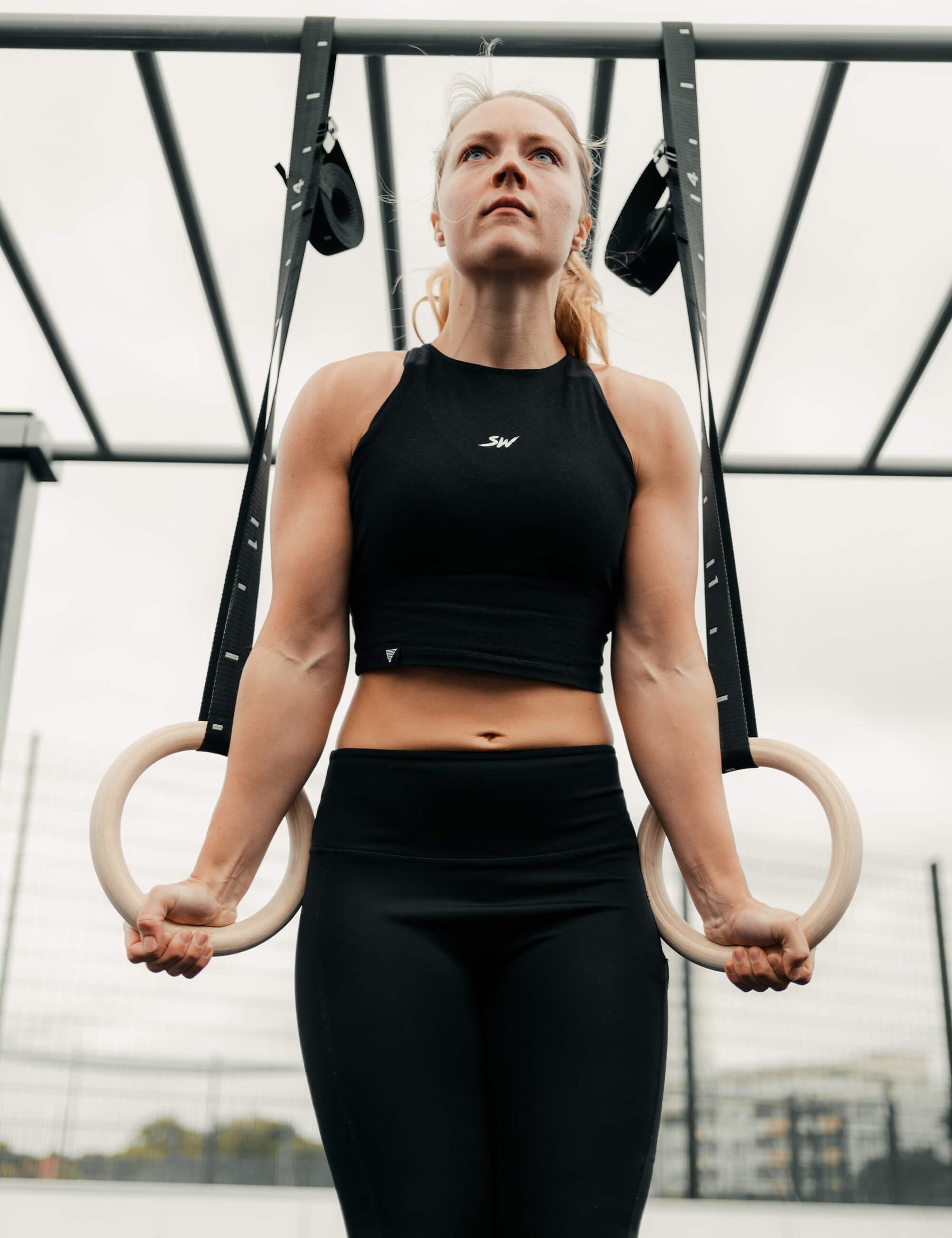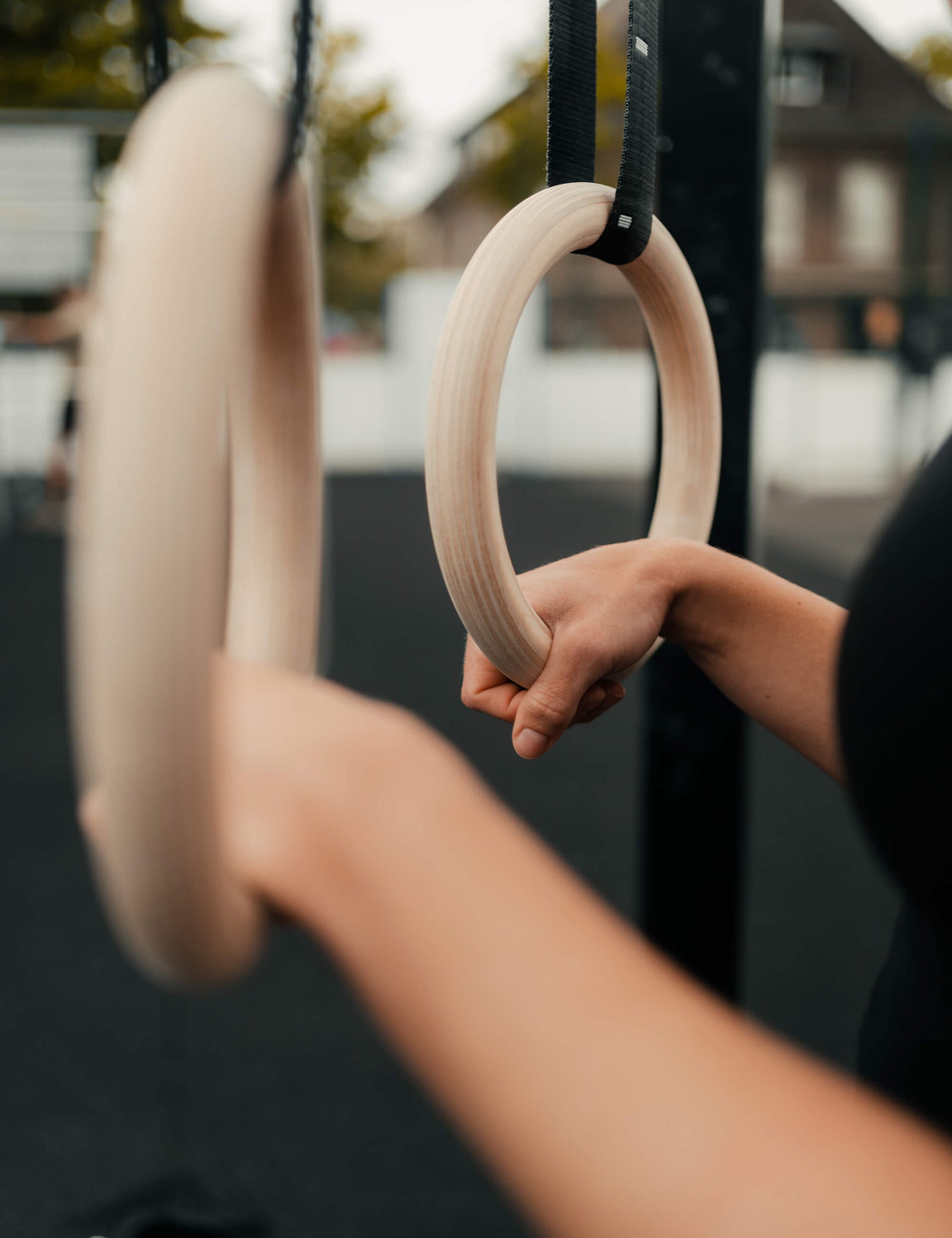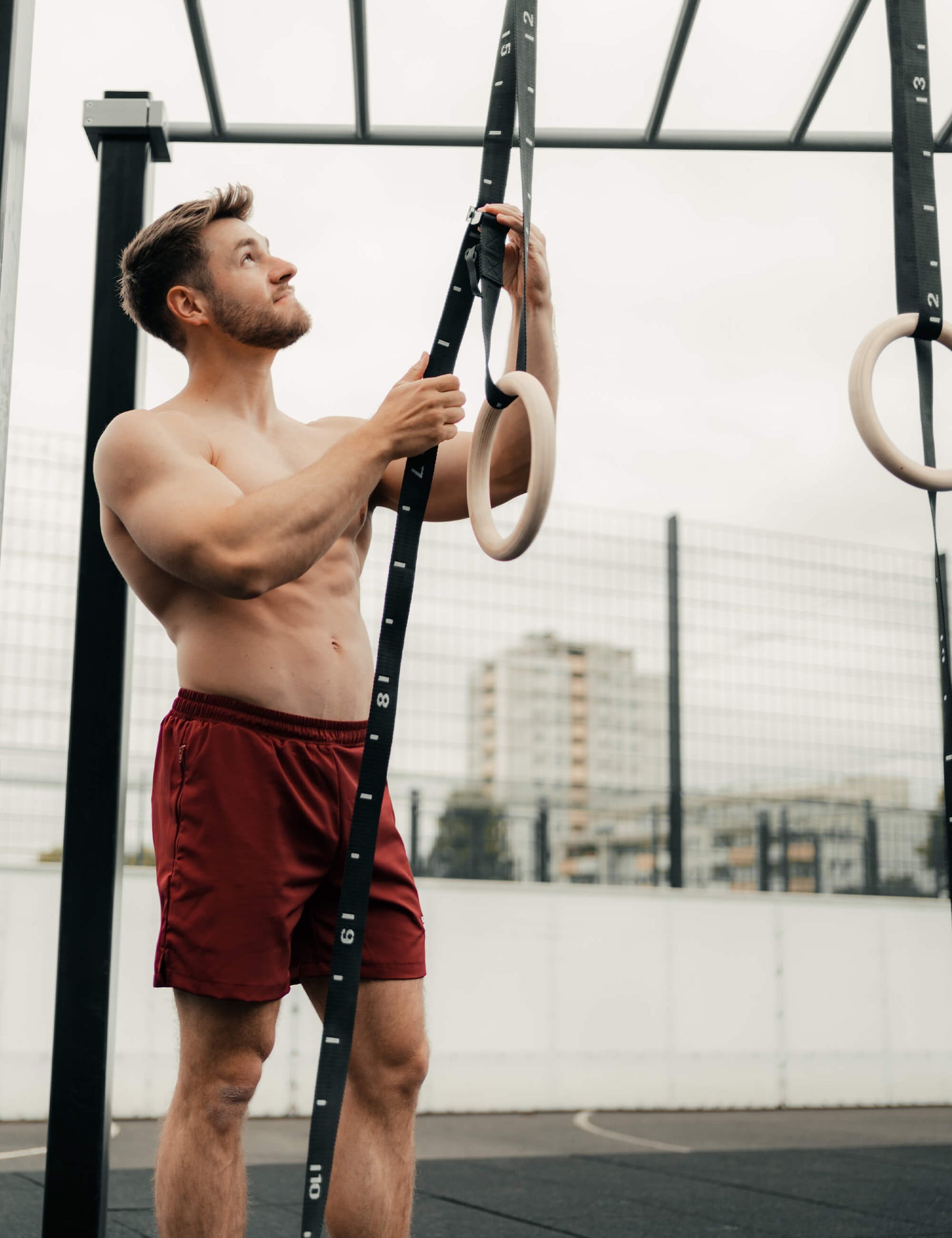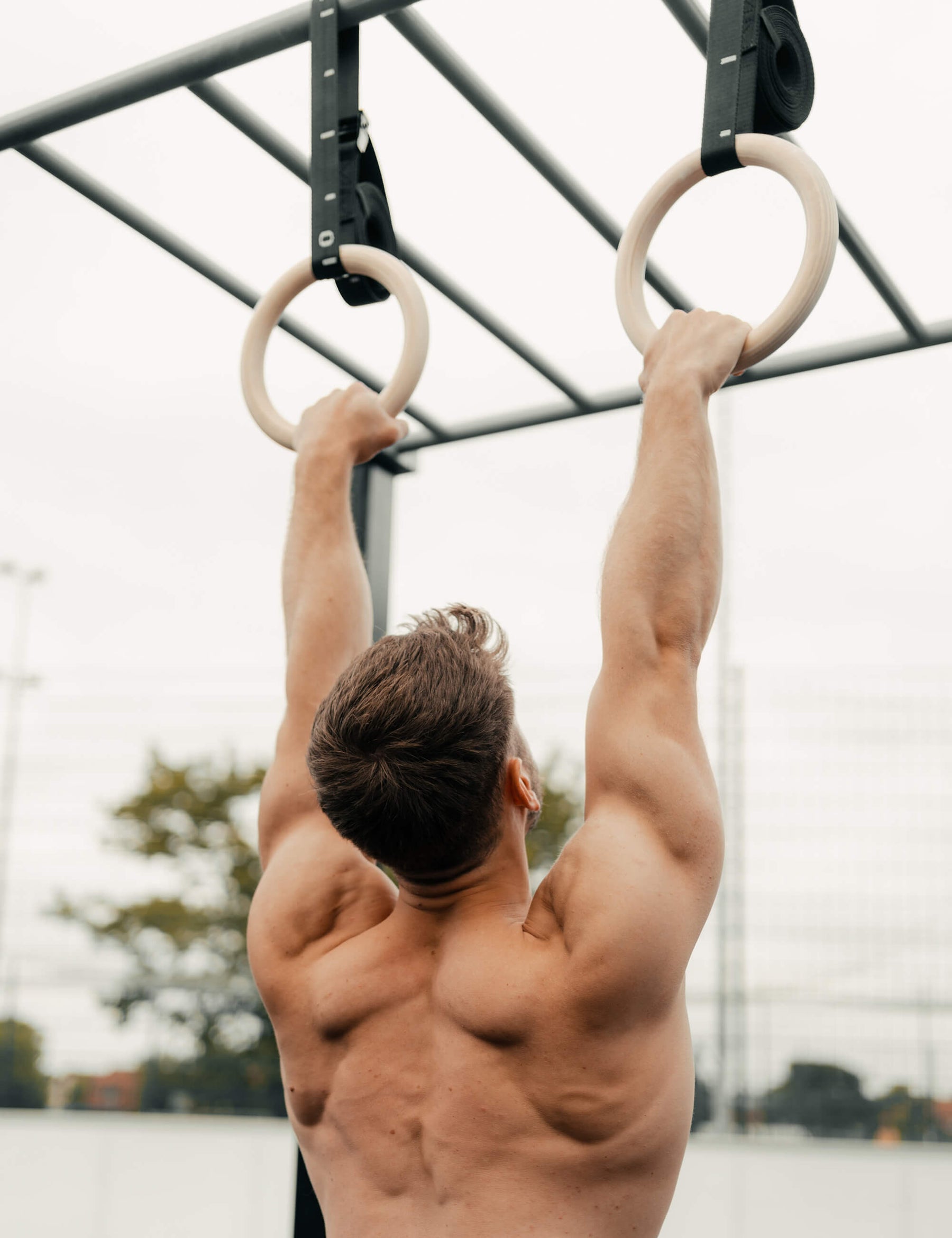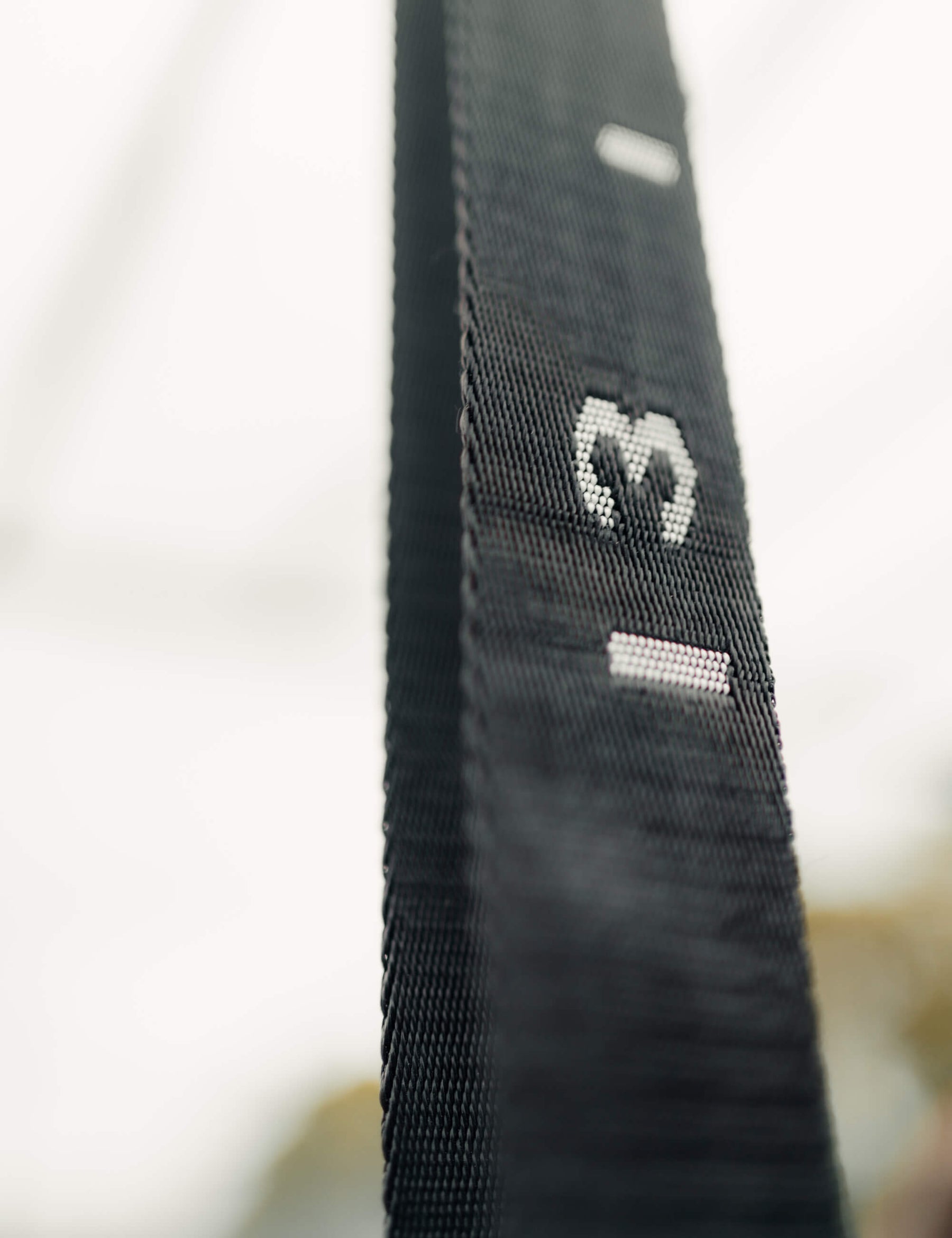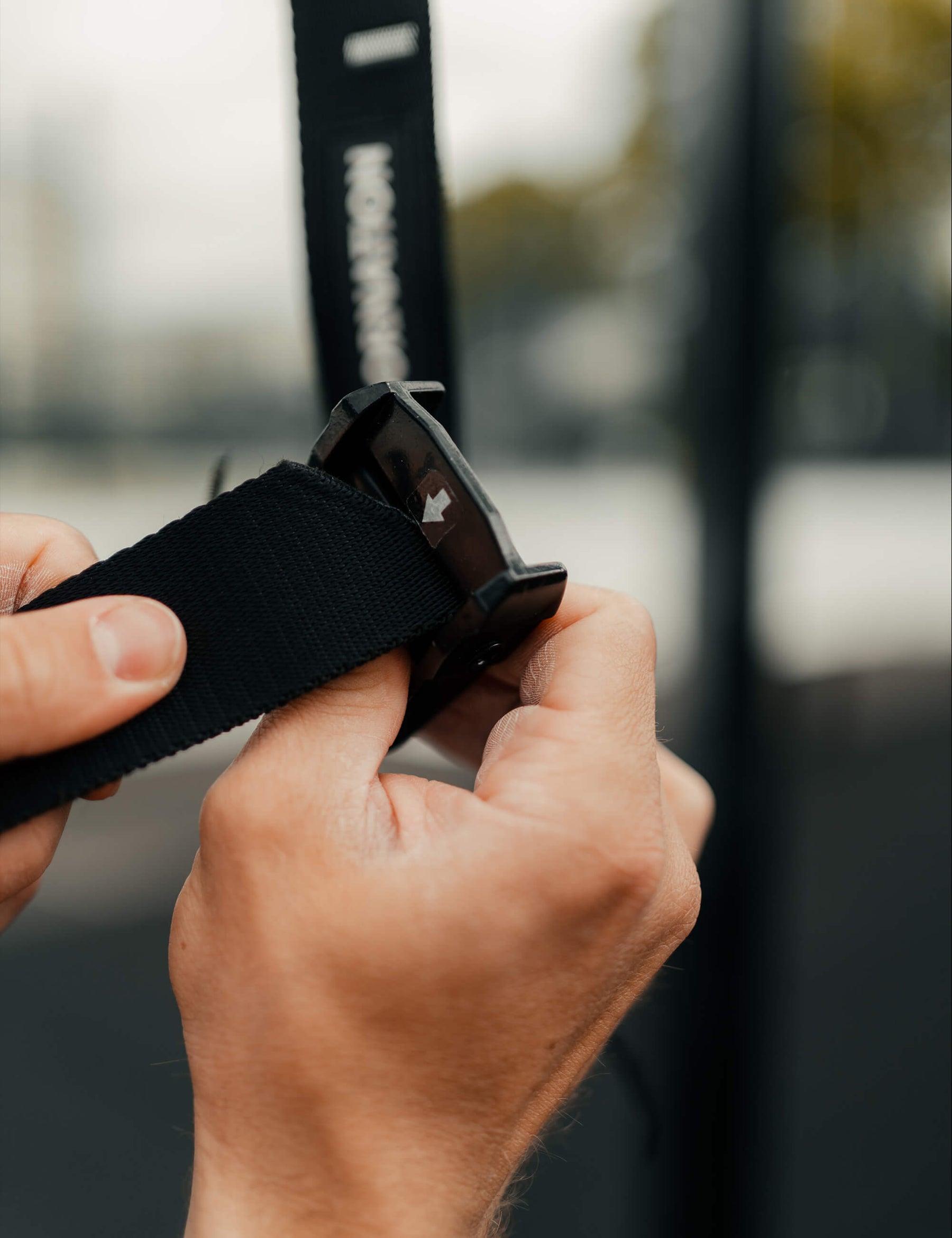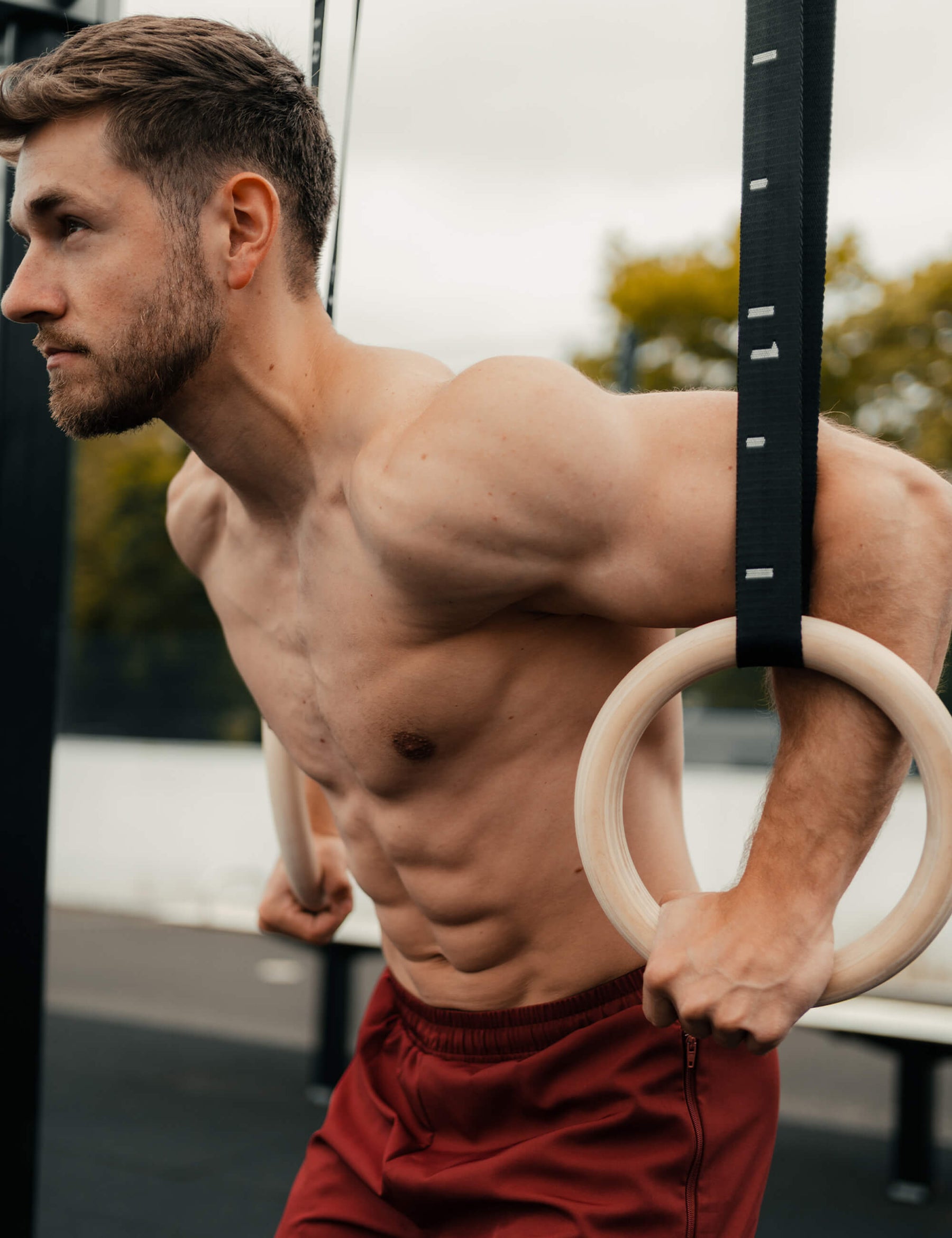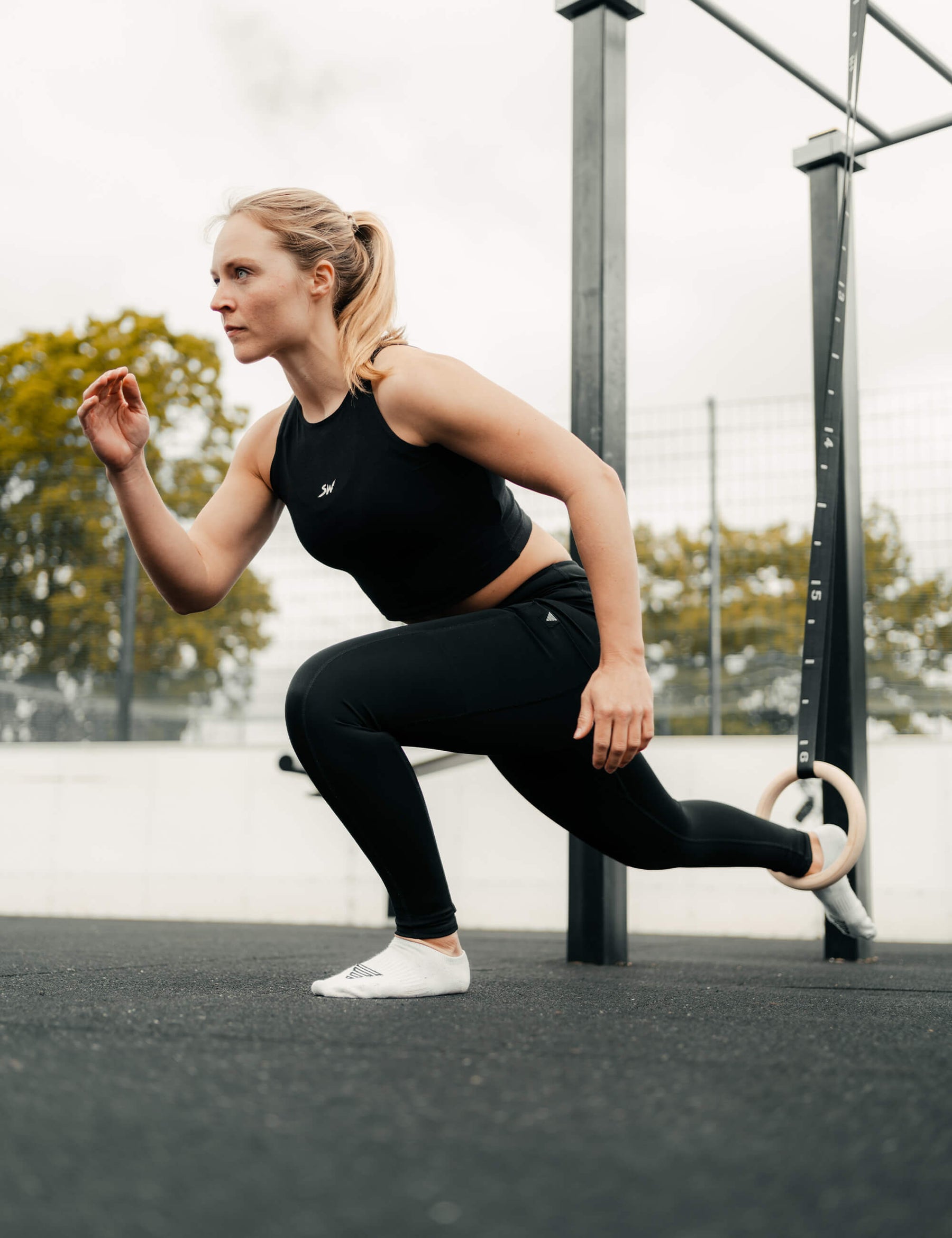 Workout Rings Set
● Proven olympic dimensions
● Optimal grip due to 28mm birch wood
● 4.5m long straps with markings
● Extra power boost due to the best grip on the high-quality birch wood
● Long-time proven, Olympic dimensions of the wooden rings (18cm diameter, 2.8cm ring thickness)
● Safety through secure & reliable straps with sewn & indestructible length markings (4.5m length, 3.8cm width)
● Easy to assemble with sturdy & easy-to-use buckles for gradual adjustment in seconds
● Maximum load per side with strap & ring 300kg
● Convenient transport of rings & straps due to durable bag made of canvas material with zipper
● Material rings: 100% birch wood
● The rings can be cleaned with a damp cloth without chemical detergents as they may cause damage.
● Store in dry place & wipe with a dry cloth when in contact with moisture
● Suitable for outdoor & indoor
● 2x wooden rings made of birch wood in Olympic dimensions
● 2x safety straps incl. buckles & length markers
● 1x bag made of sturdy canvas for transport & storage
● 1x instruction manual with tips & input
A high-quality, thoughtfully designed set for effective workouts - no matter when and where
DESIGNED FOR HIGH AMBITIONS
UPGRADE YOUR PERFORMANCE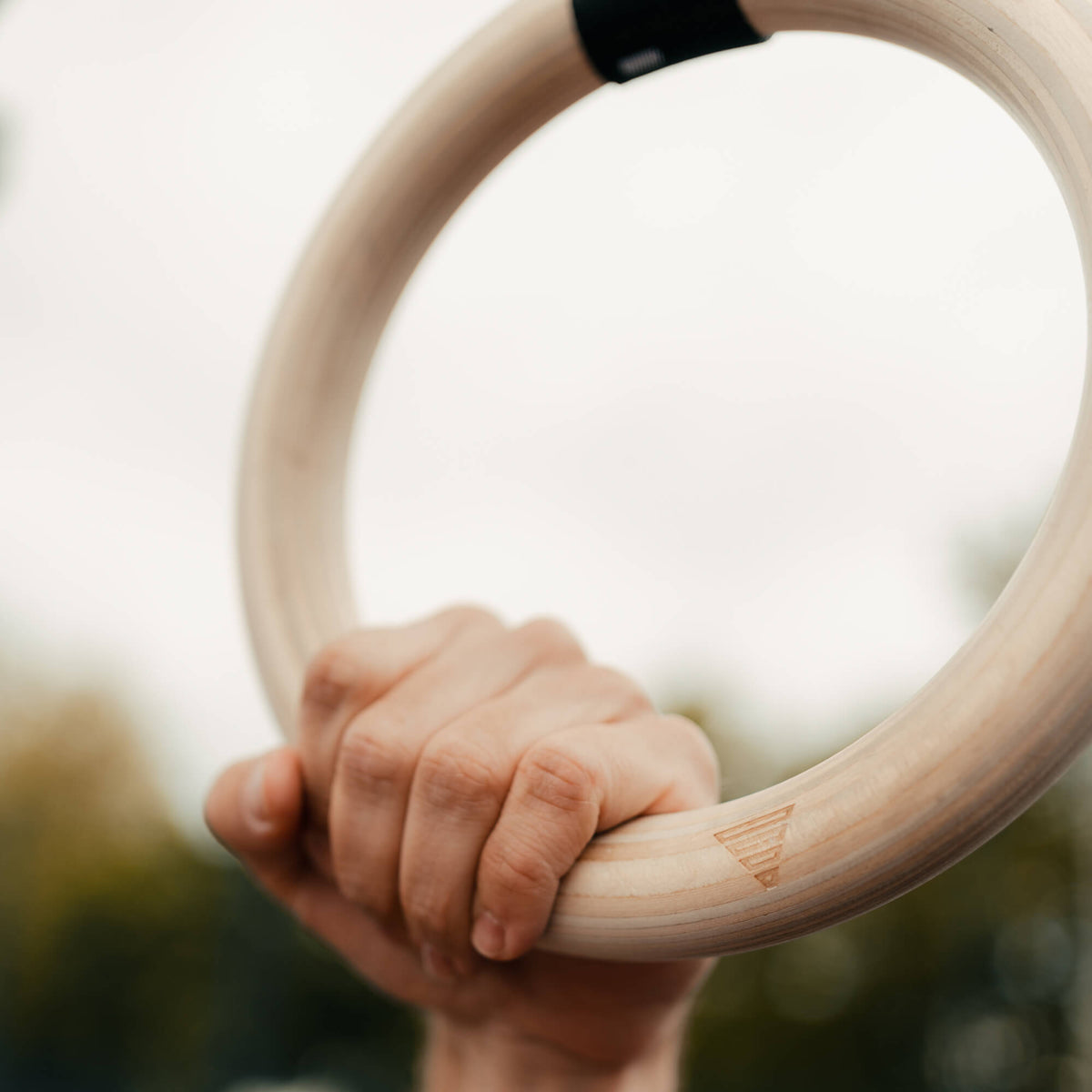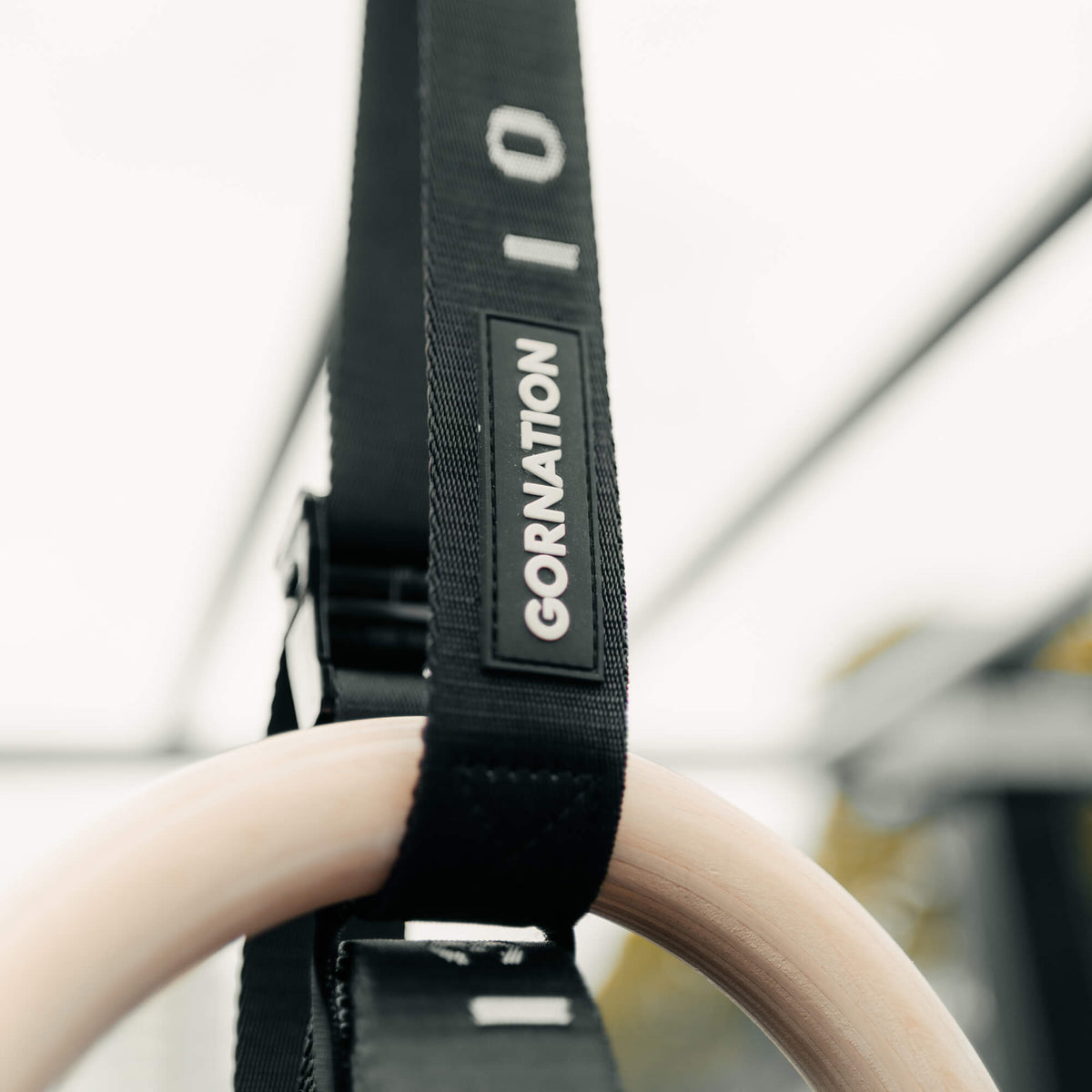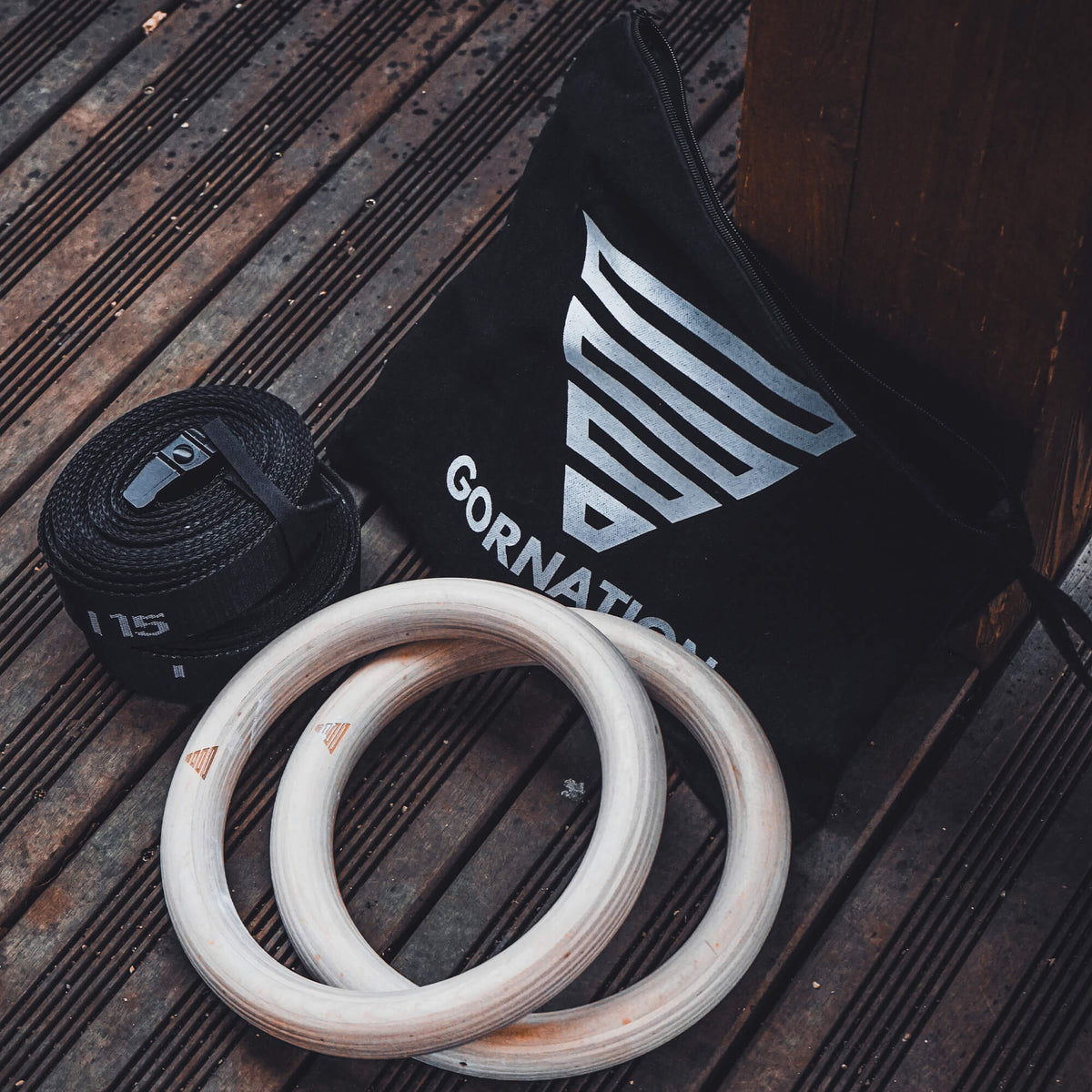 FREQUENTLY ASKED QUESTIONS
Training in rings requires not only strength but also stability & balance. This mix in training creates an increase in effective strength that can be used in other areas such as on the bar, on parallettes or on the floor. In addition, rings are extremely versatile, relatively inexpensive and easy to transport.

Yes, the rings are suitable for outdoor use, and outdoor workouts are no problem. The wood is not weather resistant, and should be stored dry and wiped down after contact with moisture.
The rings can be hung flexibly outdoors & indoors with the two 4.5m straps included. Before you hang the rings, carefully check the load capacity of the hanging point. For hanging outdoors, apparatuses such as soccer goals, playgrounds or calisthenics parks are suitable.
Wooden rings have a much better grip & allow more control in training. Wood has the property of absorbing moisture, thus providing a good grip even with sweaty hands. For this reason, wooden rings are often the first choice for many athletes.
When hanging the rings, the sewn-in length markings on the straps help to easily & quickly set the height of the rings to the same height. By hanging them evenly, you'll easily prevent imbalances & injuries in your workout. Also your progress can be measured easier by the markers, because you can better track & measure your progressions, such as with incline push-ups.
Our Ring Set includes two Olympic size birch wood gymnastics rings, two 4.5m straps for flexible hanging, a high quality cotton bag for transport & storage, and instructions with hints & tips on the rings.
Gymnastics rings are perhaps the calisthenics equipment with the greatest variety of exercises, allowing for training at all levels of difficulty for the entire body. Starting with complex exercises for many muscle groups like push-ups, pull-ups, dips, L-sits, lunges, planche or handstands to isolated exercises for smaller & less muscle groups like biceps curls, hamstring curls or triceps dips.
No problem! You can return it within 30 days after receiving the shipment without needing to provide a reason. Just familiarize yourself with our return conditions in our returns portal.