● Faster progress by making your workout more difficult / easier
● Multiple uses such as warming up, stretching and as resistance / support in your workouts
● Perfect for learning new exercises like pull-ups, front lever & planche
● Two layer material for longer durability & safety
● Made of 100% natural latex & skin safe
● Includes convenient carrying bag with each band
● Ultra Light: 208 x 0,64 x 0,45cm, resistance 2-7kg
● Light: 208 x 1.3 x 0.45cm, resistance 5-15kg
● Medium: 208 x 2.2 x 0.45cm, resistance 10-30kg
● Heavy: 208 x 3.2 x 0.45cm, resistance 20-40kg
● Material: 100% natural latex
Ultra Light - The thinnest band
Resistance: 2-7kg
Most common uses: Warm-up, correcting the execution of exercises such as front lever & planche

Light - The light support
Resistance: 5-15kg
Most common uses: Warm-up, stretching, light assistance with pull-ups & muscle ups, the final step to learning exercises like front lever & planche

Medium - The universal band
Resistance: 10-30kg
Most common uses: Assistance with pull-ups & muscle ups, learning front levers & planche, increasing reps, making dips & push ups more difficult

Heavy - The powerhouse
Resistance: 20-40kg
Most common uses: Learning pull-ups & muscle ups, leg training with squats & deadlifts, heavy resistance for dips & push-ups, sprint training

Hint: The bands can also be combined with each other, e.g. you can use Medium and Light at the same time for front levers. As your training progresses, simply remove one band for the next workout.
● Store the bands in a dry place for maximum durability
● Avoid prolonged heat, direct sunlight & dust
● Carry rolled up in the included carrying pouch to prevent the zipper of your gym bag from damaging the band
● Our resistance bands can be cleaned with soap & water & then hung up to dry
● Pro tip: Sprinkle with commercial baby powder after cleaning for maximum durability
● If the band is torn & damaged, the band should be replaced
The practical all-rounder for increased progress & success in training
DESIGNED FOR HIGH AMBITIONS
UPGRADE YOUR PERFORMANCE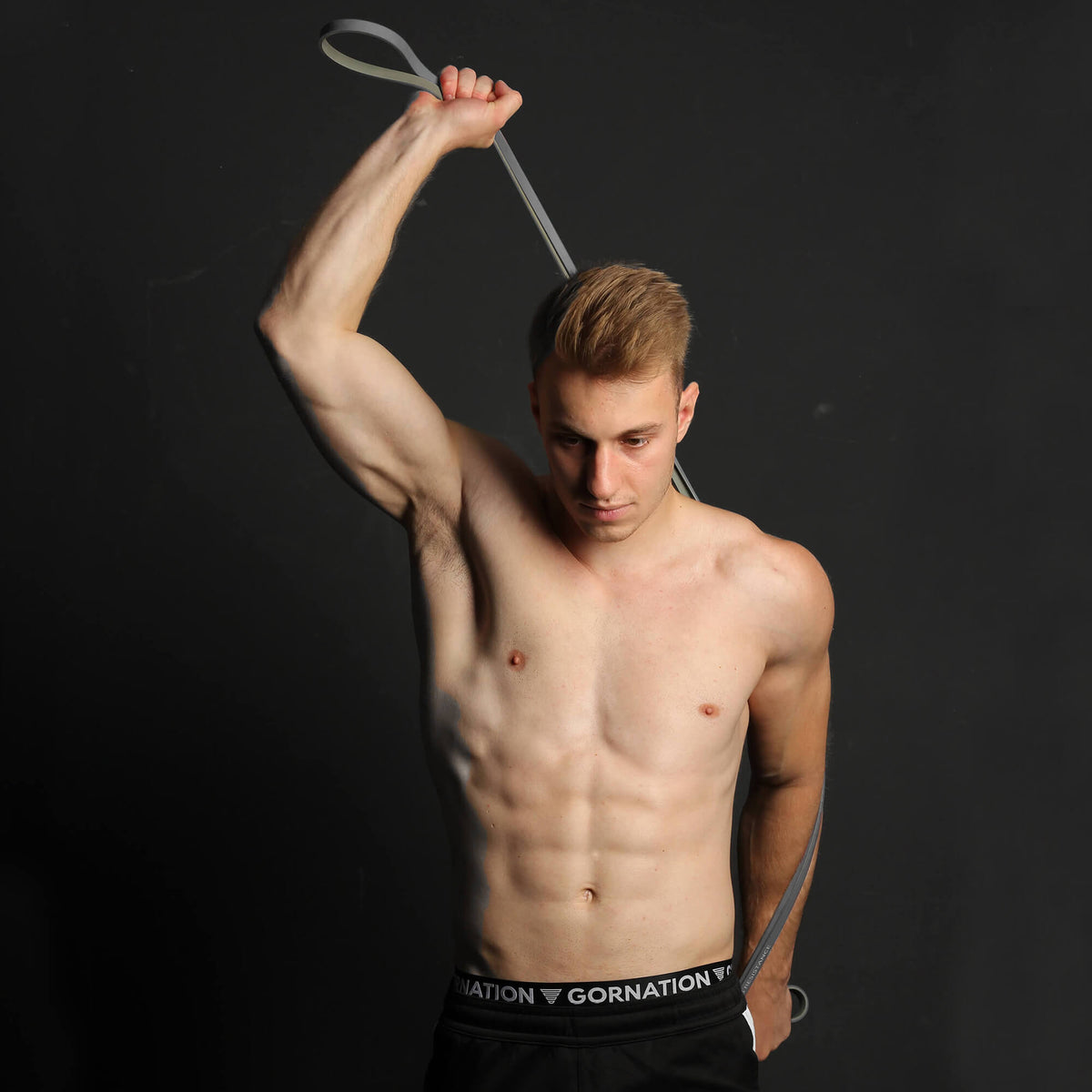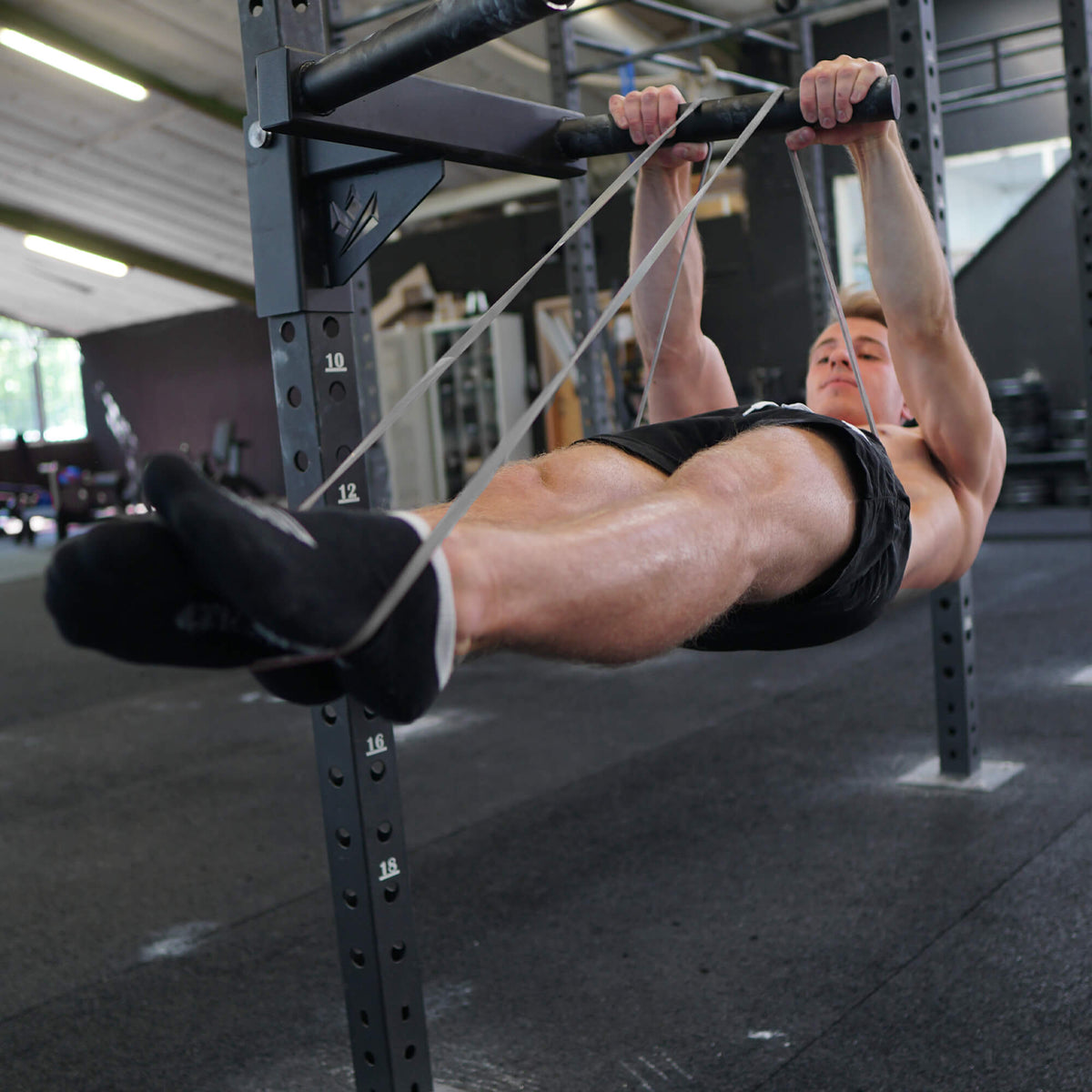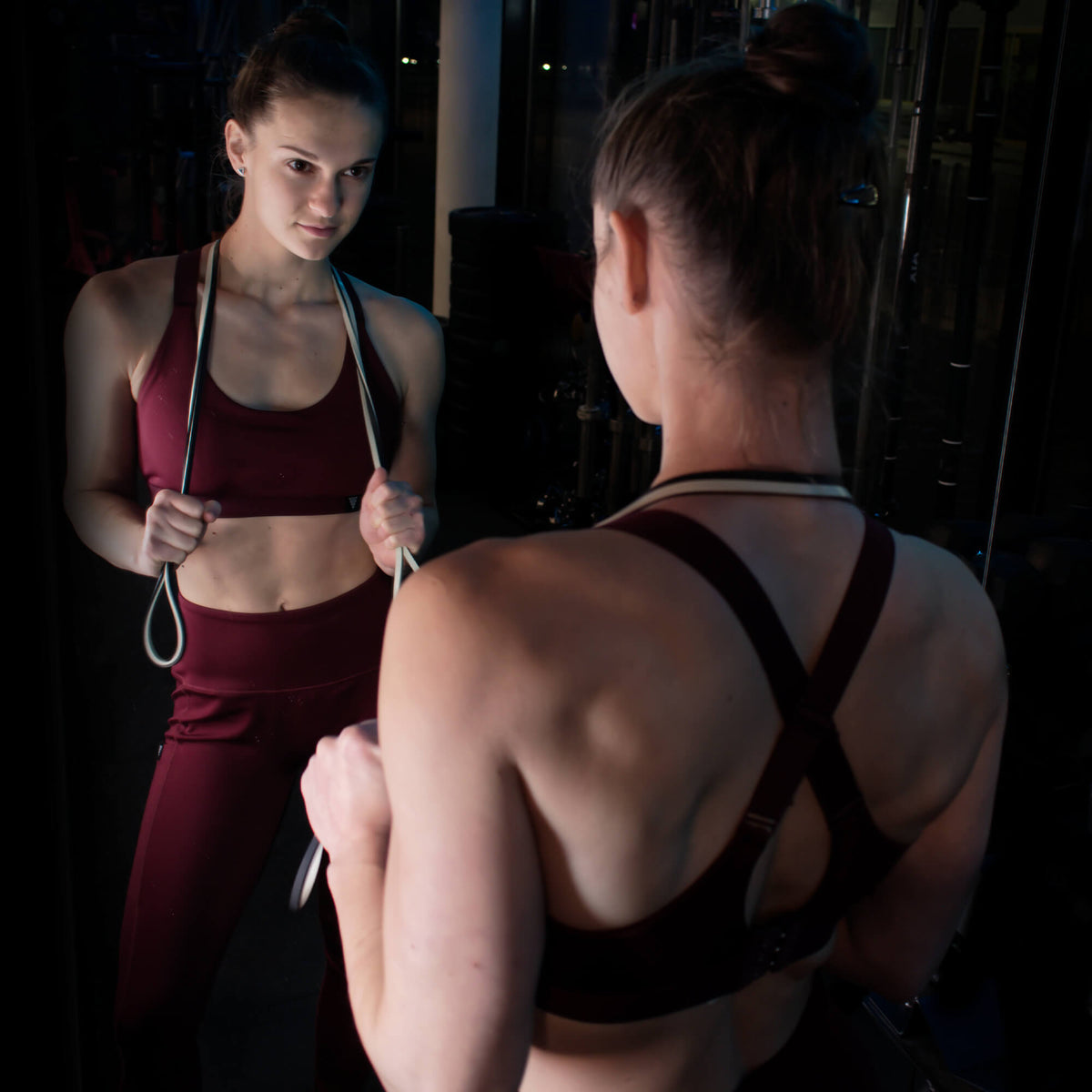 FREQUENTLY ASKED QUESTIONS
Ultra Light 2-7KG: The Ultra Light band is the lightweight band and perfect for effective warm-ups due to its low resistance.
Light 5-15KG: The Light Band is our most popular band & perfect for light support or low resistance. It is for many the last little help for pull-ups, muscle ups or other skills when not much support is needed.
Medium 10-30KG: The Medium band gives you more support & can be used to learn dips, pull-ups & co. if you have basic fitness.
Heavy 20-40KG: The Heavy band is our heaviest resistance band and is optimal for learning pull-ups as it provides great support and allows you to do multiple pull-ups faster. In addition, the high resistance is optimal for leg workouts.
You are unsure? Then take a look at the Sets with multiple bands and bring more progress and variety into your workout.
The exercises that can be done with the bands are well beyond the hundred. The most popular uses are pull-ups, push-ups, front levers, muscle ups, planches, warm-ups, mobility exercises and dips. To discover the full possibilities for training with your bands, we have a YouTube video with "26 Exercises with Resistance Bands" for you and a corresponding blog article. In general, you can use the band for stretching and warming up, to lighten or intensify your exercises in training.
No problem! You can return it within 30 days after receiving the shipment without needing to provide a reason. Just familiarize yourself with our return conditions in our returns portal