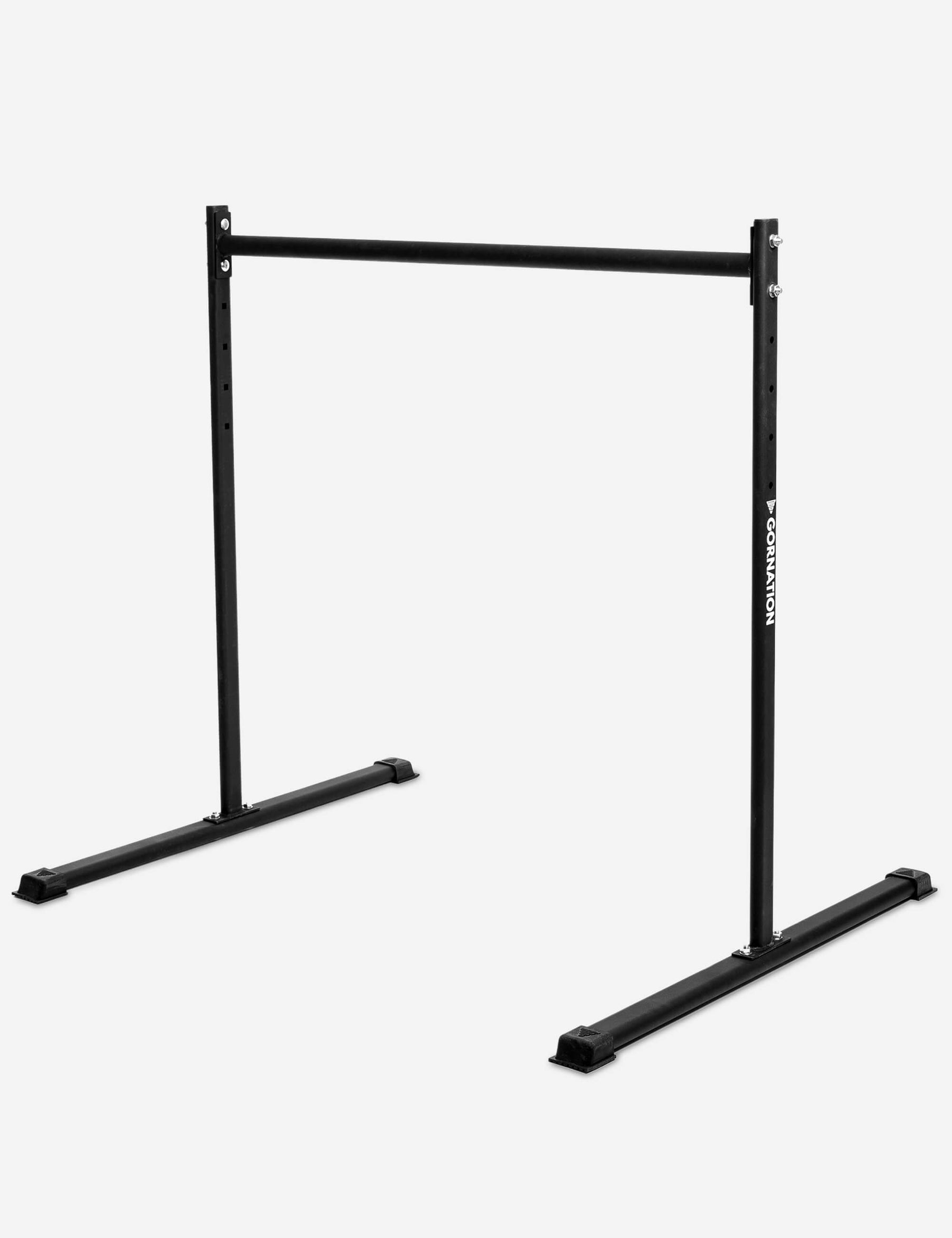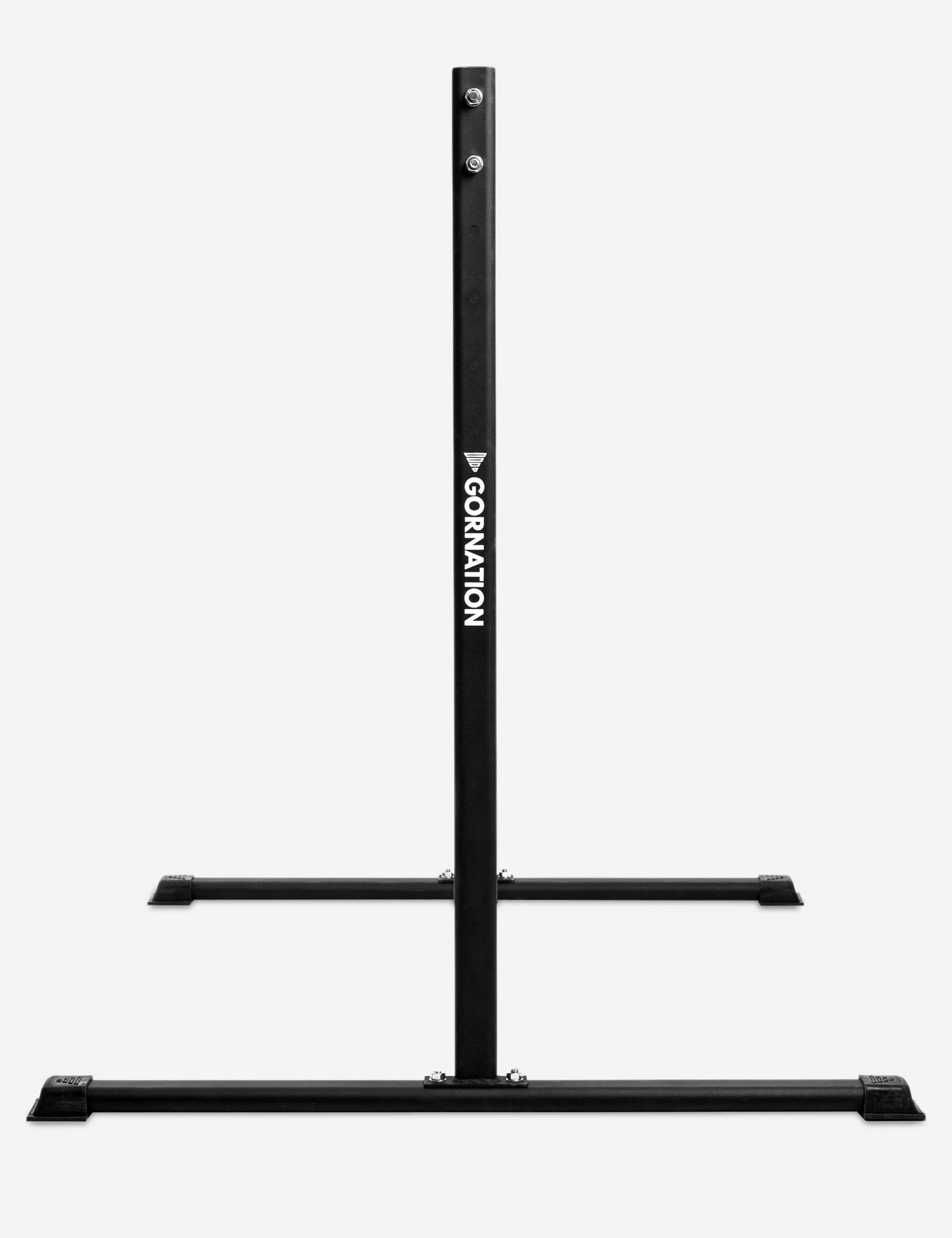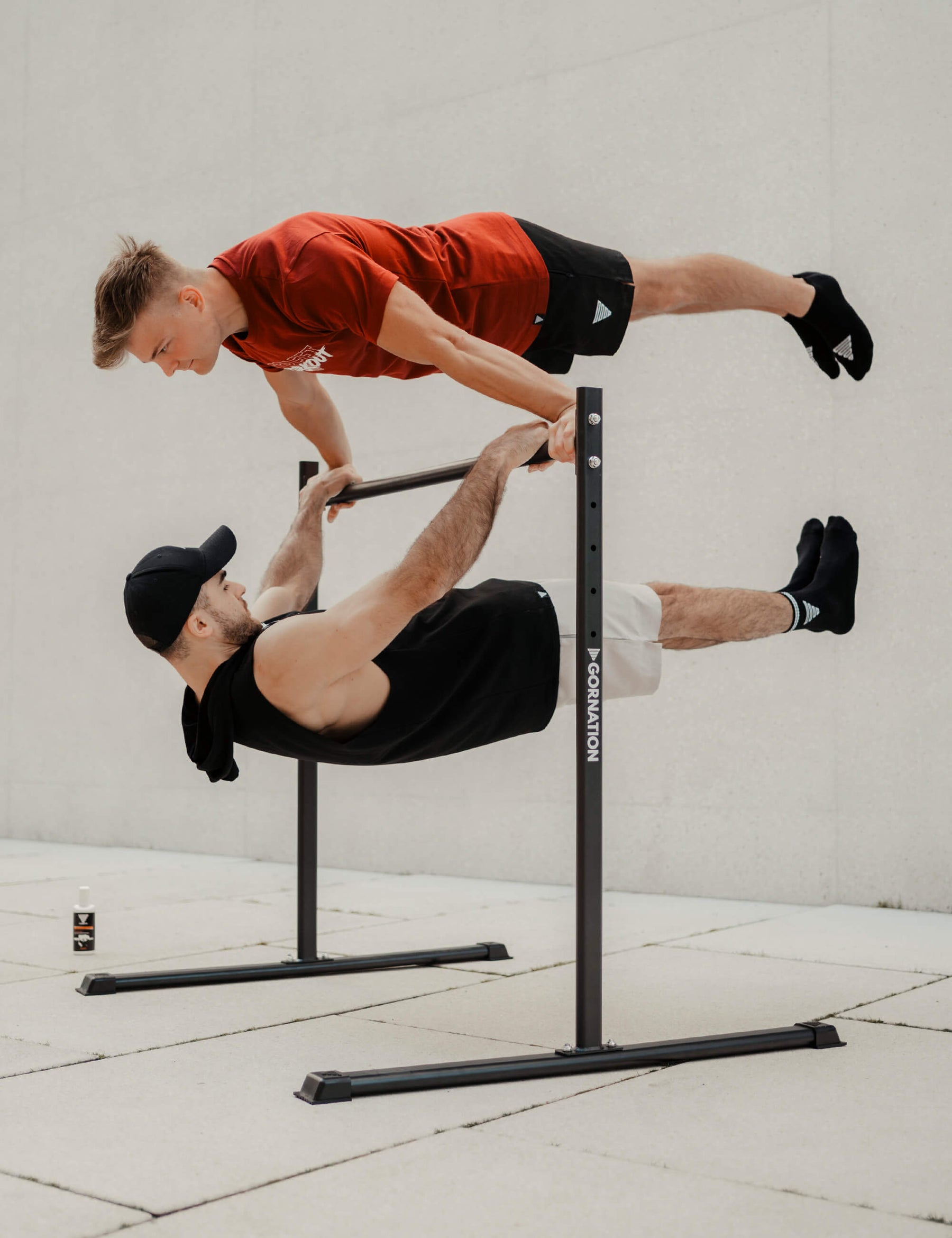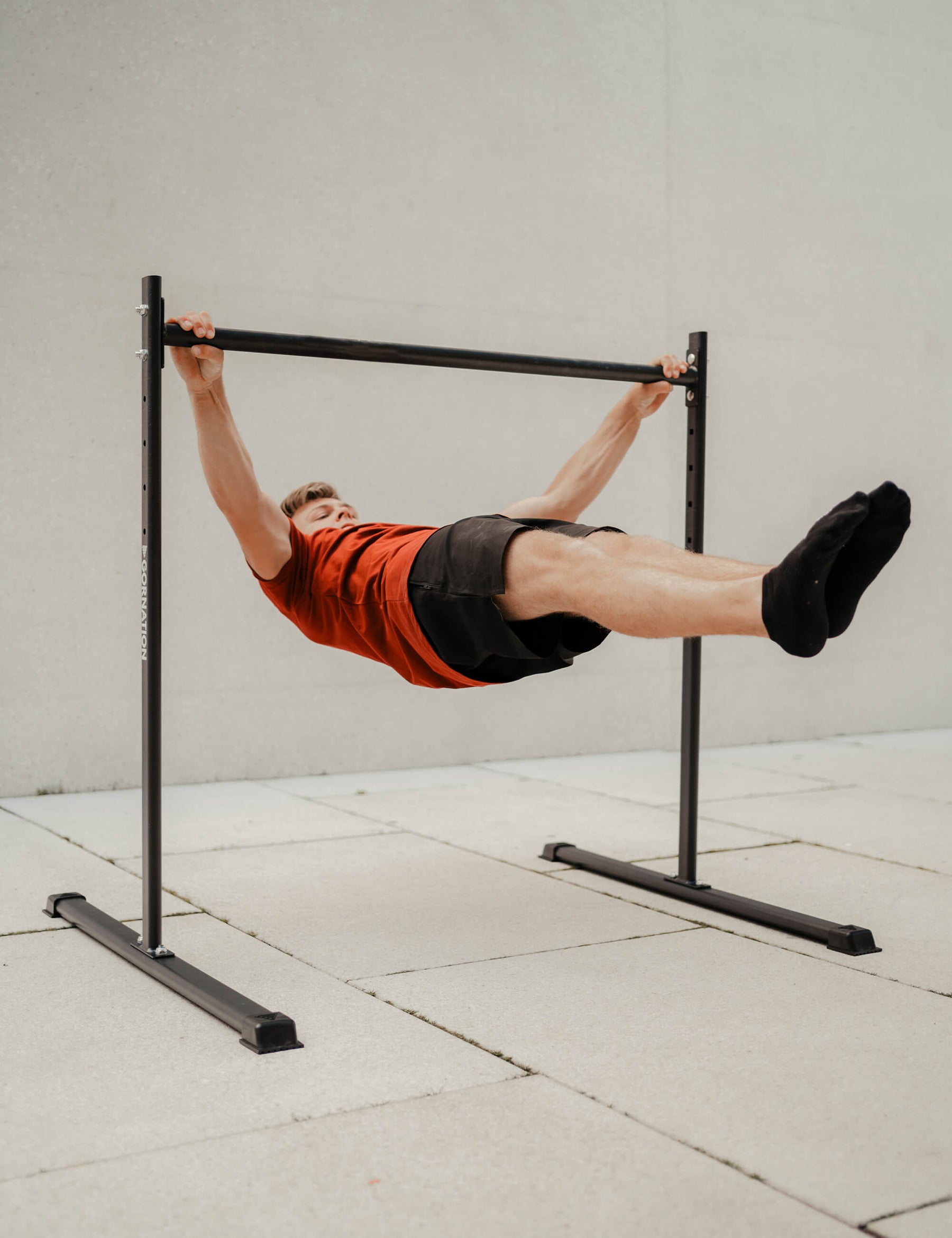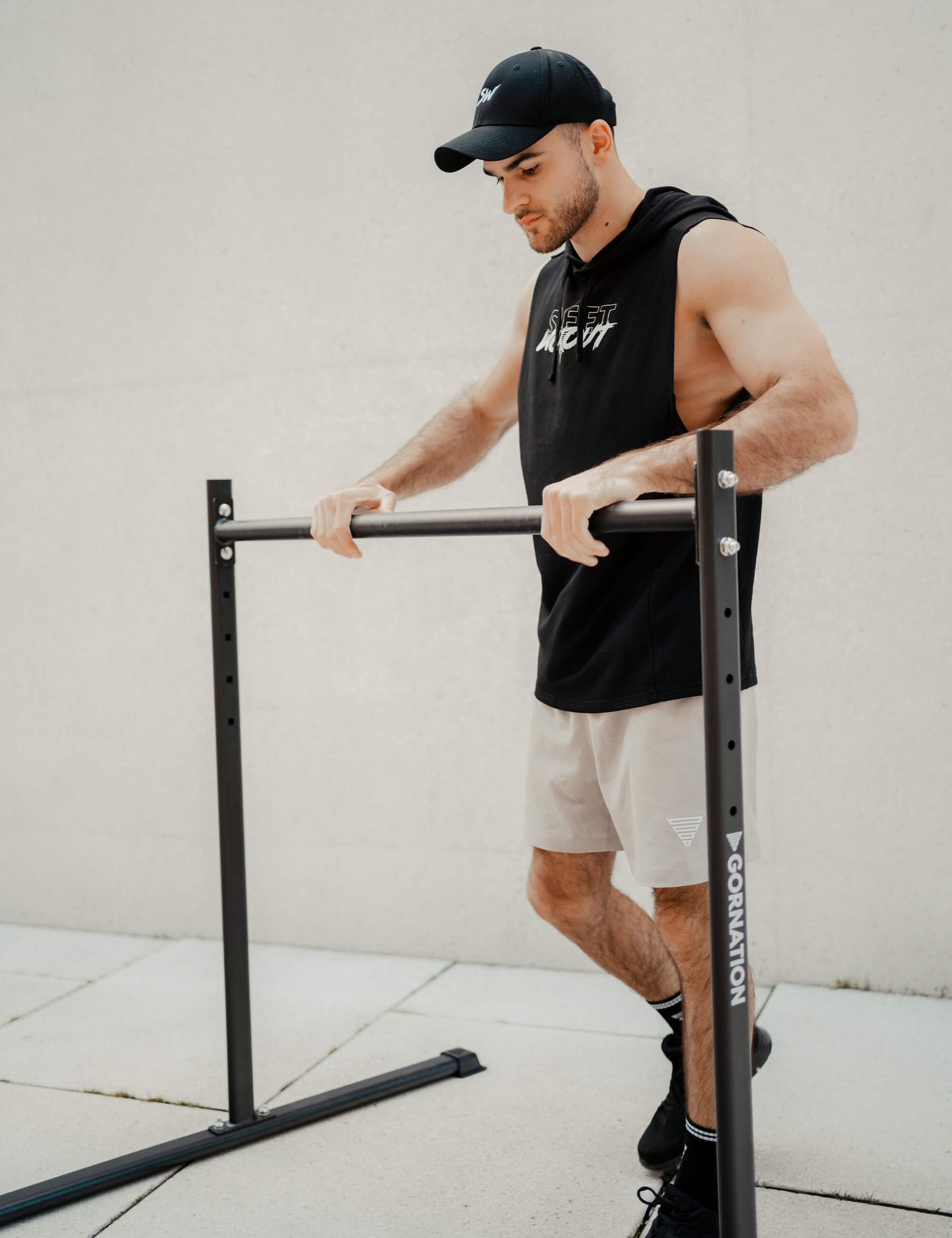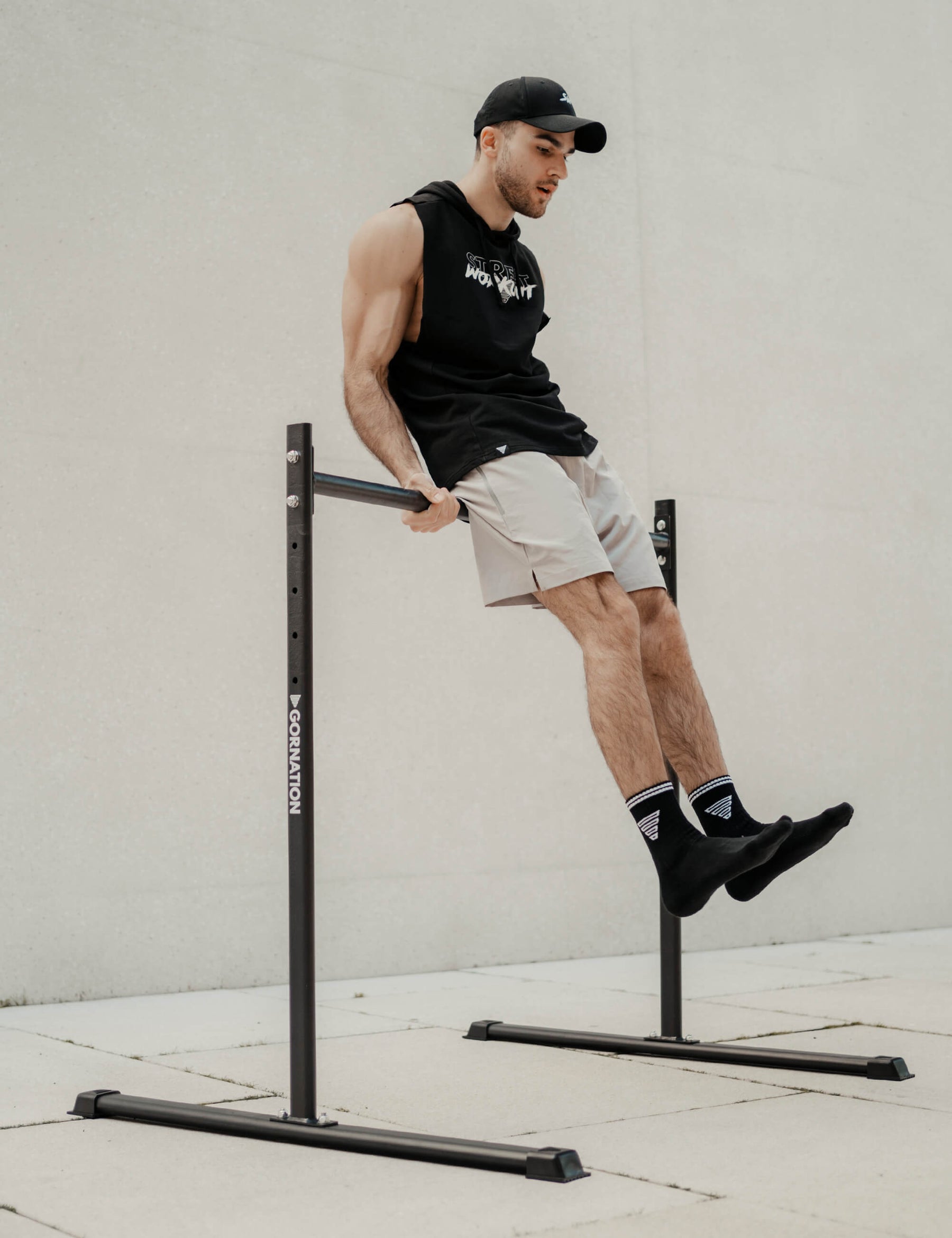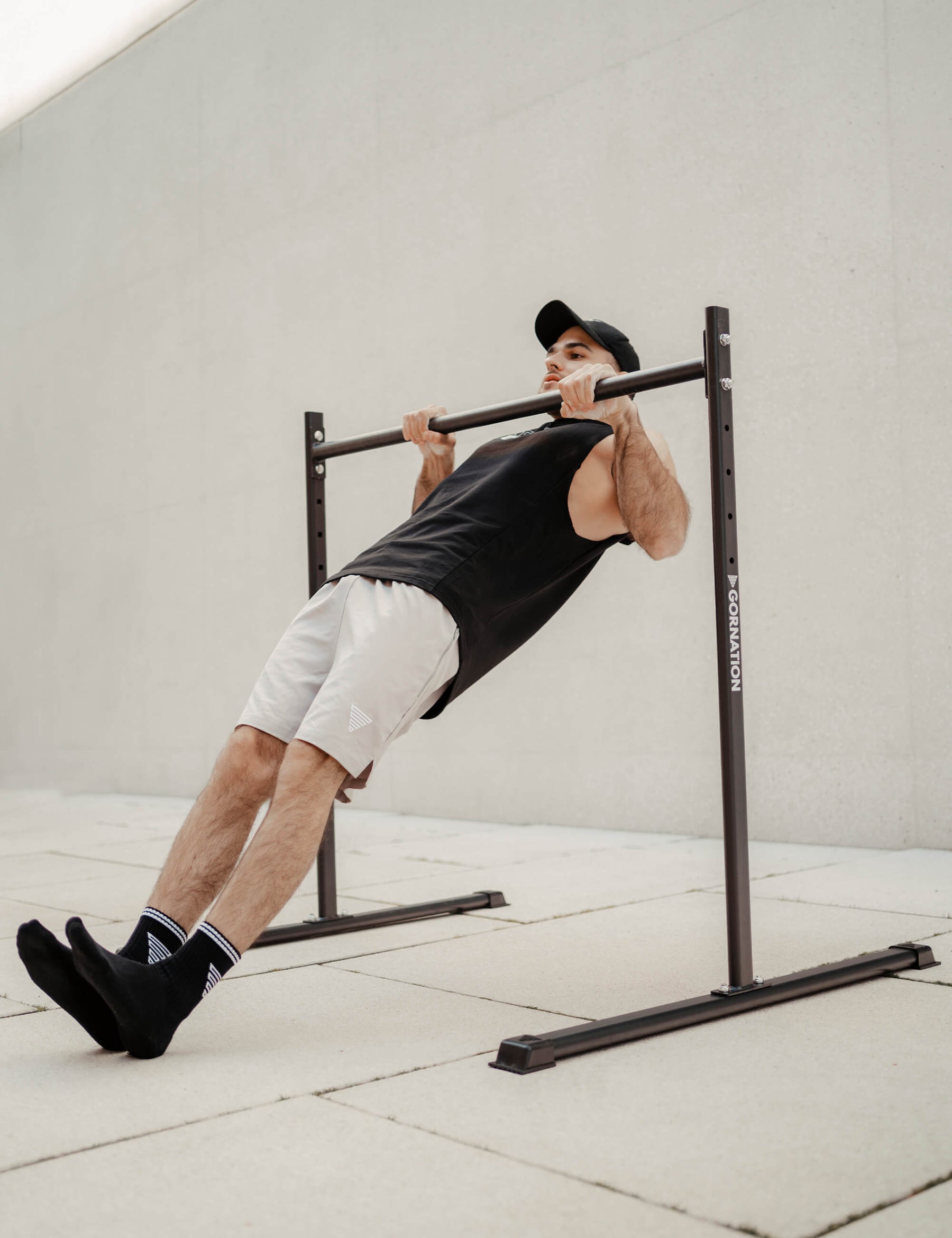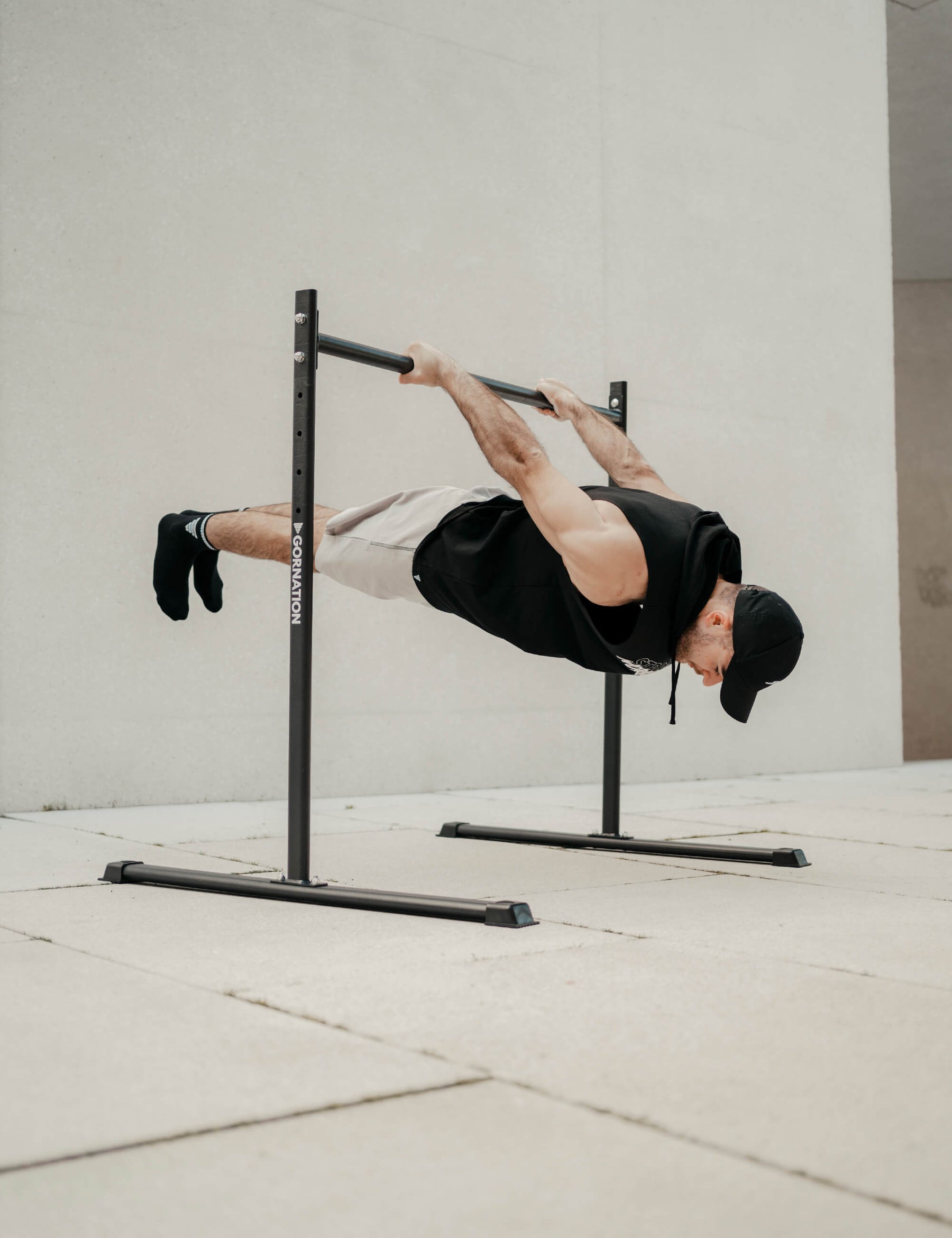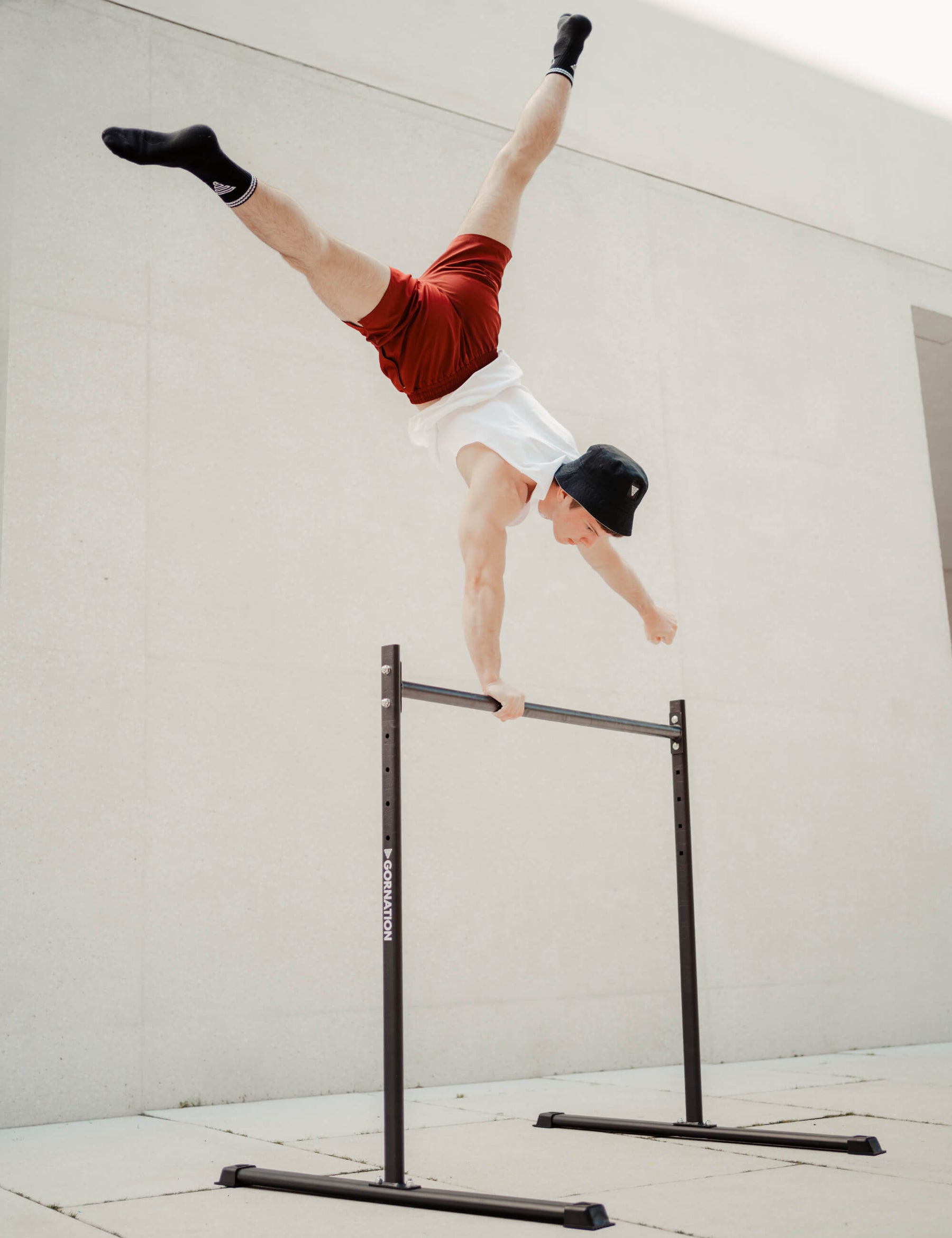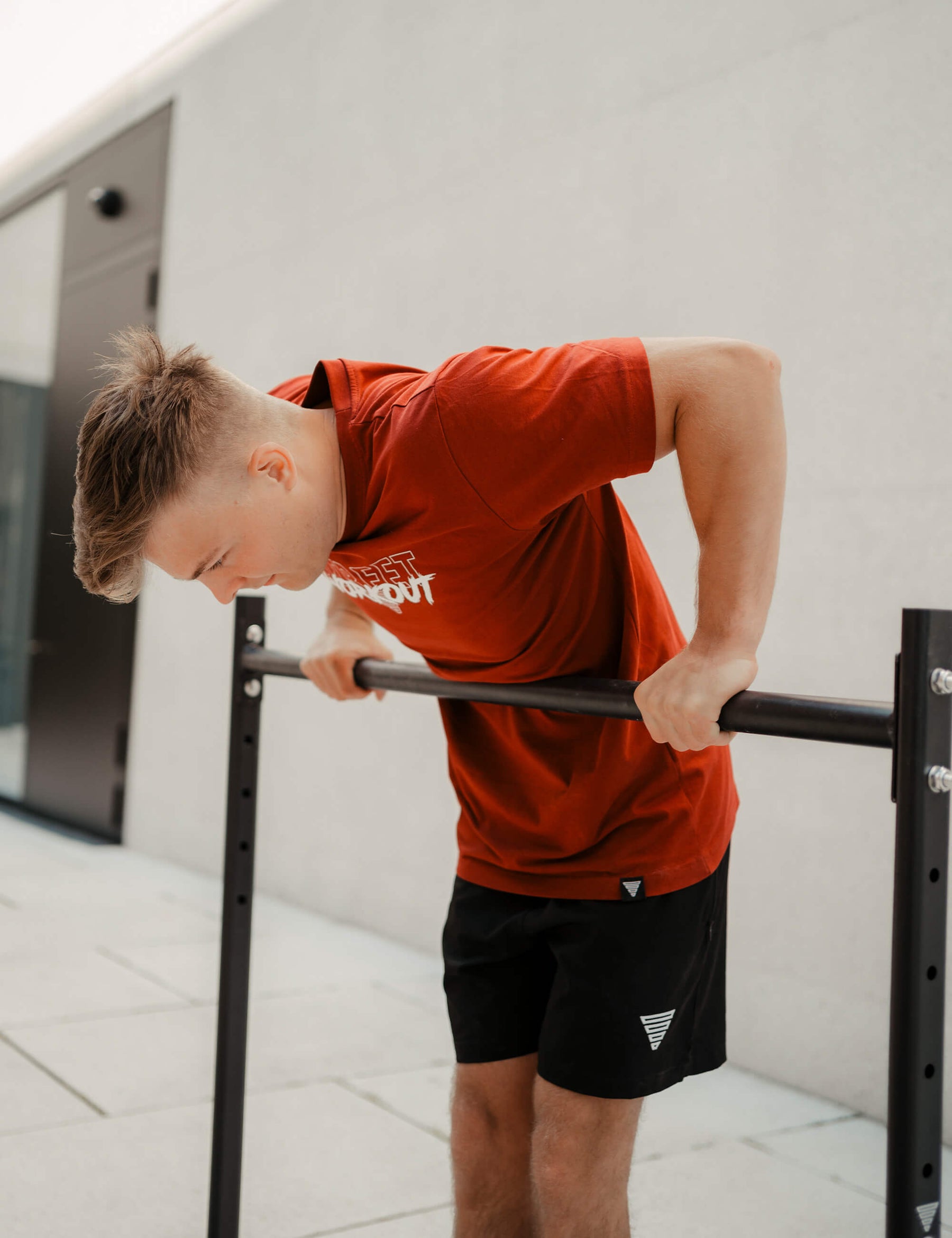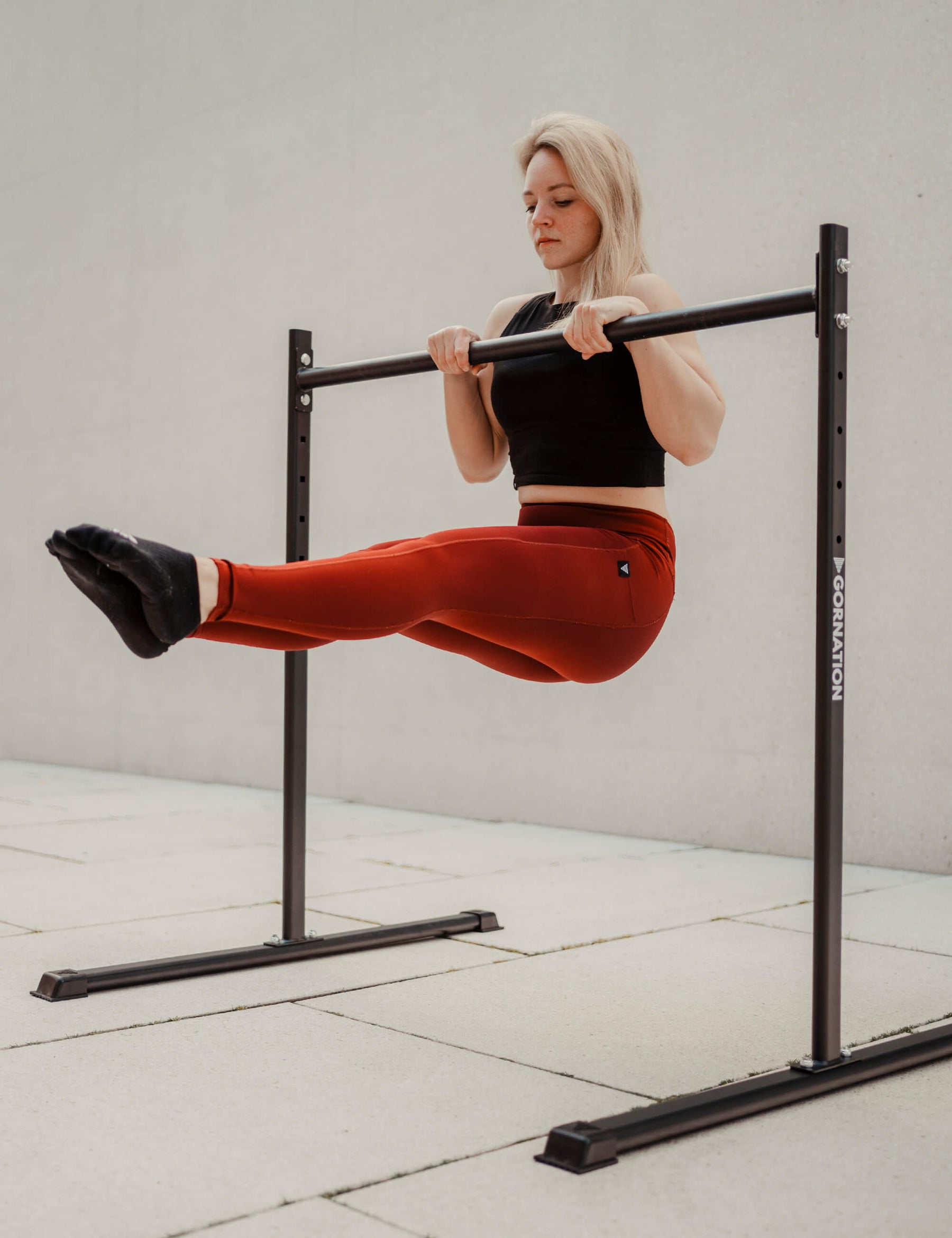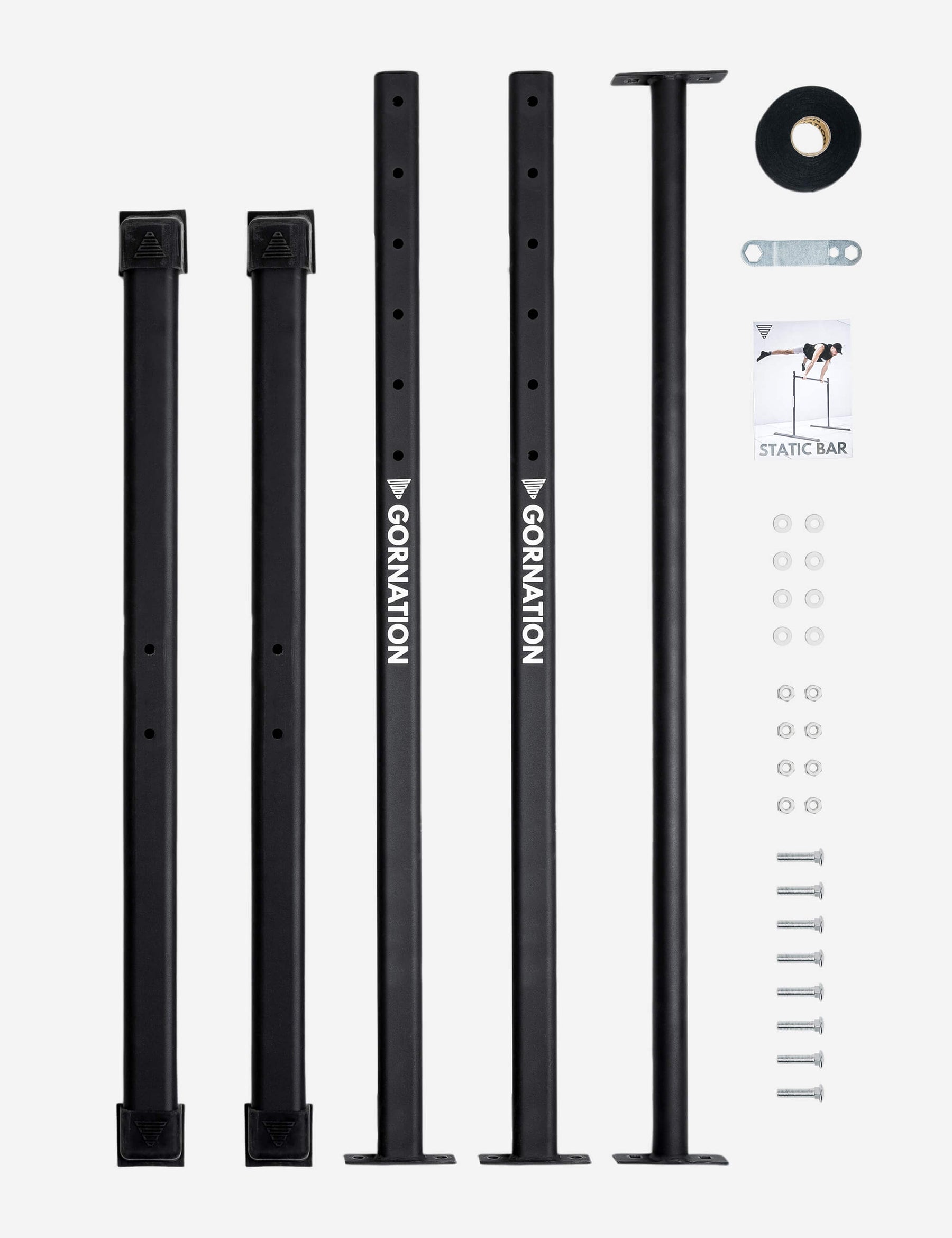 Static Bar Pre-Order
Pre-order the Static Bar now and your package will be shipped before anyone else at the end of October

● Sturdy build for maximum stability
● Adjustable height with 5 different settings
● Easy to assemble in 5 minutes
● Developed with pro athletes
● Powder-coated, matte surface for ideal grip
● 38 mm bar thickness for maximum performance
● Solid construction with non-slip rubber feet for safety and durability
● Designed in collaboration with professional athletes for your peak performance
● 5 different height settings from 85cm to 115cm
● Easy to set up in less than 5 minutes with included tools
● Includes 25m Grip Tape 2.0 for an even better grip on the bar
● Material: Powder coated black steel
● 5 height adjustments of 7.5cm apart
● Highest setting of the bar: 115cm
● Lowest setting of the bar: 85cm
● Length of the bar: 116cm
● Length of the feet on the floor: 100cm
● Diameter of the bar: 38mm
● Packaging dimensions: 119x27x9cm
● Weight: 9.5kg
● Clean the bar with a damp cloth without chemical detergents, as they can cause damage
● Store in a dry place and dry with a dry cloth in case of contact with moisture
● Avoid contact with salt water
● Clean the rubber feet regularly to ensure optimal grip on the floor
● 1x Static Bar
● 4x end caps for both feet
● 1x 25m of Grip Tape 2.0
● 1x screw wrench
● 1x screw set
● 1x assembly instructions and maintenance guide
The bar for Front Lever, Planche, Back Lever & more
DESIGNED FOR HIGH AMBITIONS
UPGRADE YOUR PERFORMANCE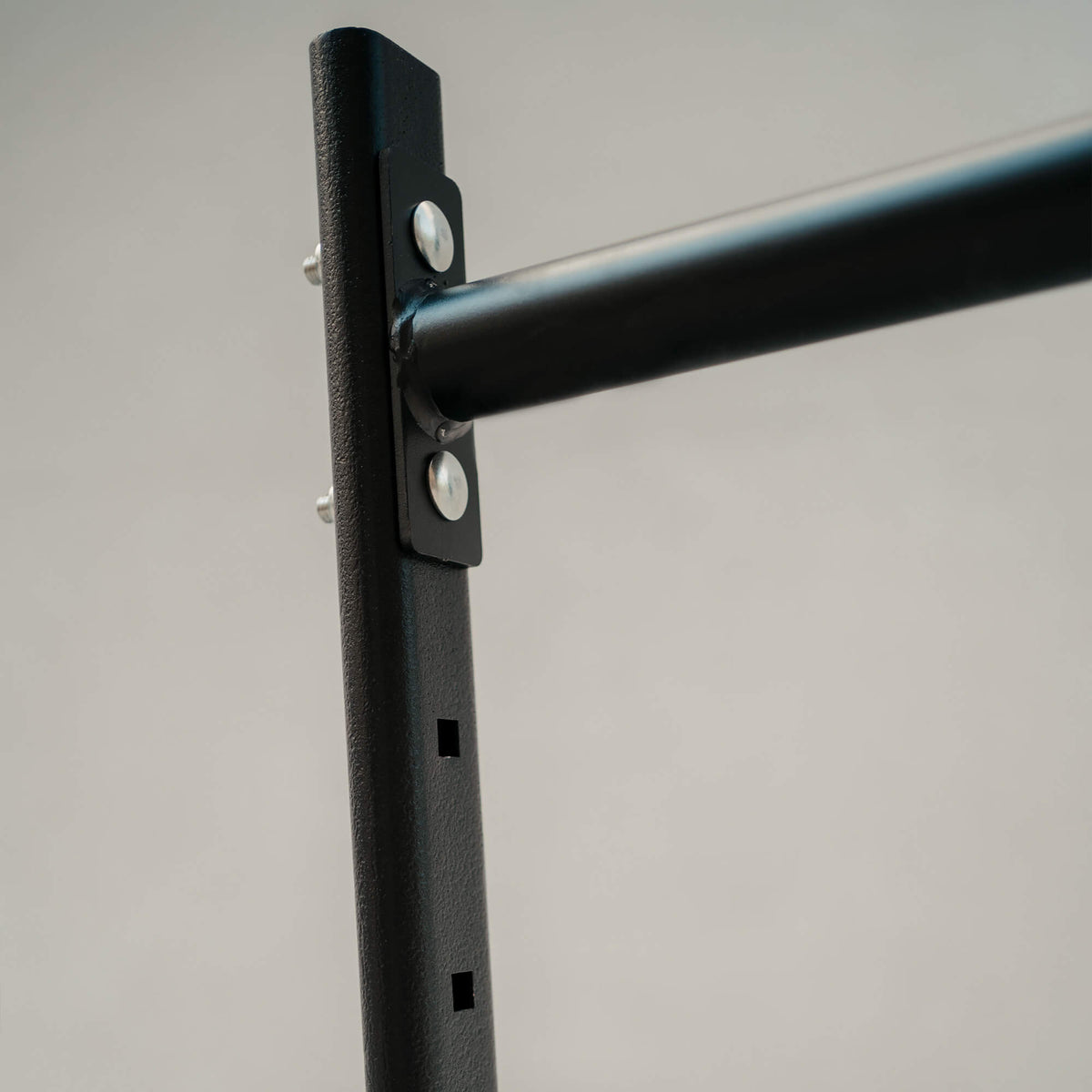 ADJUSTABLE HEIGHT
Adjust the height of the bar to suit you and your workout, from 85cm to a height of 115cm in 5 levels.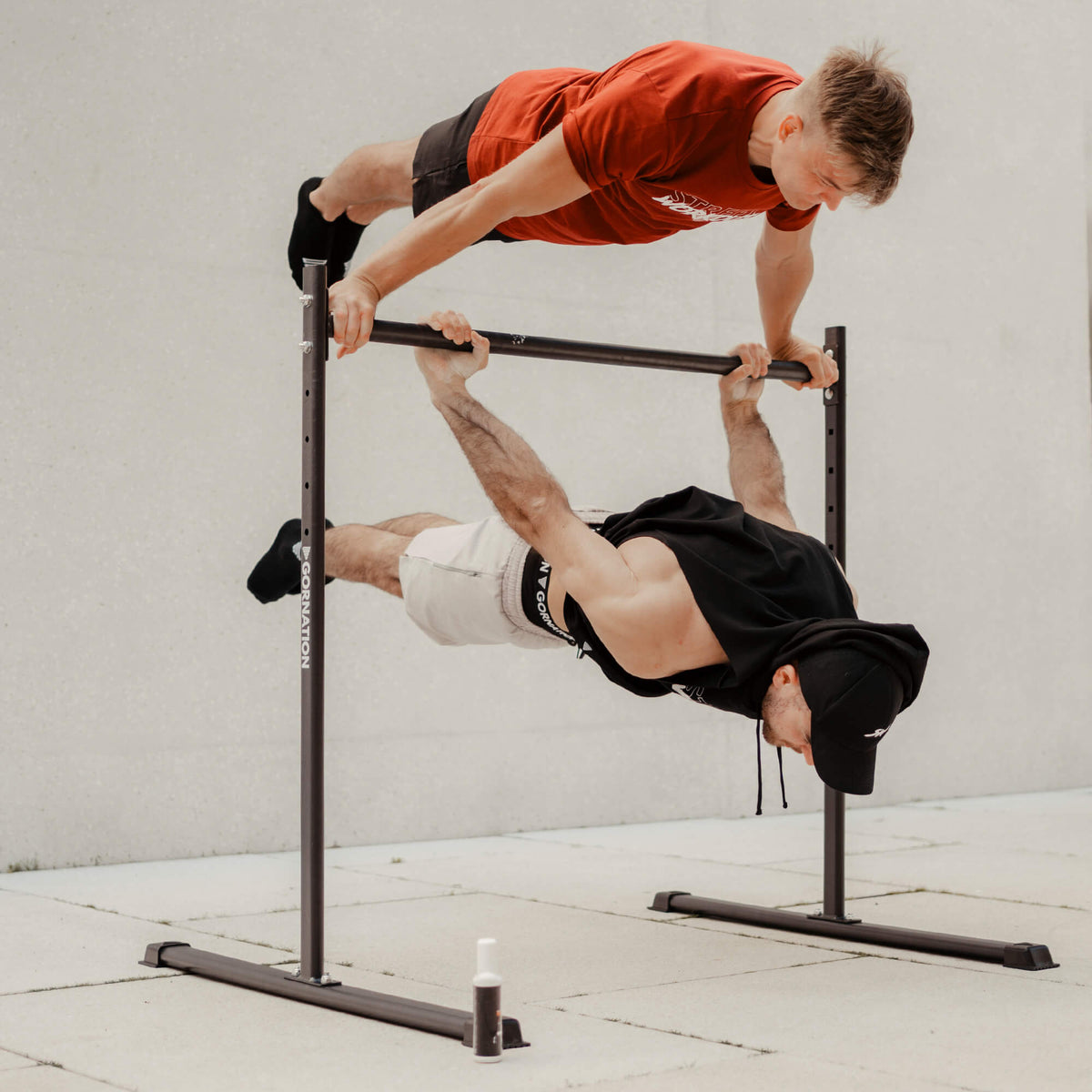 LARGE EXERCISE VARIETY
The wide and tall bar allows you to expand your workout with a versatile piece of equipment that gives you more options.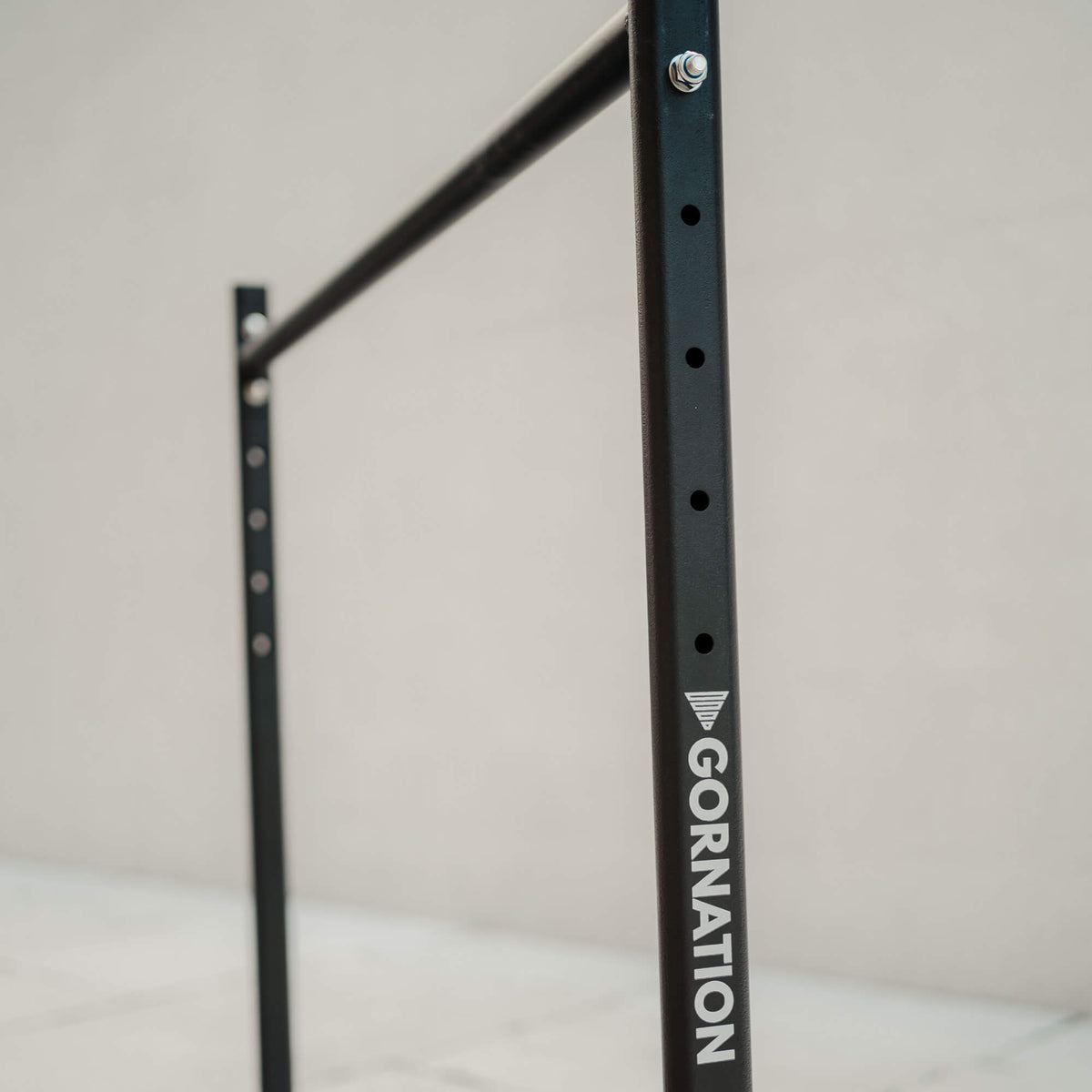 PREMIUM QUALITY
Durable, high-quality materials for a consistent workout experience for years to come.
FREQUENTLY ASKED QUESTIONS
The Static Bar is designed for a variety of upper body exercises and is ideal for training static skills. You can do exercises like dips, push-ups, rows and various isometric skills like front levers, back levers and planches.

Yes, the height of the Static Bar is adjustable in 5 different levels. The distance between each step is 7.5cm, the highest step is 115cm, the lowest step is 85cm.

Yes, the Static Bar needs to be assembled. The package includes all the necessary tools and assembly instructions so you can quickly and easily assemble your Static Bar in less than 5 minutes. The entire construction consists of 5 parts + screws.

Yes, the Static Bar is equipped with rubber feet that provide a secure grip on various surfaces such as carpet, asphalt, sand, grass, wood and stone. Make sure the rubber feet are clean and free of dust and dirt for the best grip on the floor.

Yes, the Static Bar is suitable for outdoor use. However, it is important to store it in a dry place and dry it off after contact with moisture to ensure its longevity.

The Static Bar can support a weight of up to 300kg.
No problem! You can return it within 30 days after receiving the shipment without needing to provide a reason. Just familiarize yourself with our return conditions in our returns portal.