{ "DE":"2023-12-20T11:00:00", "US":"2023-12-19T11:00:00", "ES":"2023-12-18T11:00:00", "IT":"2023-12-18T11:00:00", "FR":"2023-12-18T11:00:00", "AT":"2023-12-18T11:00:00", "CH":"2023-12-18T11:00:00", "UK":"2023-12-18T11:00:00", "GR":"2023-12-15T11:00:00", "SE":"2023-12-15T11:00:00", "NO":"2023-12-15T11:00:00", "FI":"2023-12-15T11:00:00", "*":"2023-12-15T11:00:00" } `
${days} days
and receive your delivery in time for Christmas`
Order now within the next
GORNATION Premium Resistance Bands
Welcome to GORNATION and thanks for your support. This page is designed to help you get the most out of your Resistance Bands and to provide you with helpful content. Good luck with your training and your goals! Your Team GORNATION
26 Exercises with Resistance Bands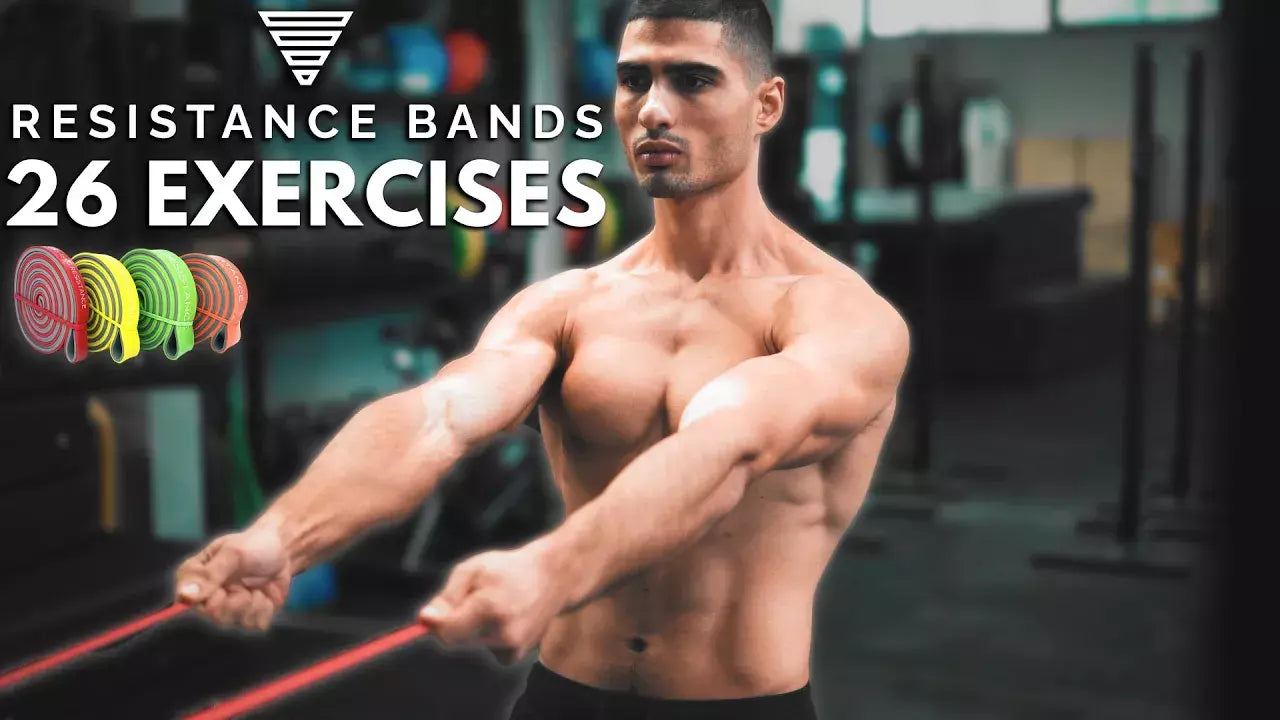 The most versatile equipment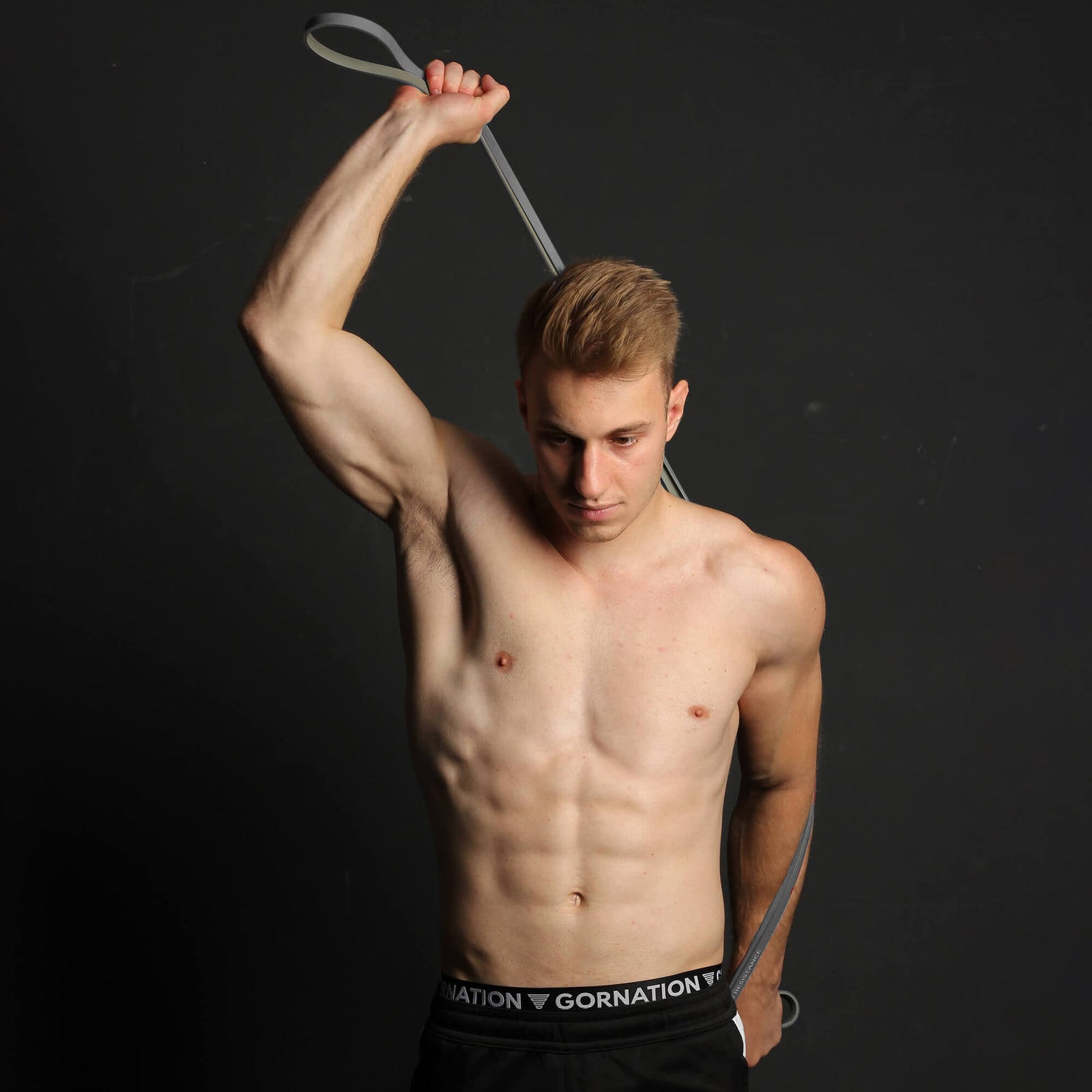 Warm up properly with the lightweight Resistance Band and get the most out of your workout.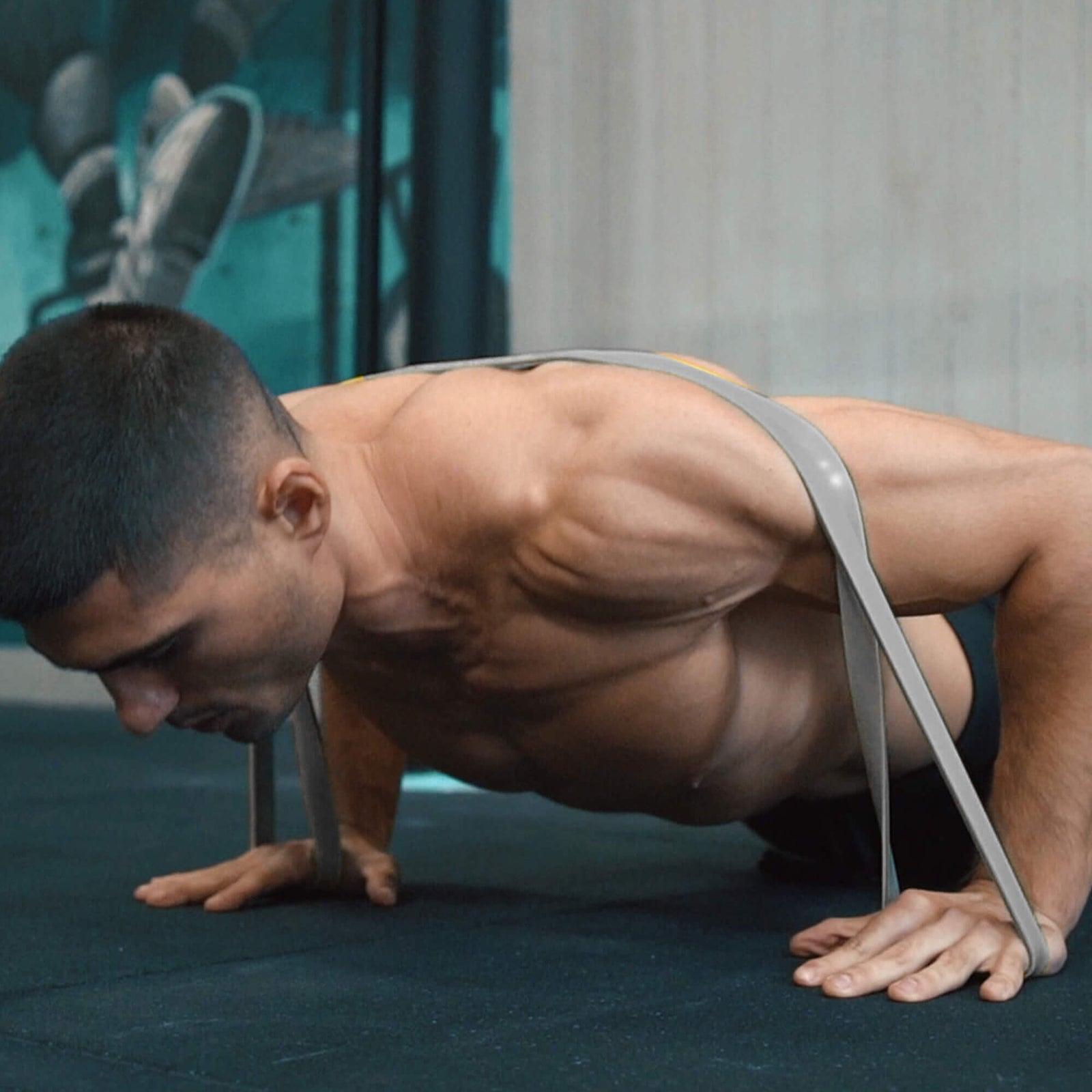 Master the basics with extra weight during push-ups or pull-ups.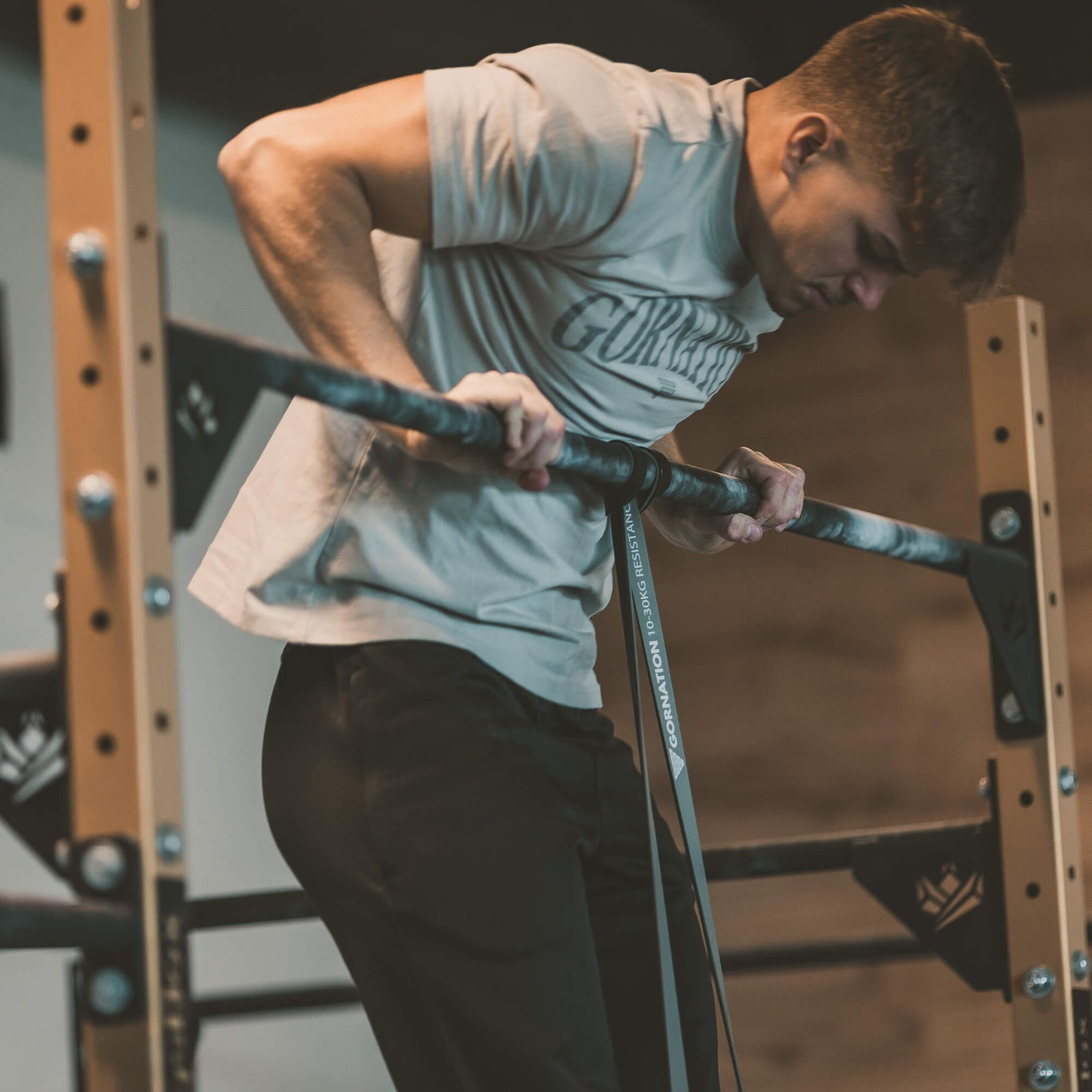 Learn new skills with the support of different strength resistance bands.
Your first pull up and muscle up is almost here
Learn Pull Ups and Muscle Ups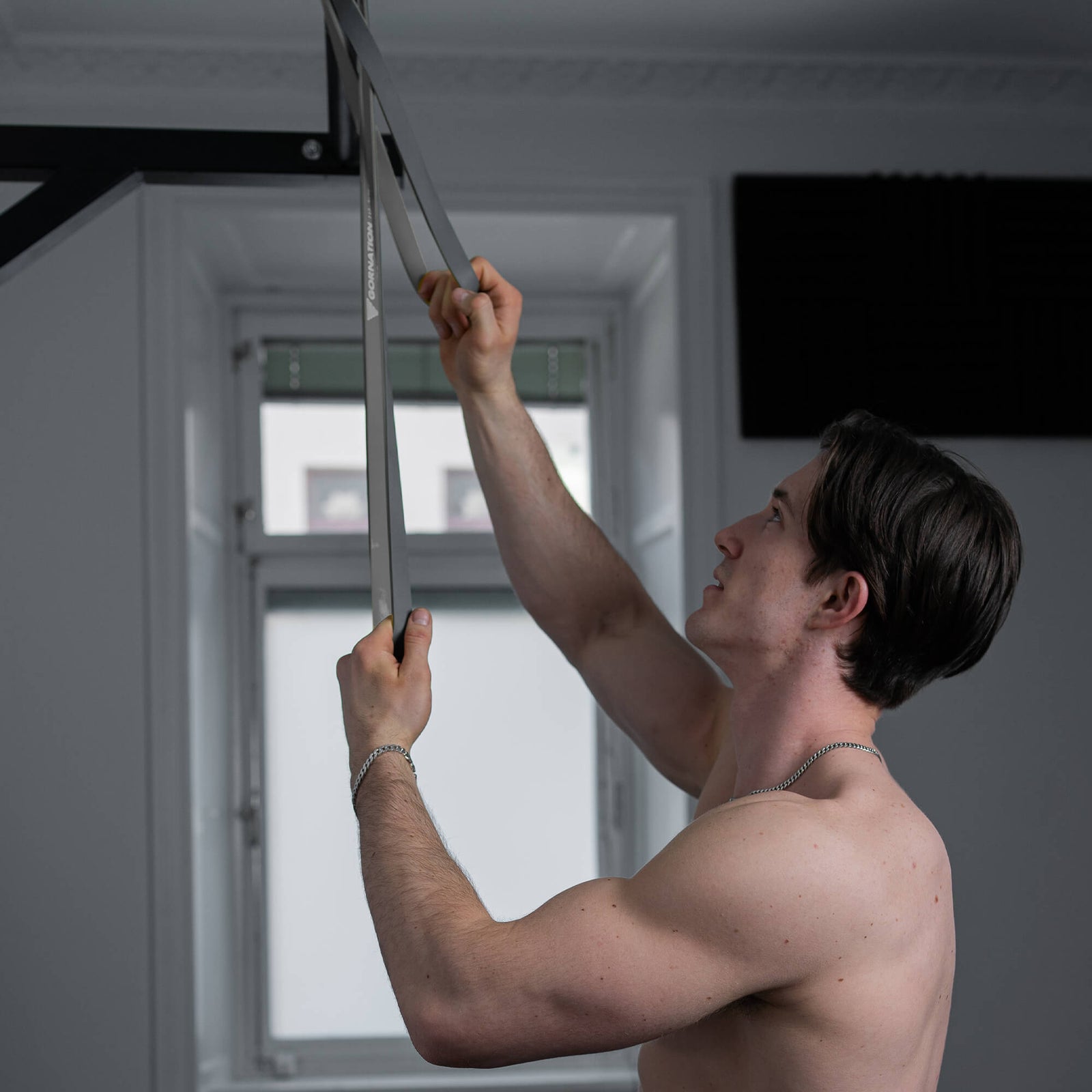 Step 1
Depending on the exercise, attach the resistance band, for example, to the pull-up bar.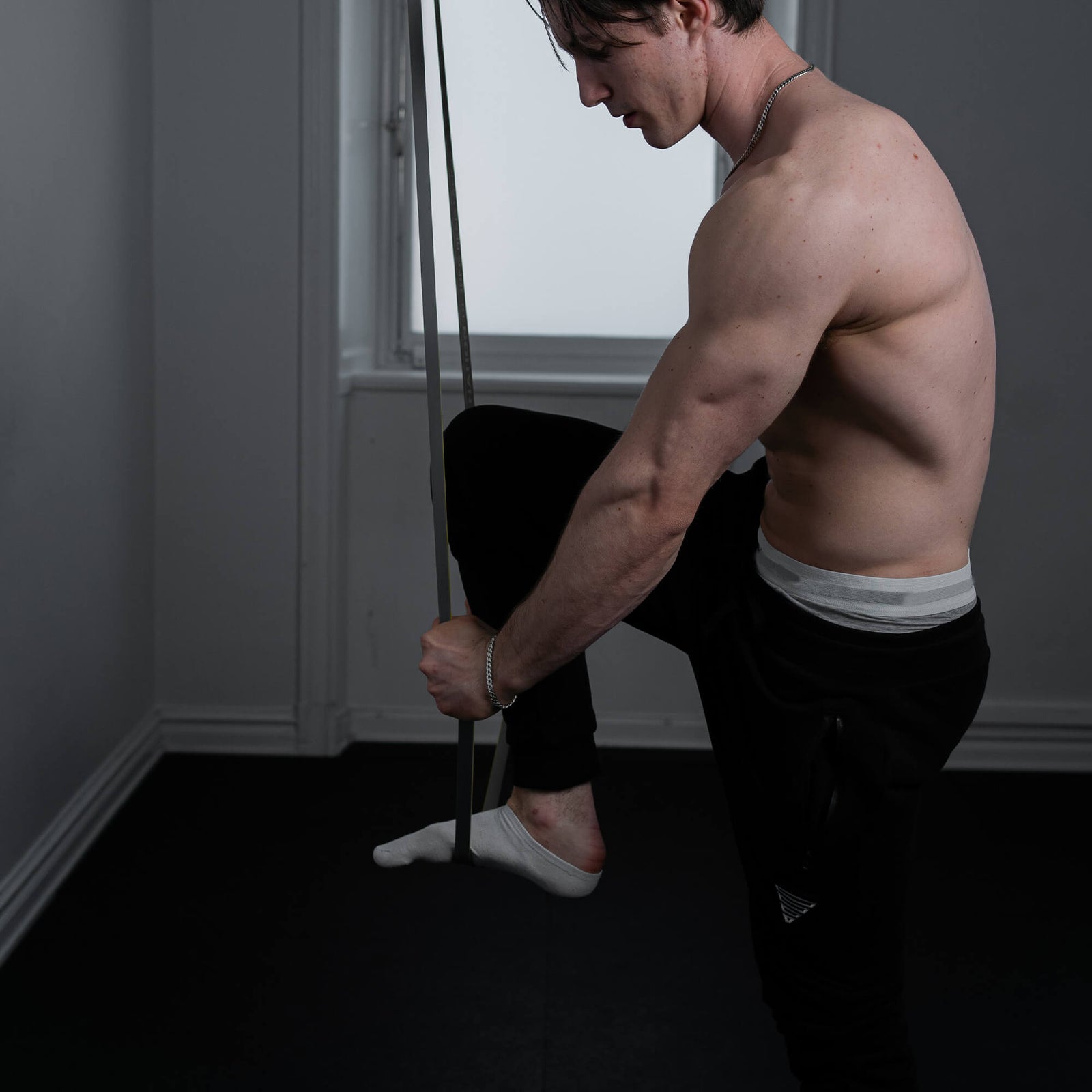 Step 2
Place the feet in the loop of the resistance band.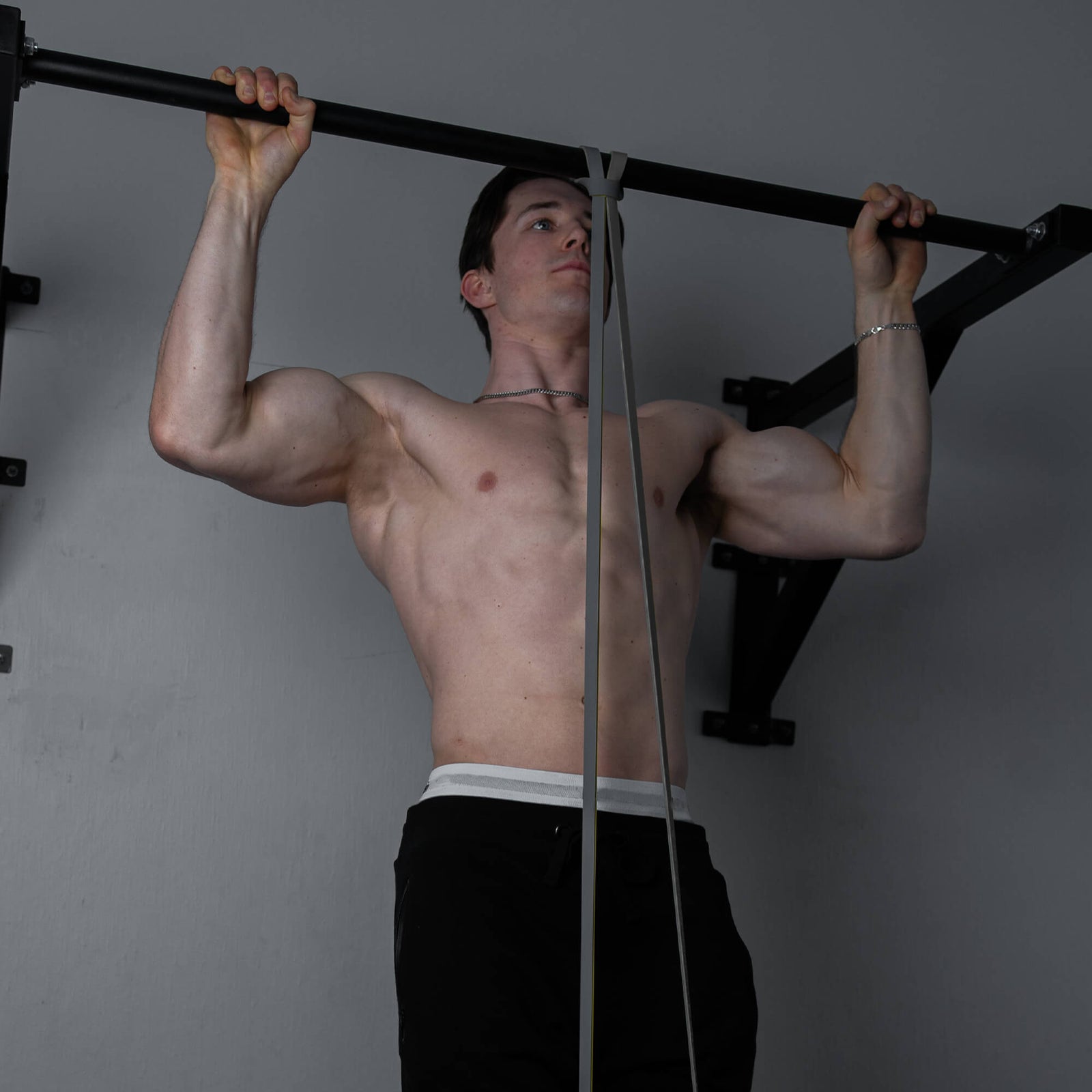 Step 3
Master pull-ups, muscle ups and other exercises with the ideal level of support.

Can I clean the resistance band?
The rubber is very robust and requires little maintenance. Dirt stains can easily be removed with water.
Professional tip: Powder the straps with baby powder for maximum durability after washing to keep them supple.
How does the band last the longest?
You should store and carry it in the black bag to prevent dirt and damage to the band It should be stored dry and at room temperature.