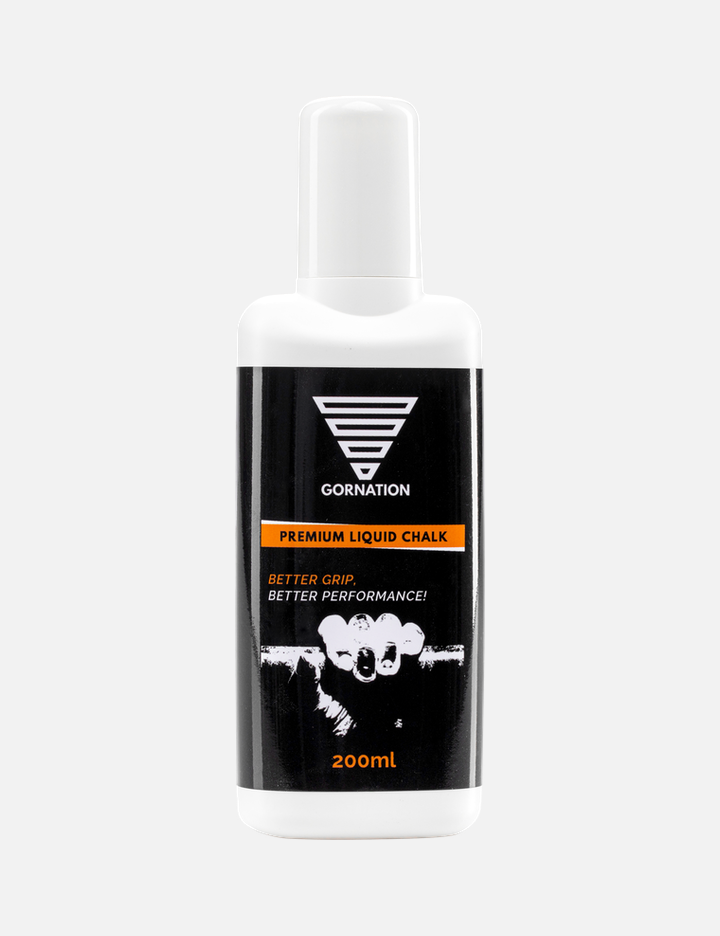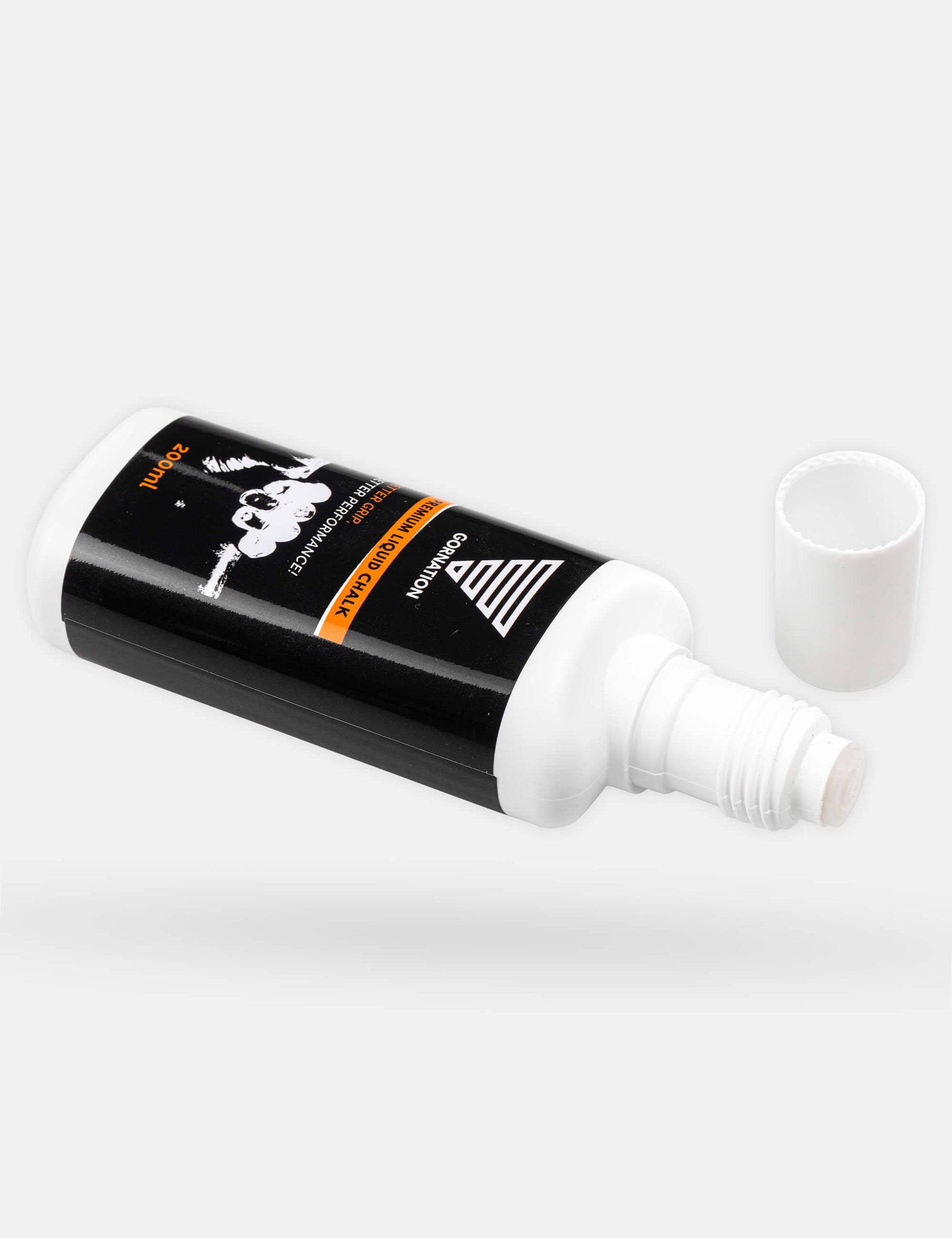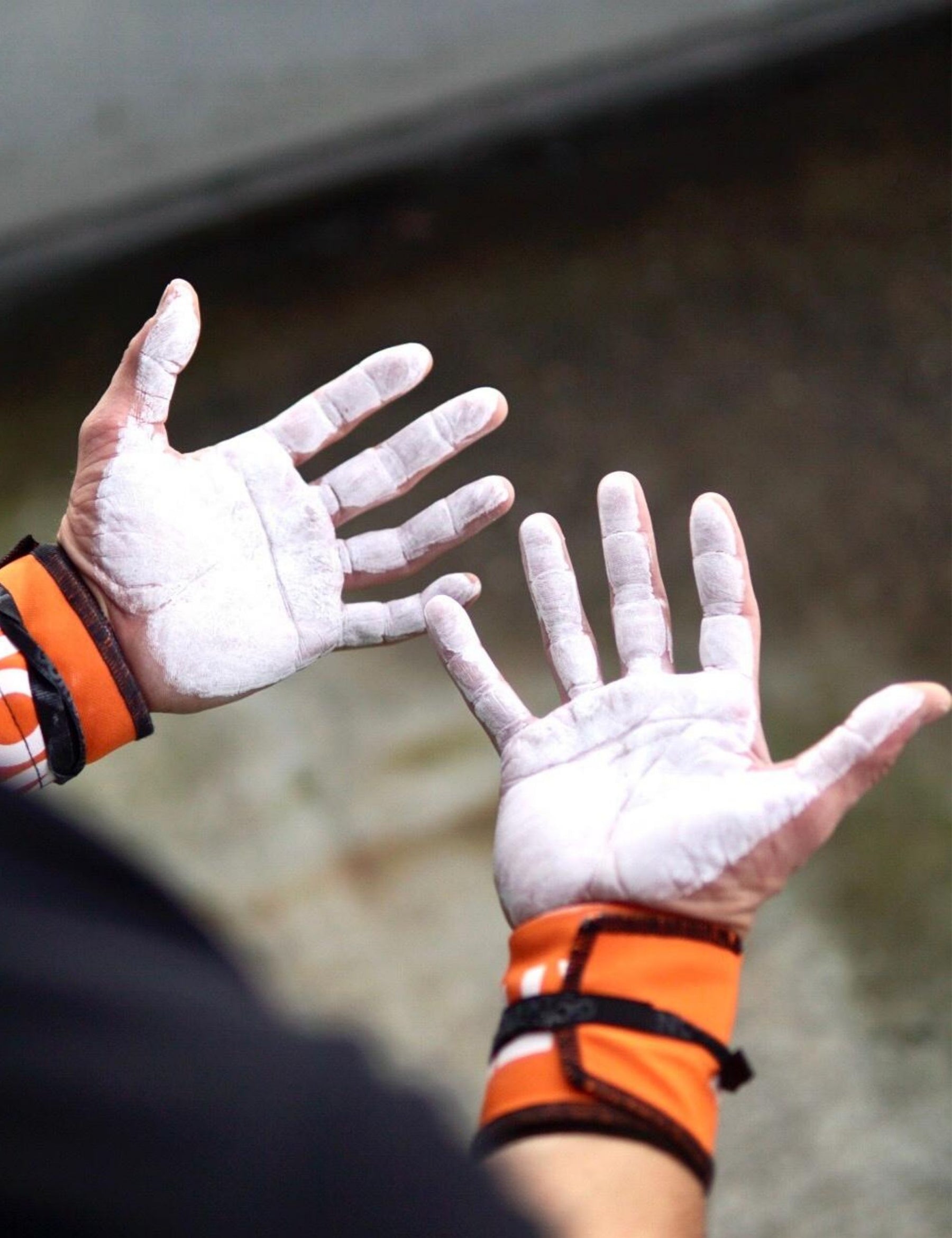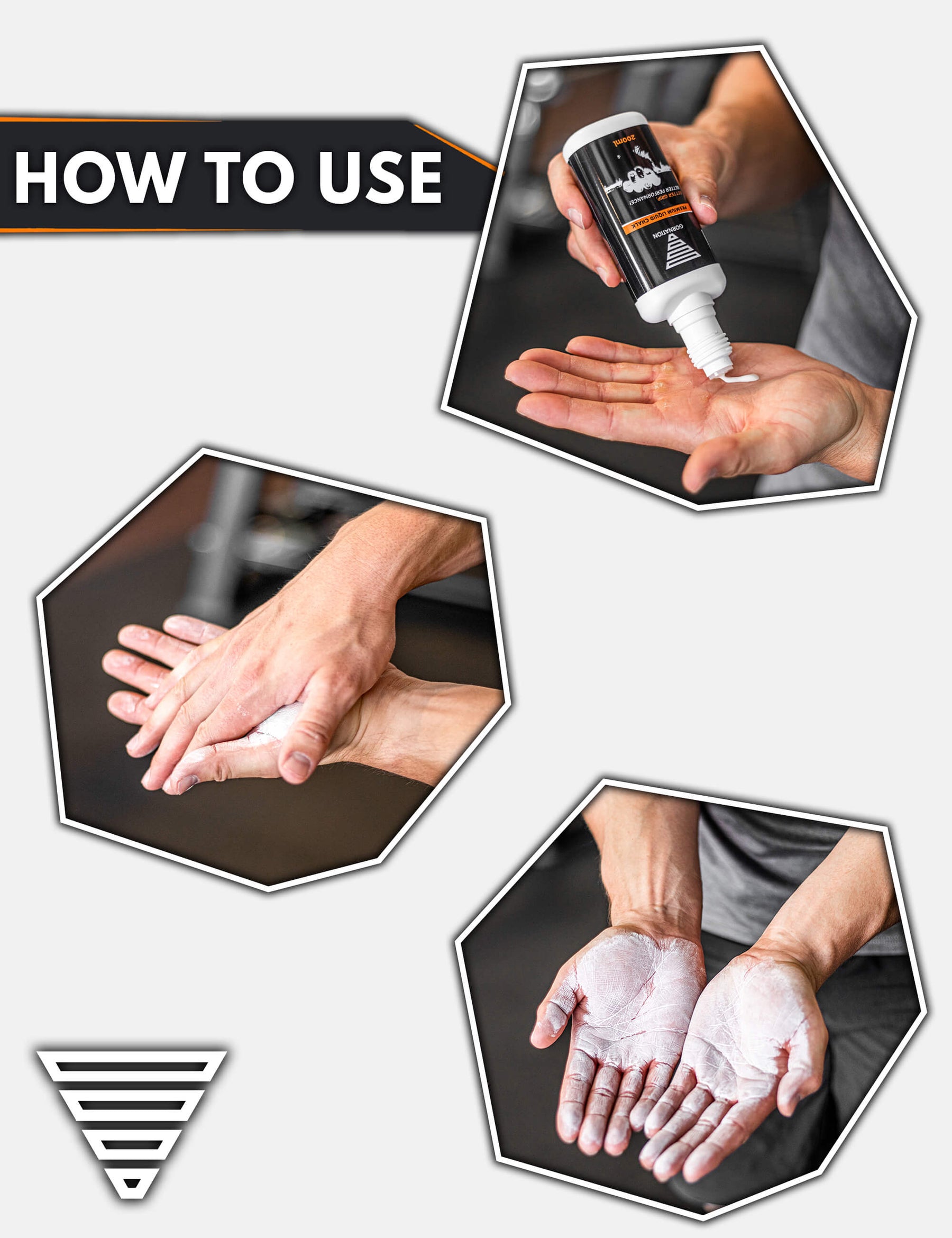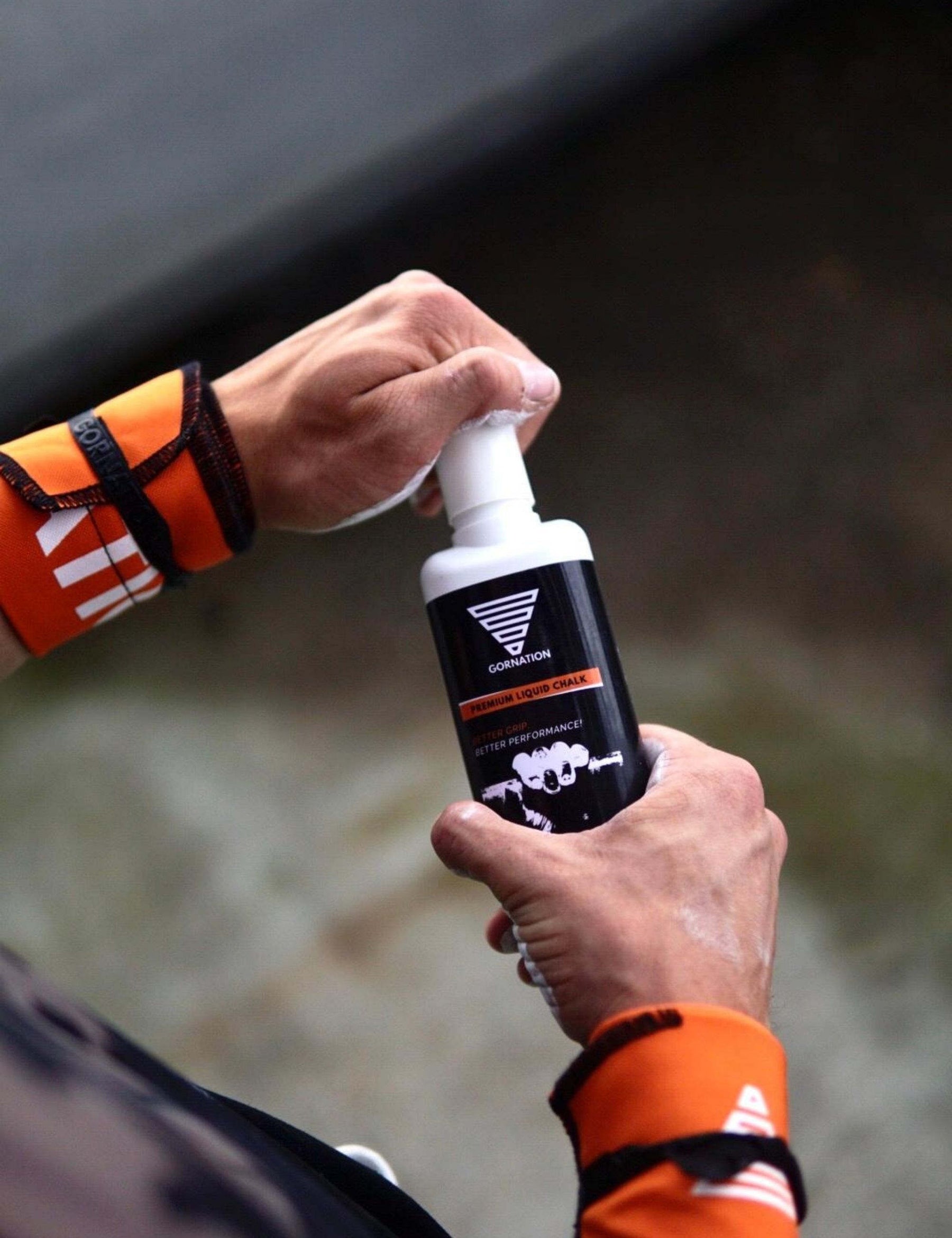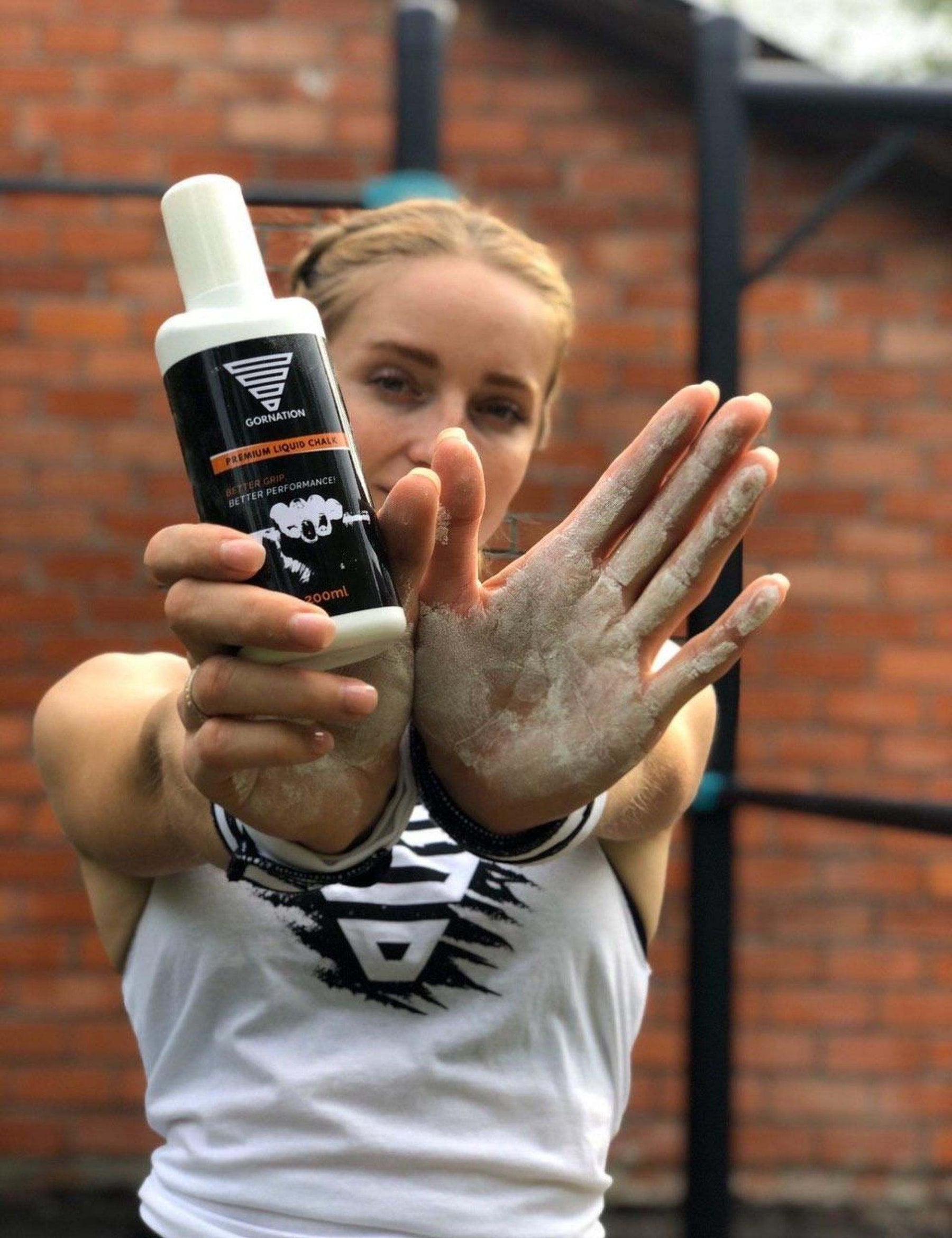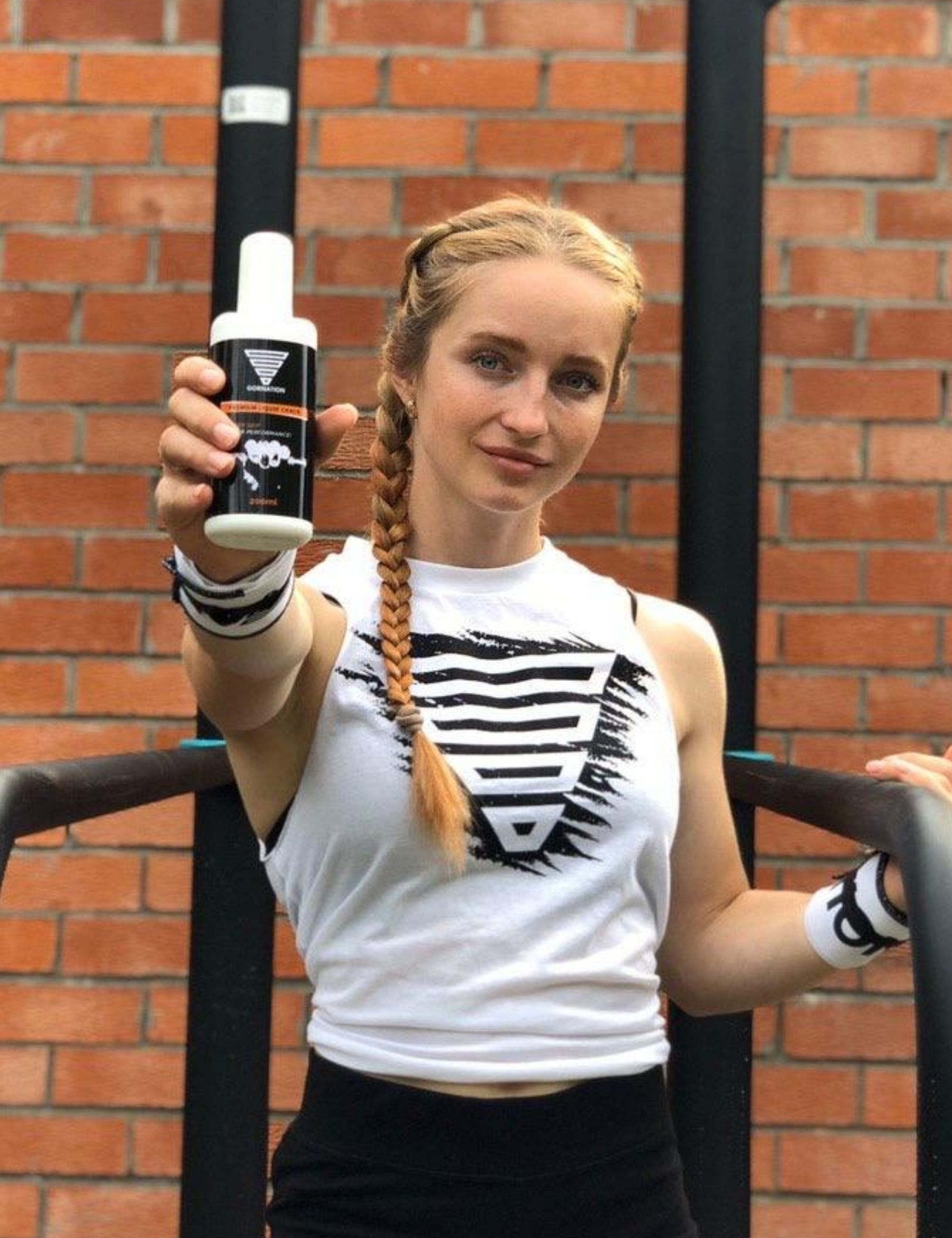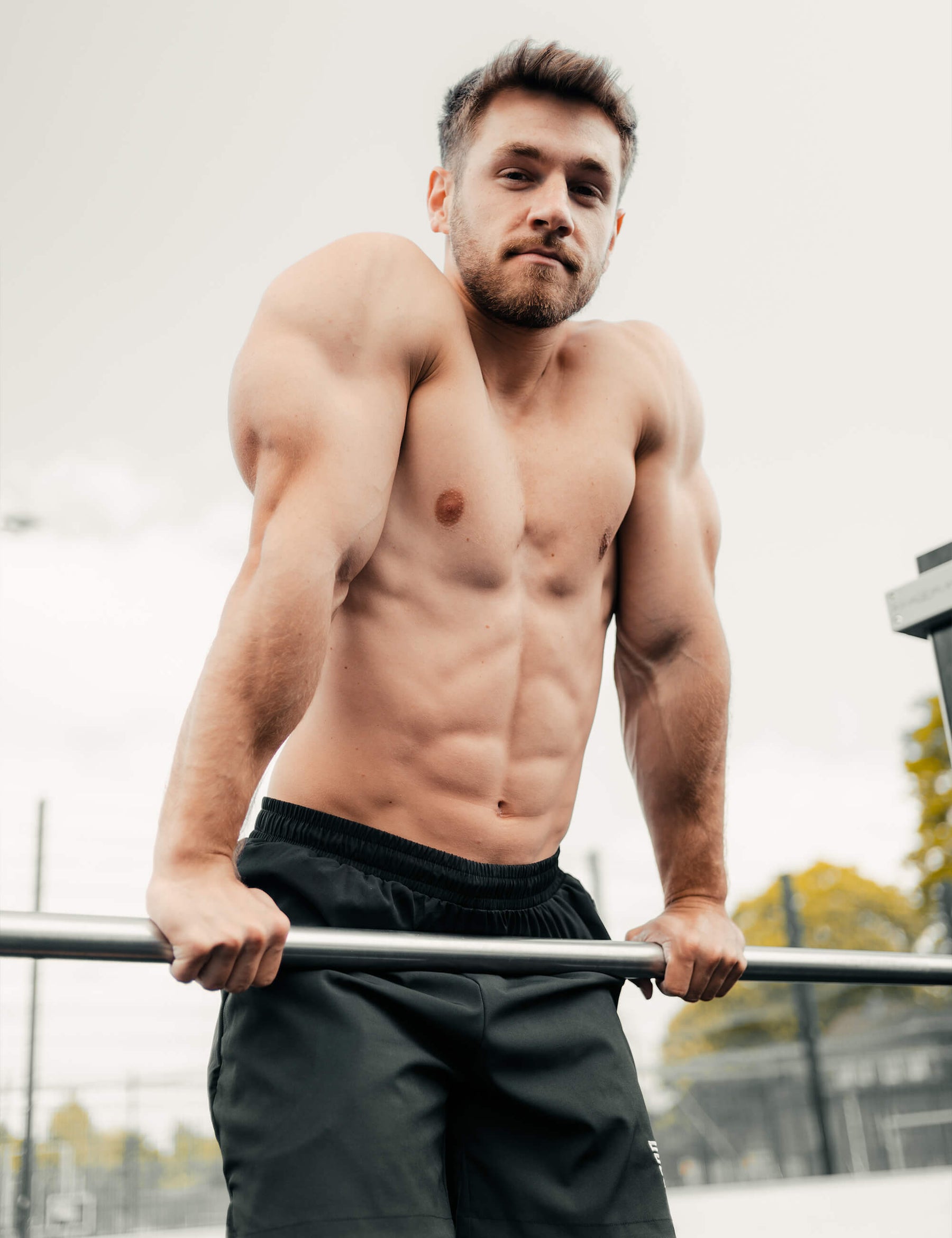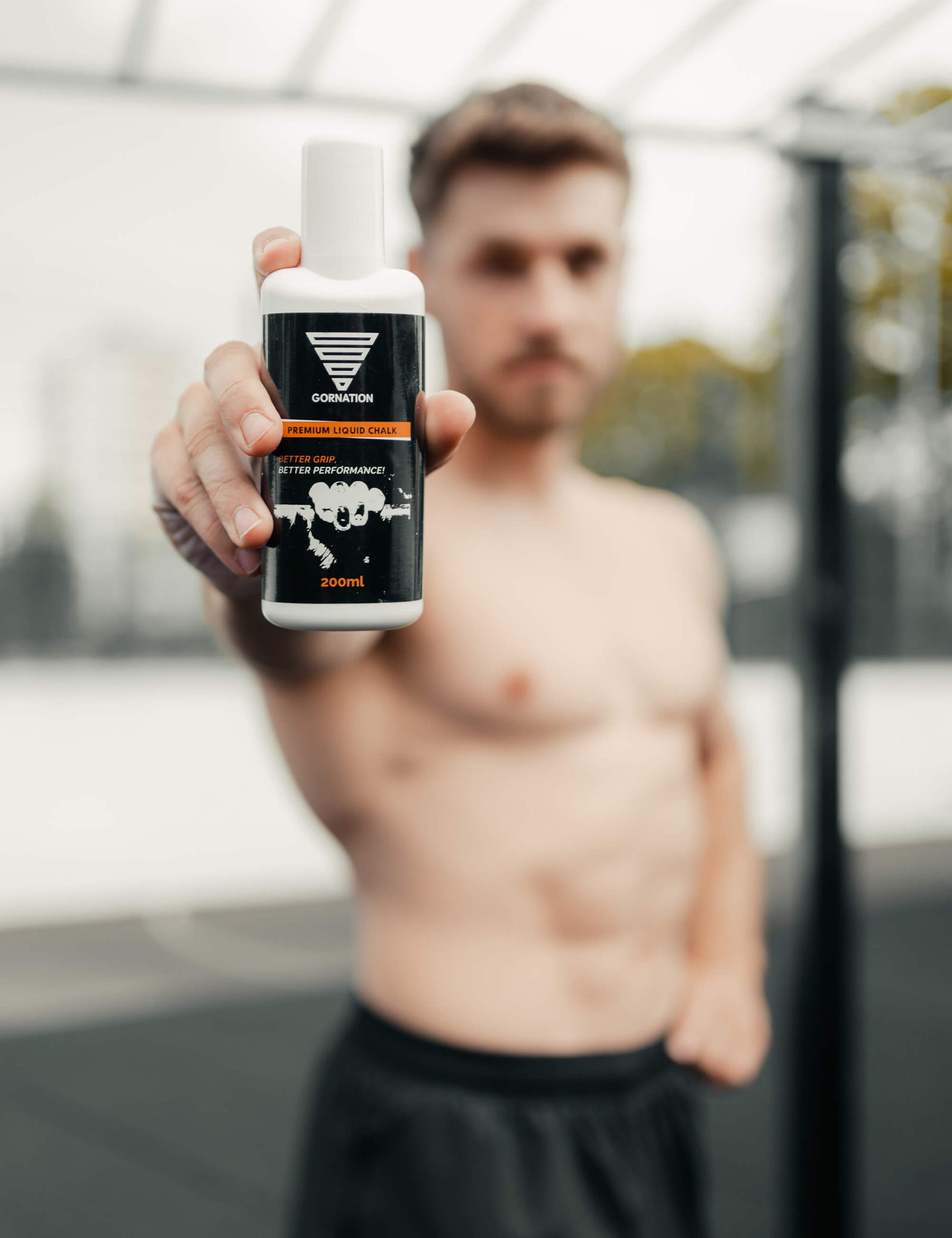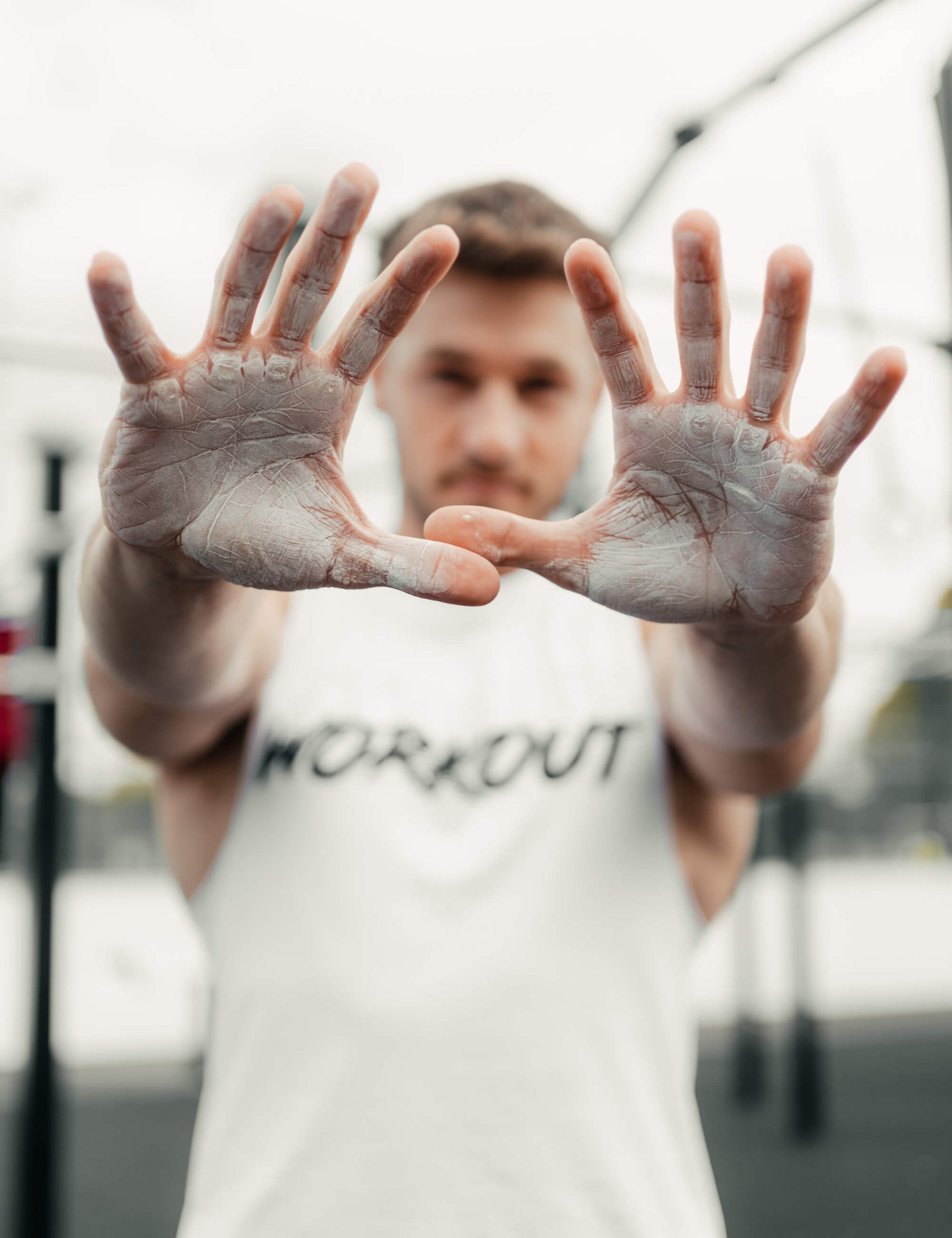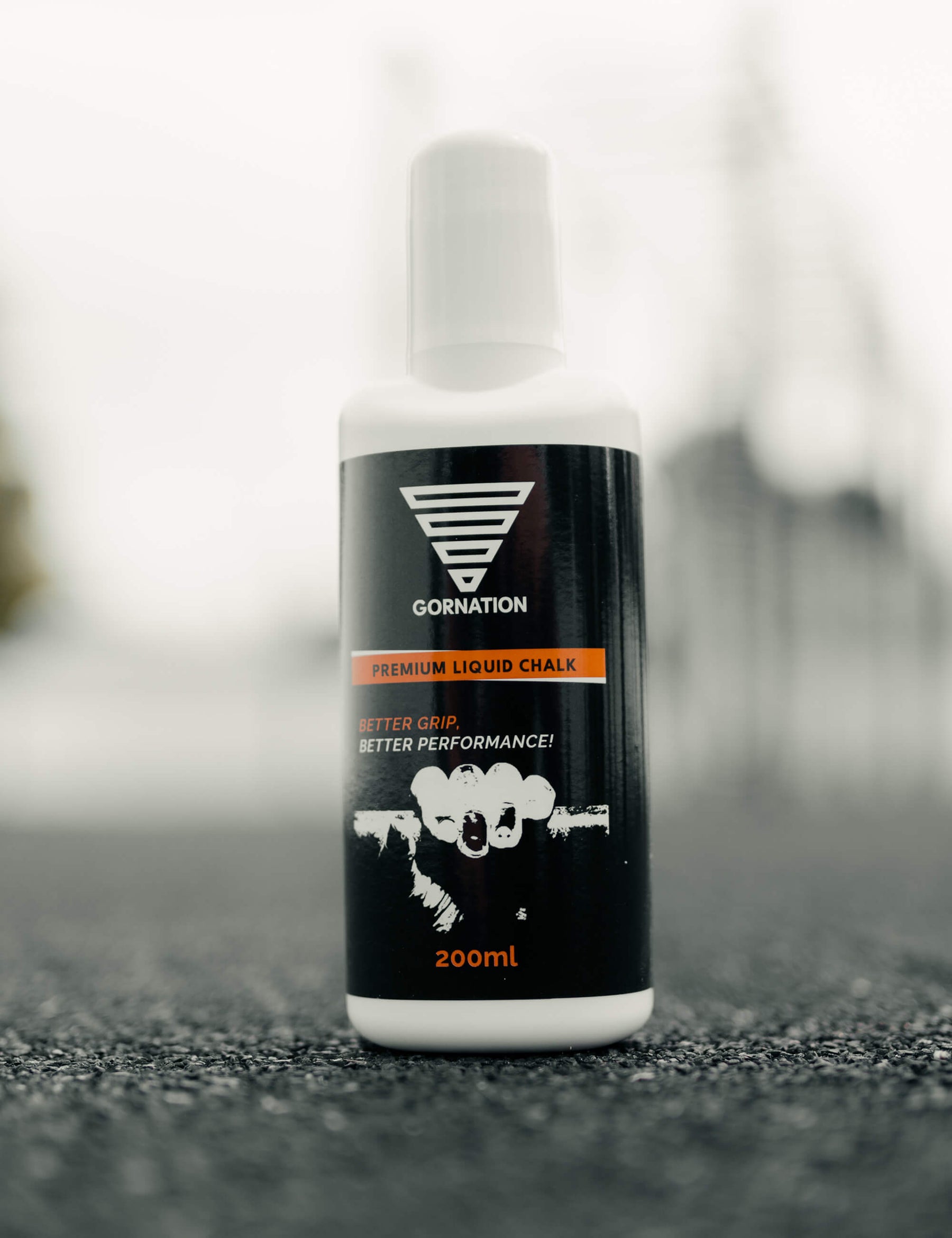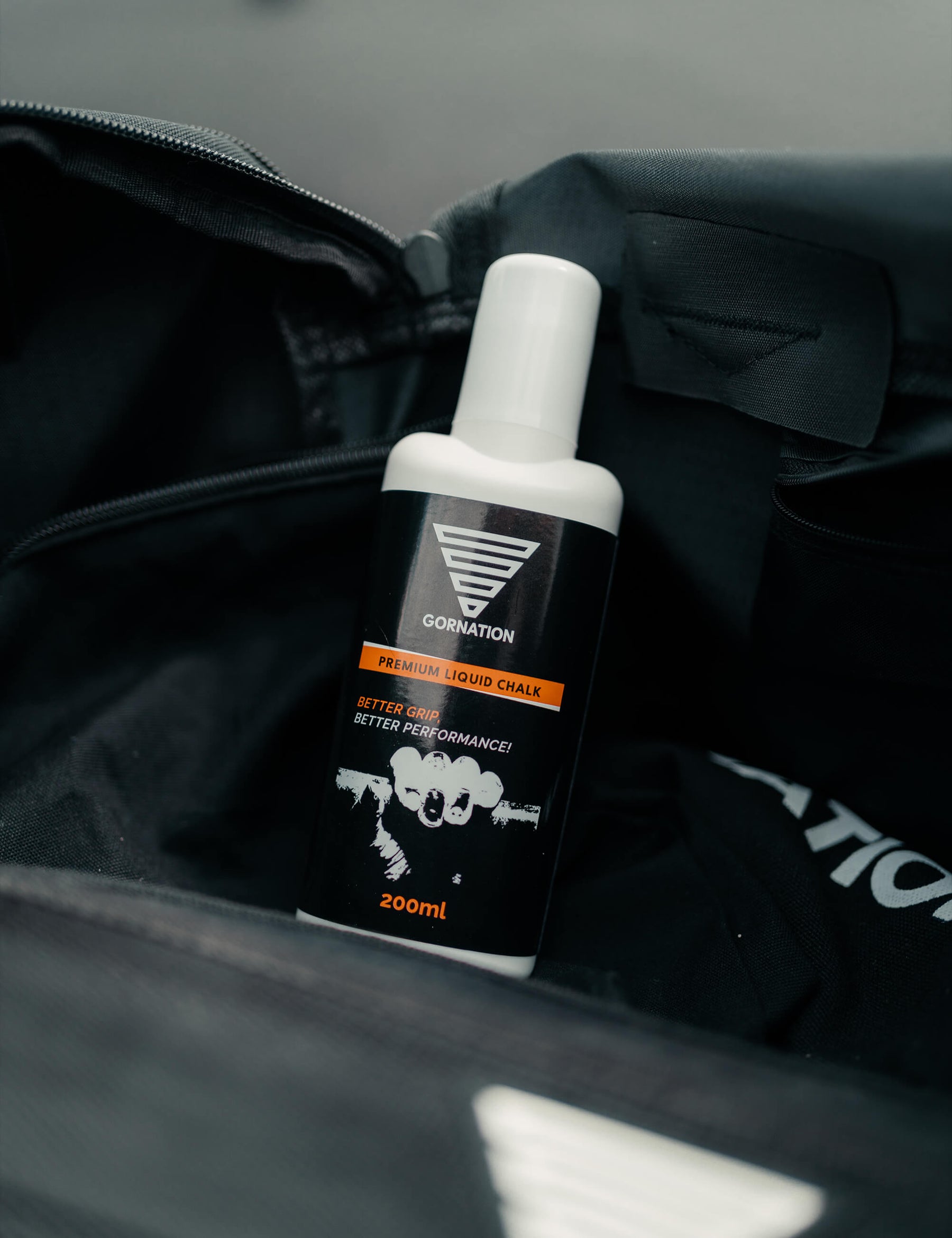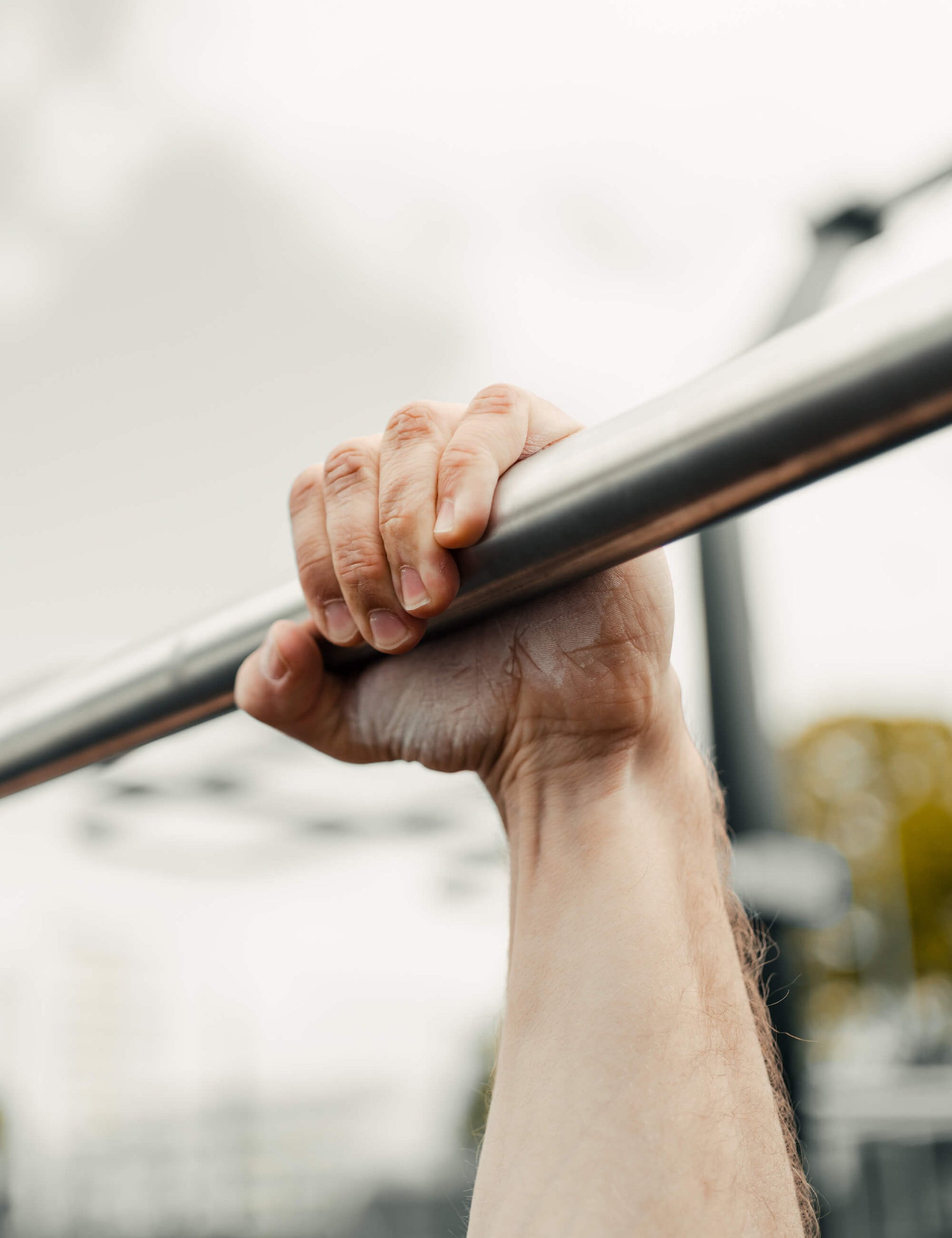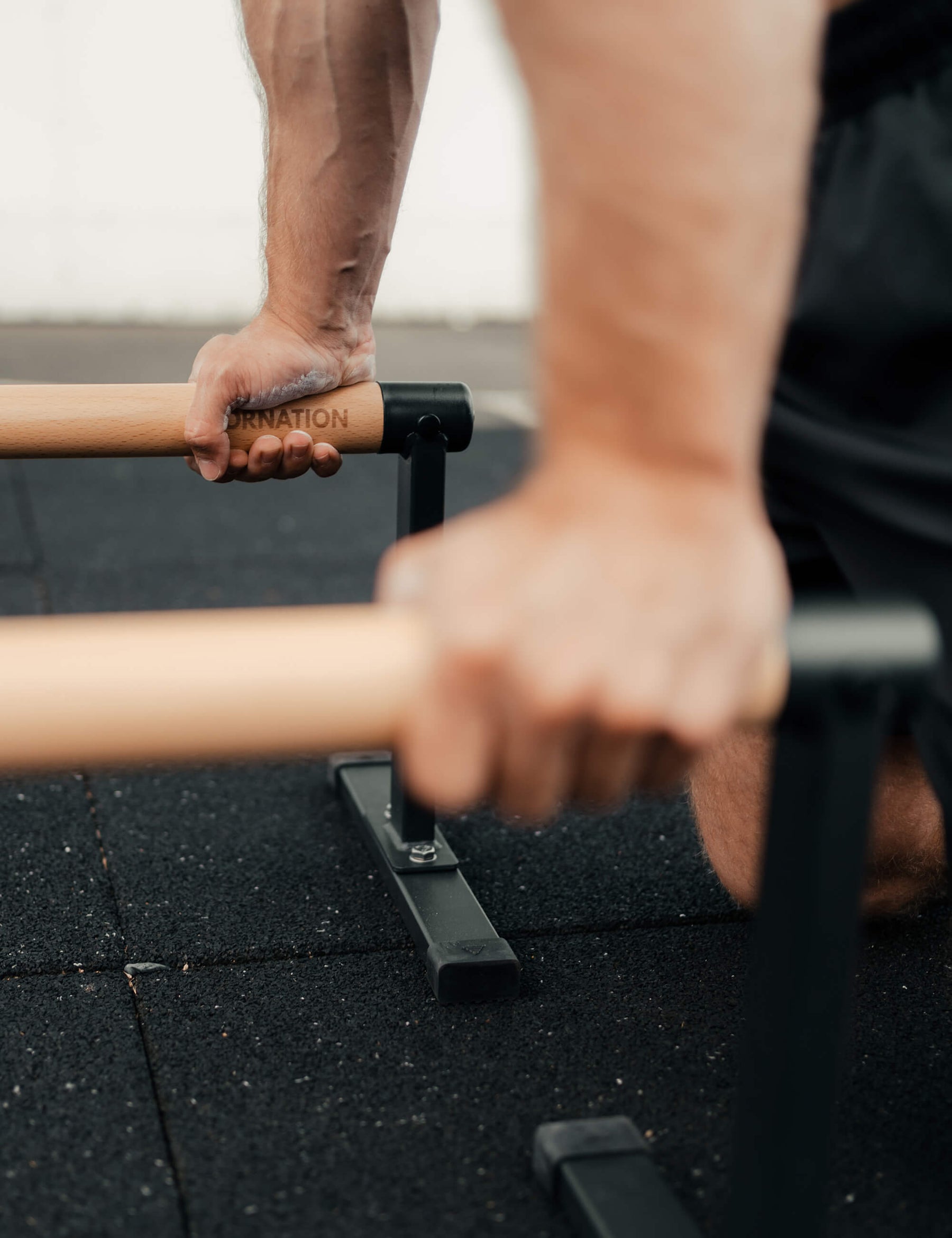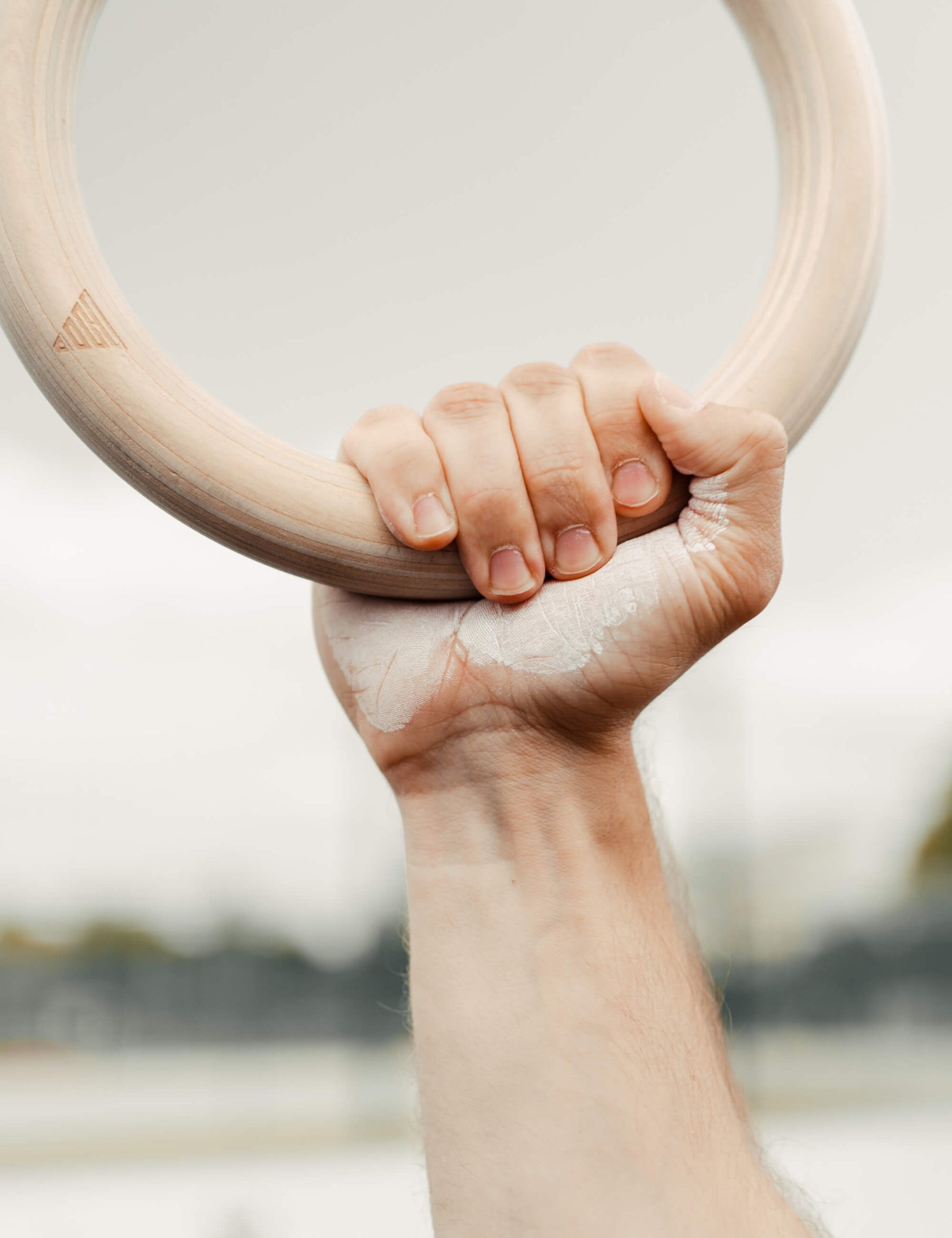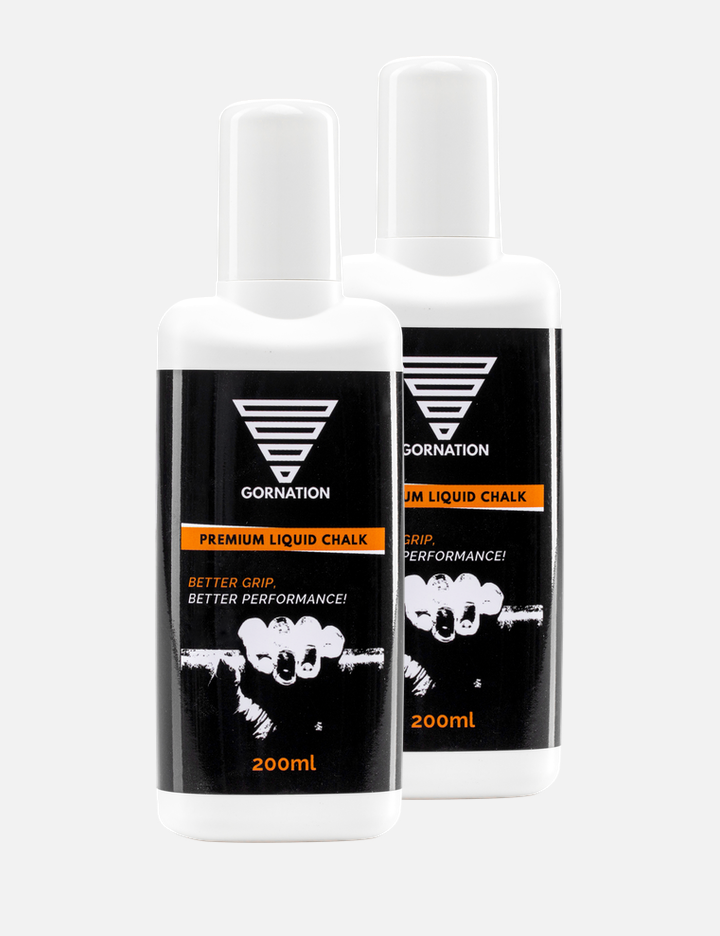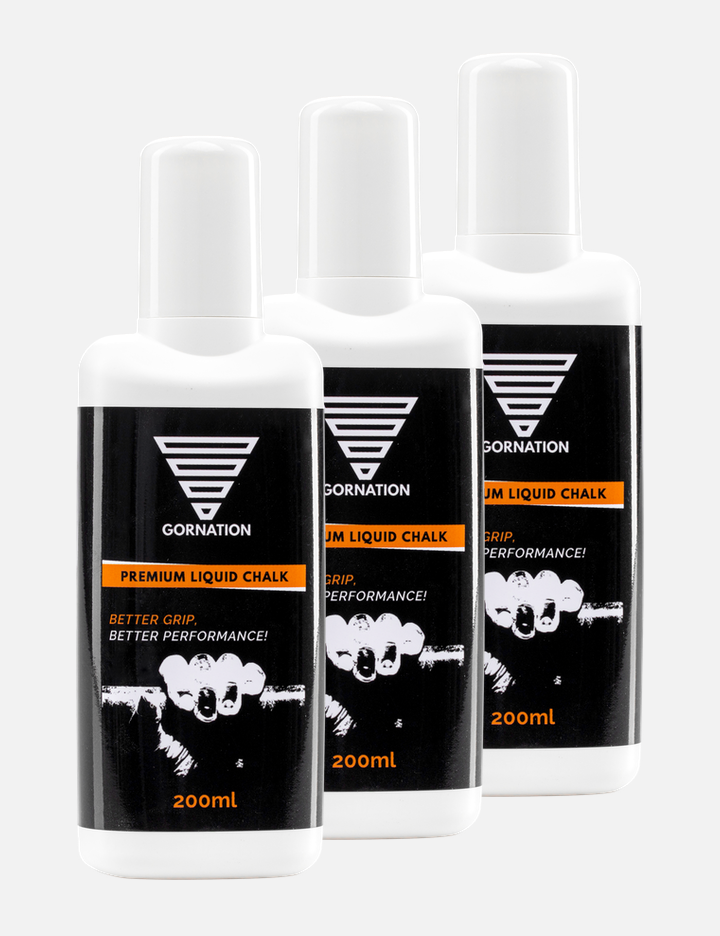 Premium Liquid Chalk
● Significantly improved grip
● More performance during workout
● Pleasant smell
● Sturdy, smart bottle

● Long lasting, ultimate grip for maximum performance in your workout
● Large 200ml bottle for Basics, Skills, Weighted & Freestyle
● Airtight cap guarantees quality right up to the final application
● Pleasant smell due to innovative formula
● Minimal dust creation & easily washed off consistency
● Content: 200ml per bottle


May cause allergic skin reactions.
● Very little chalk is needed for a strong grip
● First shake the bottle and put a small amount of the liquid chalk in your hands, spread it and let it dry for a few seconds
● After a few sets, reapply if necessary
● After use, simply wash off with water and a little soap
● Store the Liquid Chalk in a dry place, away from direct sunlight & heat
● Close lid tightly after use for maximum shelf life
● Only suitable for sports use
An optimal grip in a convenient bottle for on the go
DESIGNED FOR HIGH AMBITIONS
UPGRADE YOUR PERFORMANCE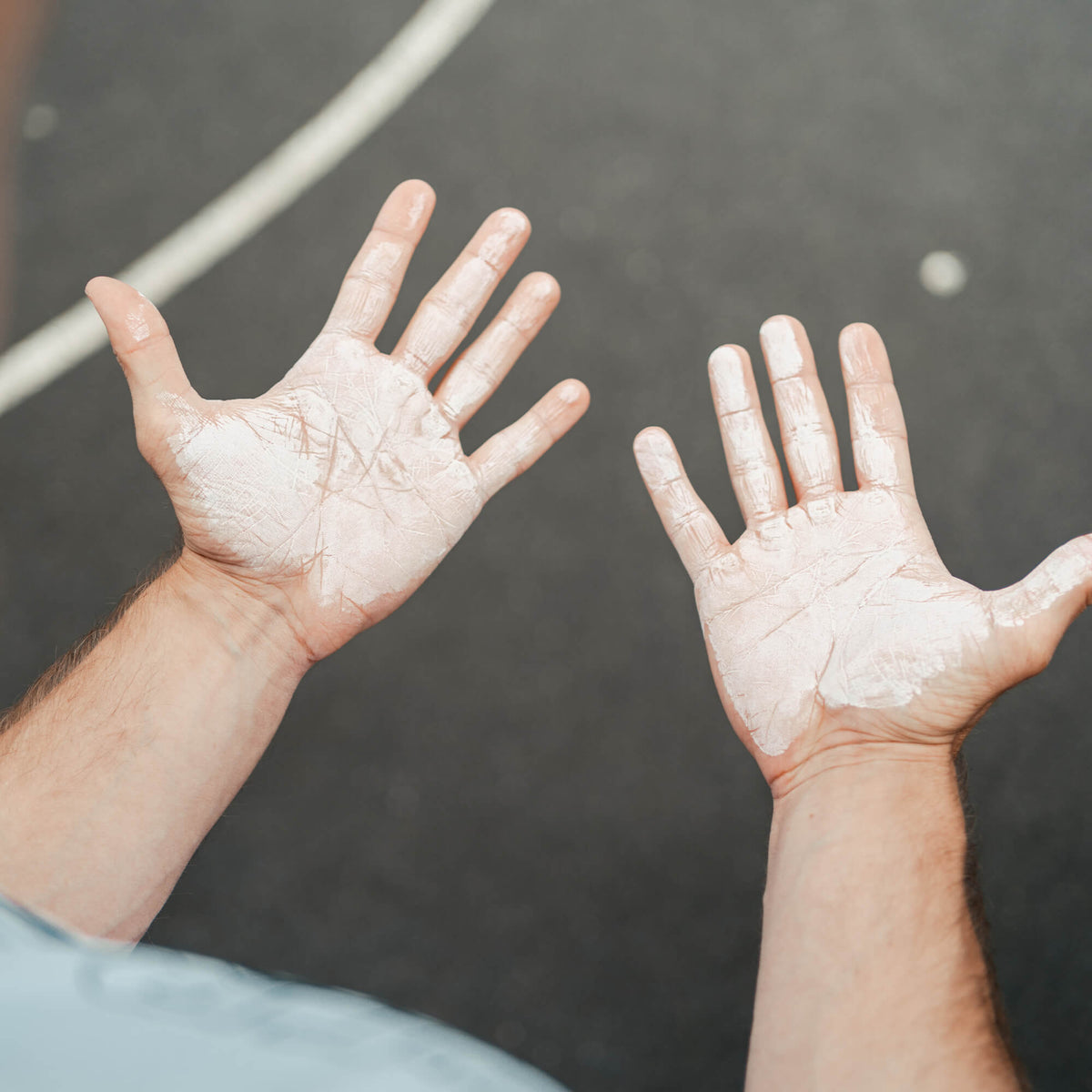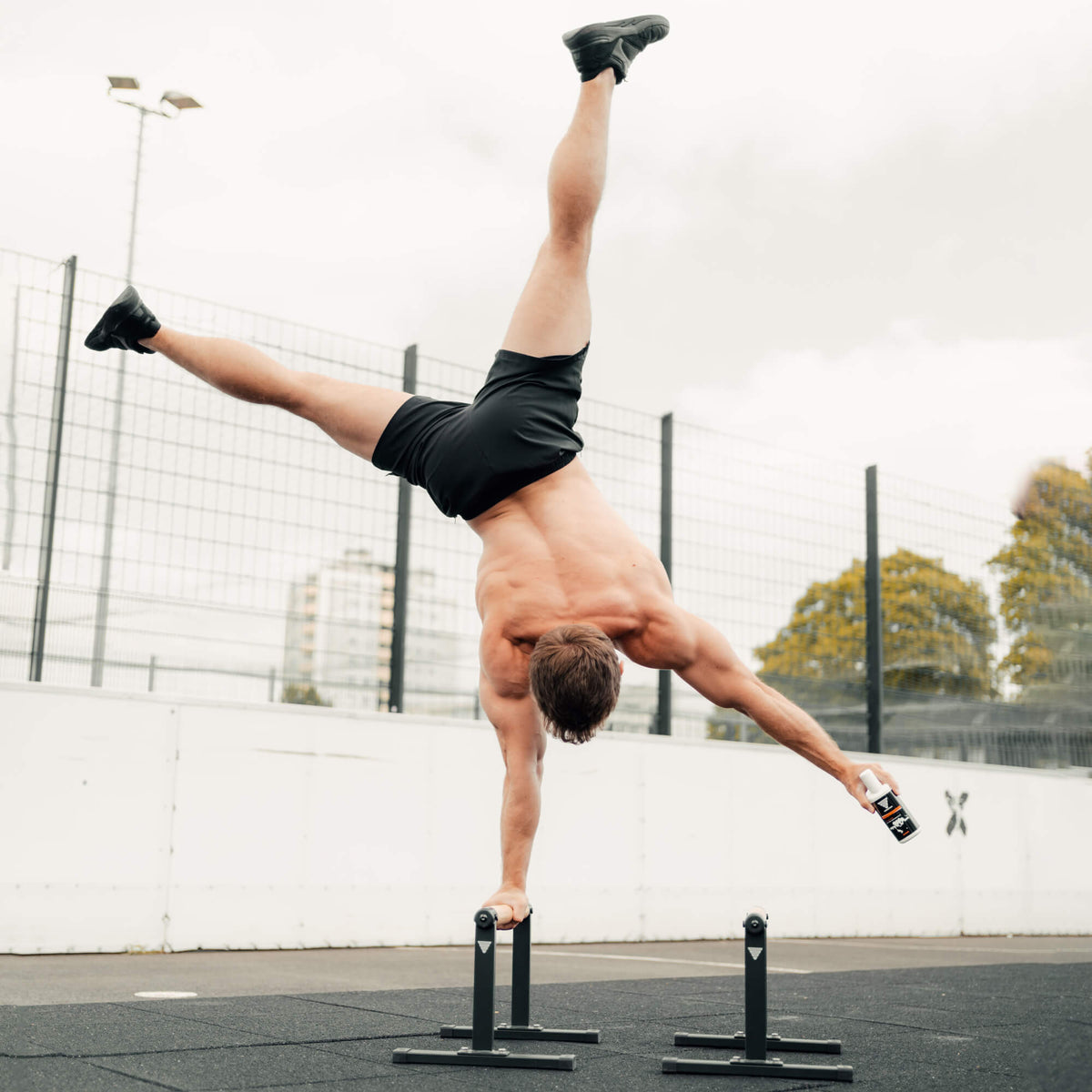 MORE GRIP = MORE PERFORMANCE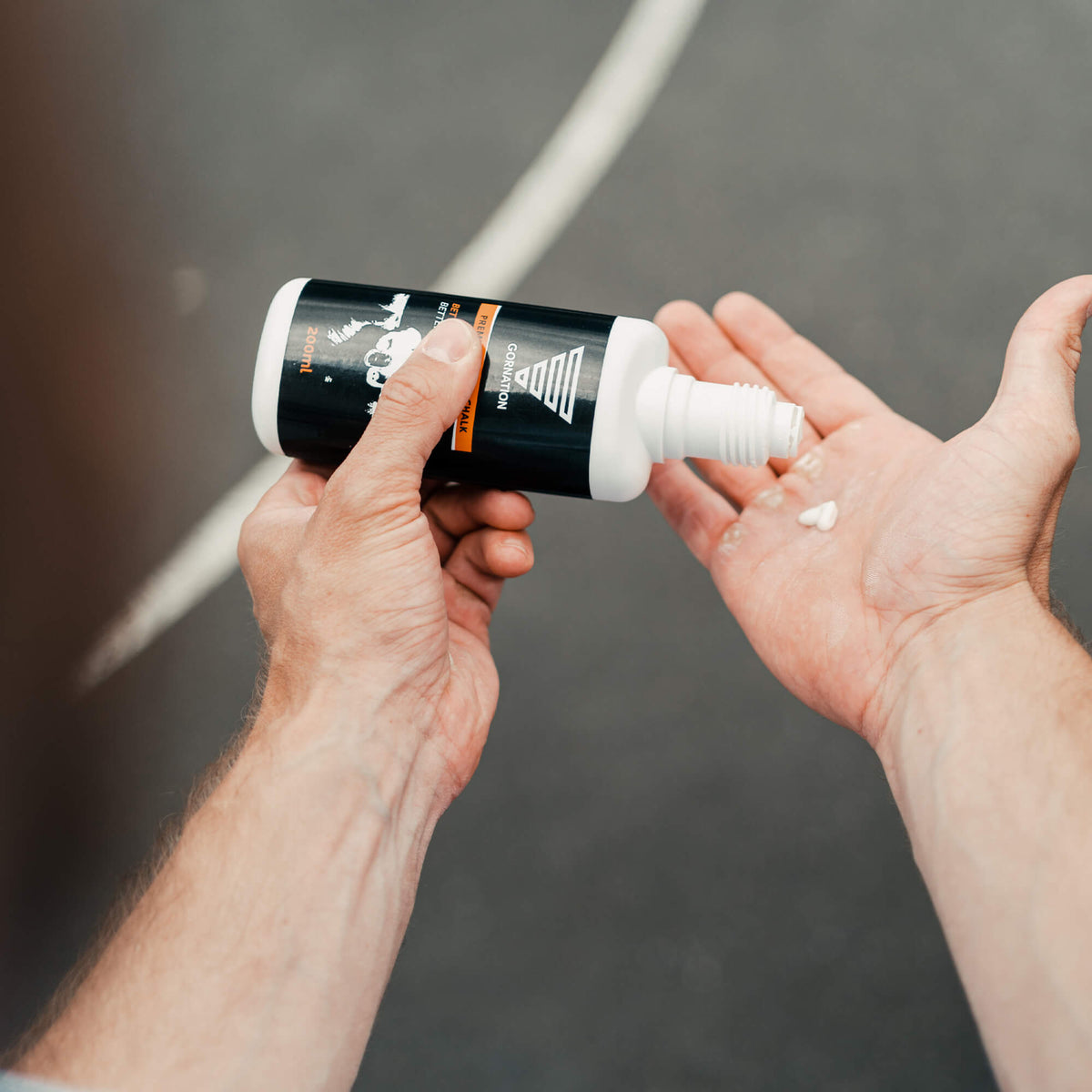 FREQUENTLY ASKED QUESTIONS
The chalk helps you against slipping on the bar & rings. So you can use your strength more efficiently, improve your performance in training and prevent sweaty hands.
A bottle of Liquid Chalk lasts on average 2-5 months for our customers, depending on the frequency of use.
In most exercises in calisthenics you benefit from a better grip. Most of our customers use Liquid Chalk for better grip in pull-ups, muscle ups, front levers, planche, handstands, back levers, freestyle and bouldering.