Helpful equipment for parallettes training - Small gadgets, big effect
As we at GORNATION always have the ambition to not just release a normal product, but still have a small upgrade, a small bonus, we thought about what could be improved at the parallettes together with experienced athletes. With this question in mind, we came up with small tools that could be added to the parallettes, in addition to obvious things like non-slip on the floor and good grip on the stand.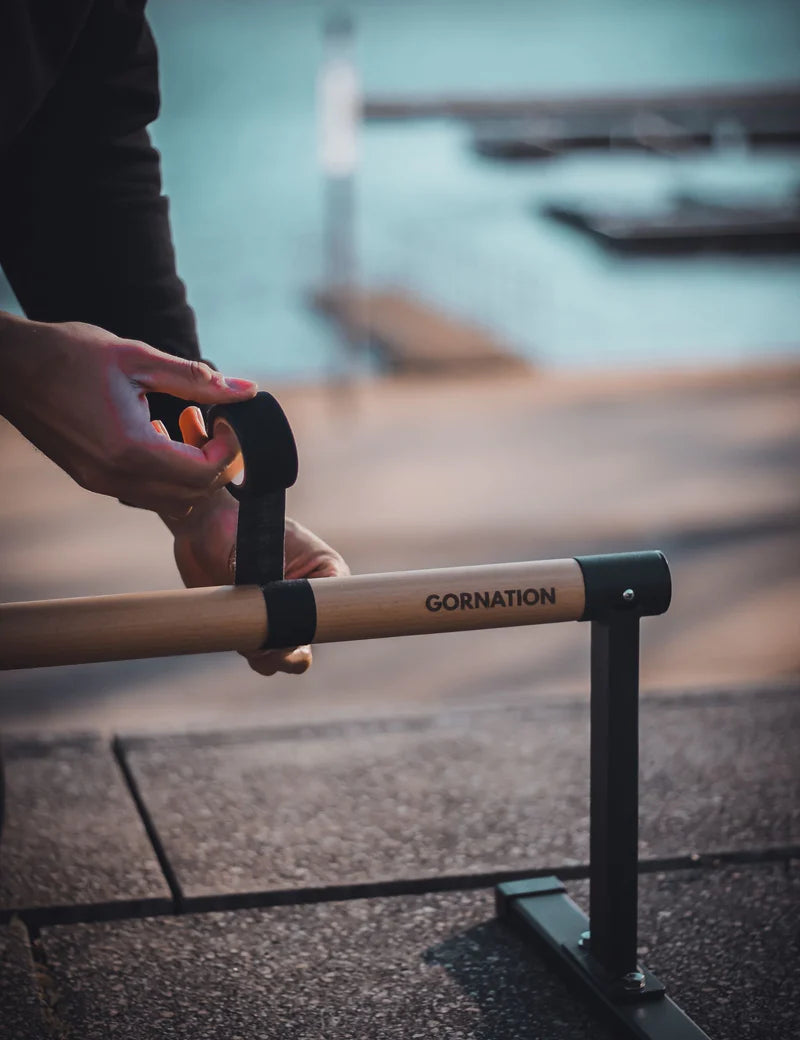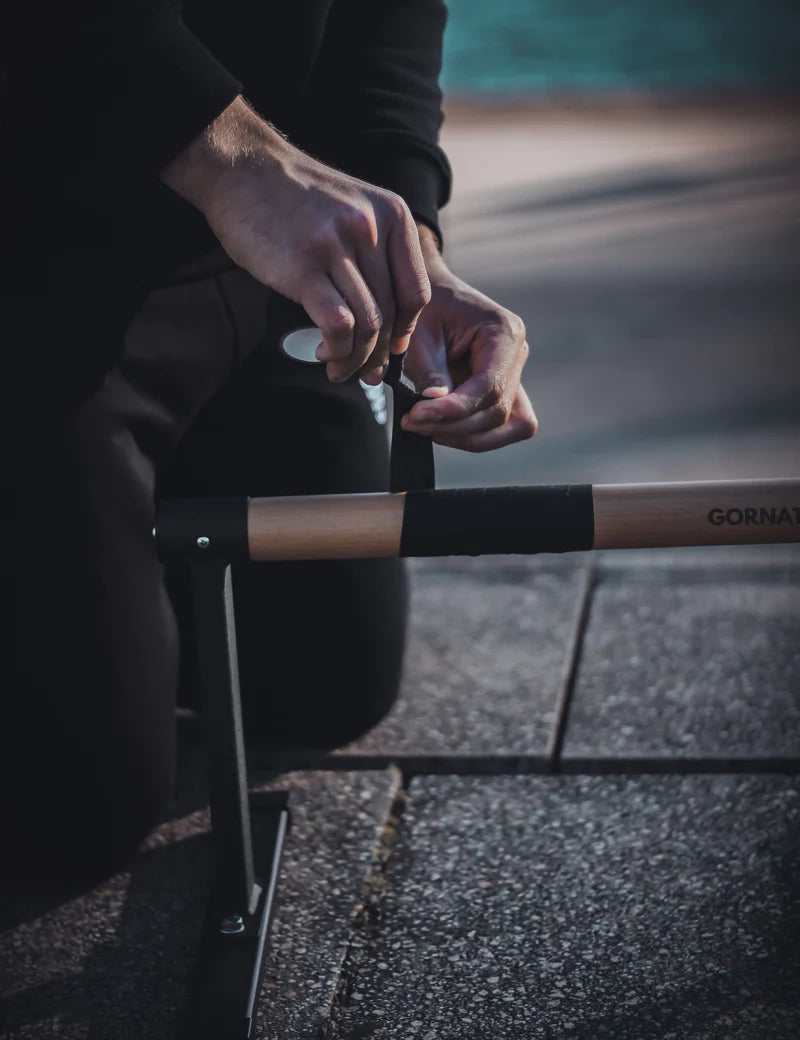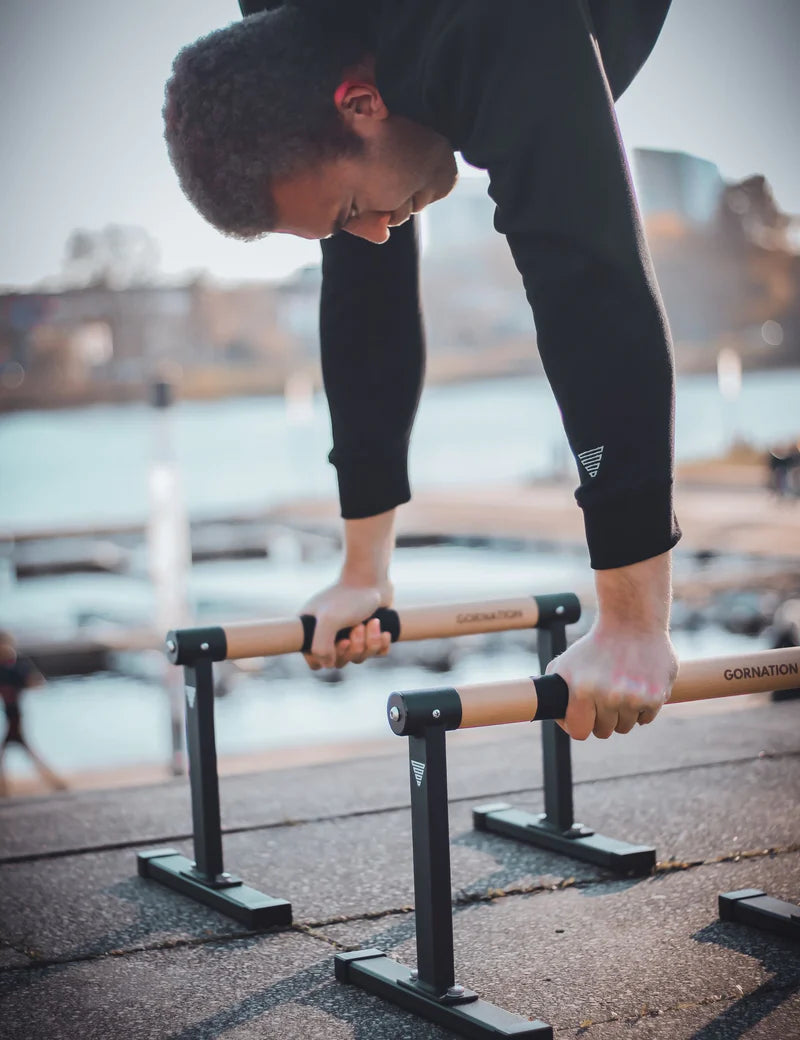 Tape - the boost for the grip
The first tool we saw in professional calisthenics athletes at their planche and handbalancing workouts was cotton tape. This has the advantage that it absorbs the sweat of the hand and therefore slipping during the workout is not so often a topic. It also makes the bar a bit thicker, depending on how often you wrap the tape around the bar. The thicker bar results in more control and is preferred by many athletes for handstand & co. The last reason (besides the fact that tape on parallel bars just looks cool and professional) is a changed feel of the bar, because you can push in the tape a little bit when you grab it firmly and feel a pleasant boost for your balance. Tape is included with all three premium parallettes from GORNATION, but can also be purchased separately to upgrade your parallettes.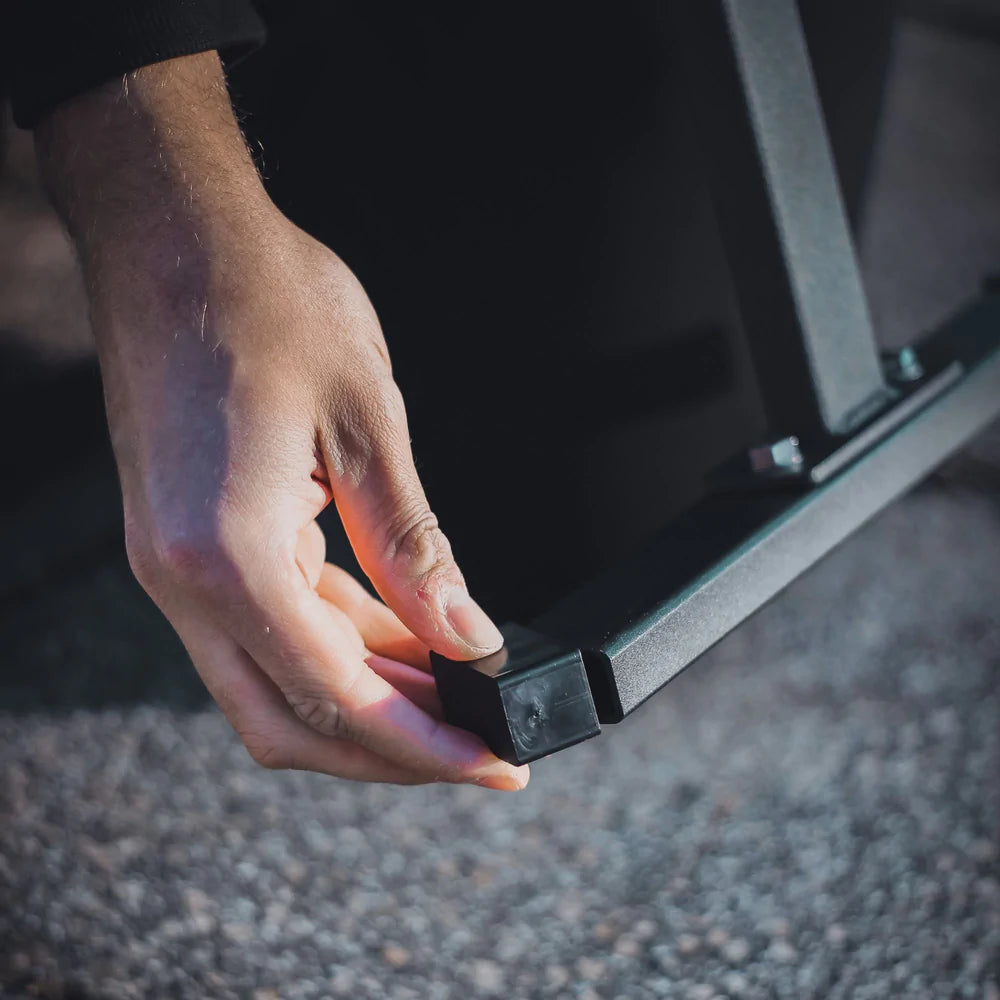 Exchangeable feet - safety first
Since we know from our own experience how annoying tilting parallettes are when you have lost a foot OR a workout has damaged a foot, we decided to add two more rubber feet to each pair of parallettes so that they can be replaced or exchanged if necessary. This way you always have secure footing and slip resistance during your calisthenics workouts with handstand, planche & co. Whether ACTIVE, PRO or MAX parallettes, each pair of GORNATION Premium Parallettes comes with two replacement feet.