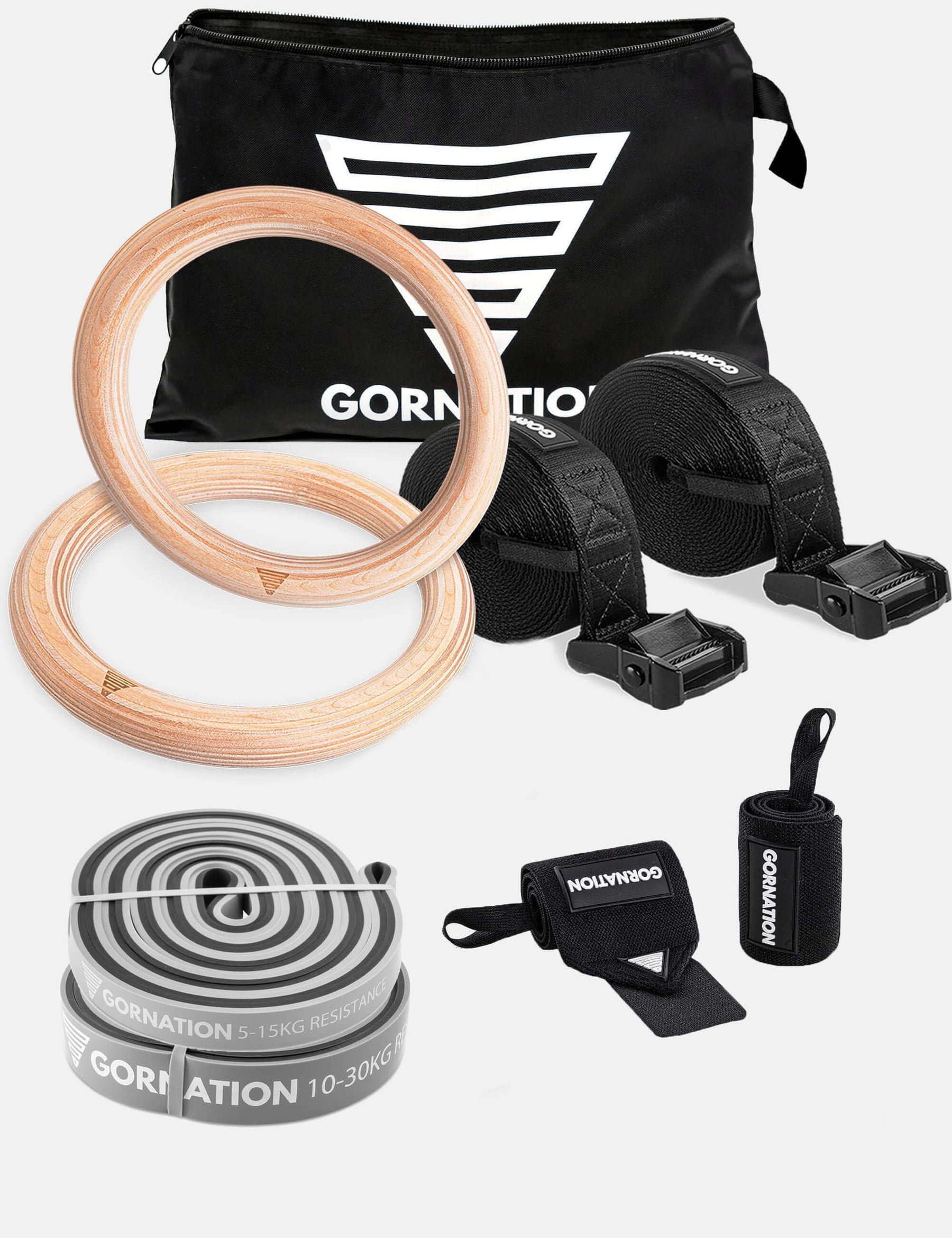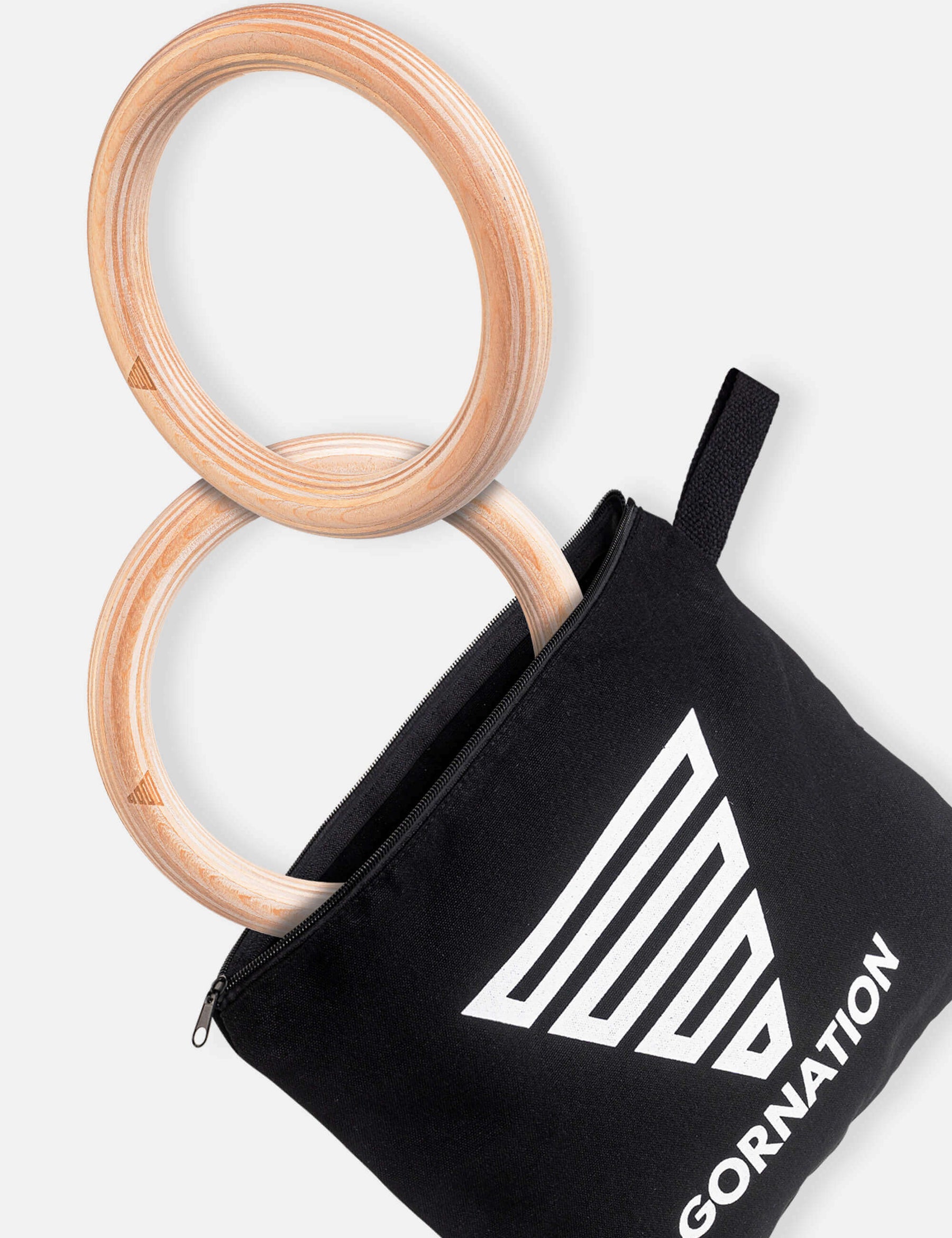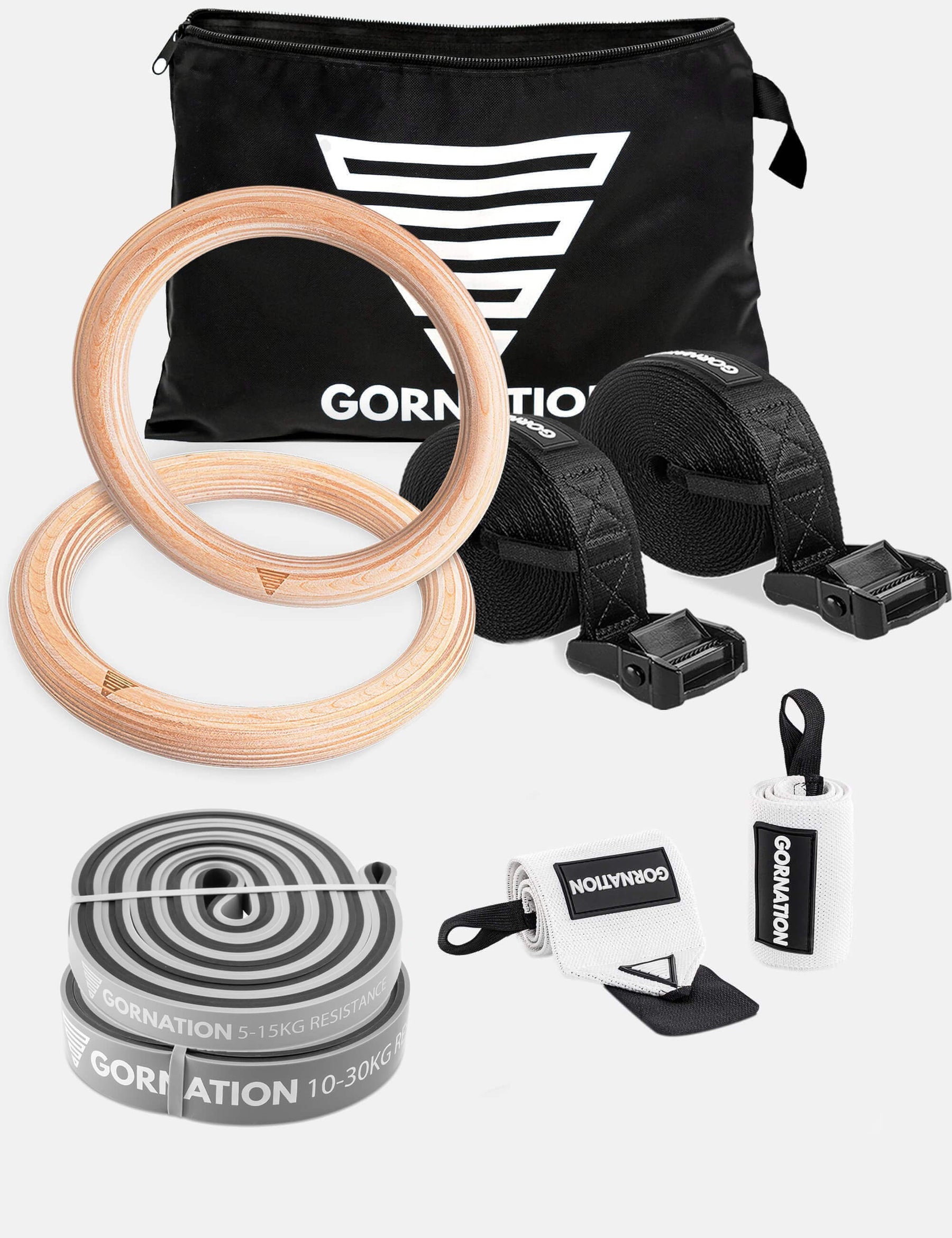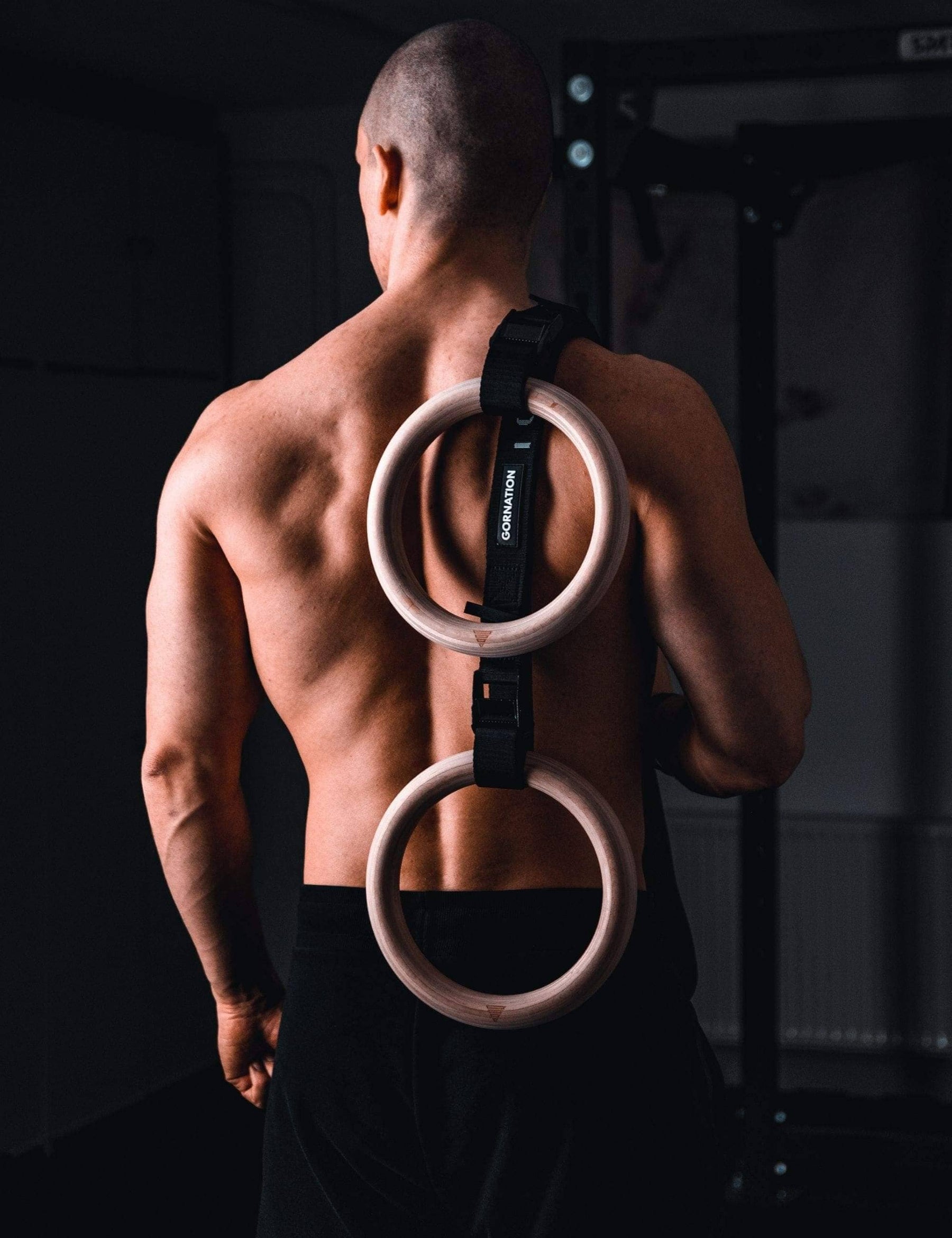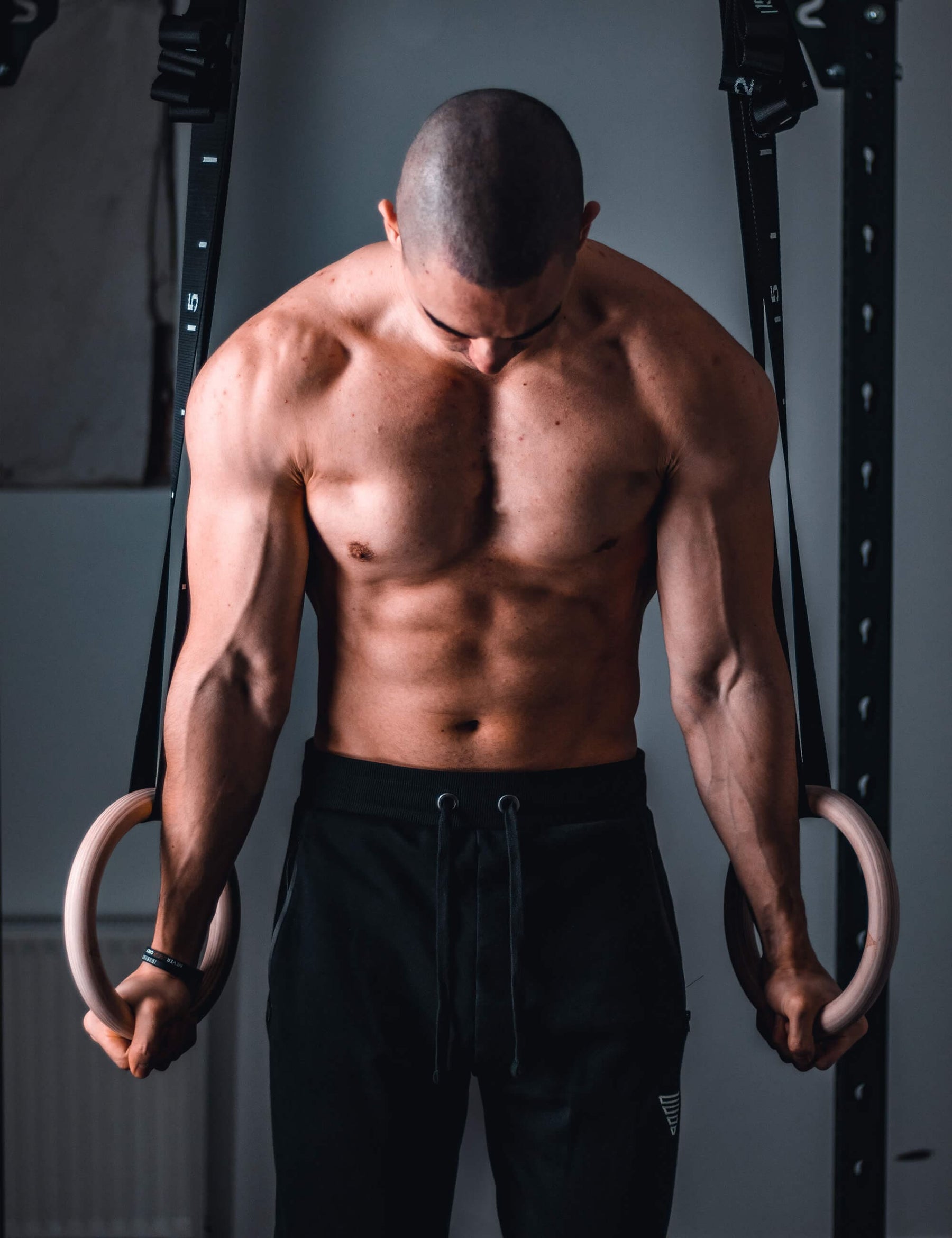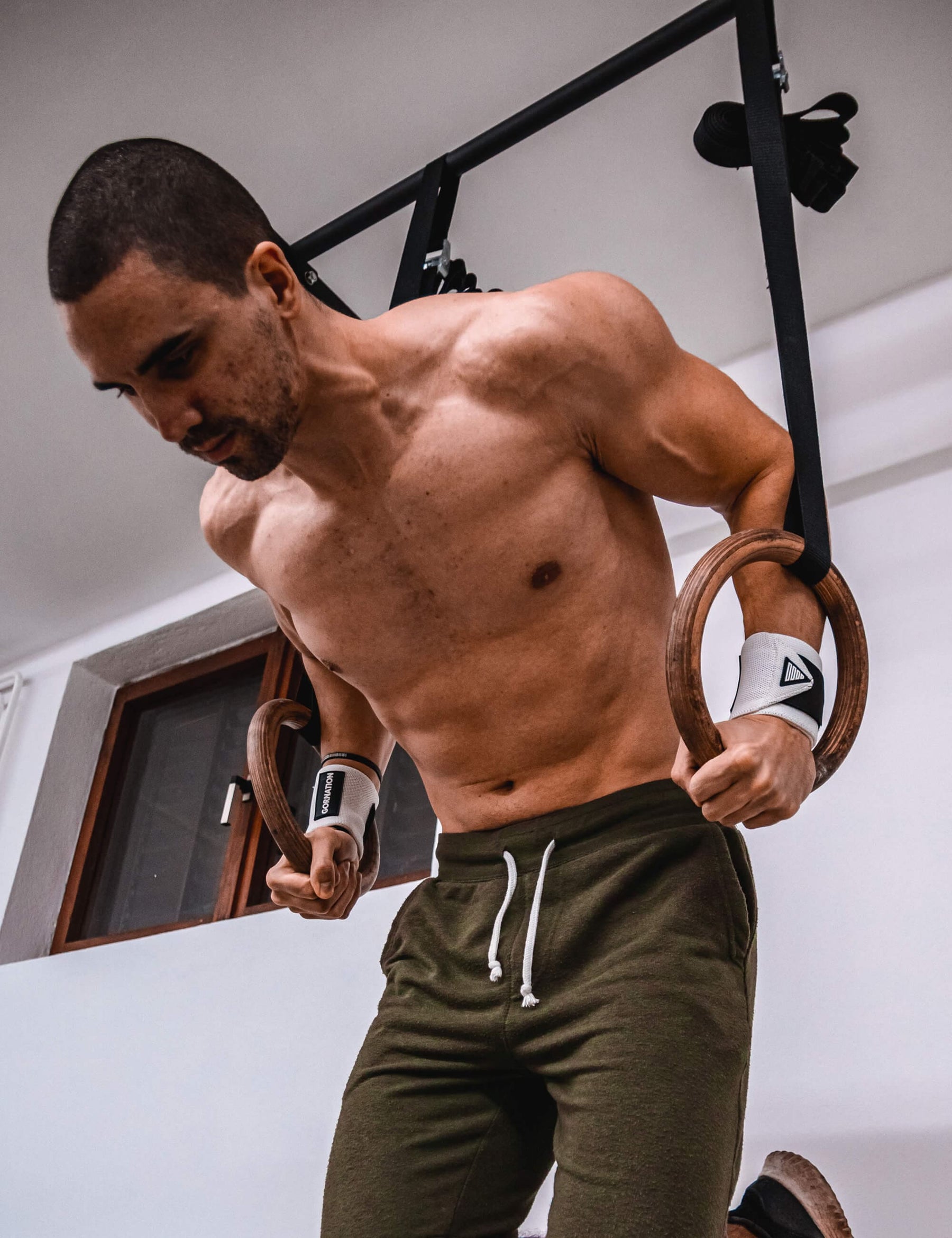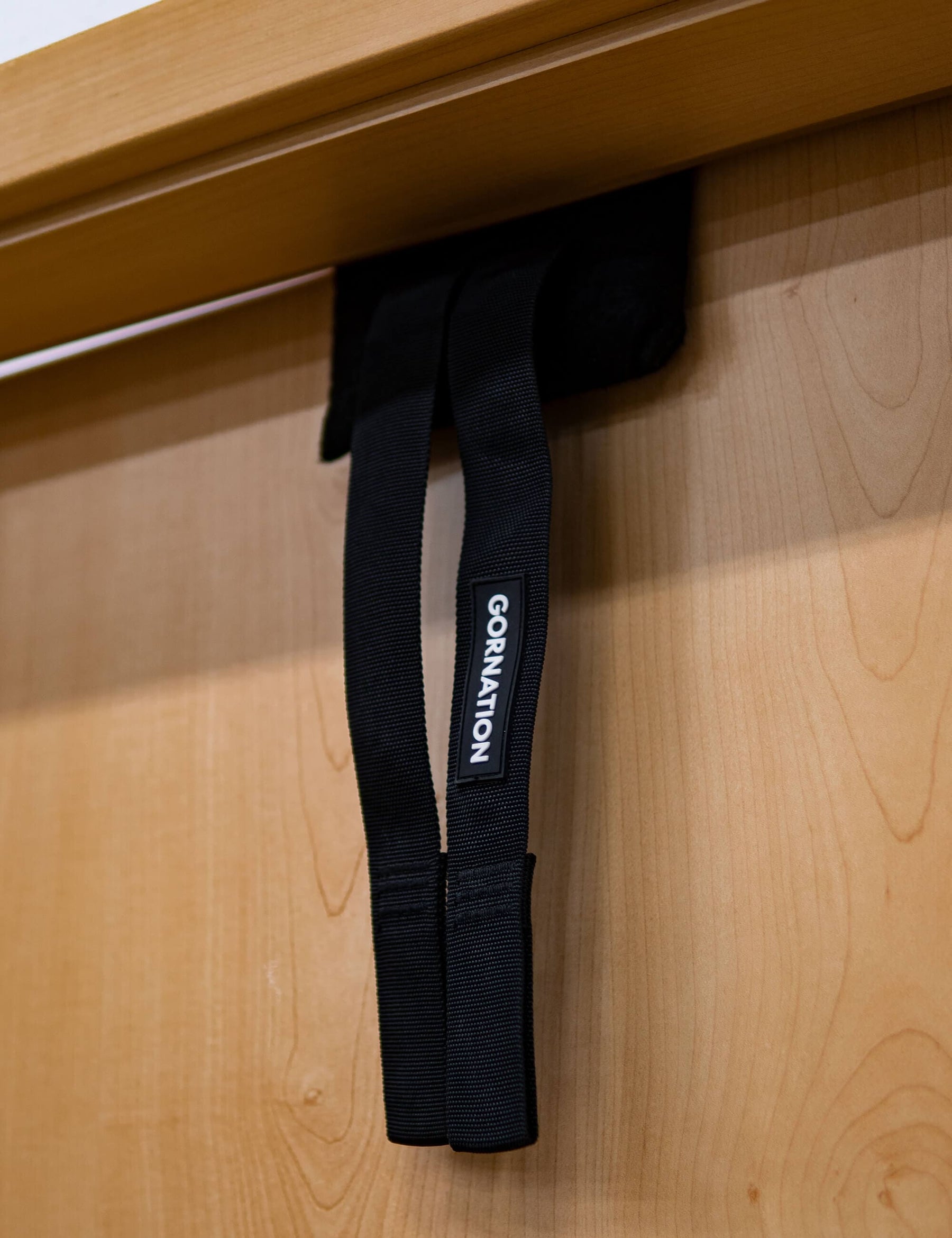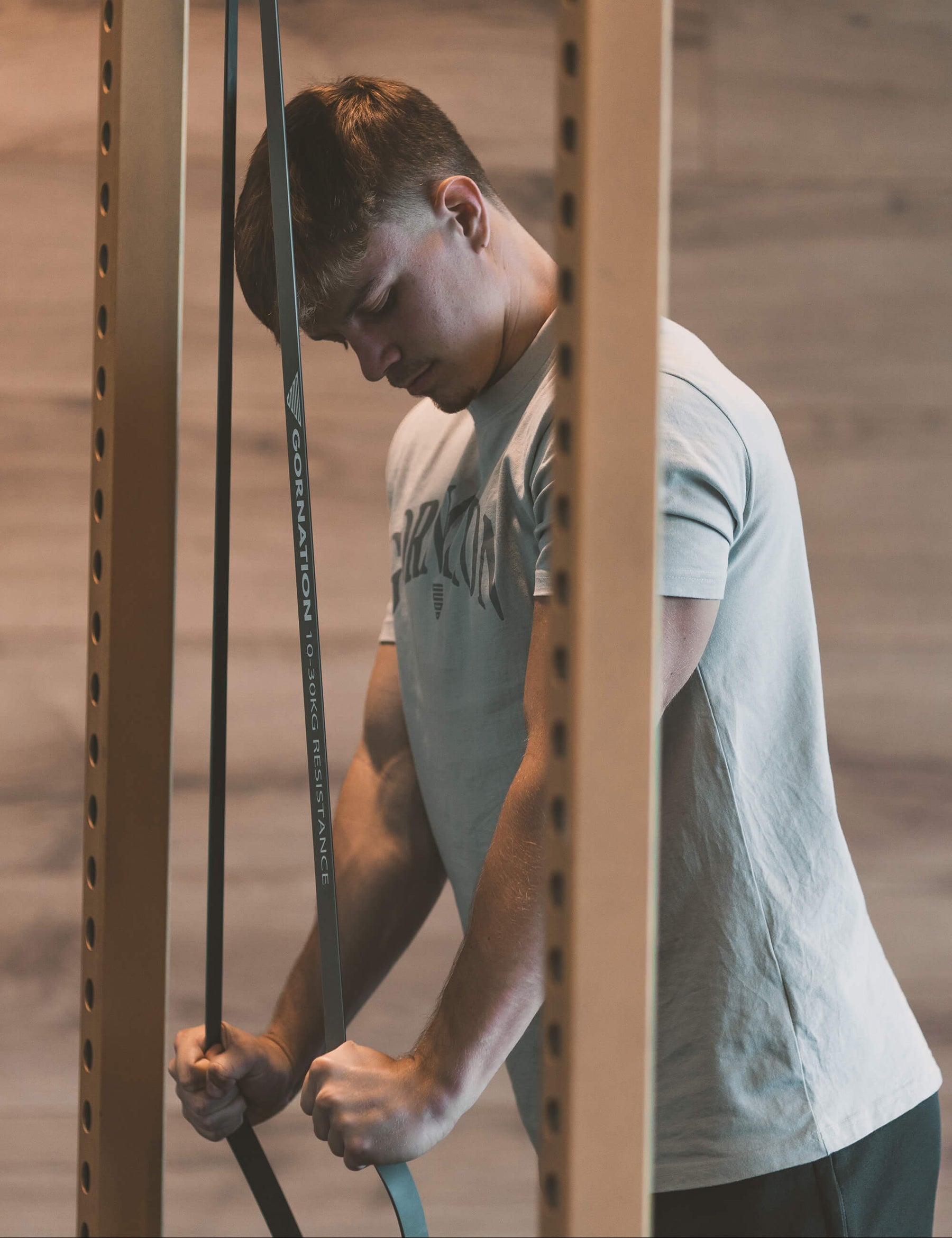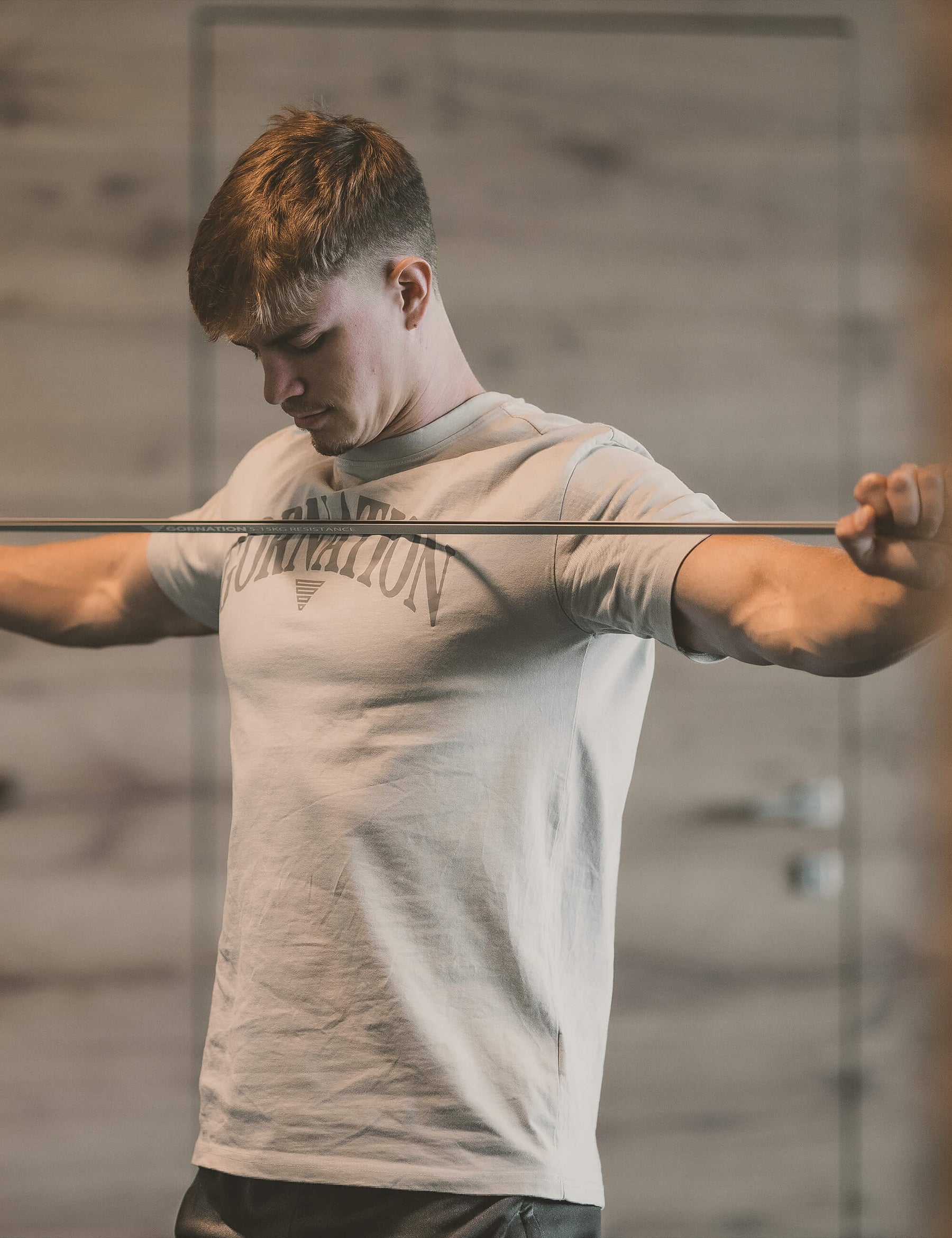 Home Workout Set Progress
● Attractive money-saving set with selected equipment
● Everything for a successful home workout
● Rings, Resistance Bands & Wrist Wraps
● Bundle of the most popular equipment for effective home workouts
● Countless exercises with gymnastics rings & resistance bands for strength building & mobility
● Olympic-size gymnastics rings & straps with length markings for accurate workouts
● Stable wrists during your workouts thanks to the Power Wrist Wraps
Workout Rings
● Ring thickness: 28mm
● Birch wood
● Straps: 4.5m long, 3.8cm wide
● Maximum load per side with strap & ring 300kg

Power Wrist Wraps
● Material: 80% polyester, 20% cotton
● Length: 45cm
● Width: 8cm

Resistance Bands
● Light: 208 x 1.3 x 0.45cm, resistance 5-15kg
● Medium: 208 x 2.2 x 0.45cm, resistance 10-30kg
● Material: 100% natural latex
● The rings can be cleaned with a damp cloth without chemical detergents as they may cause damage
● Store in dry place & dry with a dry cloth when in contact with moisture
● Suitable for outdoor & indoor
● Workout Rings (1 pair)
● Straps for hanging (1 pair)
● Resistance Band Light
● Resistance Band Medium
● Power Wrist Wraps (1 pair)
● Carry pouch for transportation
● Instruction manual with content for your workout
With this set nothing can stand in the way of progress in your own home
DESIGNED FOR HIGH AMBITIONS
UPGRADE YOUR PERFORMANCE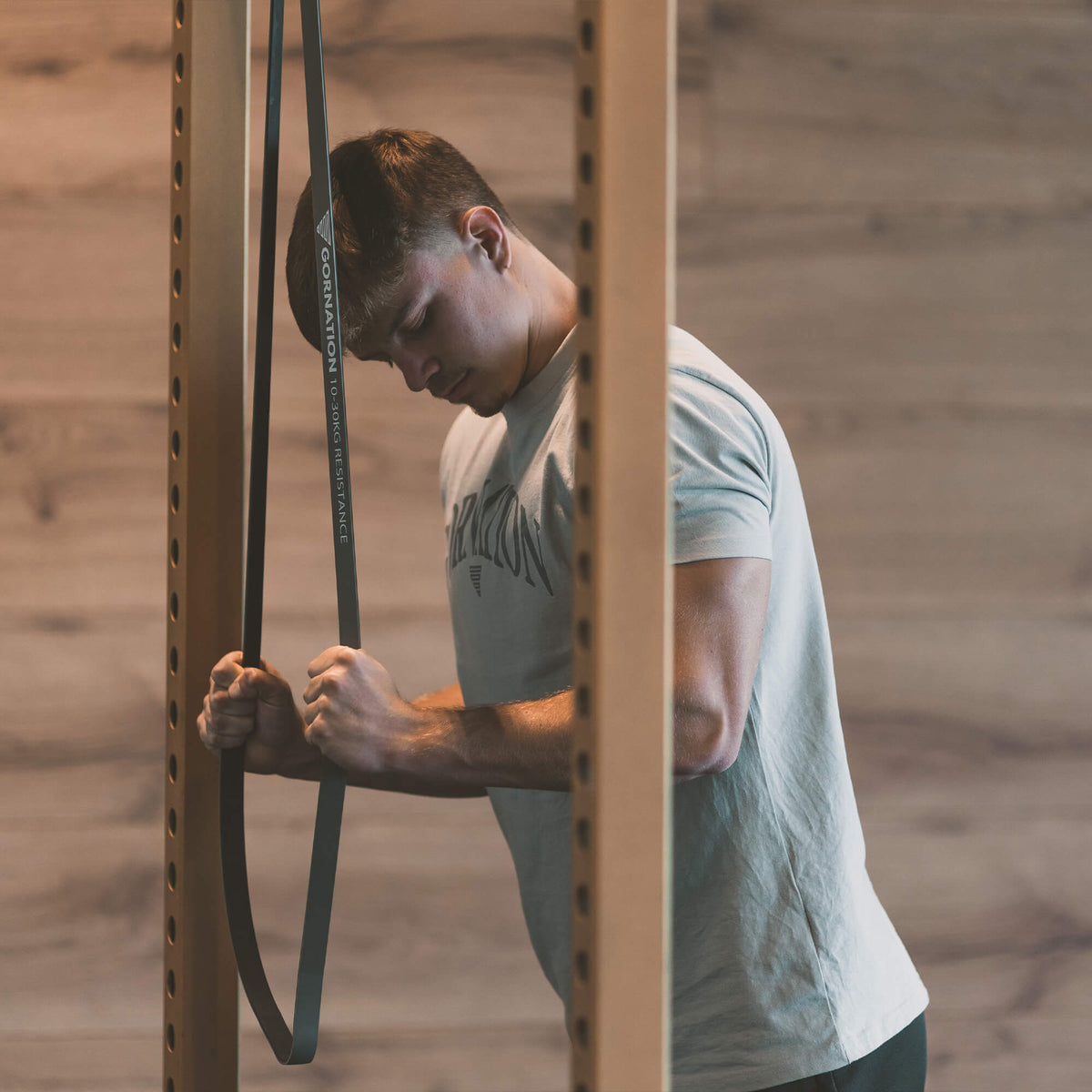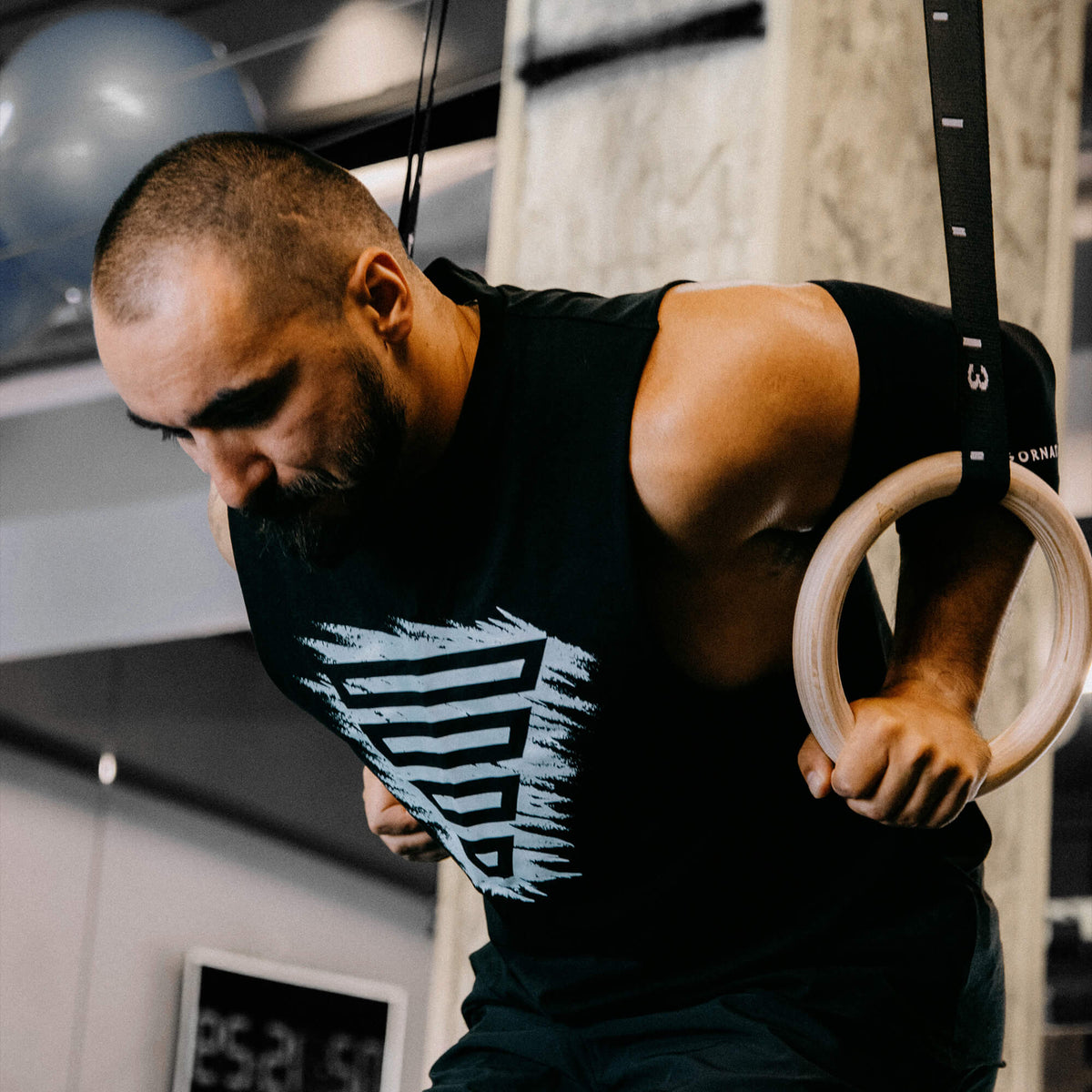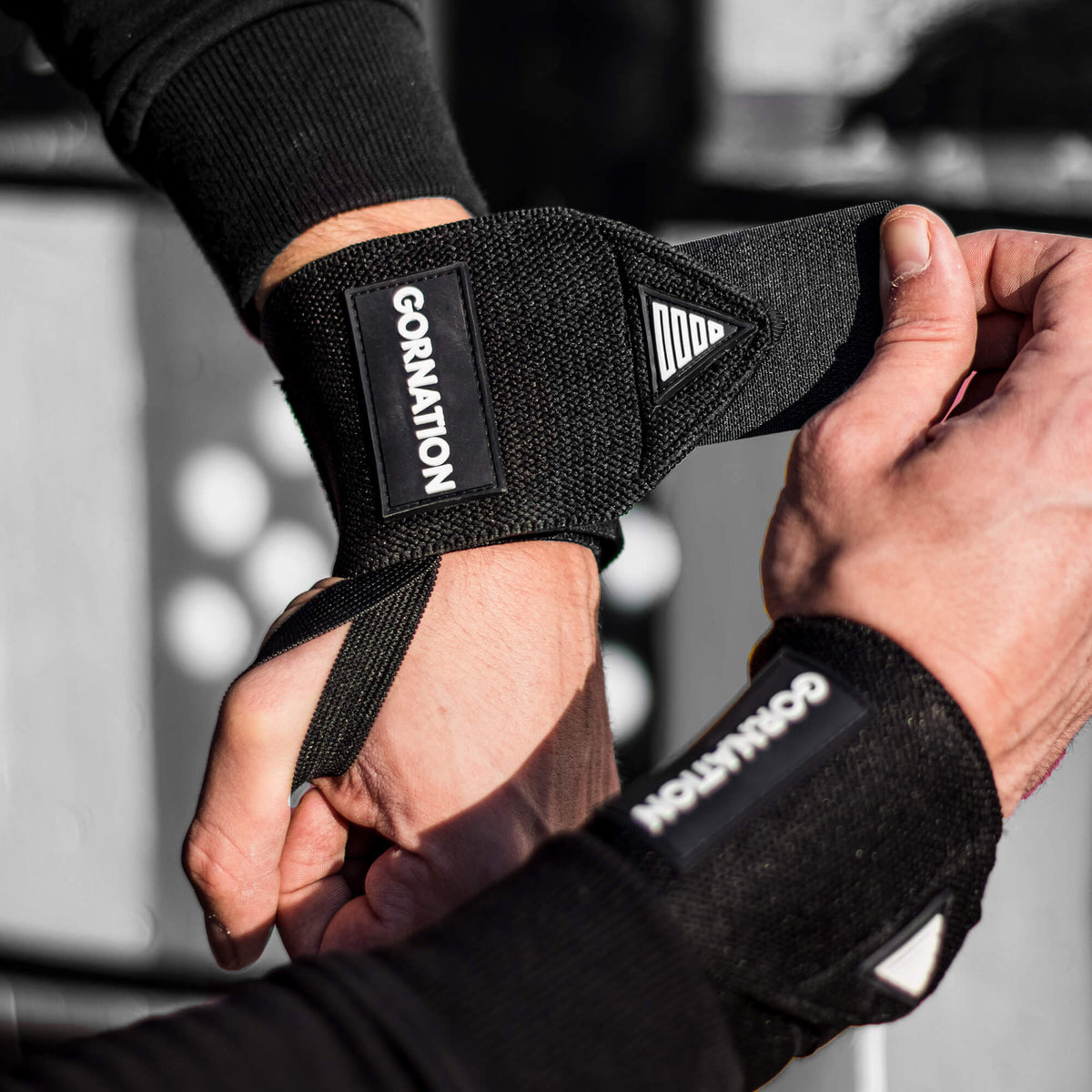 FREQUENTLY ASKED QUESTIONS
You will receive the following products with the purchase of this set: A pair of wooden gymnastic rings with two straps for hanging, a light Resistance Band with 5-15kg resistance, a medium Resistance Band with 10-30kg resistance, two Wrist Wraps and a high-quality zippered pouch for all the equipment.
Training in rings requires not only strength but also stability & balance. This mix in training creates an increase in effective strength that can be used in other areas such as on the bar, on parallettes or on the floor. In addition, rings are extremely versatile, relatively inexpensive and easy to transport.
Yes, the rings are suitable for outdoor use and outdoor workouts are no problem. The wood is not weather resistant, and should be stored in a dry place and wiped off after contact with moisture.
The rings can be hung flexibly outdoors & indoors with the two 4.5m straps included. Before you hang the rings, carefully check the load capacity of the hanging point. For hanging outdoors, e.g. soccer goals, playgrounds or calisthenics parks are suitable.
Wooden rings have a much better grip & allow more control in training. Wood has the property of absorbing moisture, thus providing a good grip even with sweaty hands. For this reason, wooden rings are the first choice for many athletes.
Gymnastics rings are perhaps the calisthenics equipment with the greatest variety of exercises, allowing for training at all levels of difficulty for the entire body. Starting with complex exercises for many muscle groups like push-ups, pull-ups, dips, L-sits, lunges, planche or handstands to isolated exercises for smaller & less muscle groups like biceps curls, hamstring curls or triceps dips.
The exercises that can be done with the bands go beyond the hundred. The most popular uses are pull-ups, push-ups, front levers, muscle ups, planches, warm-ups, mobility exercises and dips. To discover the full possibilities for training with your bands, we have a YouTube video with "26 Exercises with Resistance Bands" for you and a corresponding blog article. In general, you can use the bands for stretching and warming up, to make your exercises easier or more difficult in your workout.
No problem! You can return it within 30 days after receiving the shipment without needing to provide a reason. Just familiarize yourself with our return conditions in our returns portal