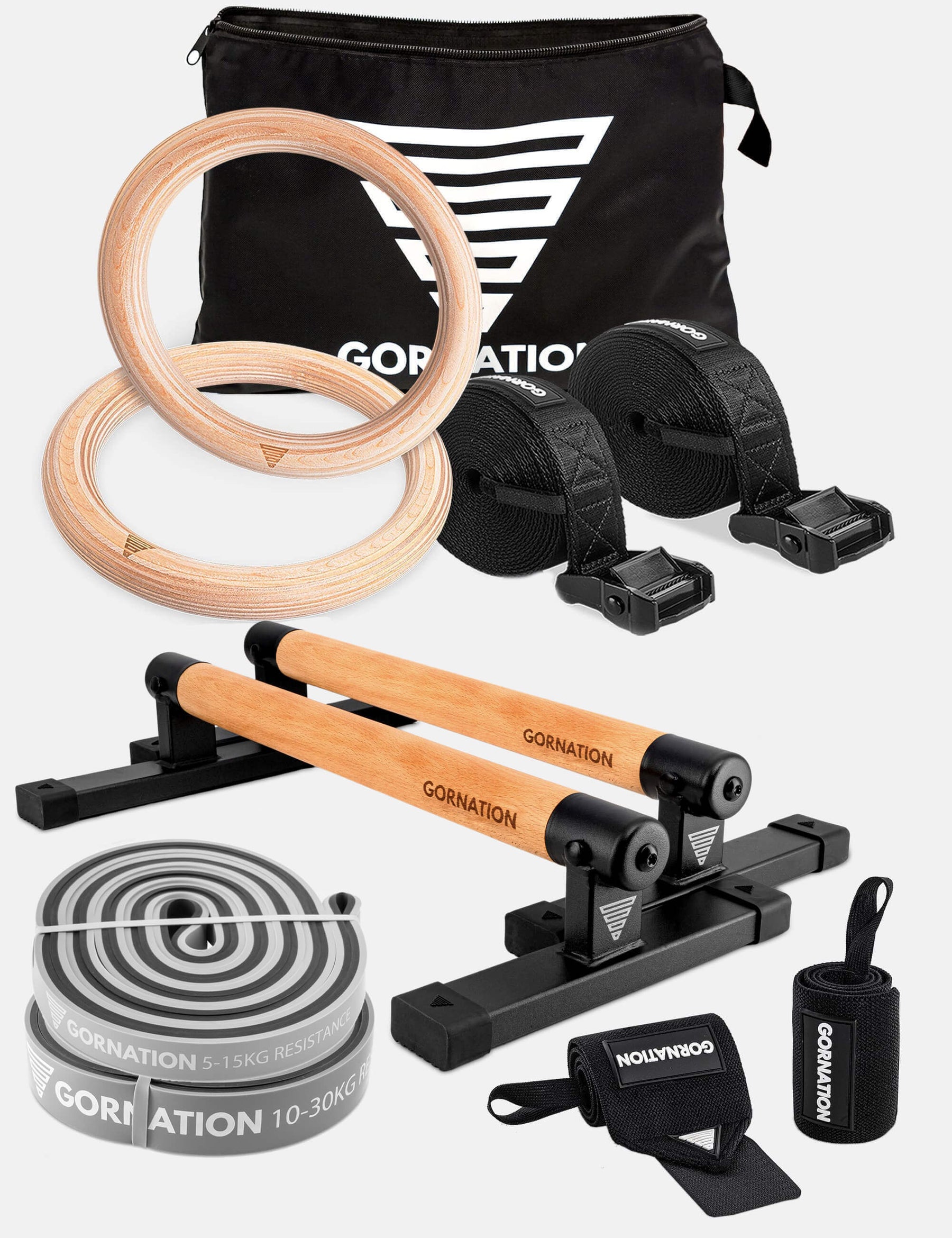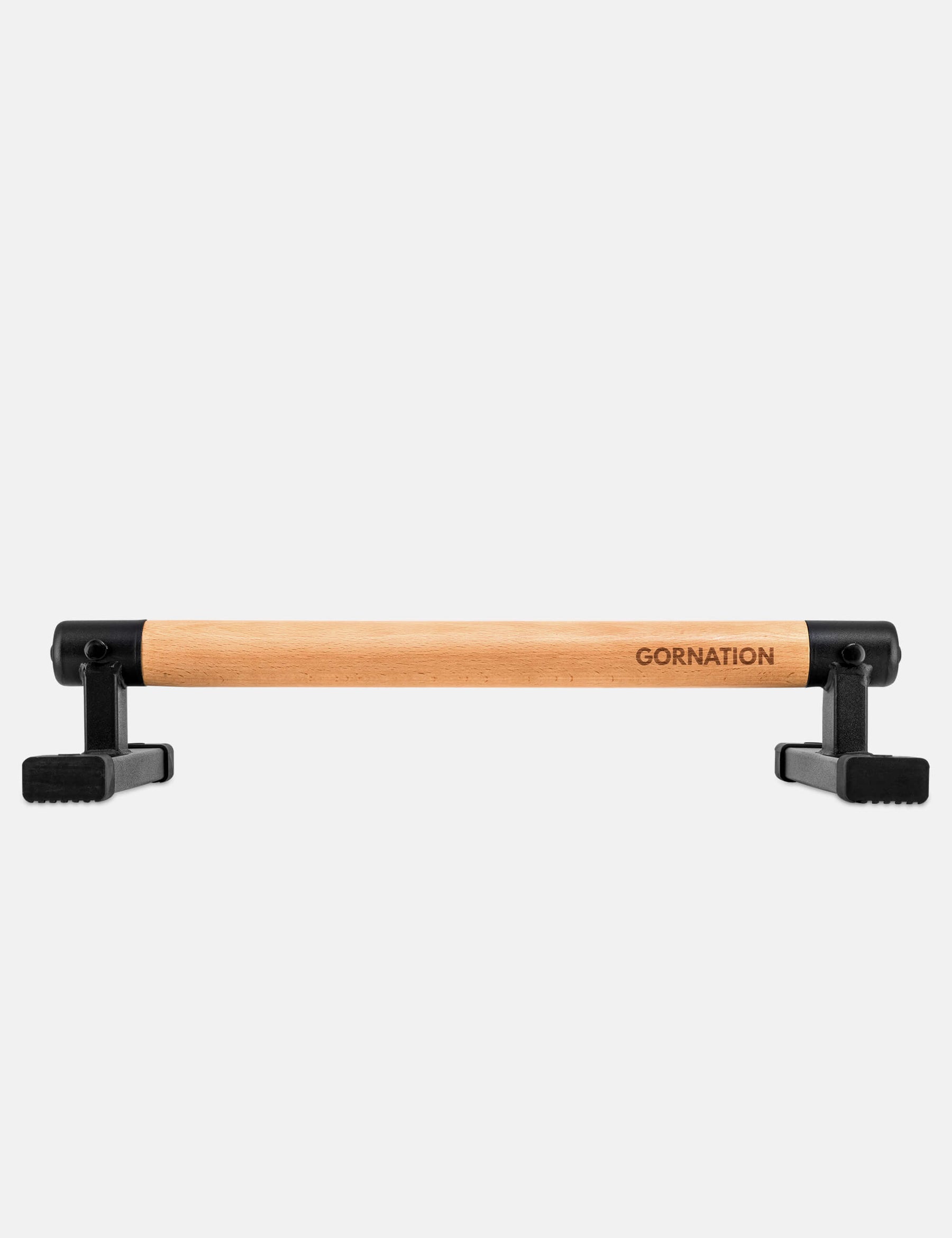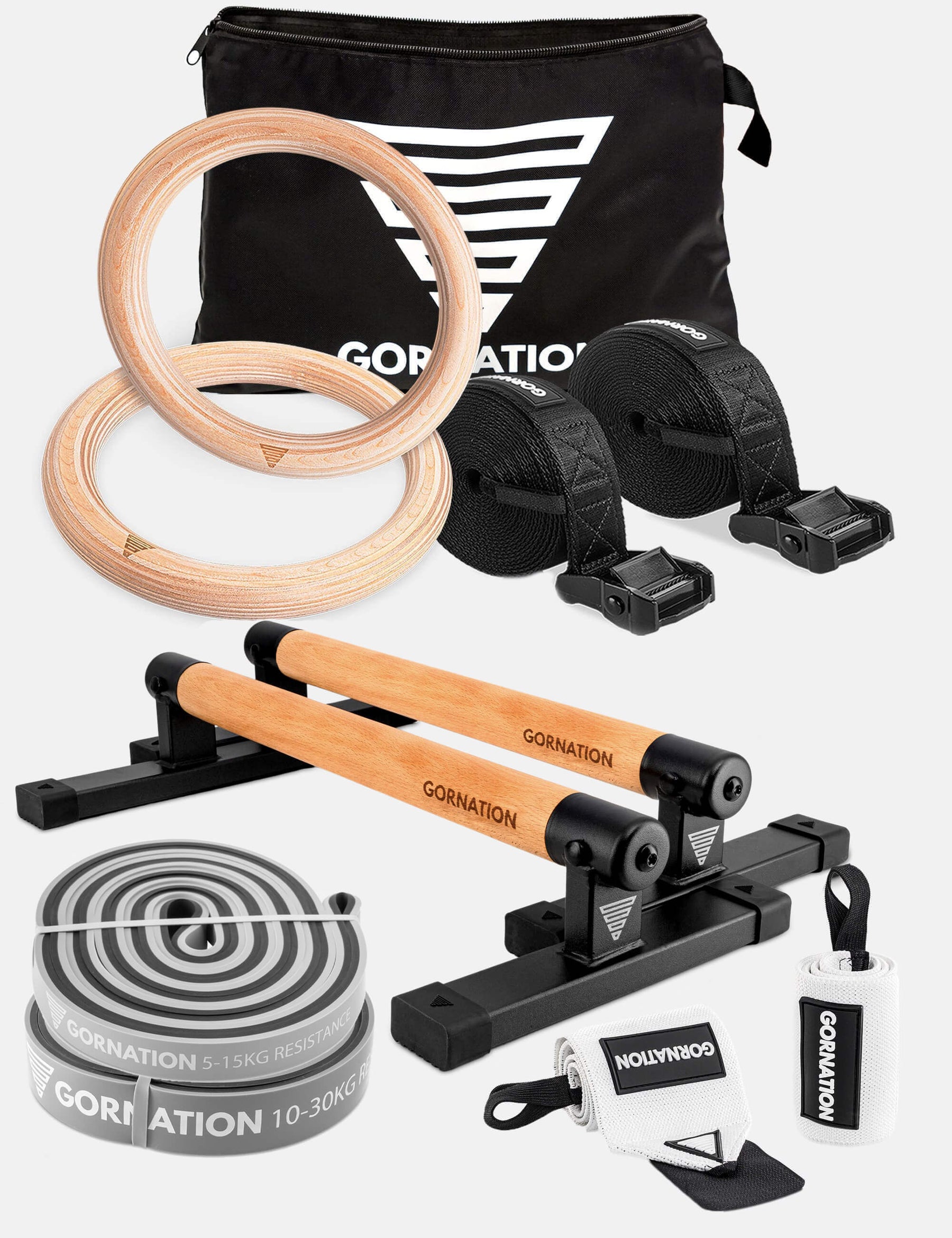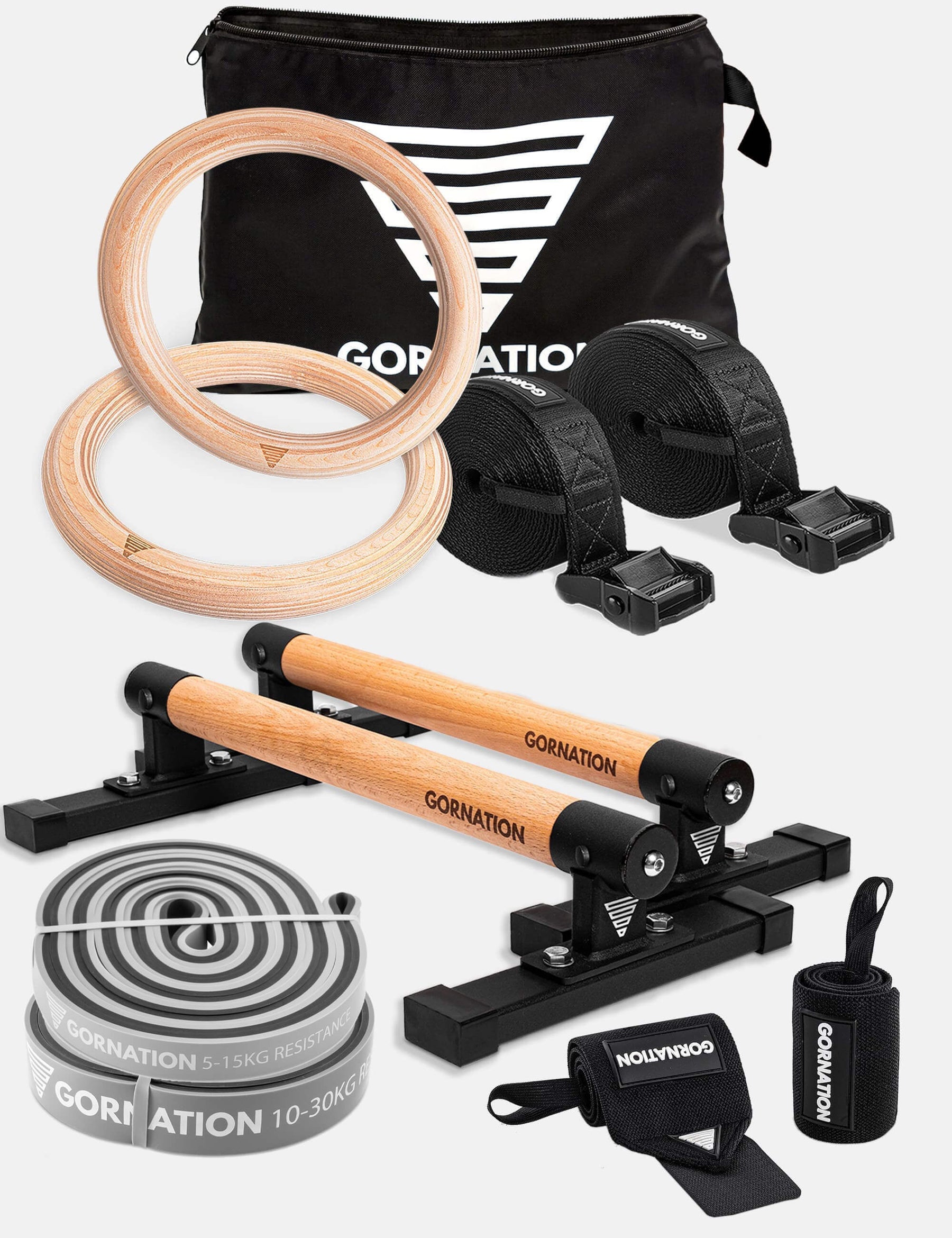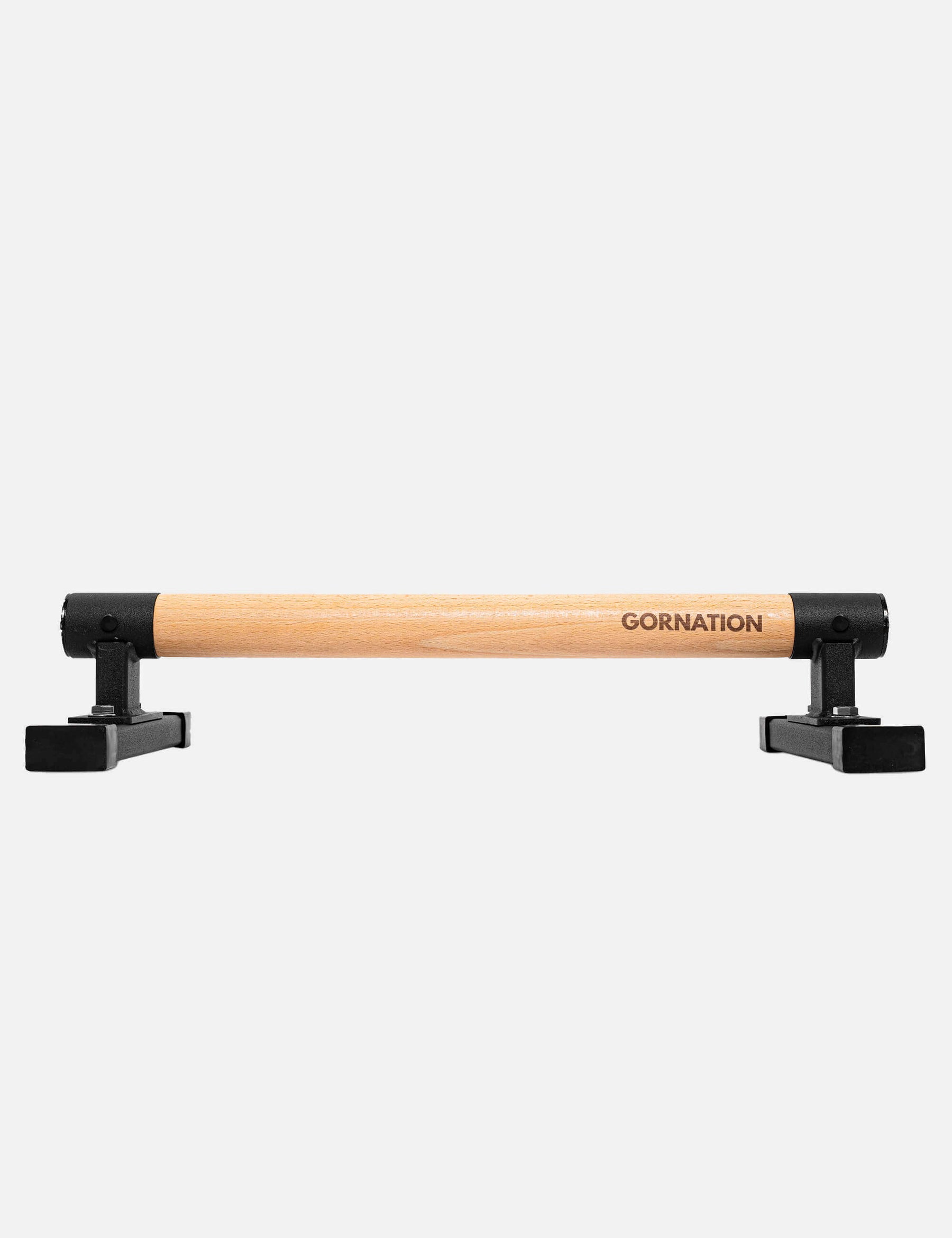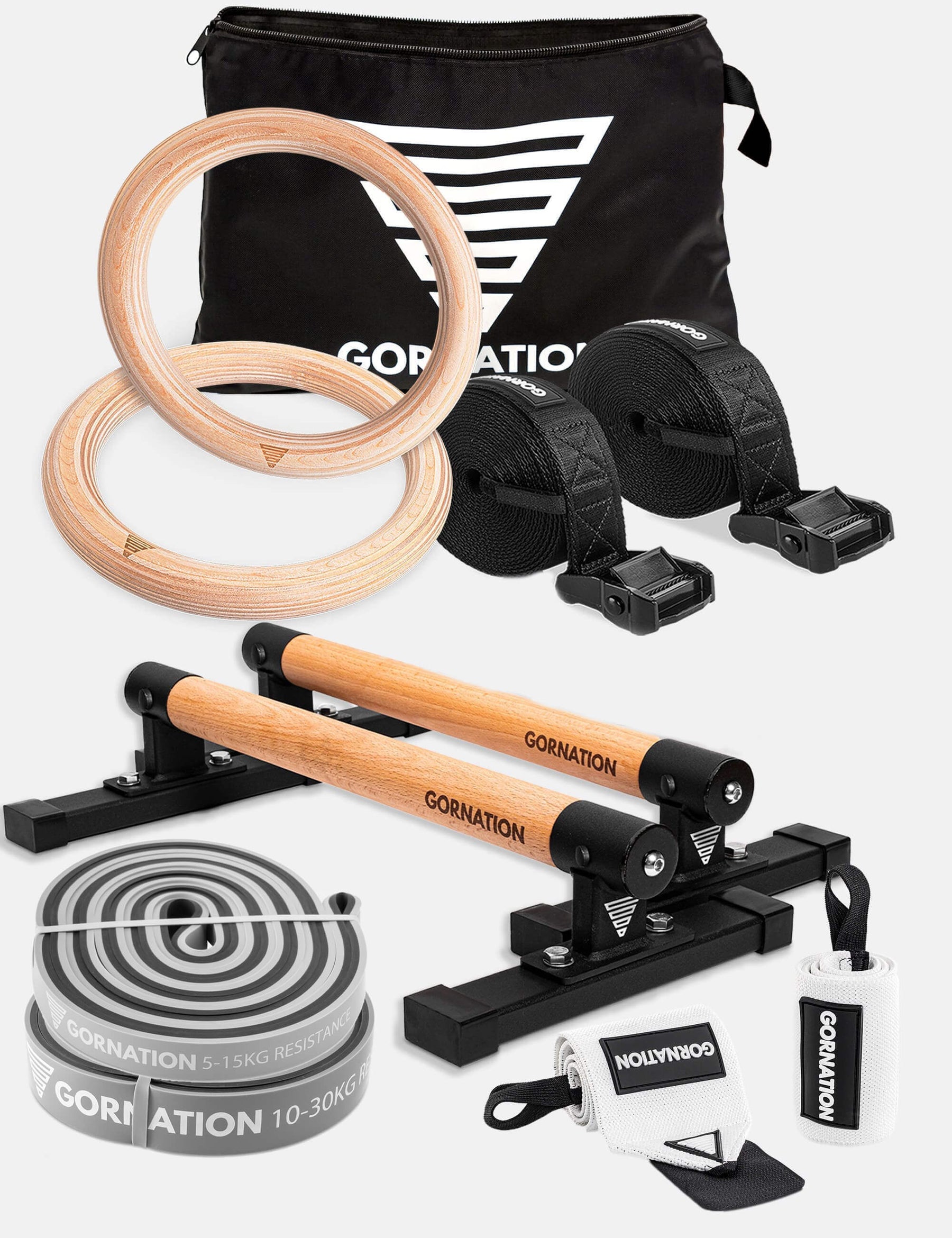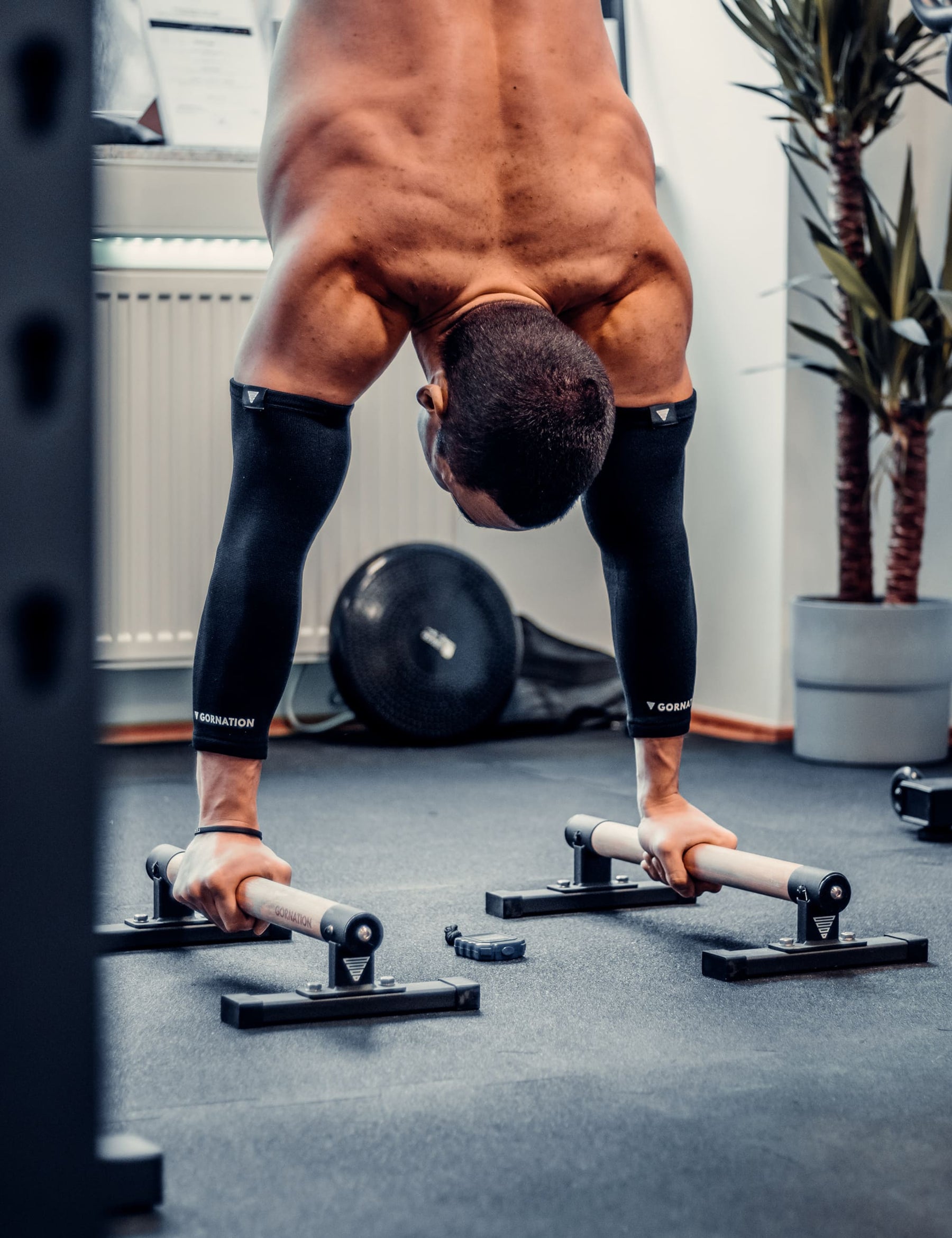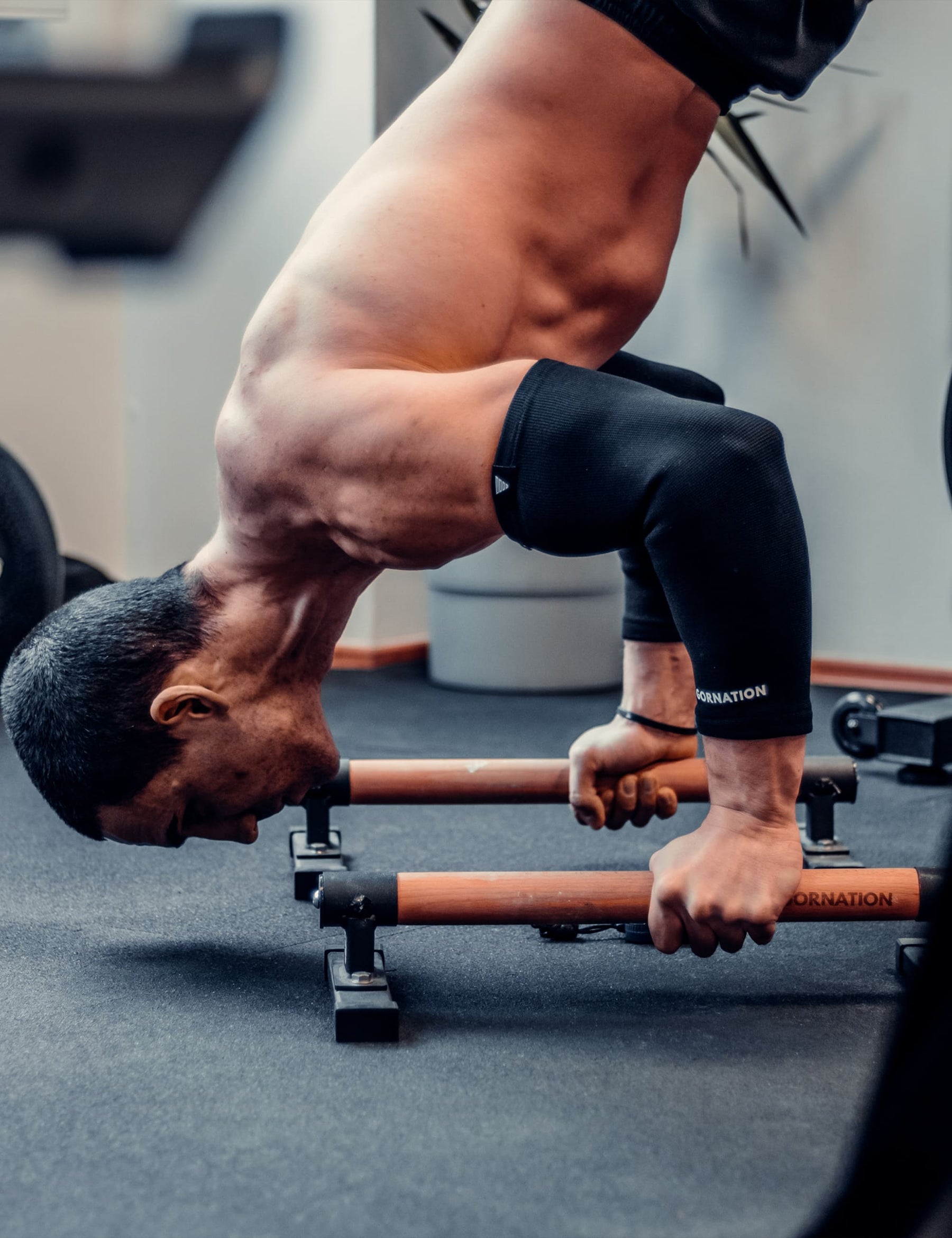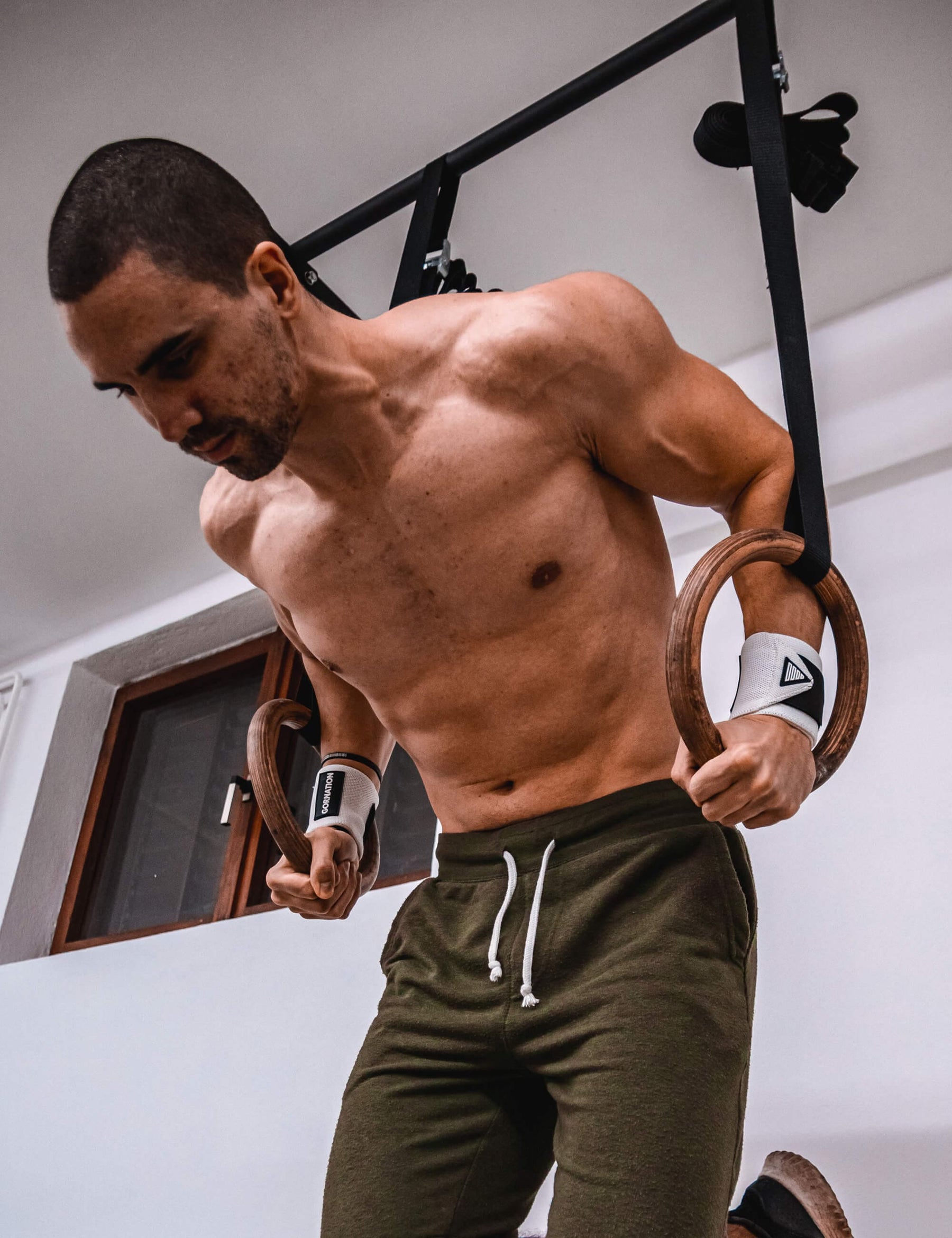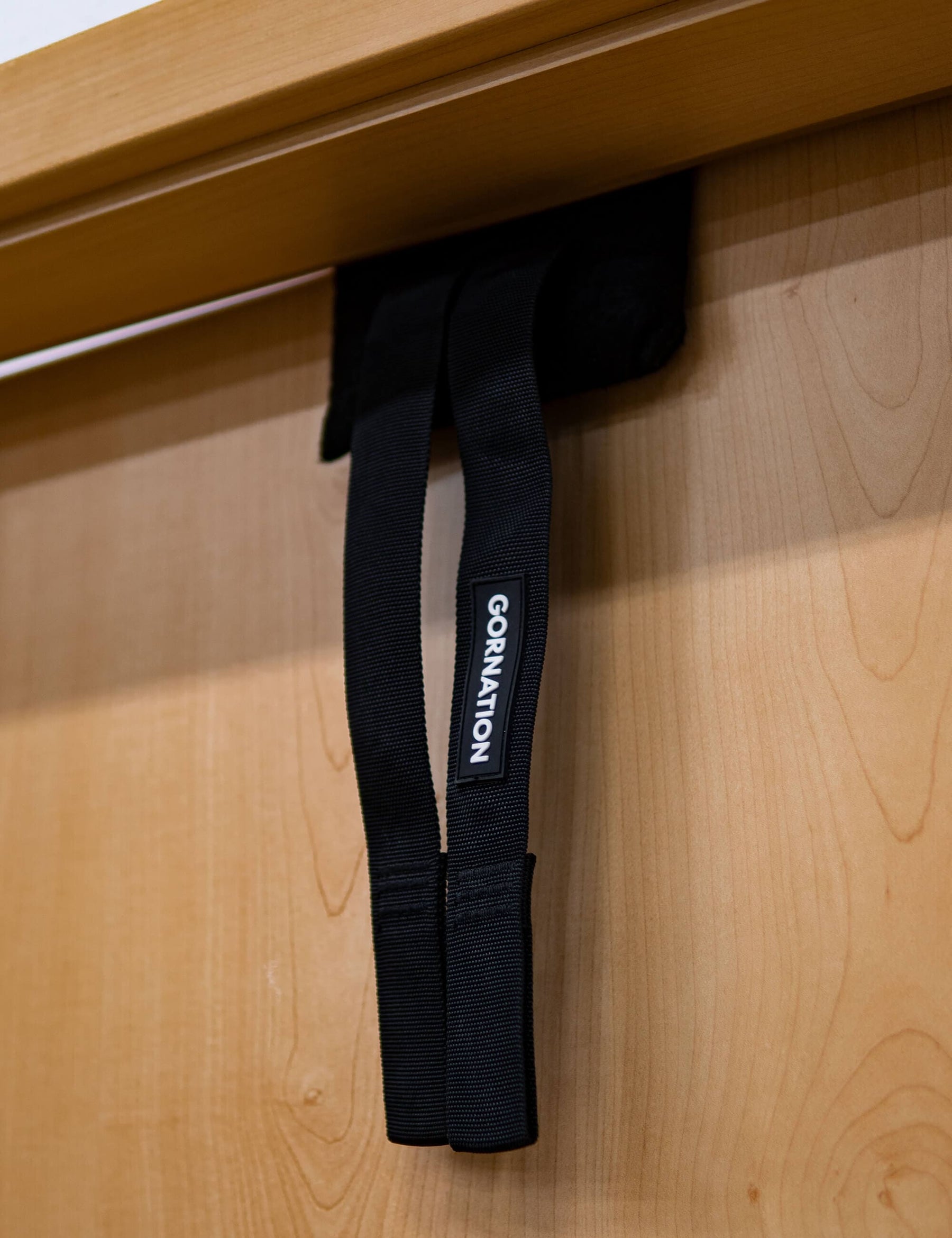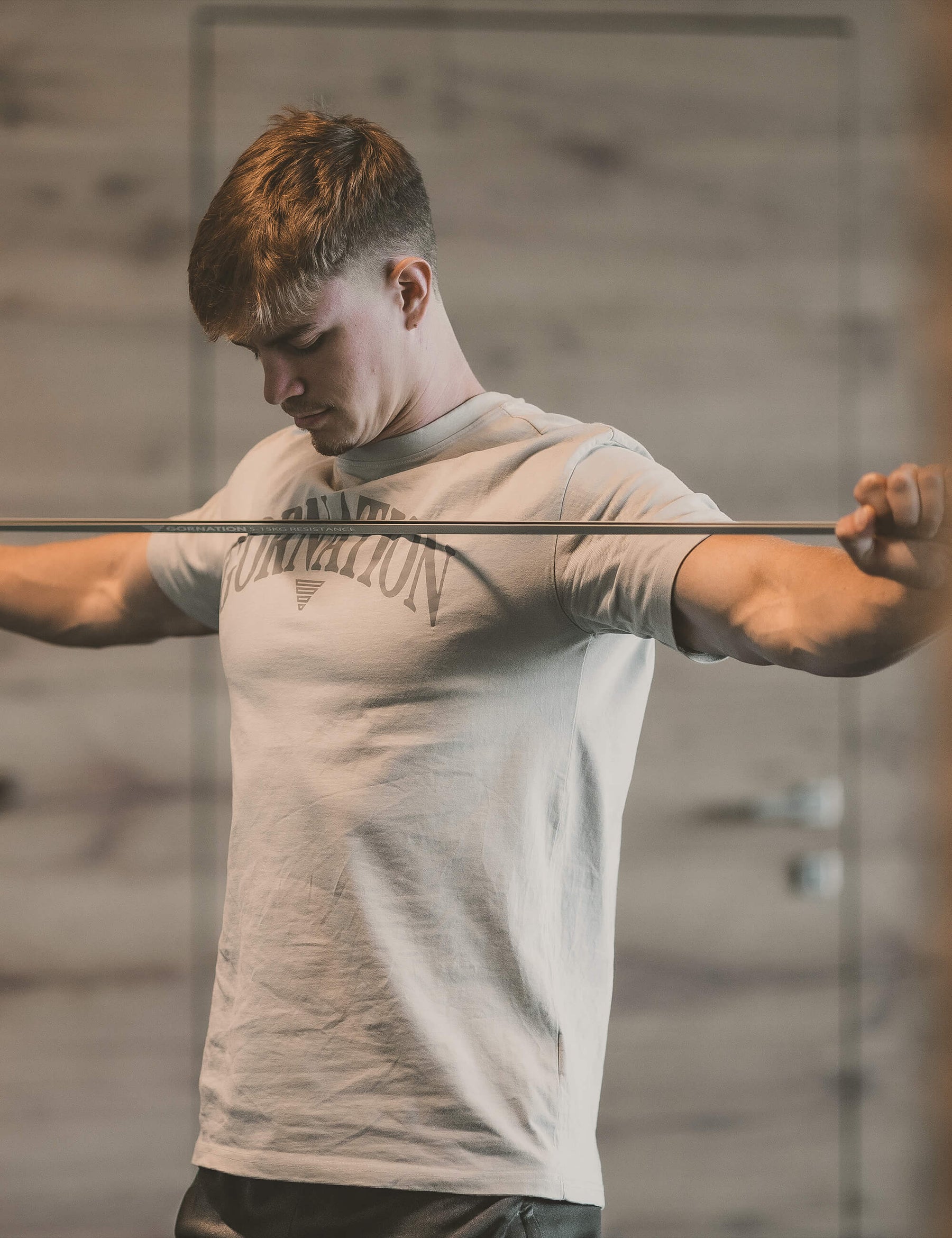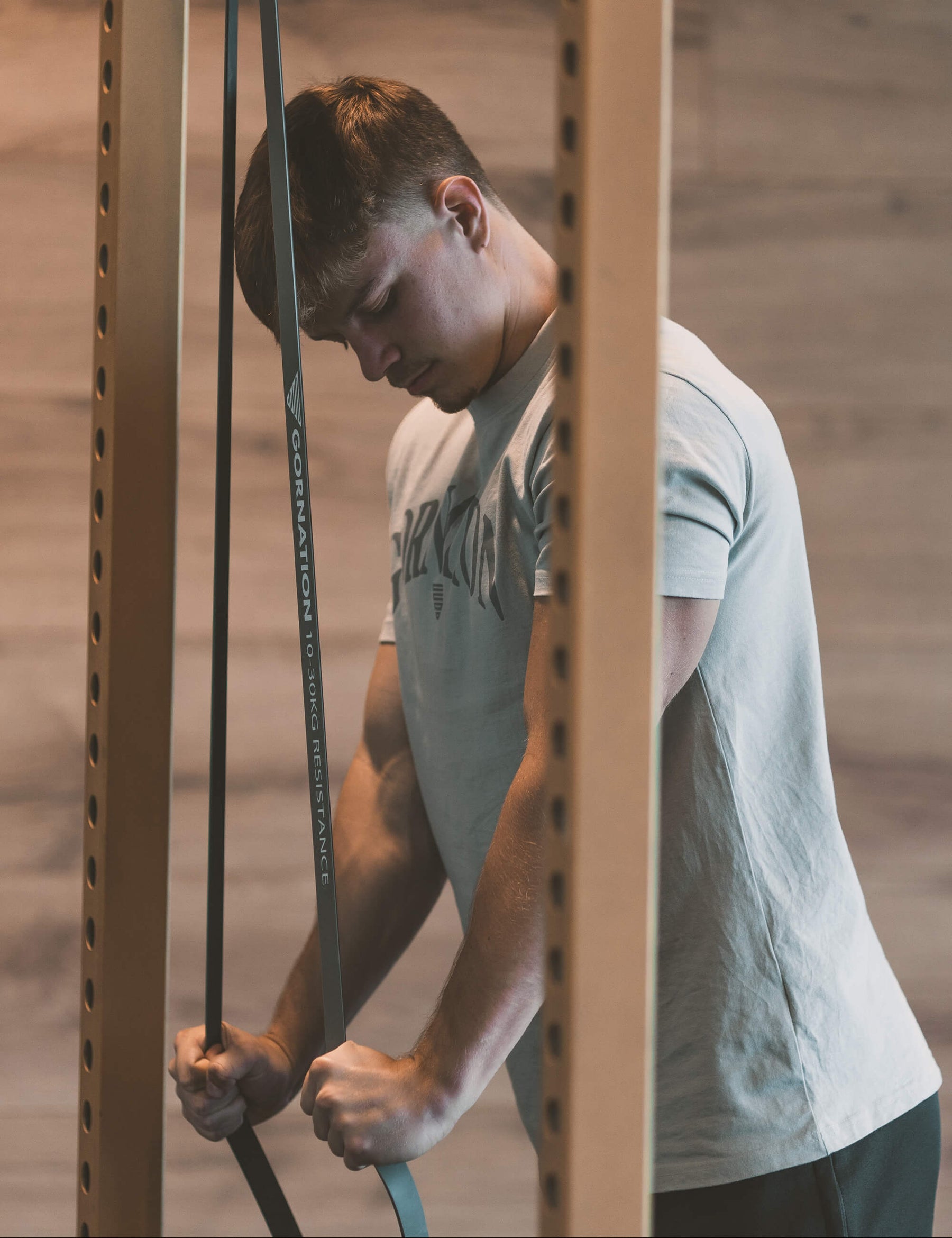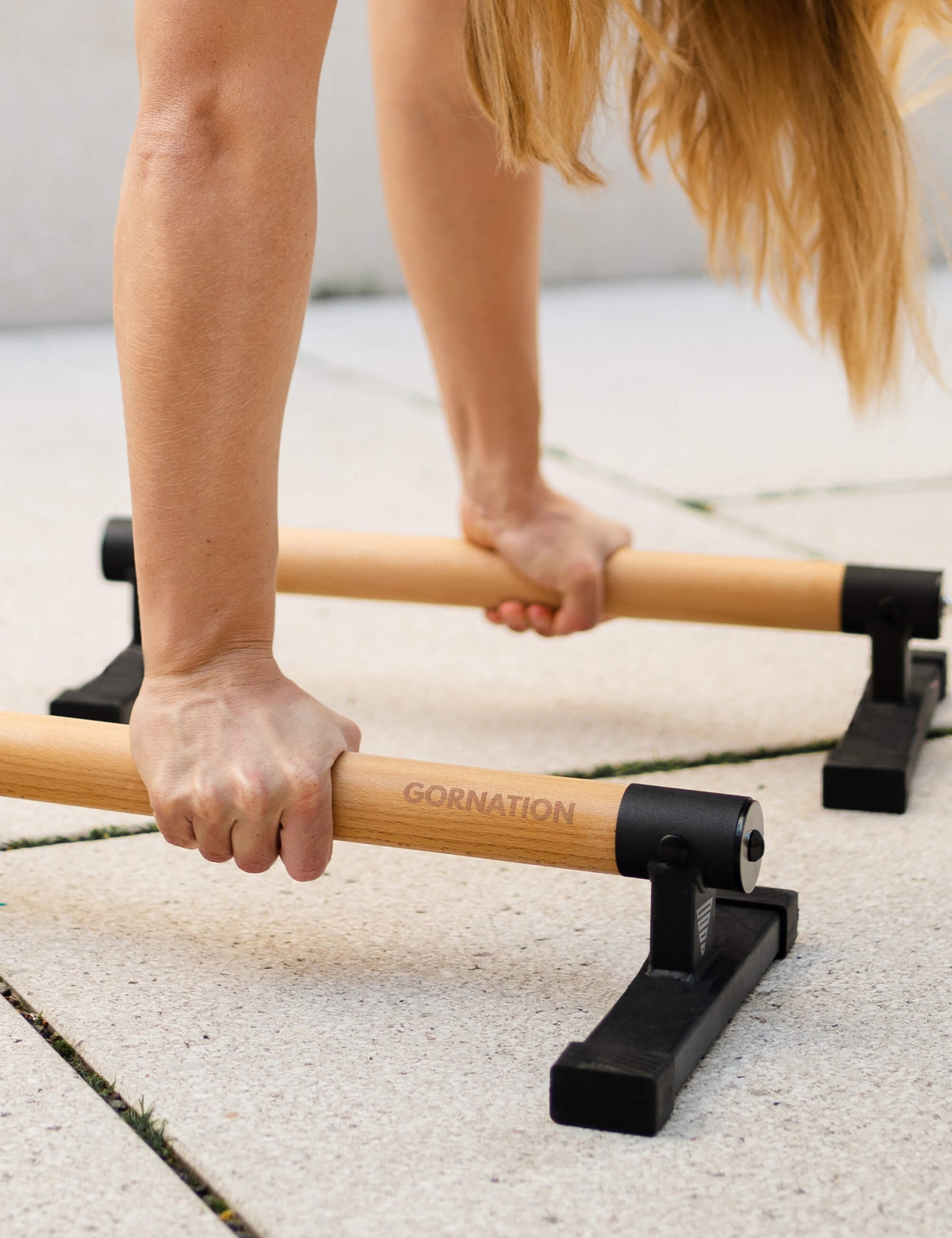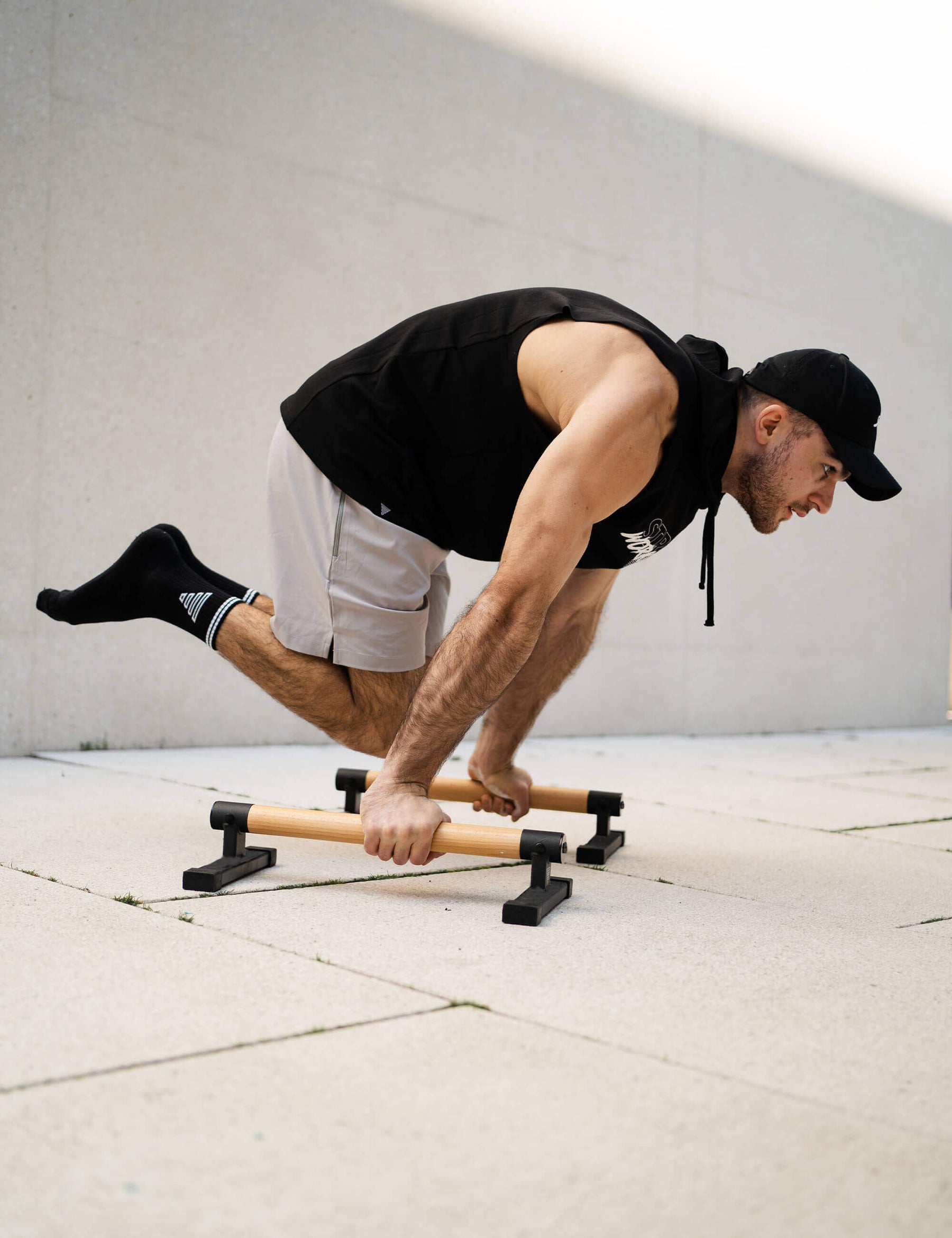 Home Workout Set Strength
● Attractive money-saving set with selected equipment
● Everything for a successful home workout
● Parallettes, Rings, Resistance Bands & Wrist Wraps
● Bundle of the most popular equipment for effective home workouts
● Countless exercises with Parallettes, Gymnastic Rings & Resistance Bands for strength building & mobility
● Perfect grip during your workouts due to high-quality beech wood of the Parallettes & comfortable 40mm diameter
● Olympic size Gymnastic Rings & straps with length markings for accurate workouts
● Stable wrists during training thanks to the Power Wrist Wraps
Premium Parallettes PRO
● Diameter wooden handle: 40mm
● Length wooden handle: 38cm
● Dimensions of the Parallettes (LxWxH): 50 x 25 x 10cm
● Weight of both Parallettes combined: 3.2kg

Workout Rings
● Ring thickness: 28mm
● Straps: 4.5m long, 3.8cm wide
● Maximum load per side with strap & ring 300kg.

Power Wrist Wraps
● Material: 80% polyester, 20% cotton
● Length: 45cm
● Width: 8cm

Resistance Bands
● Light: 208 x 1.3 x 0.45cm, resistance 5-15kg
● Medium: 208 x 2.2 x 0.45cm, resistance 10-30kg
● Material: 100% natural latex
● The Parallettes & Rings can be cleaned with a damp cloth without chemical detergents as they may cause damage.
● Store in dry place & dry with a dry cloth in case of contact with moisture
● Avoid contact with salt water
● For optimum grip of the Parallettes on the floor, clean the rubber feet regularly
● Parallettes PRO (1 pair)
● Workout Rings (1 pair)
● Straps for hanging (1 pair)
● Roll of 10m Grip Tape 2.0
● Resistance Band Light
● Resistance Band Medium
● Power Wrist Wraps (1 pair)
● Pouch for transporting the rings
● Instruction manual with content for your workout
Equipment for your complete home gym
DESIGNED FOR HIGH AMBITIONS
UPGRADE YOUR PERFORMANCE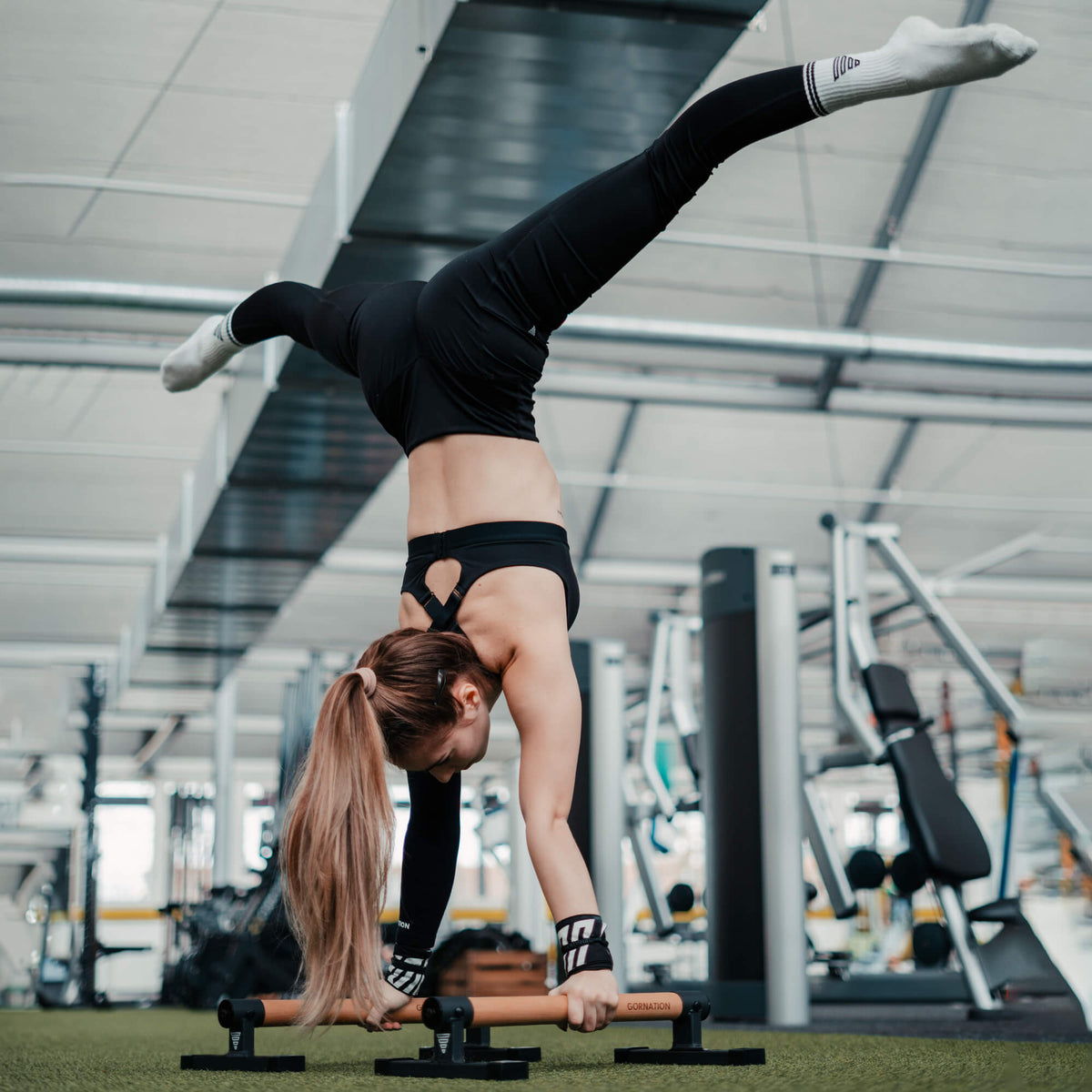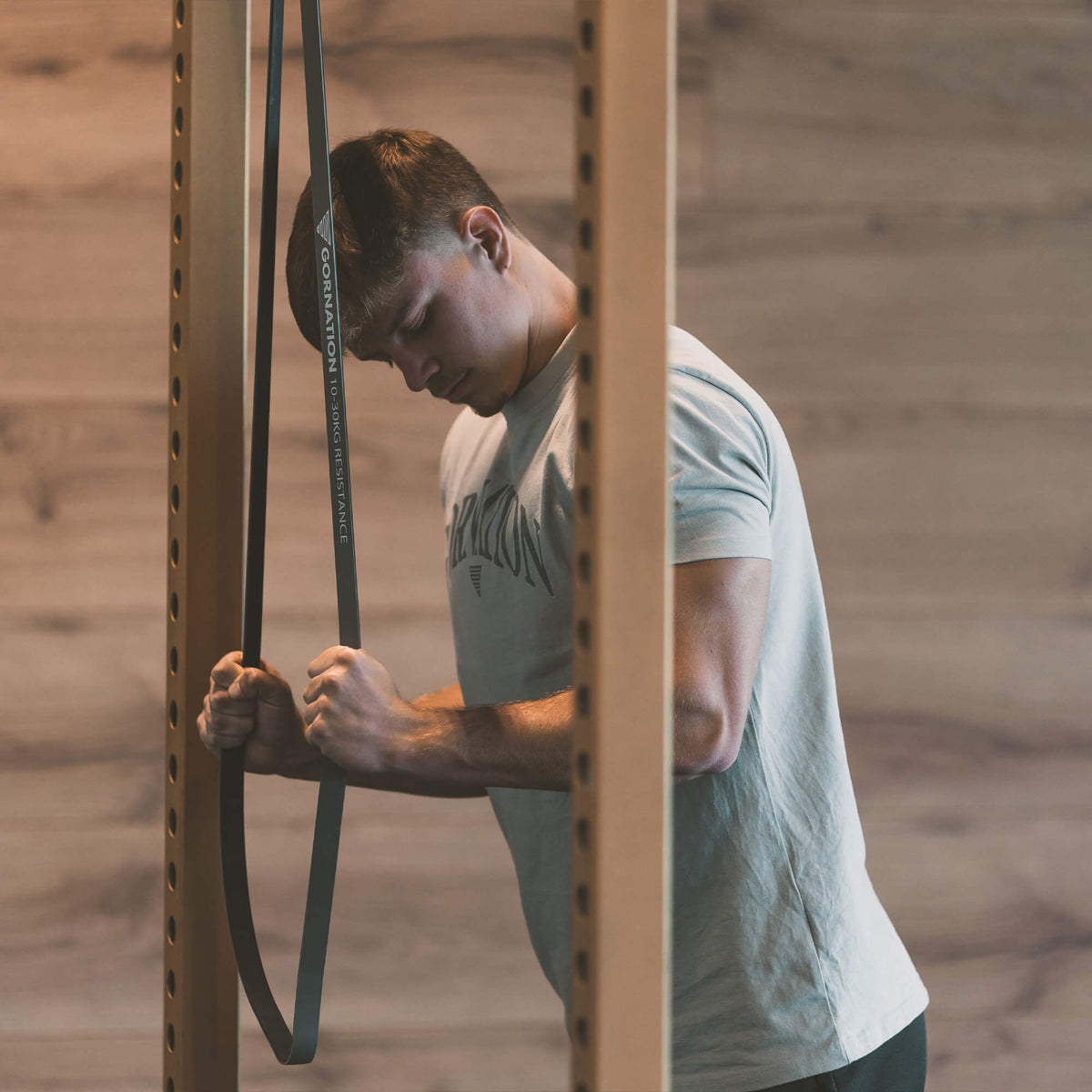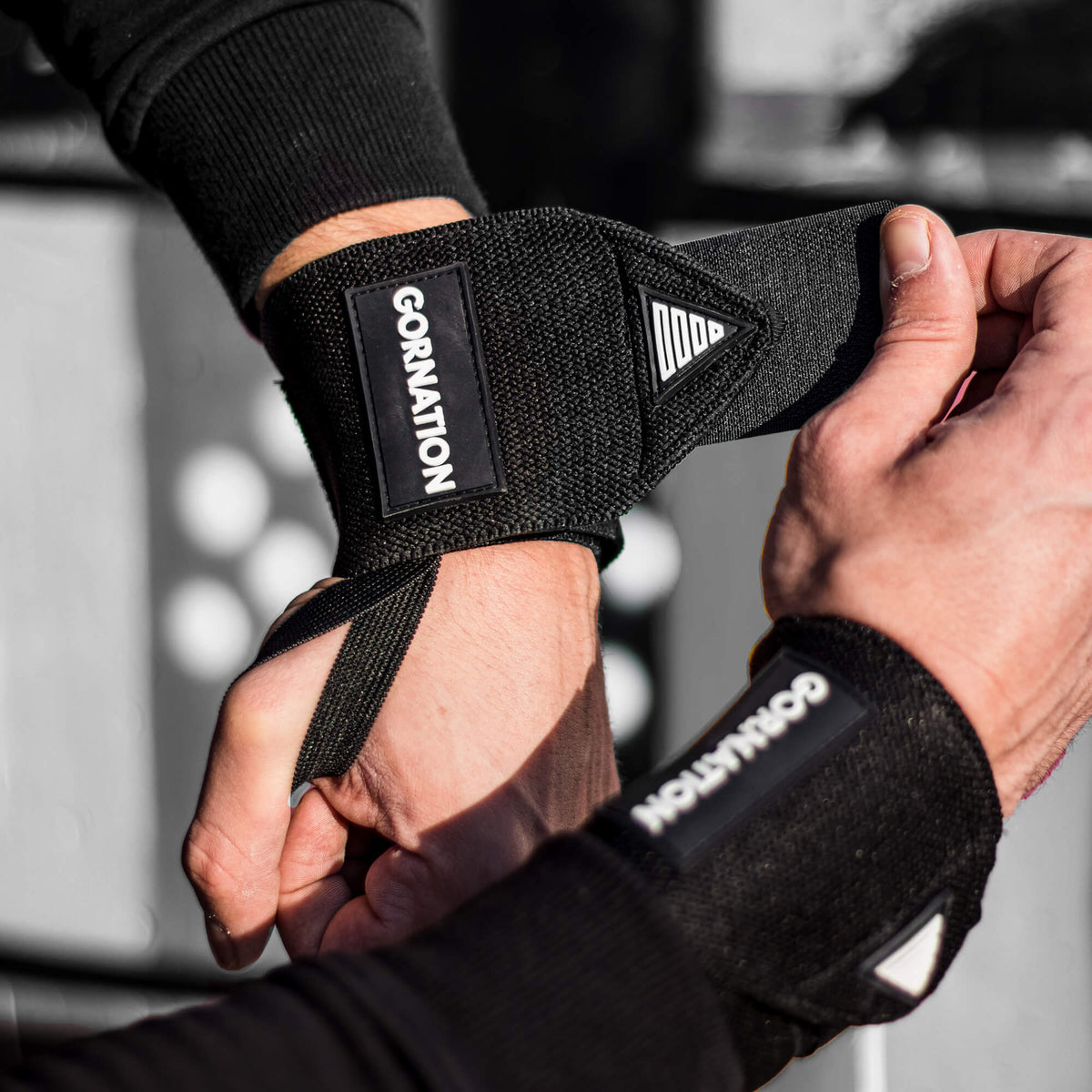 FREQUENTLY ASKED QUESTIONS
You will receive the following products with the purchase of this set: A pair of Premium Parallettes PRO including a roll of 10m Grip Tape 2.0 for even better grip and a carrying strap for on the go, a pair of wooden gym rings with two straps for hanging and a light resistance band with 5-15kg resistance, a medium resistance band with 10-30kg resistance, a pair of wrist bands, a pouch for carrying the rings and instructions with content for your workout.
The Parallettes PRO, due to their stability and low height, are suitable for all exercises that you would normally do on the floor, such as handstands, push-ups or planches. The advantage here is that the wrist is relieved and more control & balance can be exercised due to the wooden handles.
Parallettes offer the advantage that the wrists are relieved, such as in handstands, push-ups or planche there is less load on the wrist. In addition, you have more control & possibilities on the handles of the Parallettes. Due to the taller construction, you can perform more exercises & can use the full range of motion that you don't have on the floor. Exercising on Parallettes is also more comfortable for your hands & more hygienic compared to stone floors or asphalt.
No, the Parallettes are delivered already assembled and ready for your workout. Just unpack them and get started!
Yes, the equipment is suitable for outdoor use and outdoor workouts are no problem. The wood of the parallettes and rings is not weather resistant, and should be stored dry and wiped off after contact with moisture.
The rings can be hung flexibly outdoors & indoors with the two enclosed 4.5m long straps. Before you hang the rings, carefully check the load capacity of the hanging point. For hanging outdoors, e.g. soccer goals, playgrounds or calisthenics parks are suitable.
No problem! You can return it within 30 days after receiving the shipment without needing to provide a reason. Just familiarize yourself with our return conditions in our returns portal