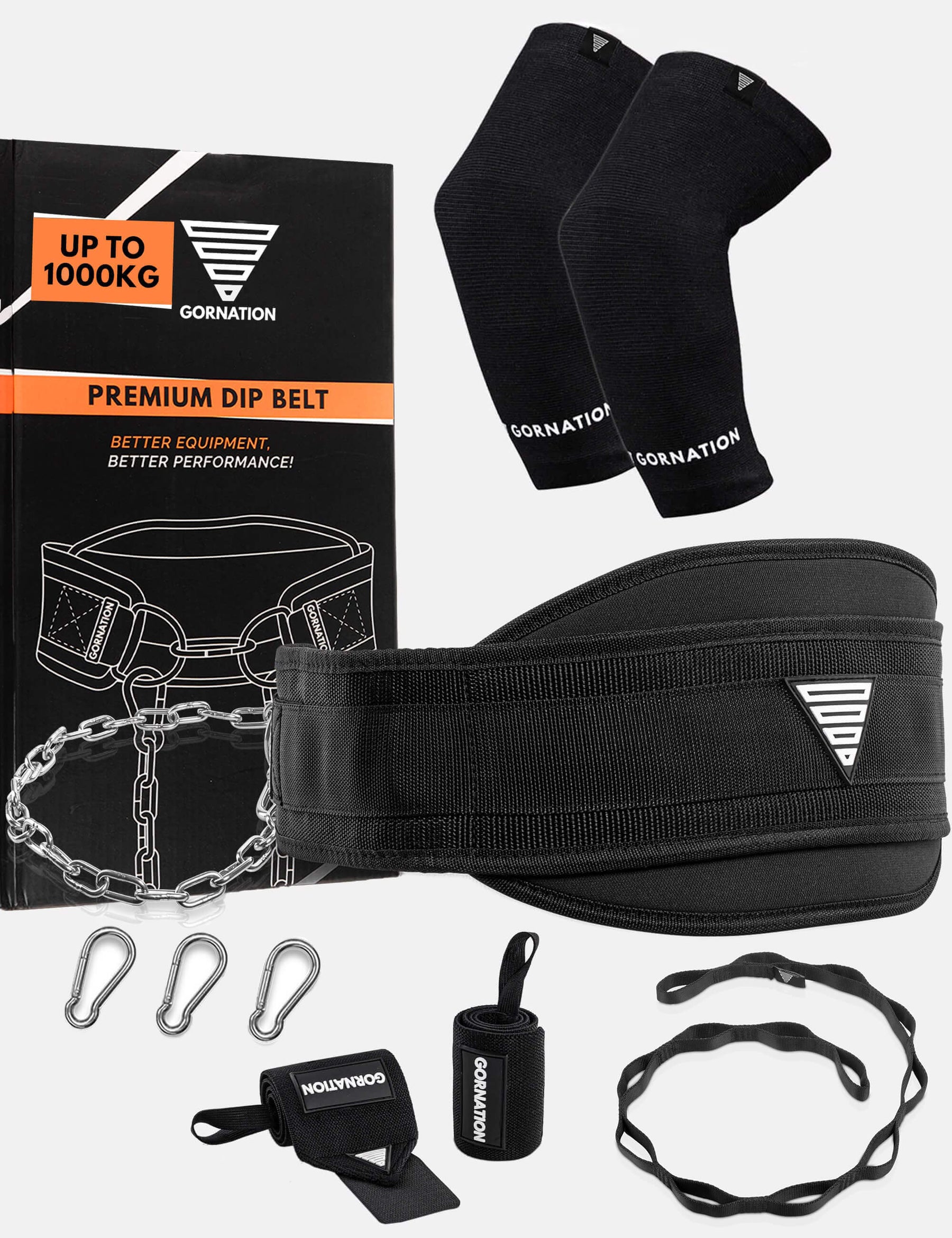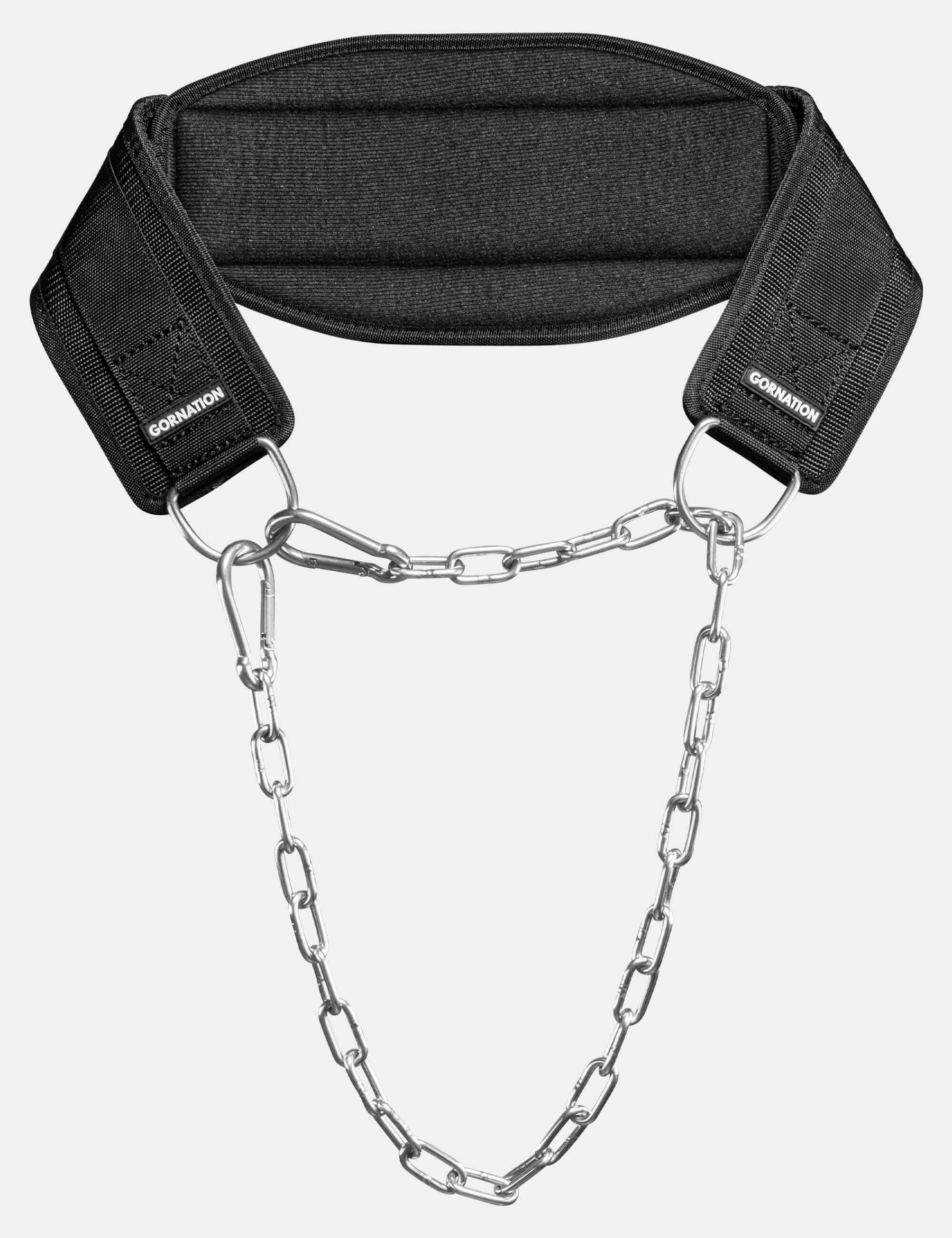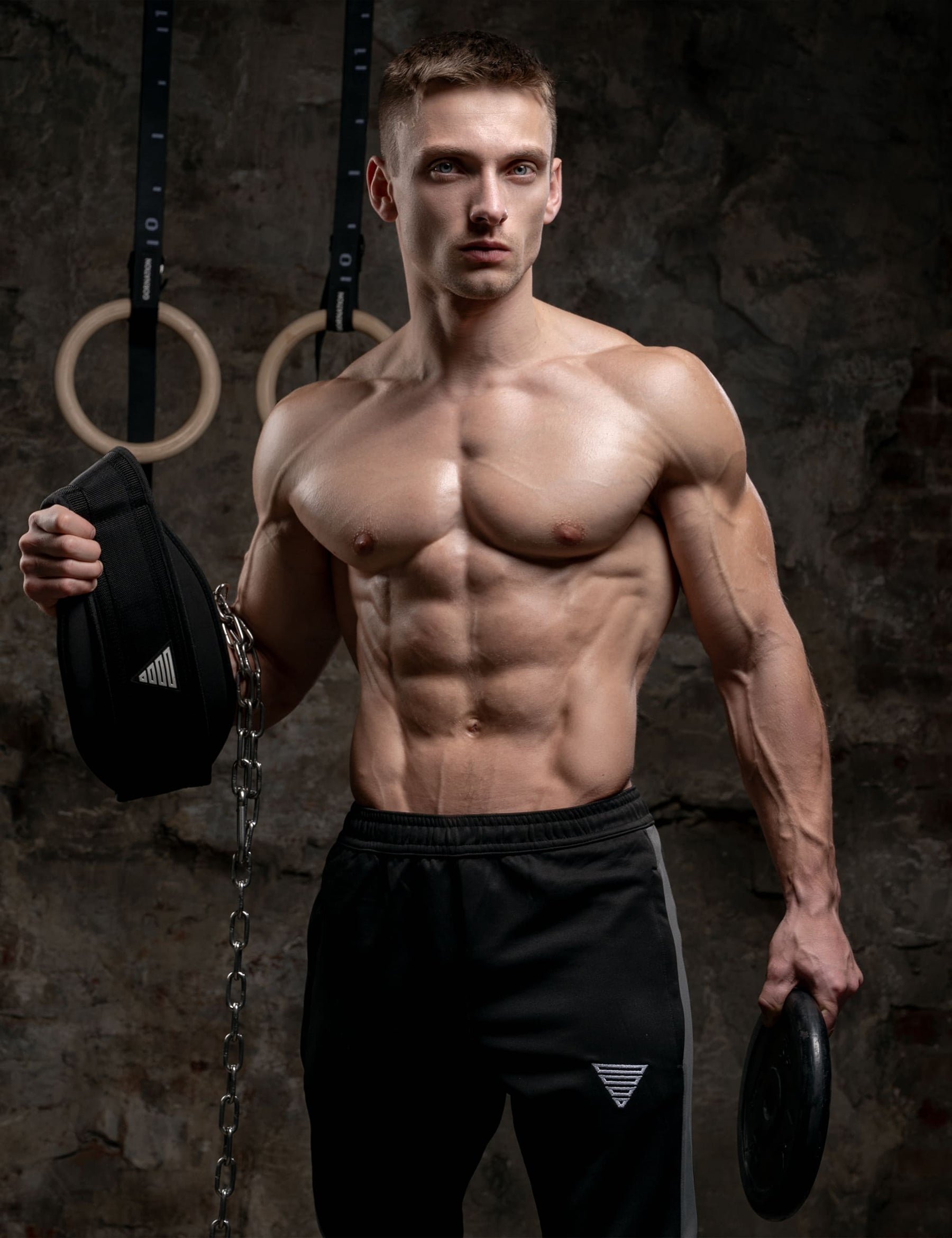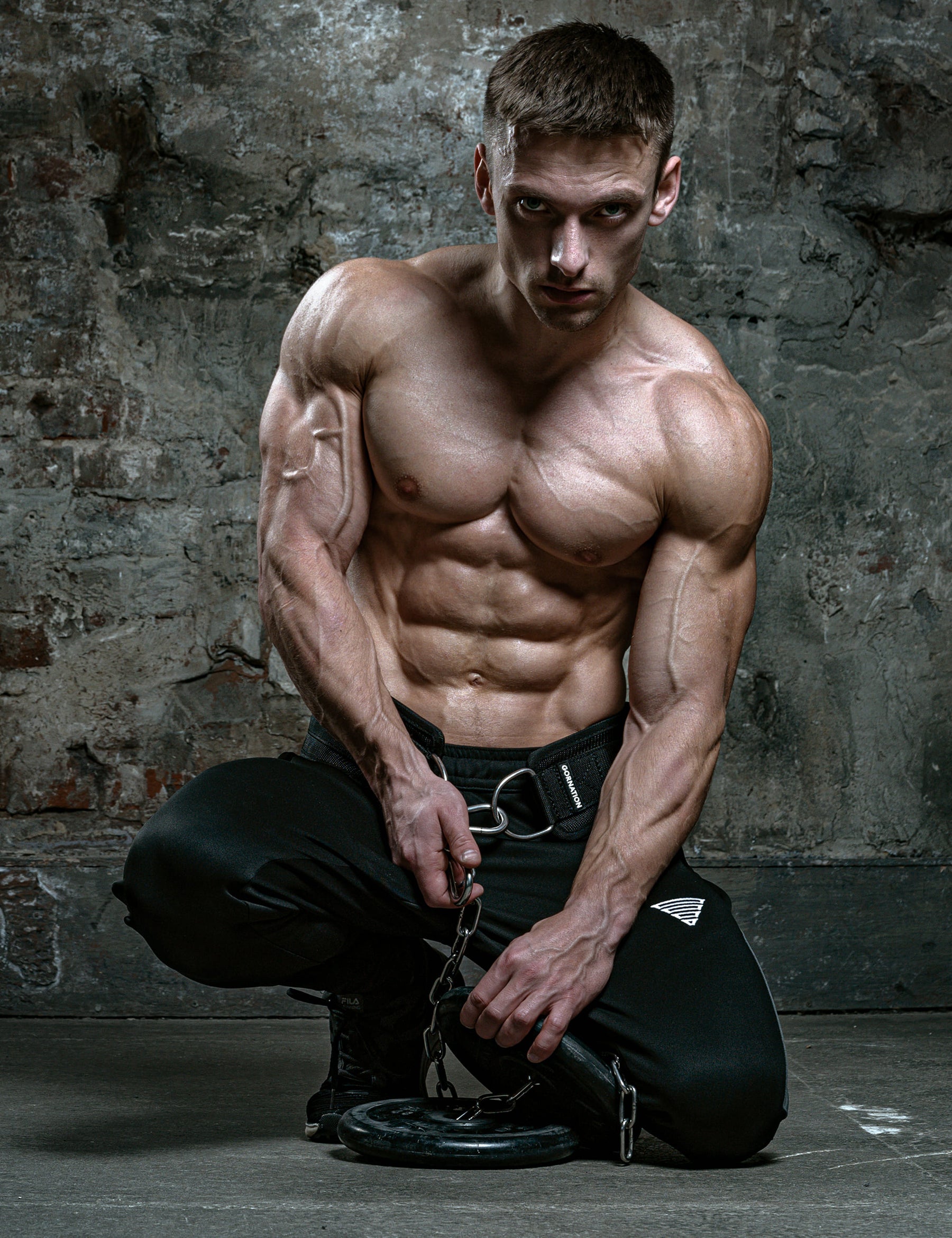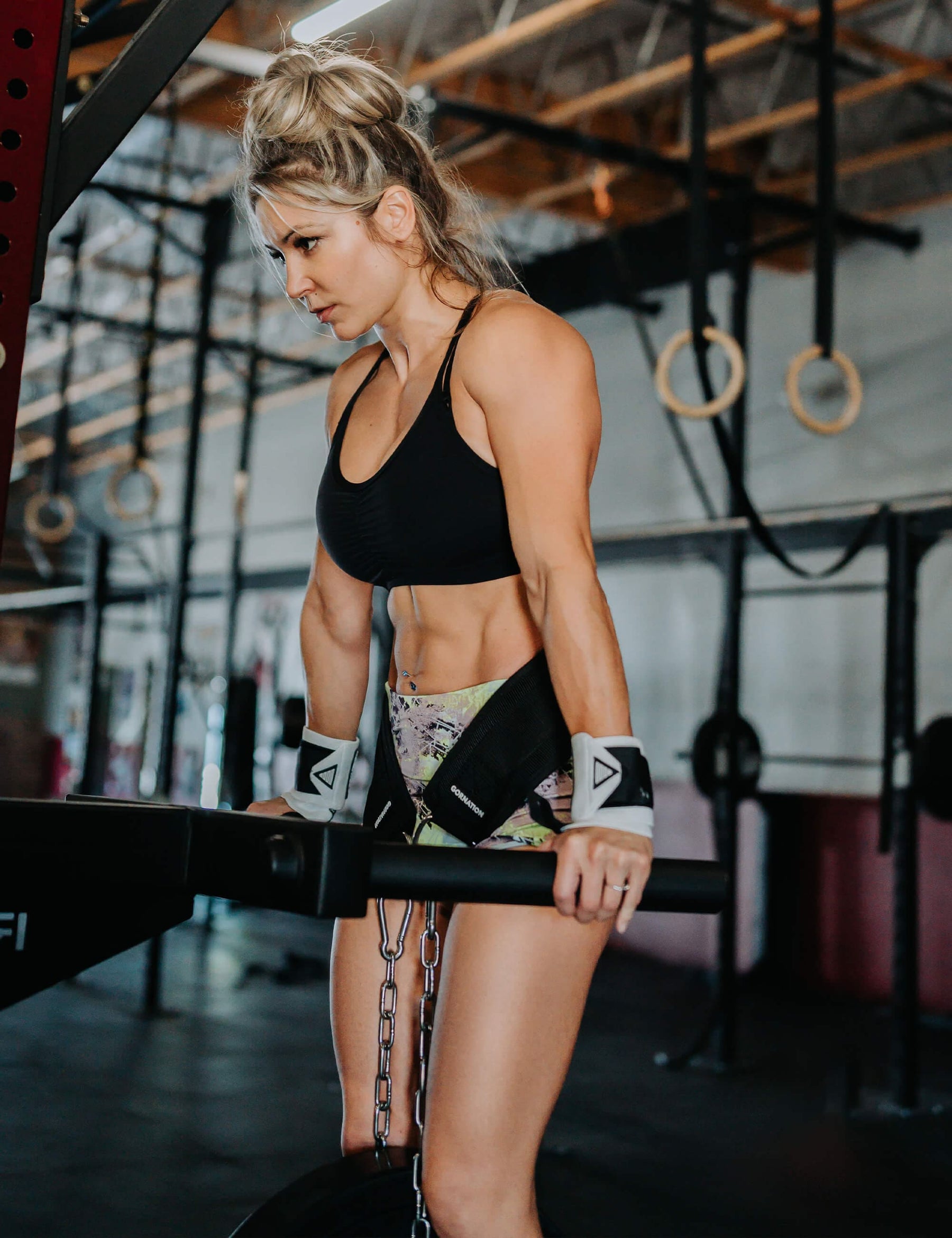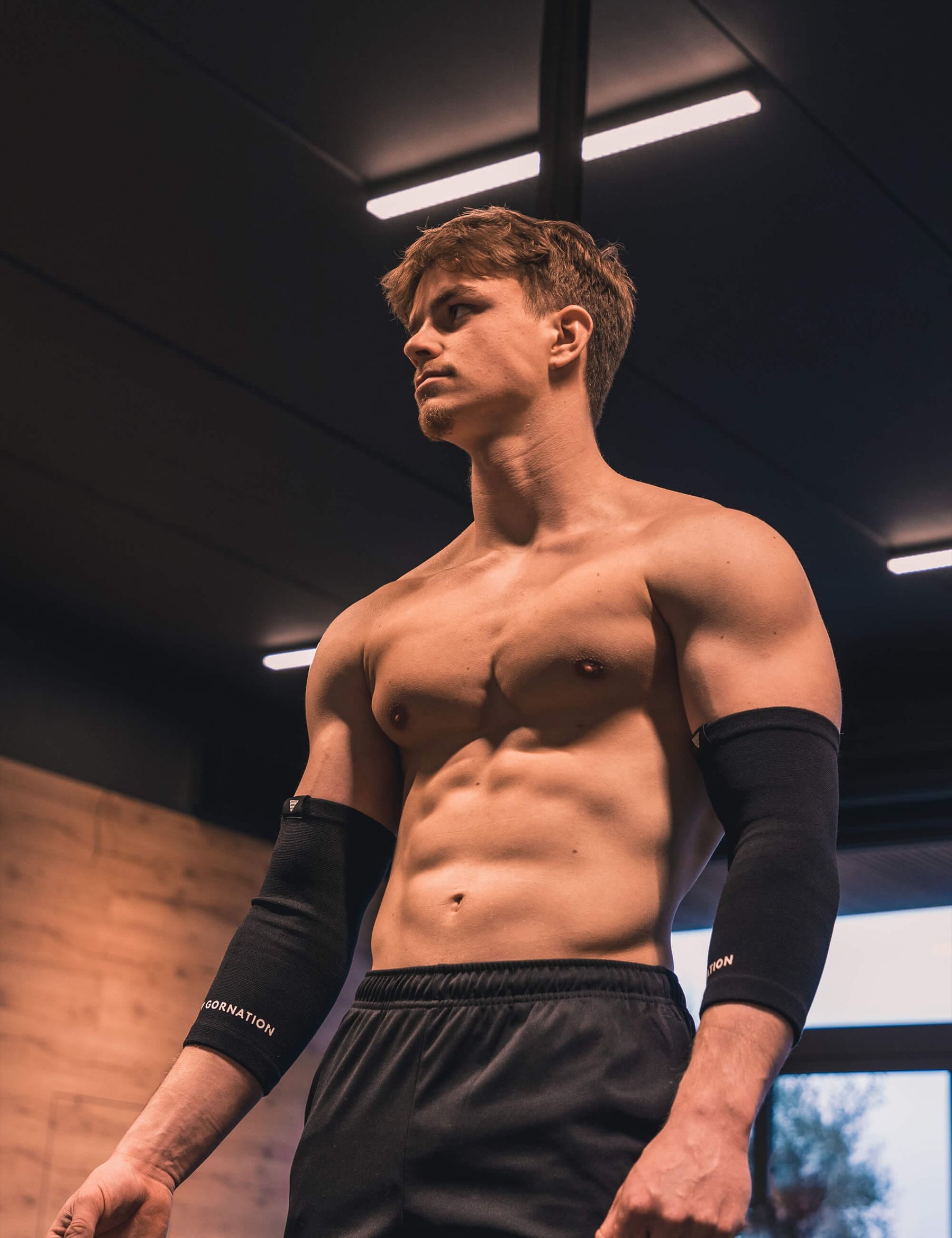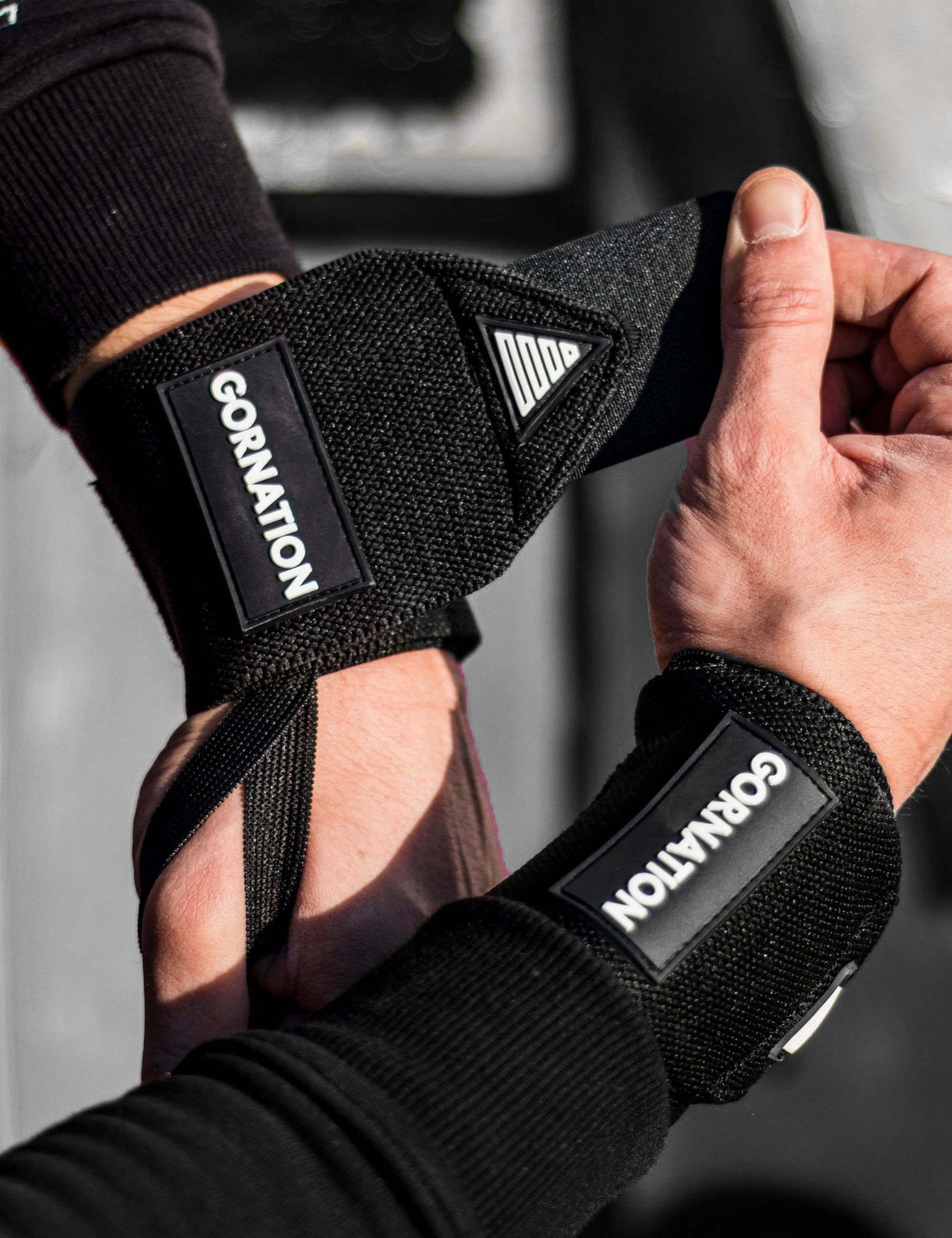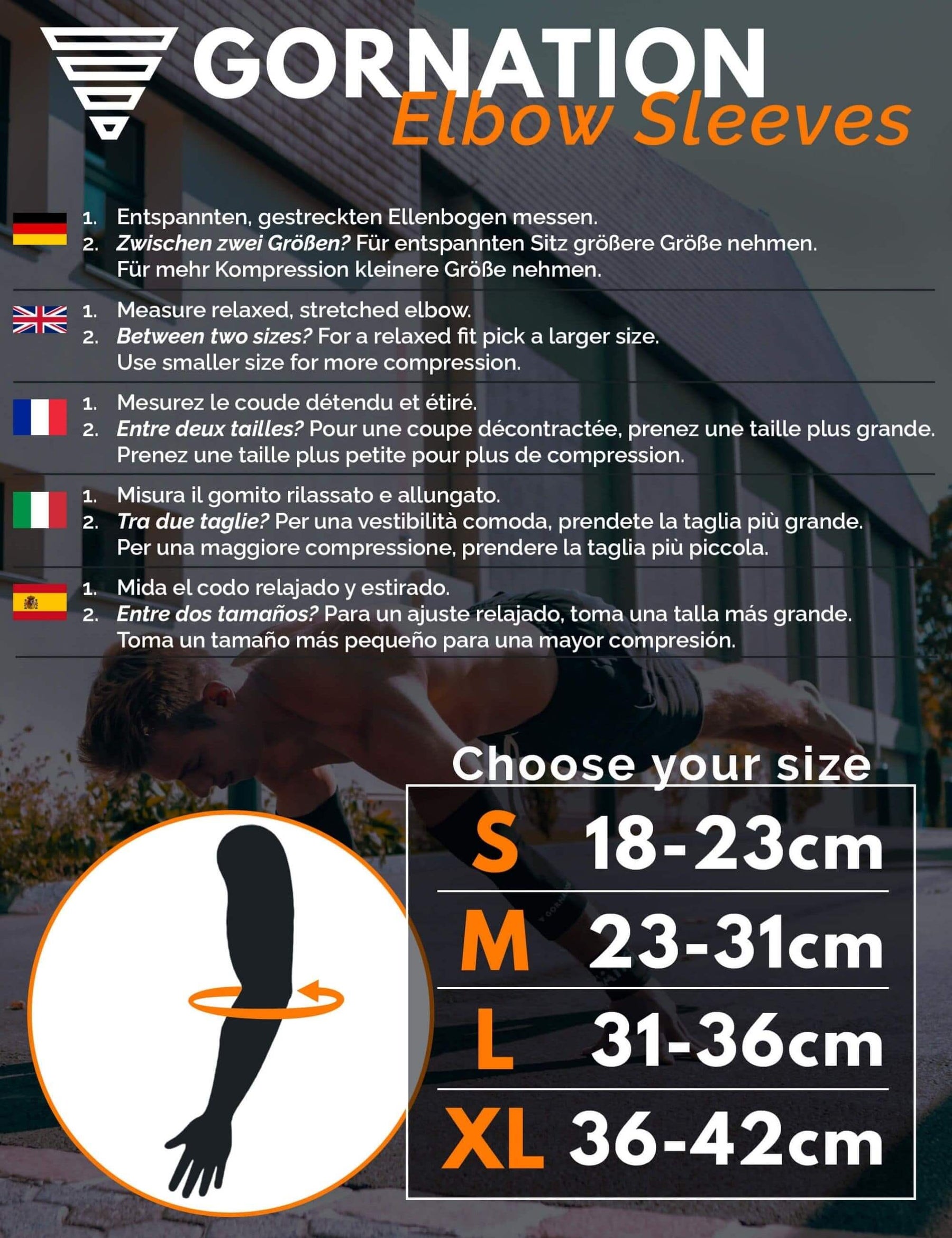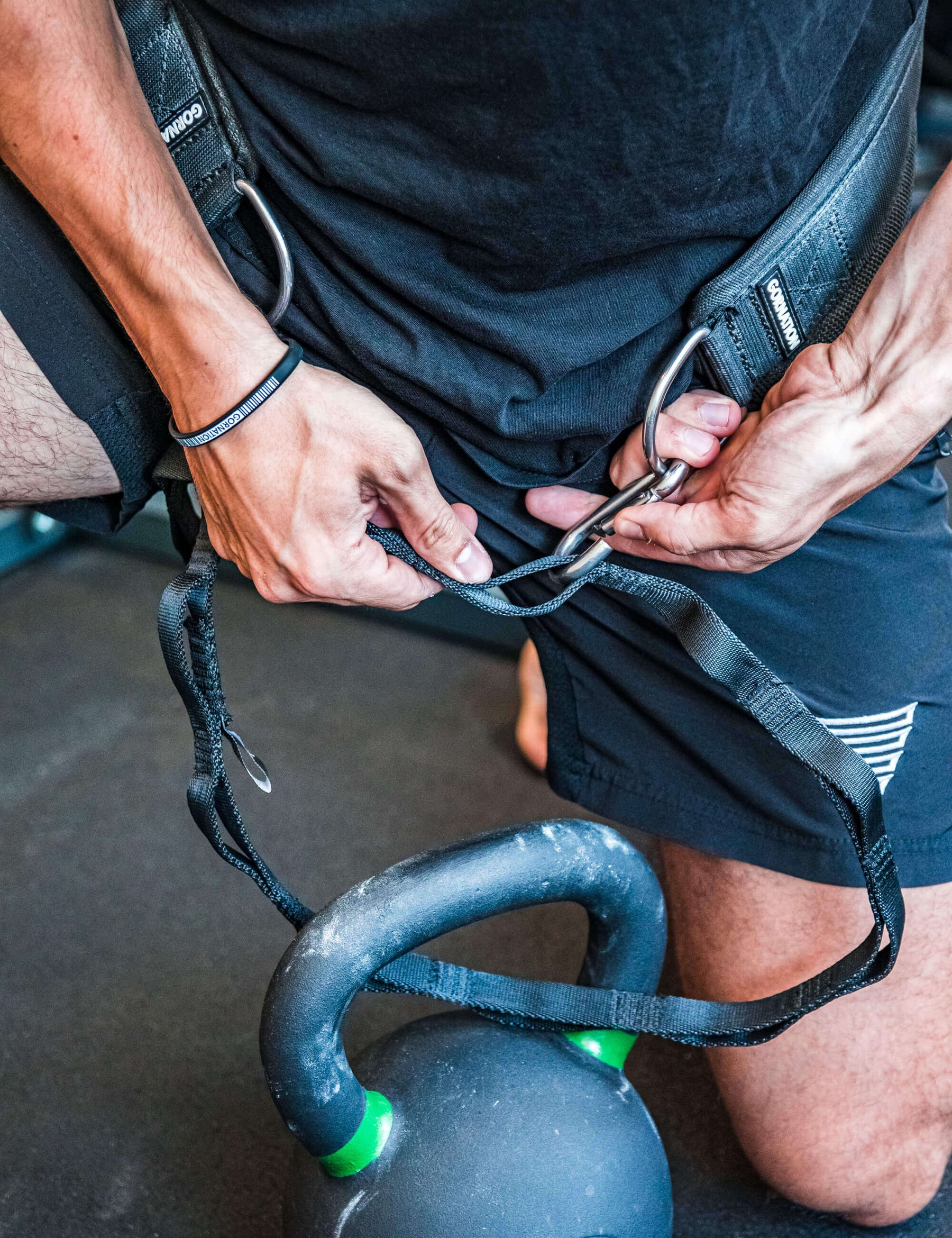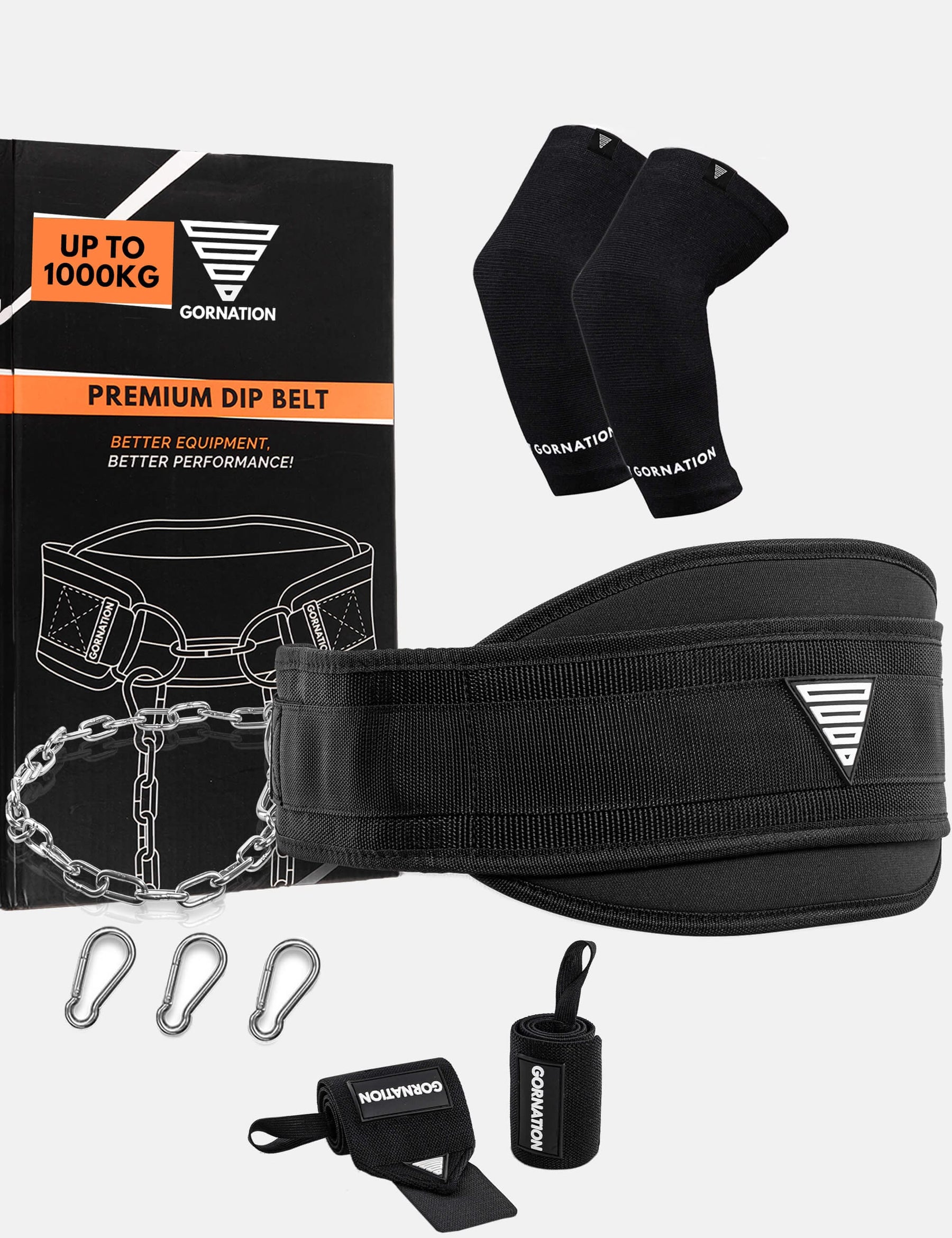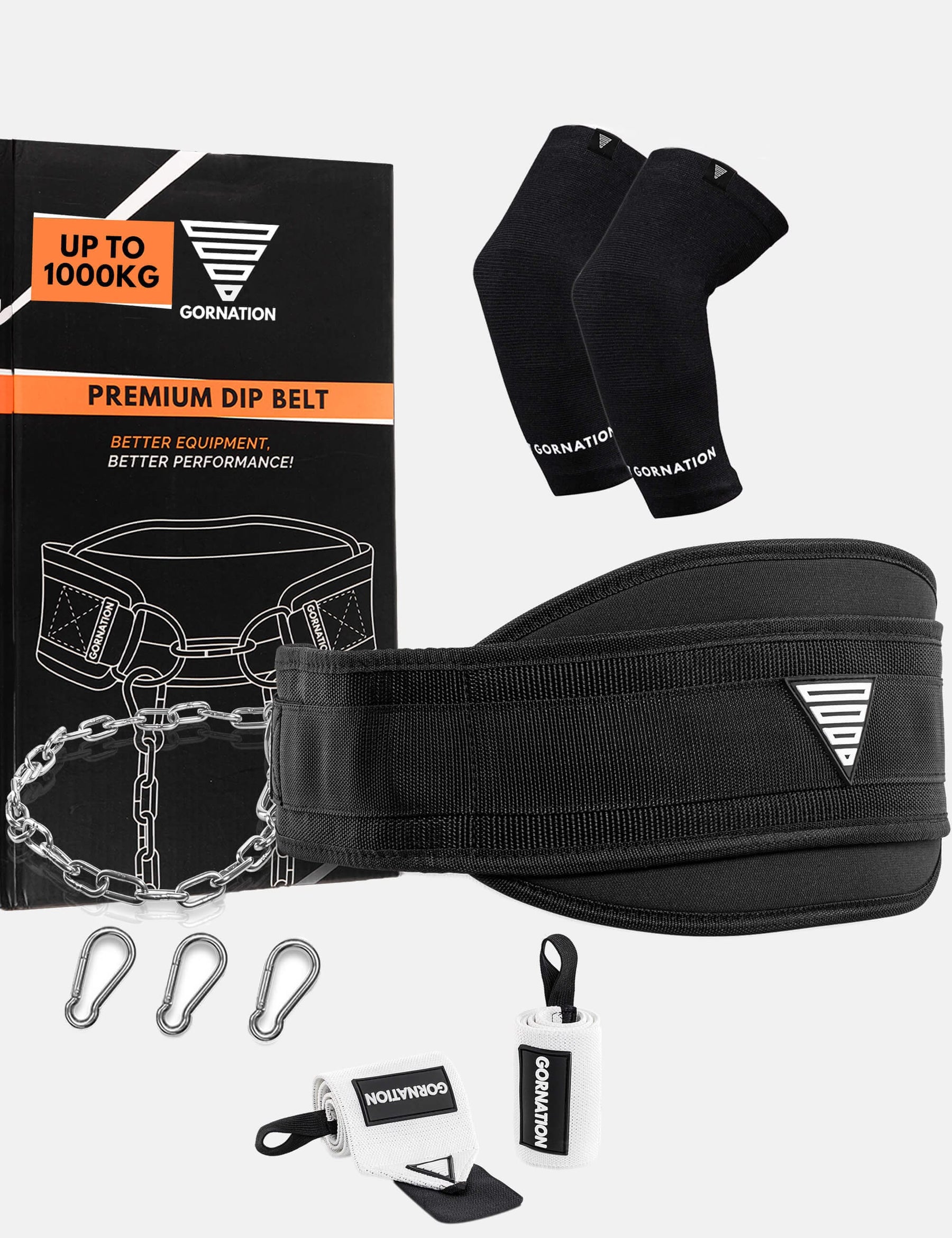 Weighted Calisthenics Set
● Attractive money-saving set with selected equipment
● Everything for heavy workouts with additional weight
● Dip belt, elbow sleeves & wrist wraps
● Maximum stability & safety during training
● Set of the most popular equipment for effective calisthenics workouts with additional weight
● Reliable equipment for your best performances in Weighted Pull Ups, Dips, Muscle Ups & more
● Better performance & stability during your workout with the Power Wrist Wraps & Elbow Sleeves
● Comfortable padded belt with load limit up to 1000kg for maximum wearing comfort & safety during training
Using the guide in the product images, measure the circumference of your extended & relaxed elbow. If you are between two sizes, take the larger one for more comfort, the smaller one for more performance:

● 18 - 23cm circumference for size S.
● 23 - 31cm circumference for size M
● 31 - 36cm circumference for size L
● 36 - 42cm circumference for size XL
Dip Belt with chain & rope
● Length of belt: 82cm
● Length of chain: 90cm
● Length of rope: 125cm
● Weight of belt: 420g
● Weight of belt including chain & three carabiners: 1020g
● Weight of belt with rope & three carabiners: 720g
● Material belt: 67% polyester, 22% EVA, 11% nylon
● Material chain & carabiner: 100% stainless steel
● Material rope: 100% polyester

Power Wrist Wraps
● Material: 80% polyester, 20% cotton
● Length: 45cm
● Width: 8cm

Elbow Sleeves
● Material: 65% nylon, 30% polyester, 5% elastane
● Length: 25cm
● Dip belt made of nylon with 2 stainless steel D-rings
● Stainless steel chain
● 3x stainless steel carabiners
● Dip belt rope of 125cm length
● Large sturdy canvas bag for transportation & storage
● Elbow sleeves (1 pair) incl. carry pouch
● Power Wrist Wraps (1 pair) incl. carry pouch
Essentials for success in training with added weight
DESIGNED FOR HIGH AMBITIONS
UPGRADE YOUR PERFORMANCE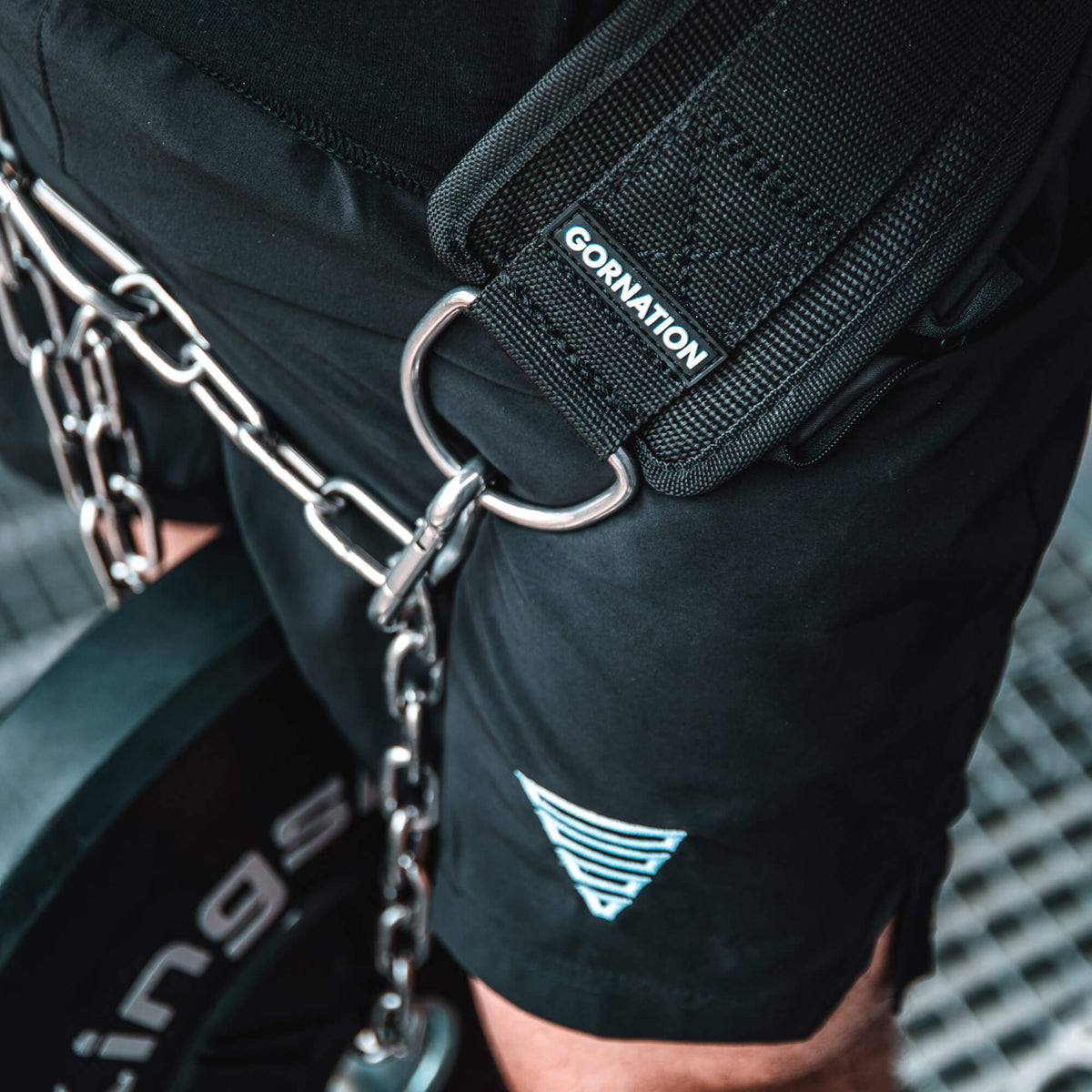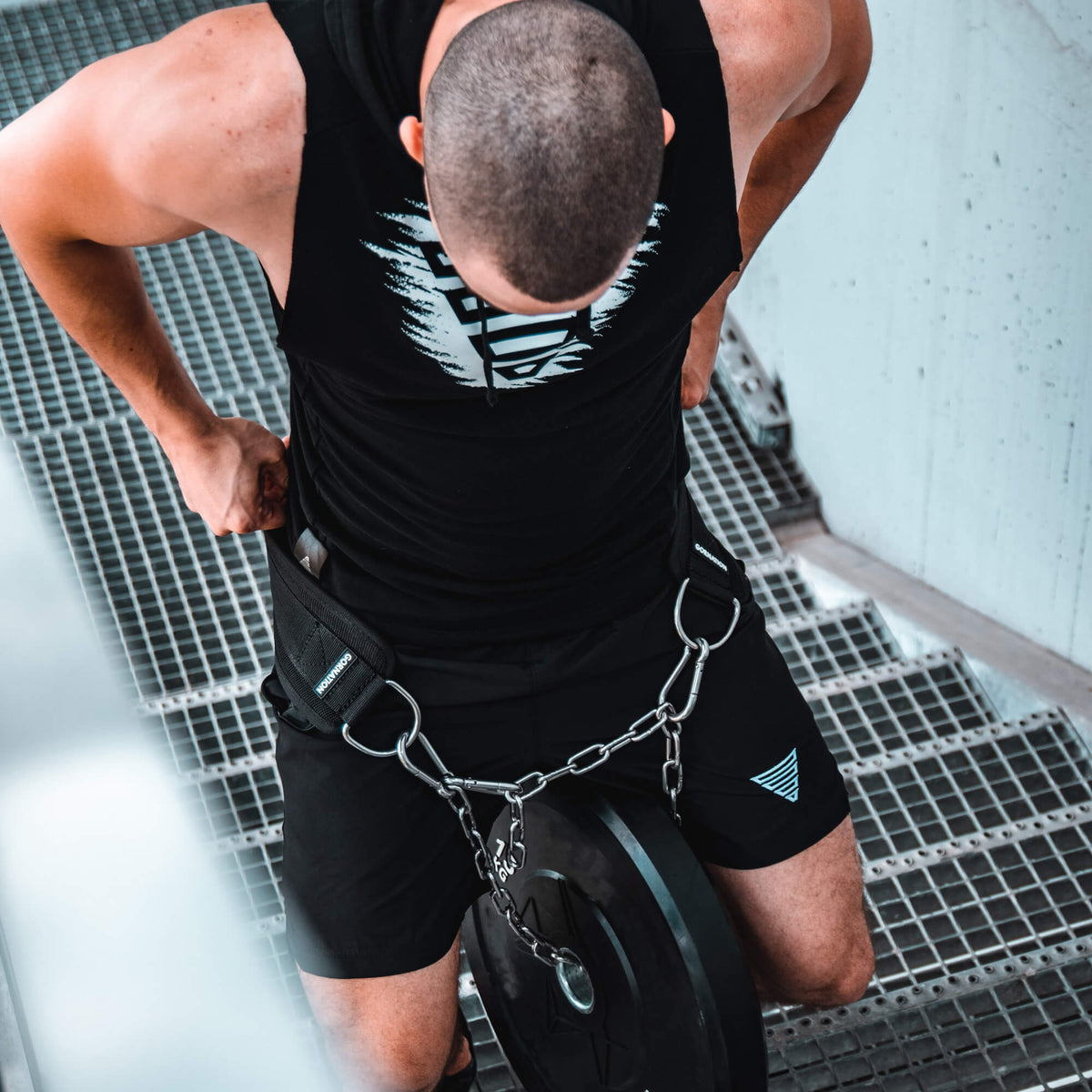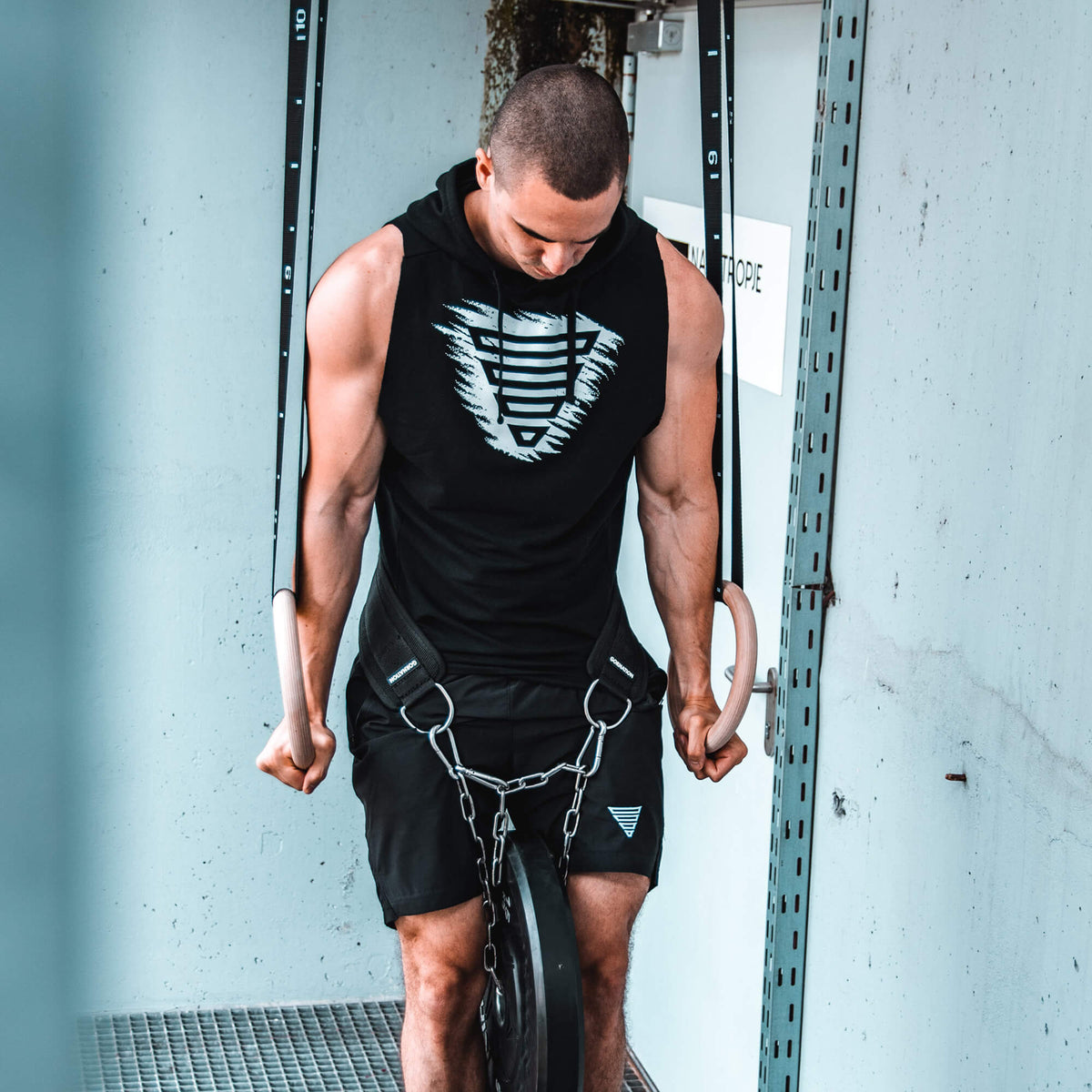 FREQUENTLY ASKED QUESTIONS
A dip belt provides the easy & common way to attach weights of all kinds to you to make your workout progressively heavier. You can attach weights like weight plates, kettlebells or dumbbells to the belt to make exercises like pull-ups, dips, squats, push-ups and muscle ups heavier.
You will receive a Dip Belt with 90cm stainless steel chain, three stainless steel carabiners for flexible attachment options, a pair of wrist wraps with thumb loop & velcro closure, a pair of Elbow Sleeves and a large pouch for transport and an instruction manual with tips & input on your new equipment.
Yes, the belt has been lab tested for load and can hold up to 1000kg load including chain and carabiner. We are aware that probably no one will hang 1000kg on the belt, but this number means a long durability, safety and quality.
The rope is laboratory tested and can bear loads of up to 250kg in the loops. From end to end of the rope it can even bear up to a 1000kg load.
The Power Wrist Wraps provide maximum support during training with the combination of thumb loop, velcro closure and elastic material. The wraps stabilize the wrist for more security during training, especially during heavy loads such as training with extra weight.
Elbow Sleeves provide compression & warmth for your workout. By supporting the biceps, triceps, elbow and forearm, they help you gain more stability and strength. In addition, they protect the skin during ring workouts and are mental support for new best performances.
Yes, the supports can be washed in the washing machine at 30° without fabric softener. Make sure that the Wrist Wraps have a closed Velcro closure.
No problem! You can return it within 30 days after receiving the shipment without needing to provide a reason. Just familiarize yourself with our return conditions in our returns portal