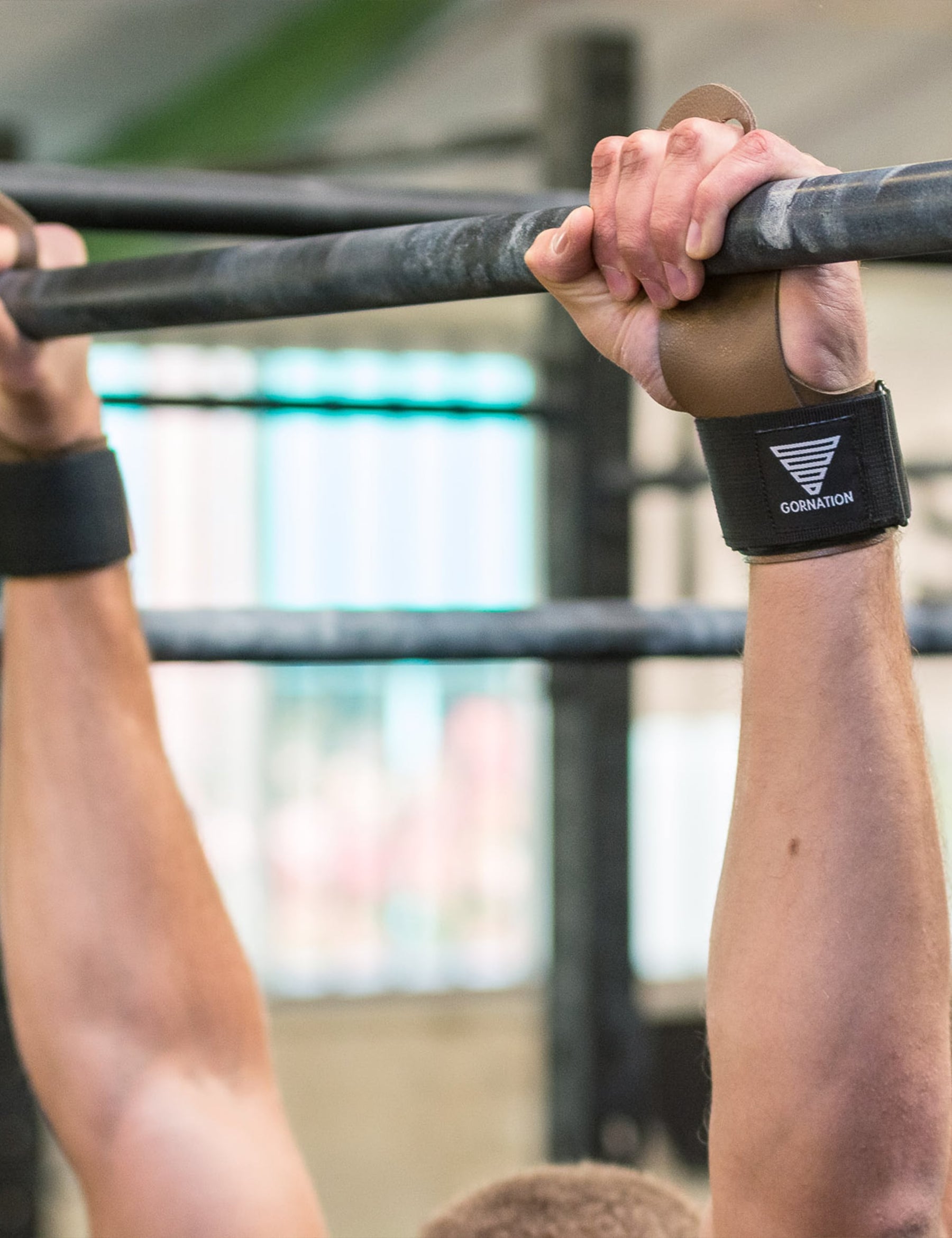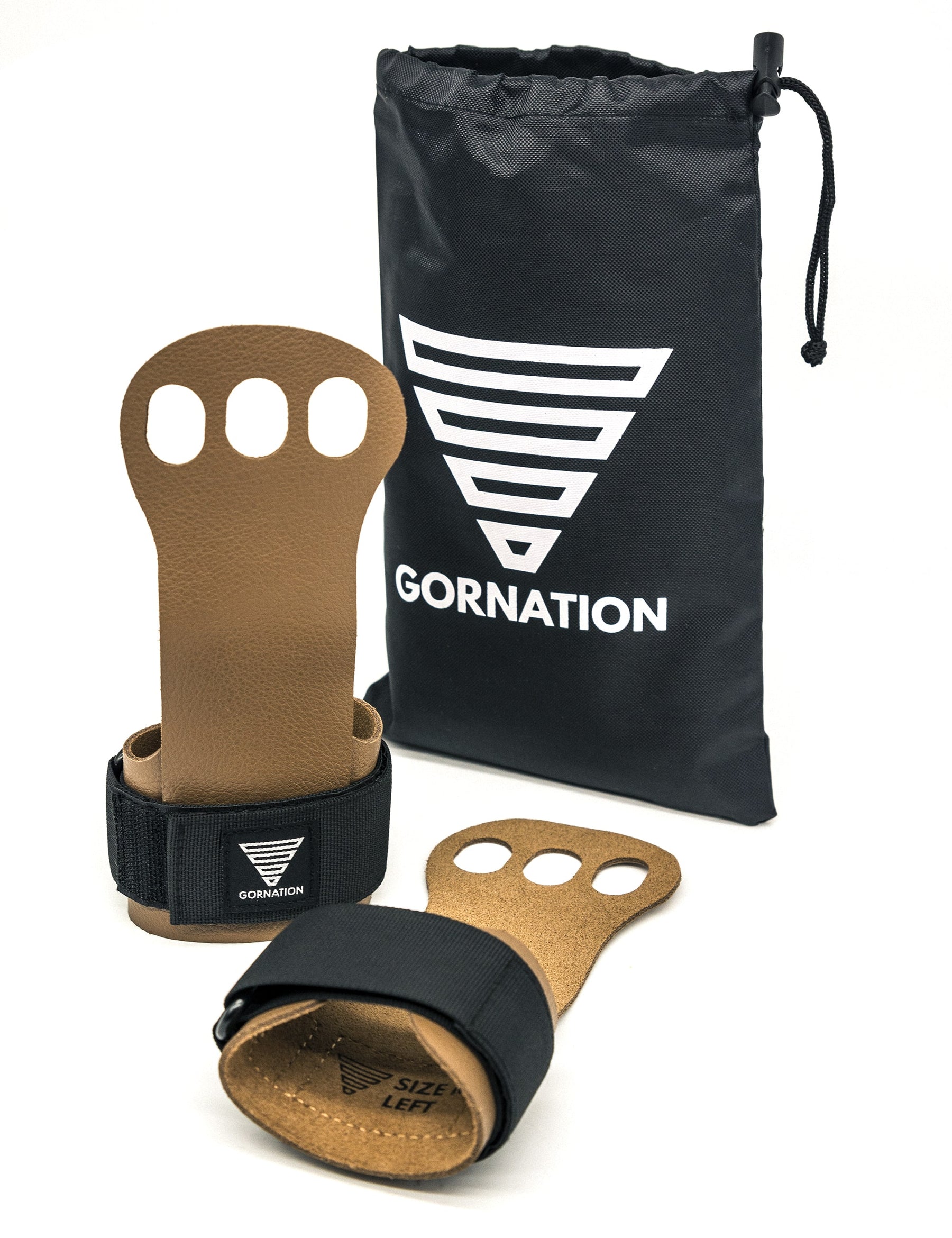 Workout Grips Leather
● Prevents slipping caused by sweaty hands
● Protection of the hands during training
● With integrated wrist support
● Genuine leather for lasting durability
● 2 Grips incl. carrying pouch
● Prevent slipping caused by sweaty hands
● Reduce pressure on calluses & painful areas on the palms of your hands
● Suitable for freestyle & explosive movements like muscle ups & pull-ups
● Integrated wrist support thanks to wide buckle on the wrist
● Compatible with chalk for maximum grip on bar & rings
● Material of grip surface: 100% genuine leather with high-quality polyurethane coating
● Material of wrist protector: 79% polyester, 21% iron (closure ring)
You can find the right size with the dedicated size guide in the product images. Measure the distance from the base of your middle finger to the bottom of your palm. If you are between two sizes, we advise you to take the larger one.

● 7 - 8,5cm for size S
● 8.5 - 10cm for size M
● 10 - 12cm for size L
● 12 - 14cm for size XL
The smart alternative to gloves with wrist support
DESIGNED FOR HIGH AMBITIONS
UPGRADE YOUR PERFORMANCE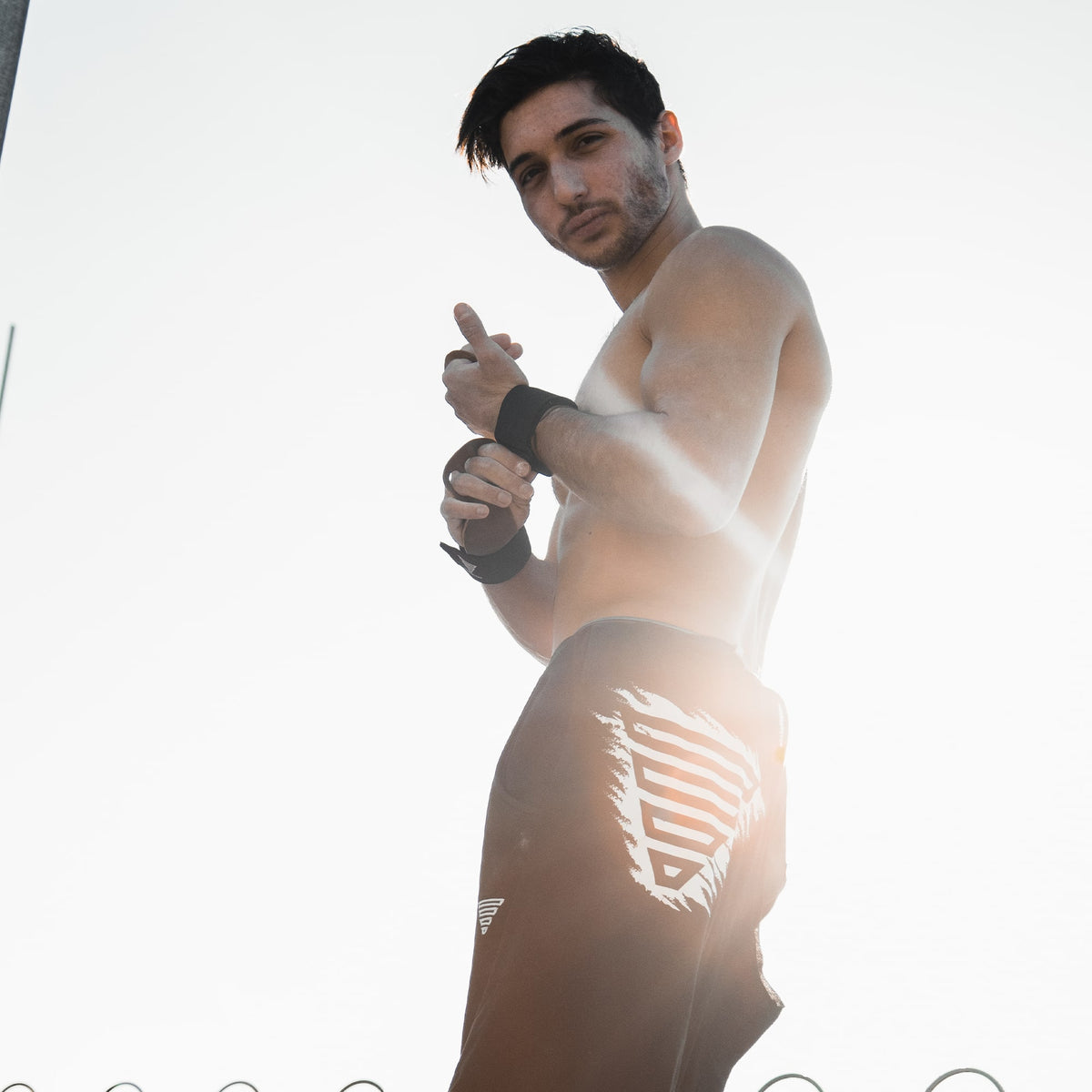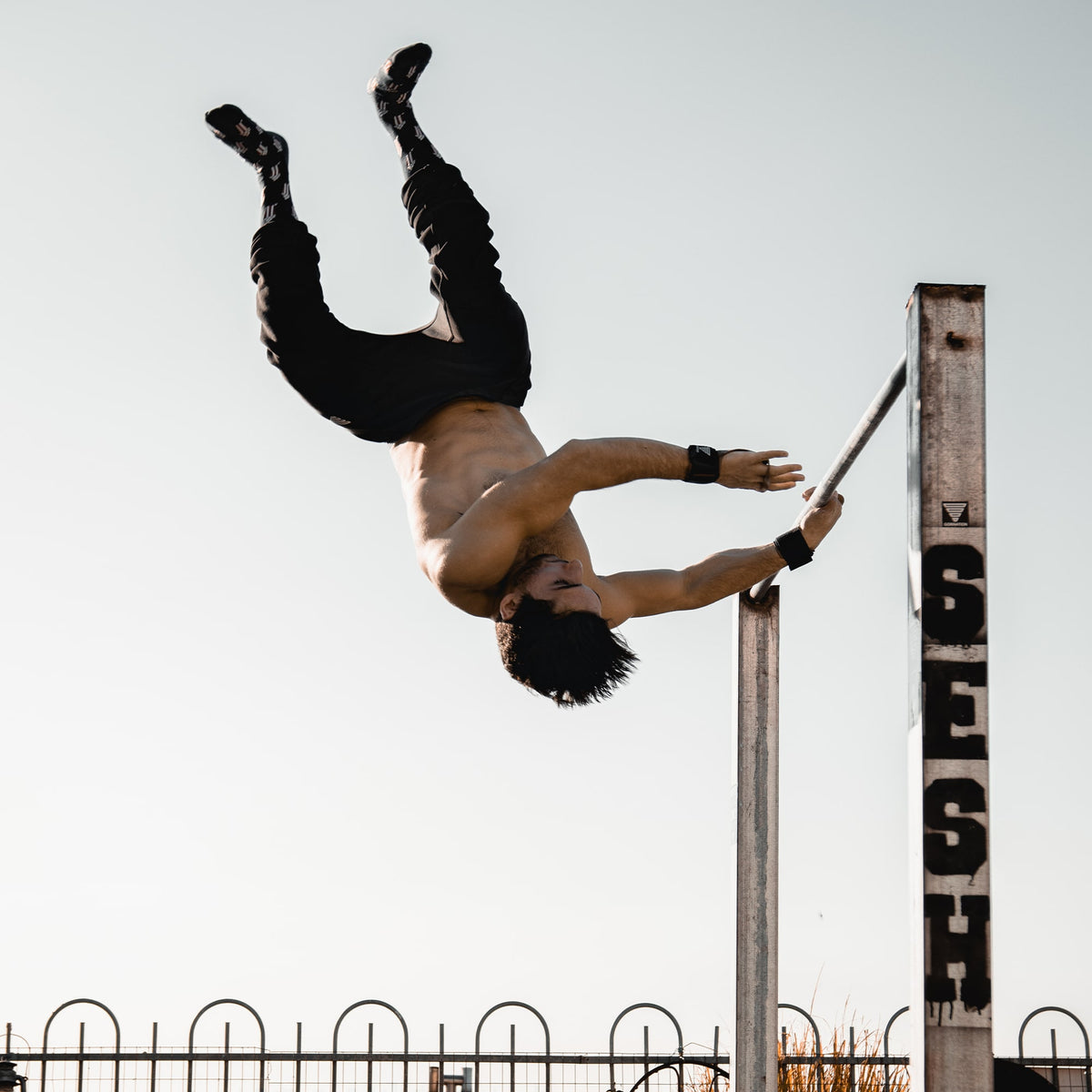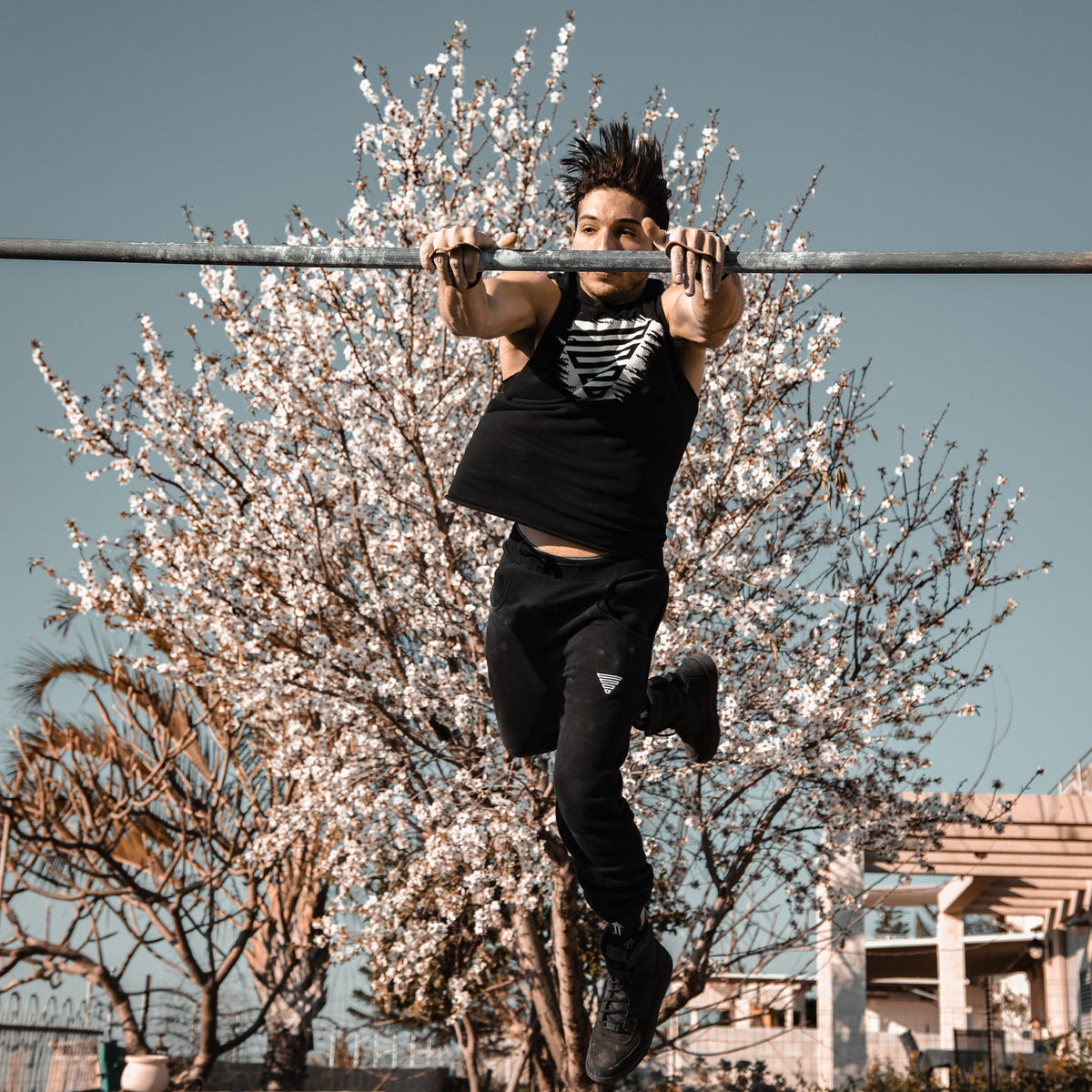 FREQUENTLY ASKED QUESTIONS
The leather workout grips make sense wherever you have a lot of pressure on the palm or are hindered by sweaty hands, such as during pull-ups, muscle ups or freestyle calisthenics.
Due to the very strong grip on the bar, the Carbon Grips are not suitable for all exercises. For example, in dynamic movements such as muscle ups or freestyle calisthenics, it can be helpful if you can more easily release your hands from the bar. The leather grips provide a good grip, but at the same time you are flexible enough to bring full performance during dynamic movements. Therefore, for the focus on maximum grip we recommend the Carbon Grips and for dynamic exercises the Leather Grips.
Yes, you will receive a pair of grips (left and right) with a carry pouch.
No problem! You can return it within 30 days after receiving the shipment without needing to provide a reason. Just familiarize yourself with our return conditions in our returns portal