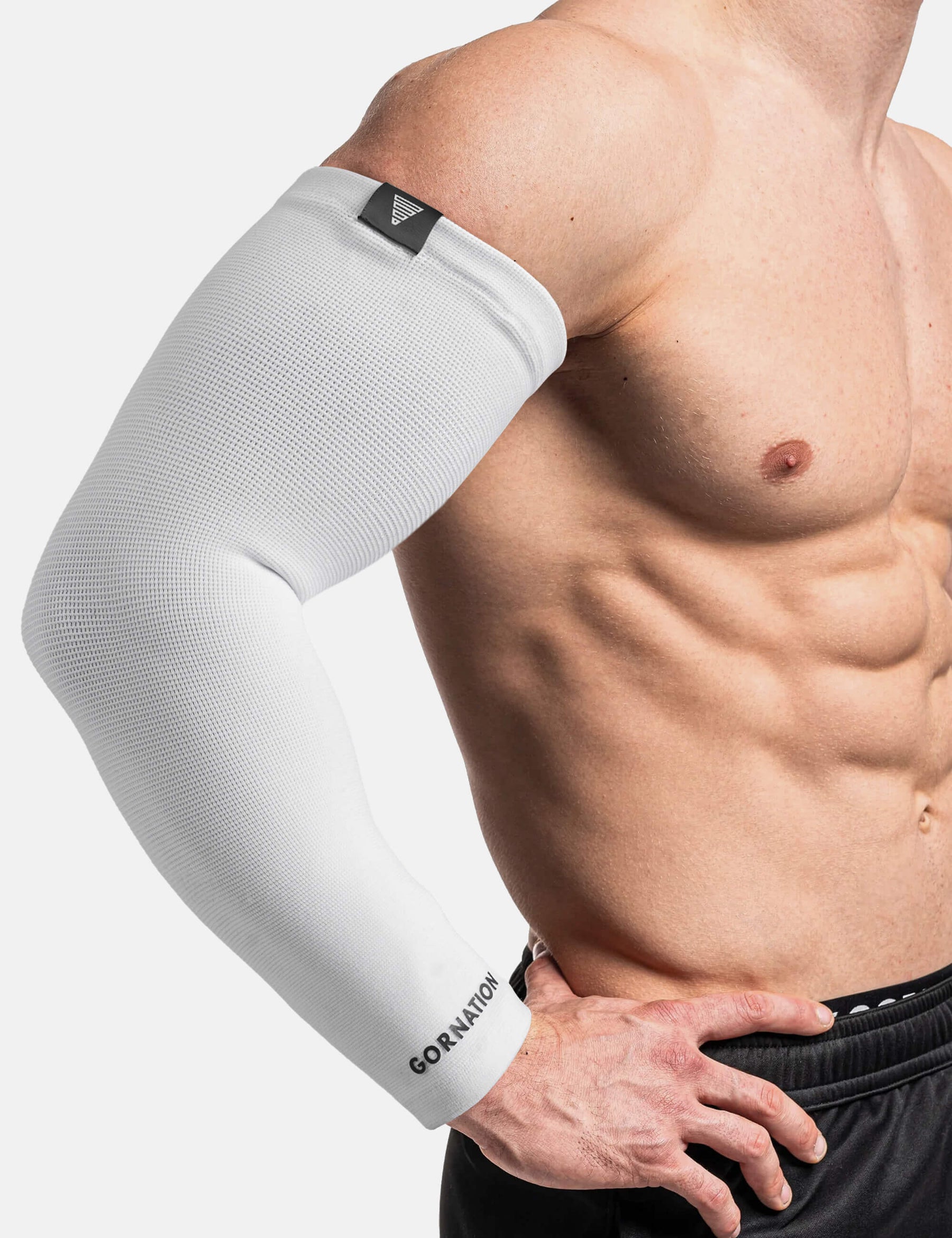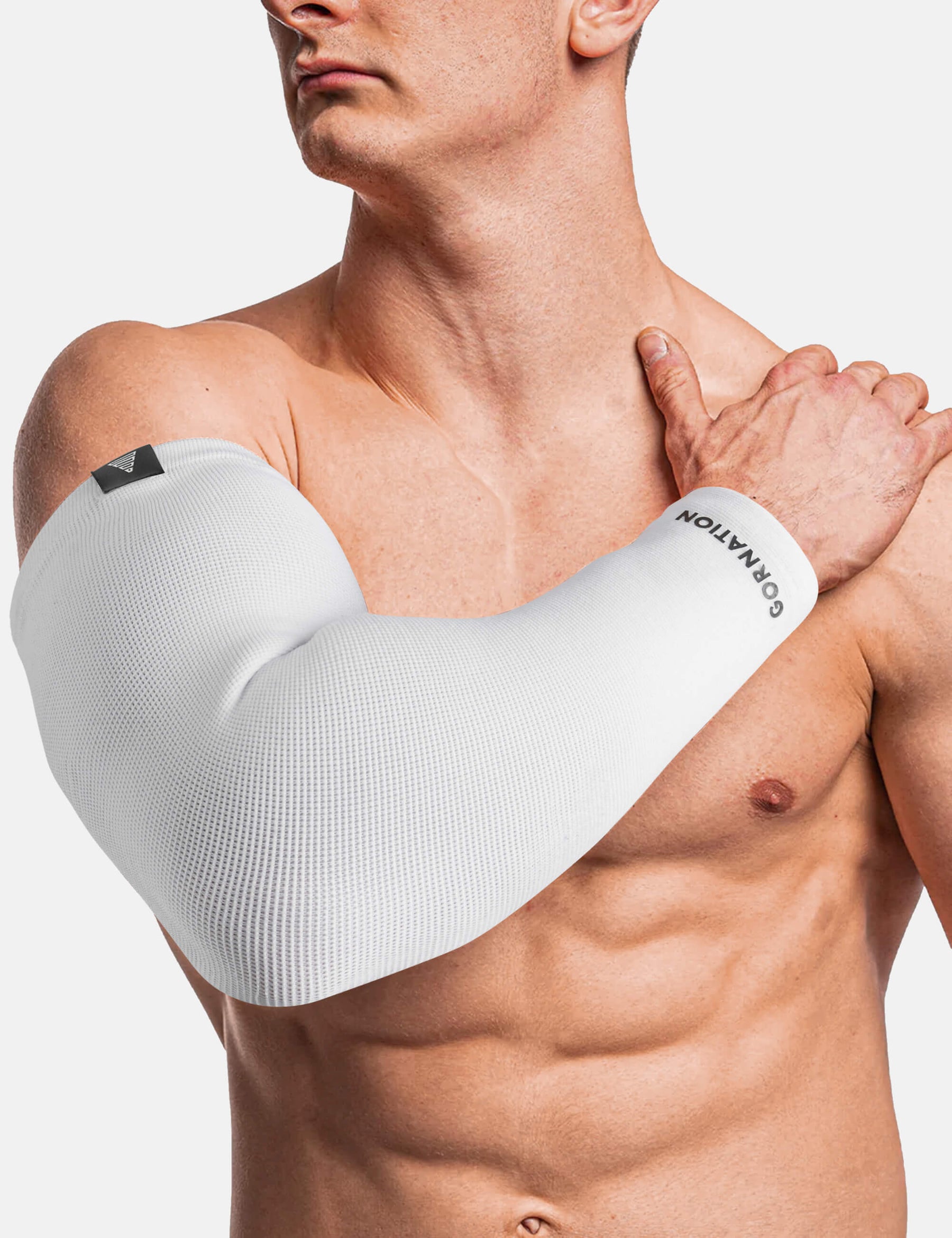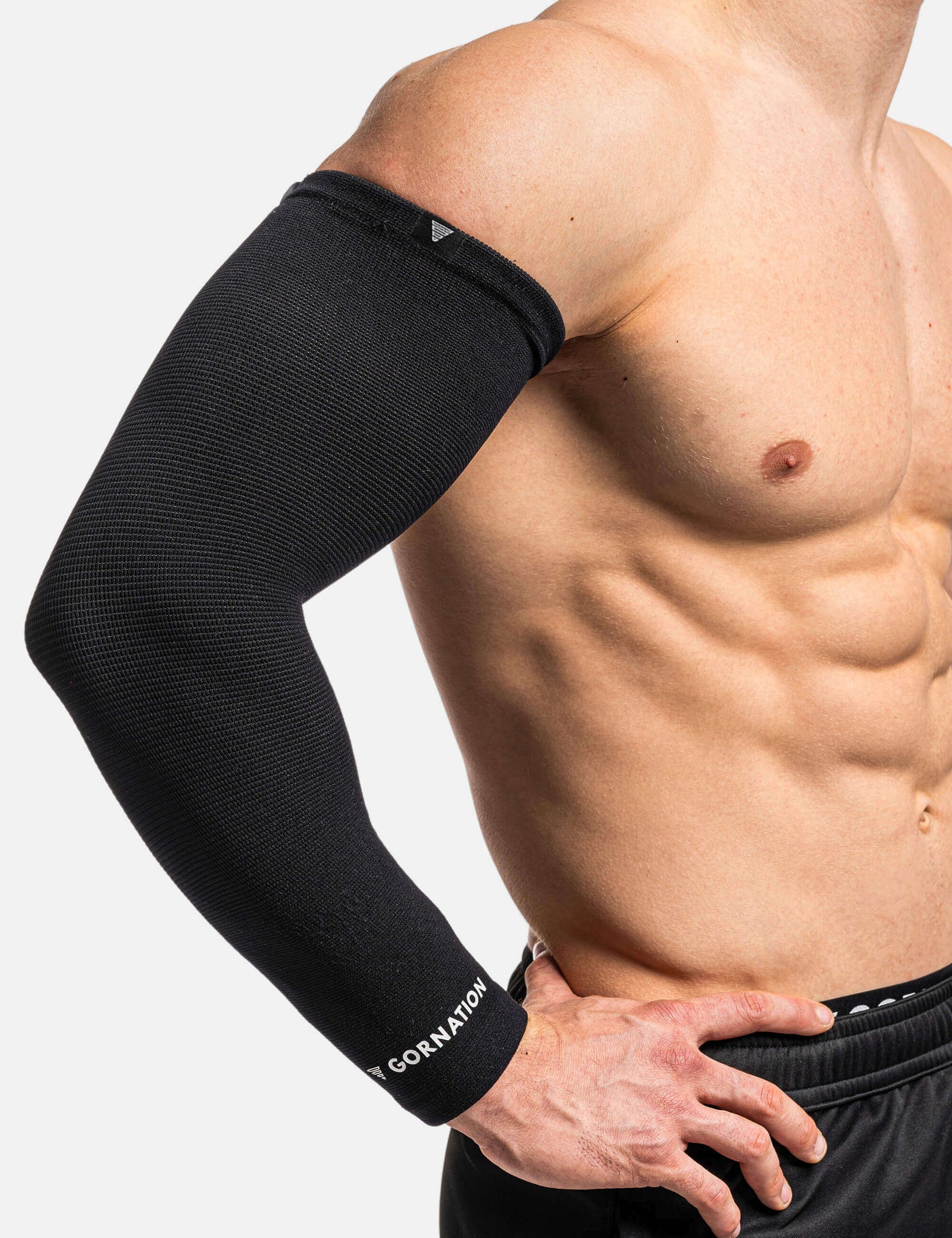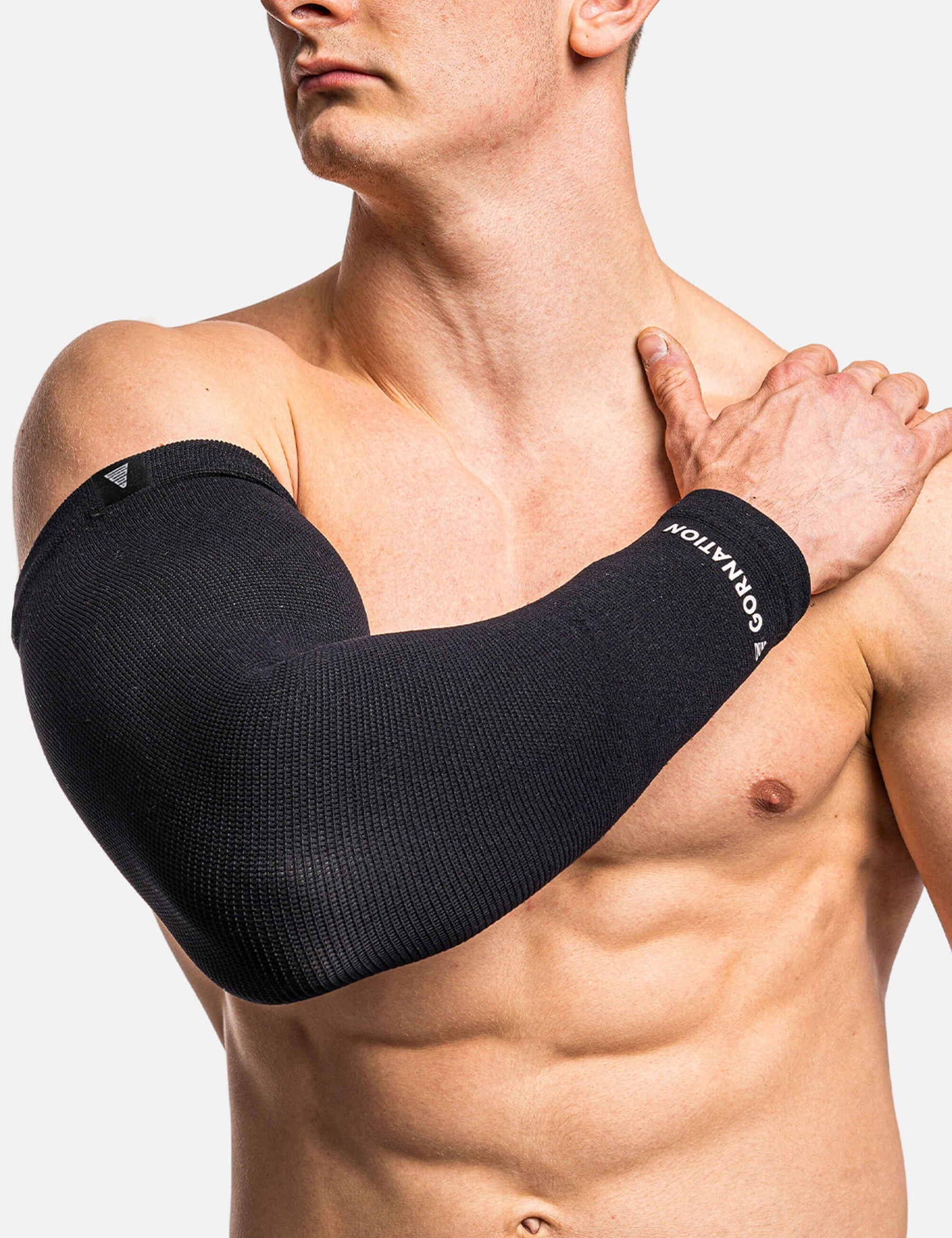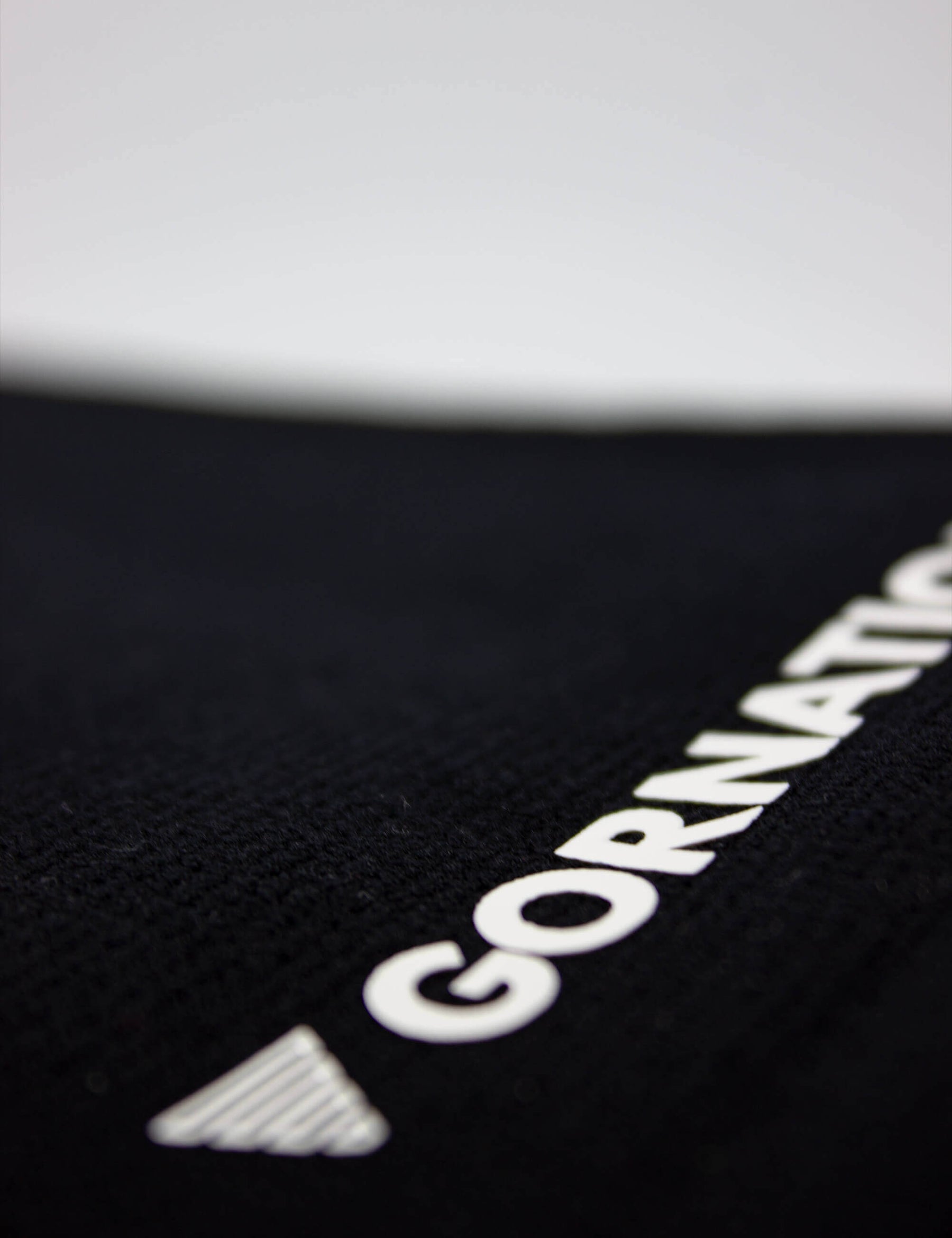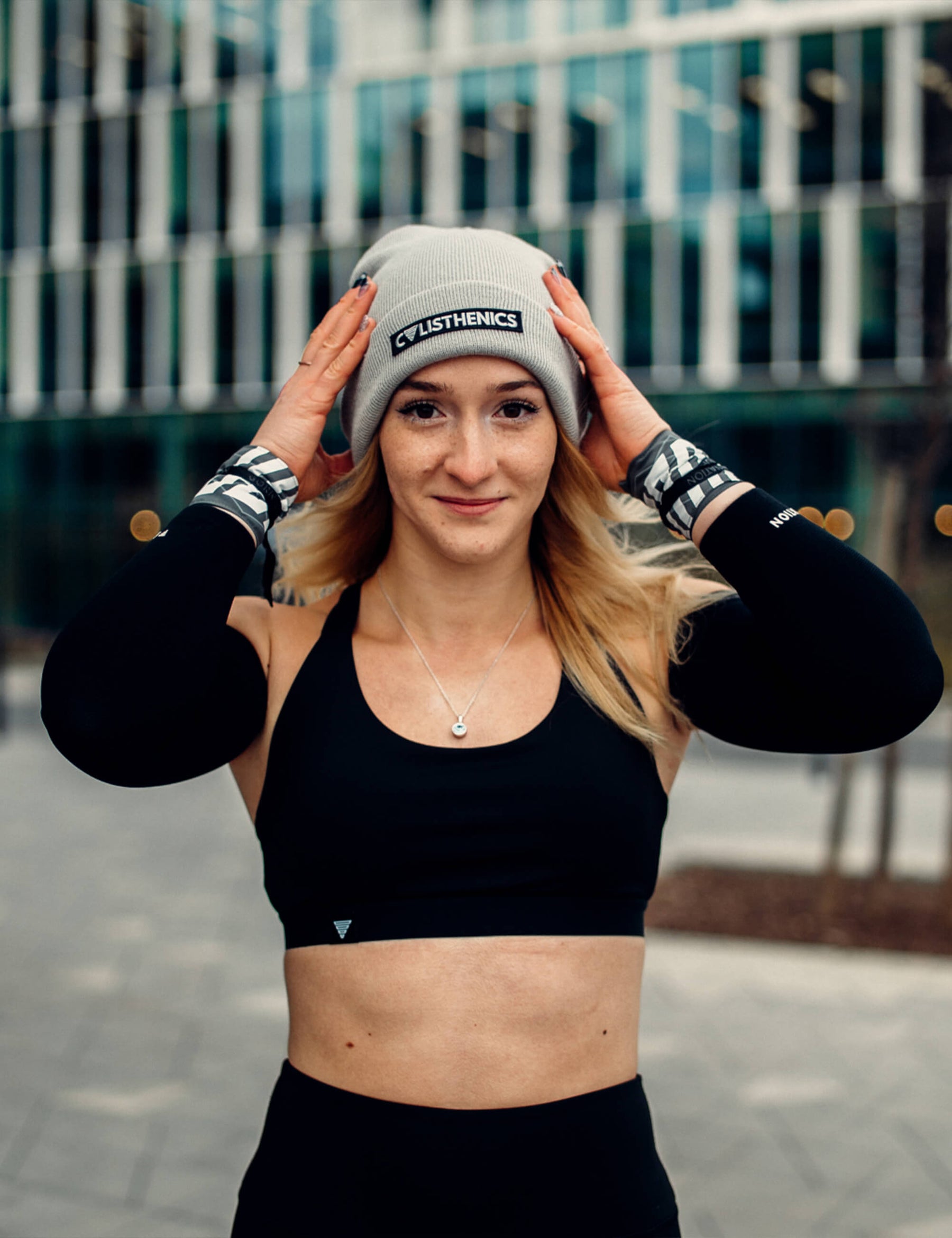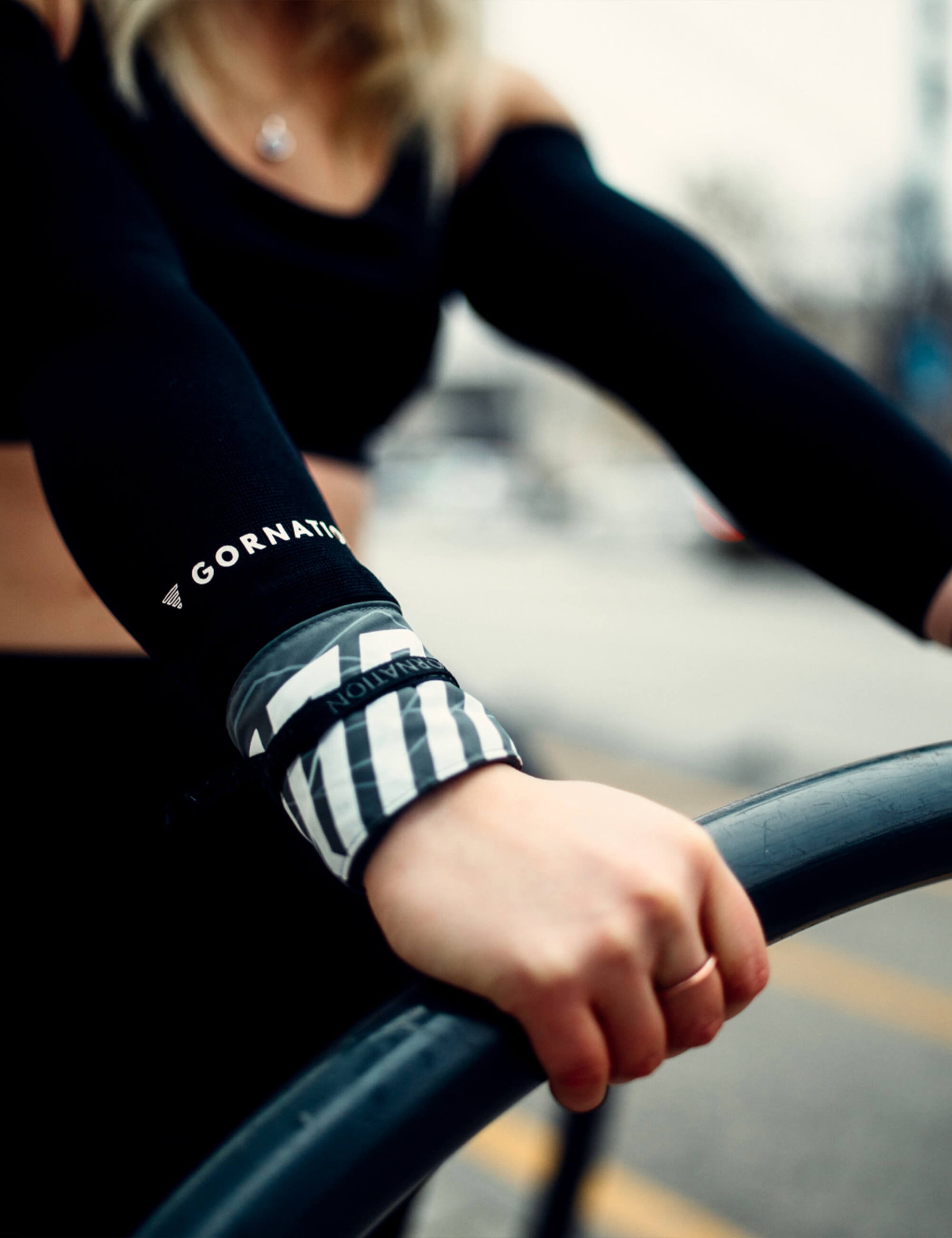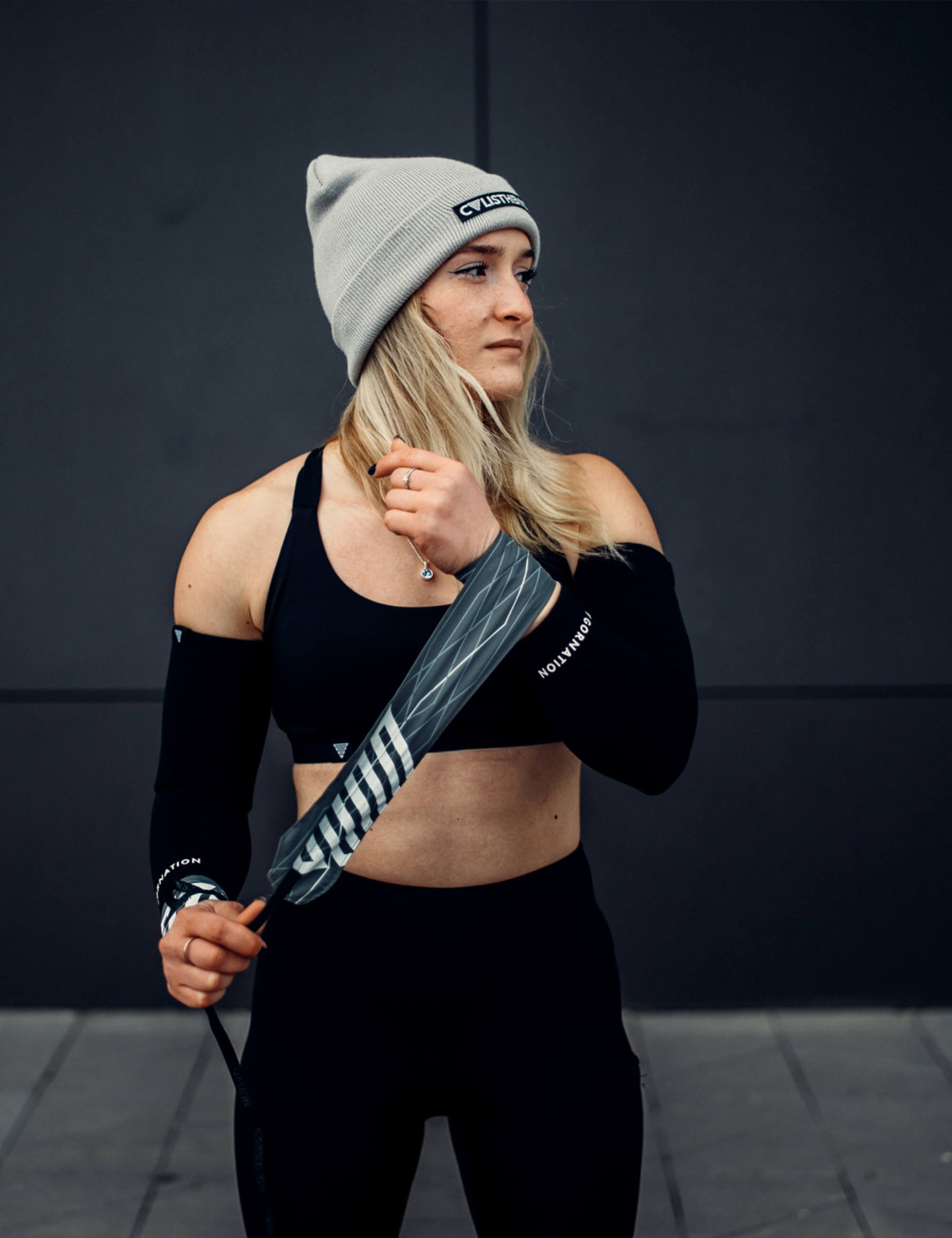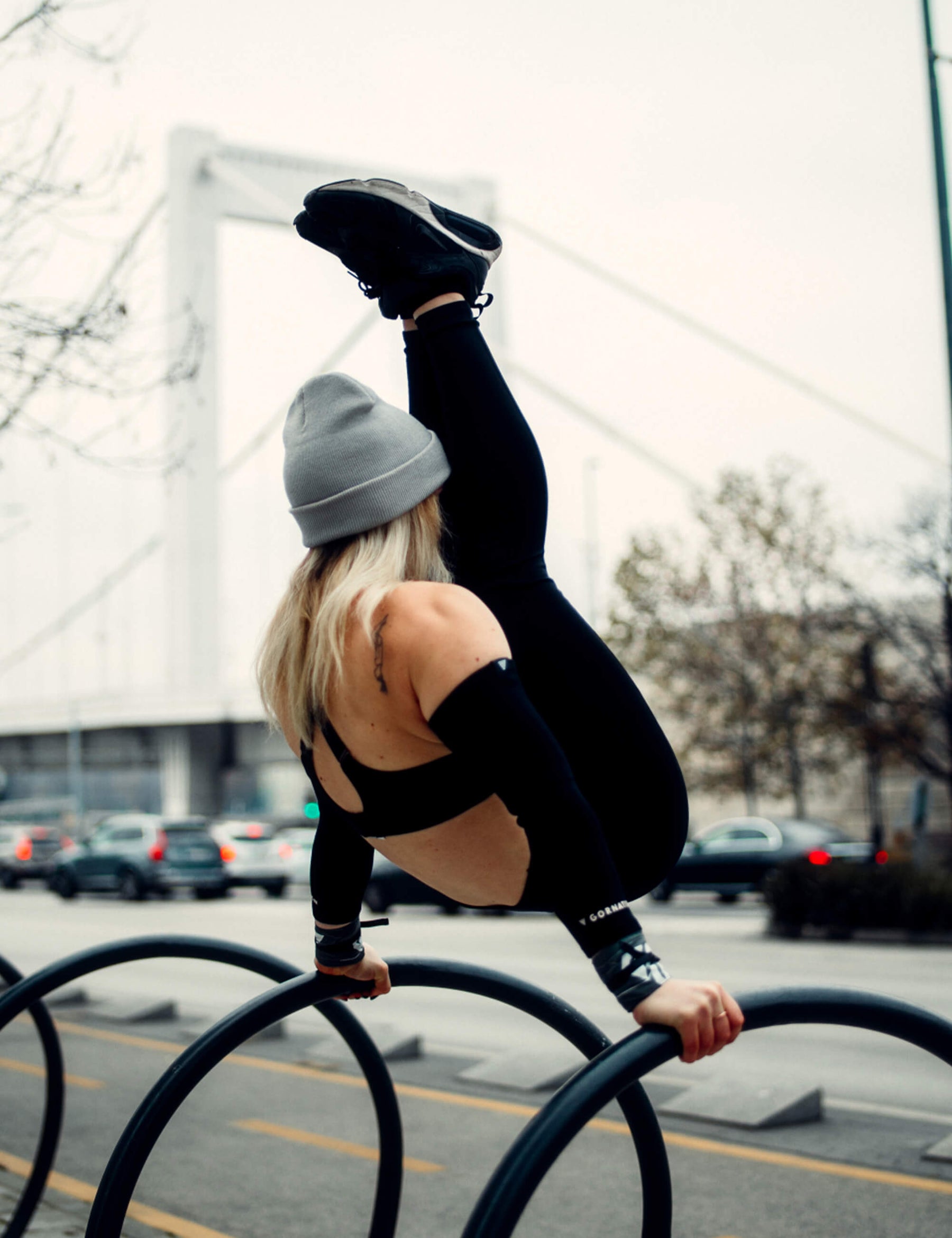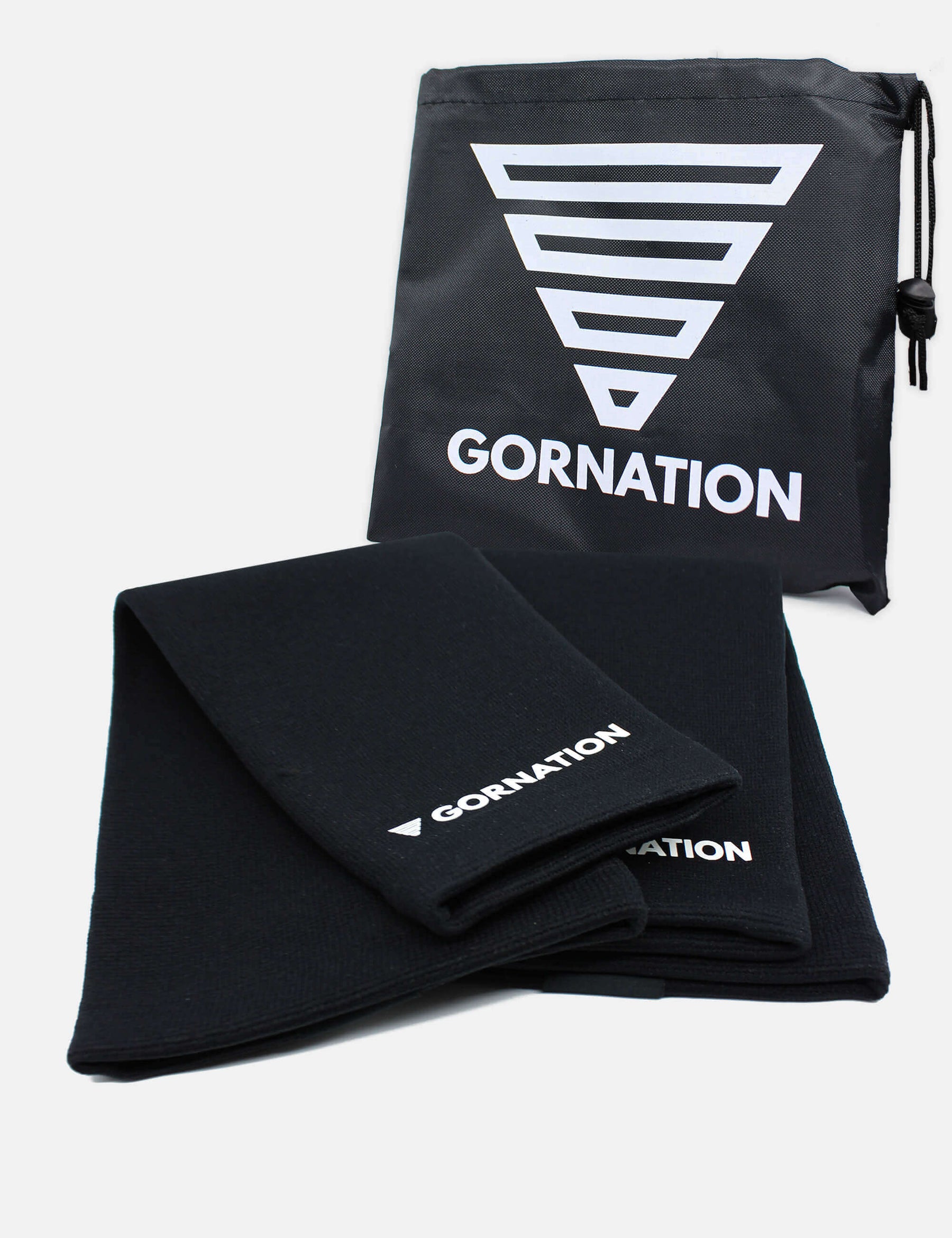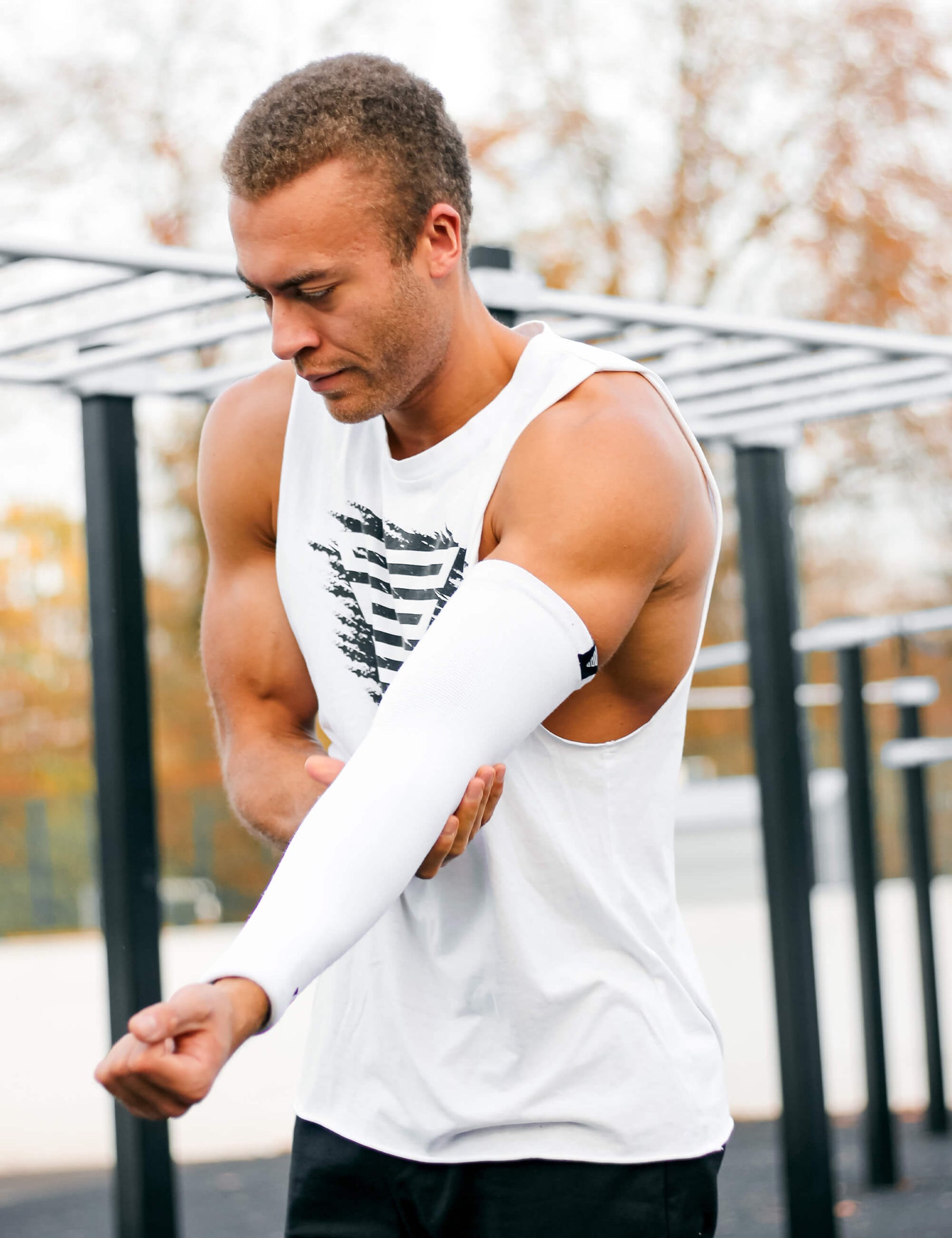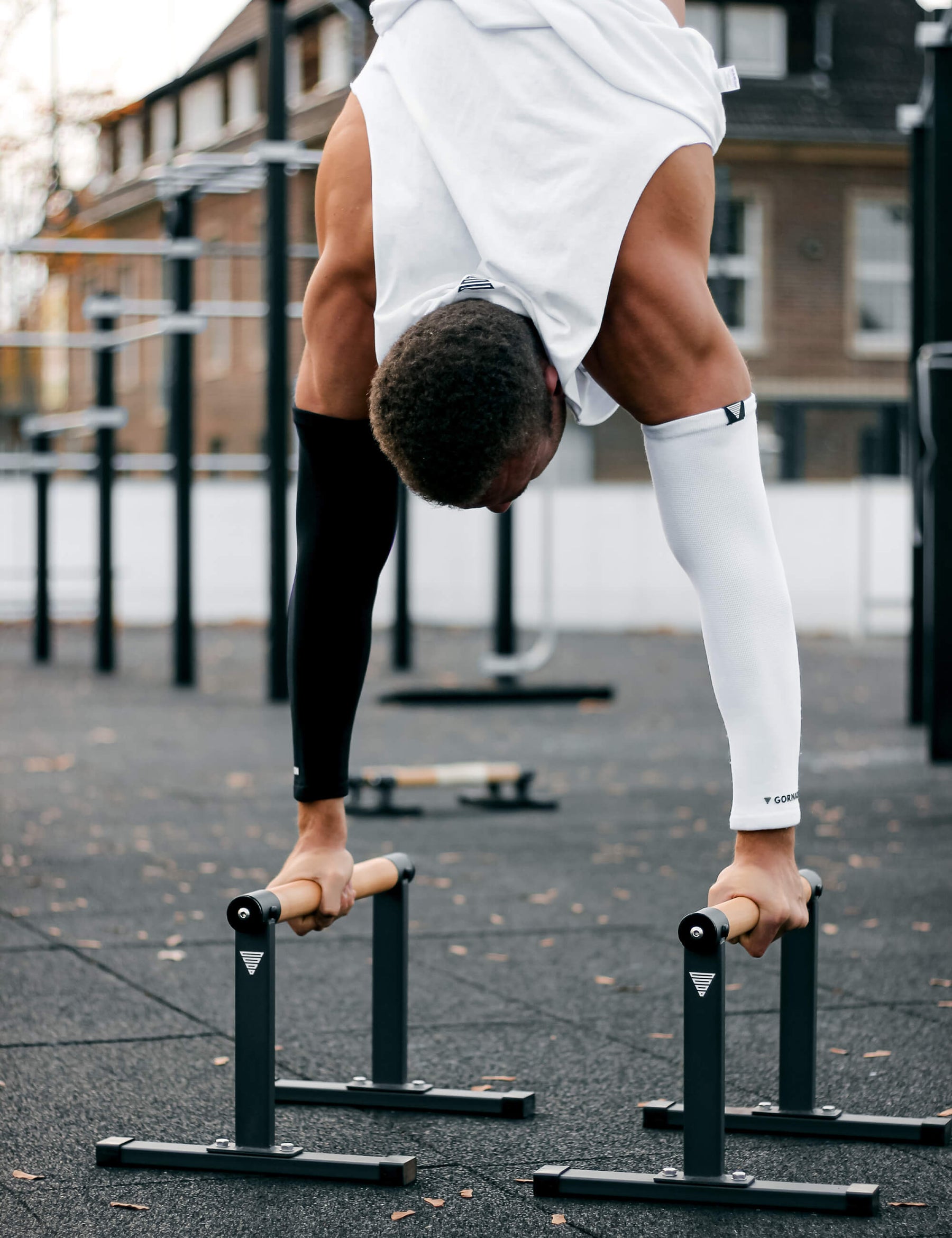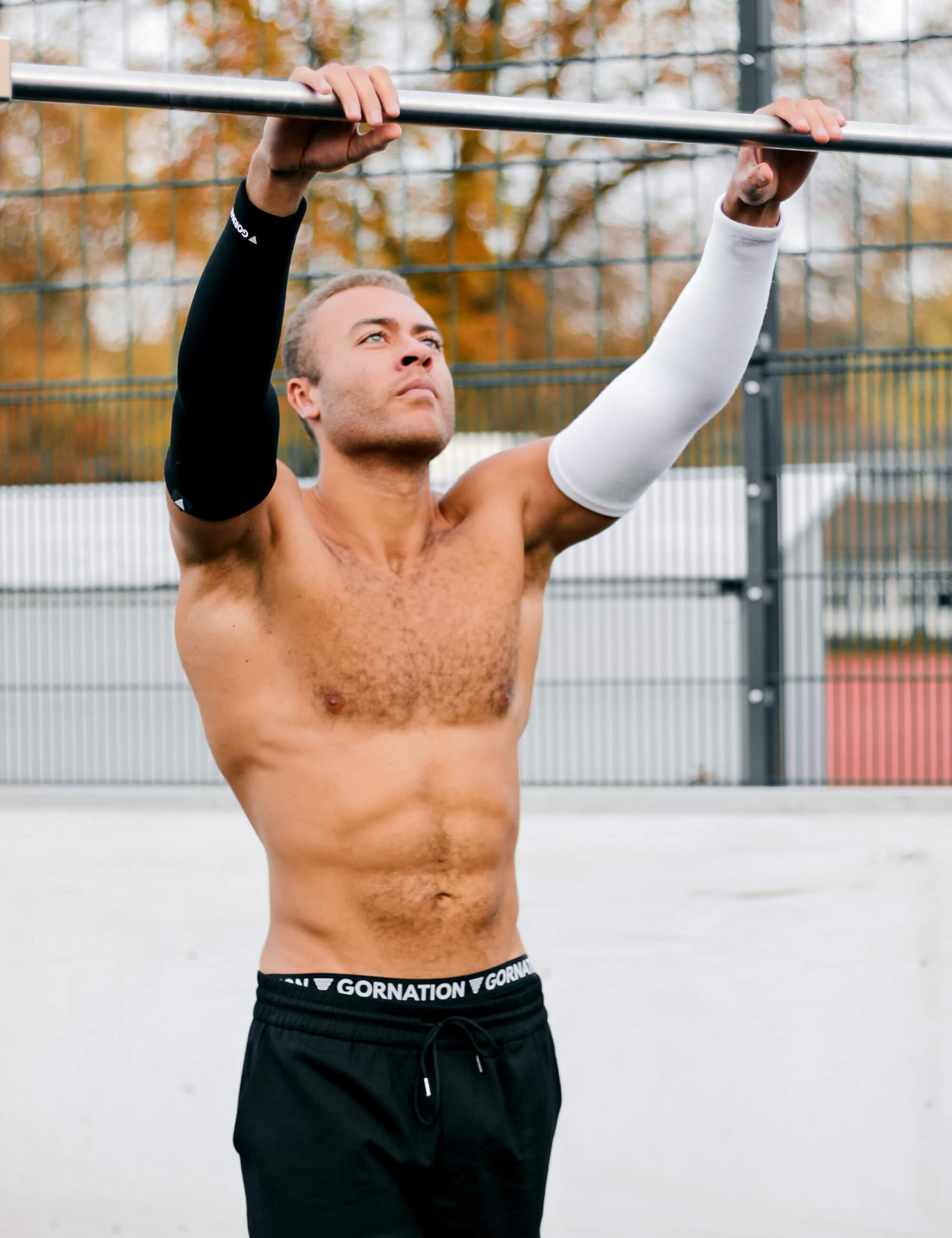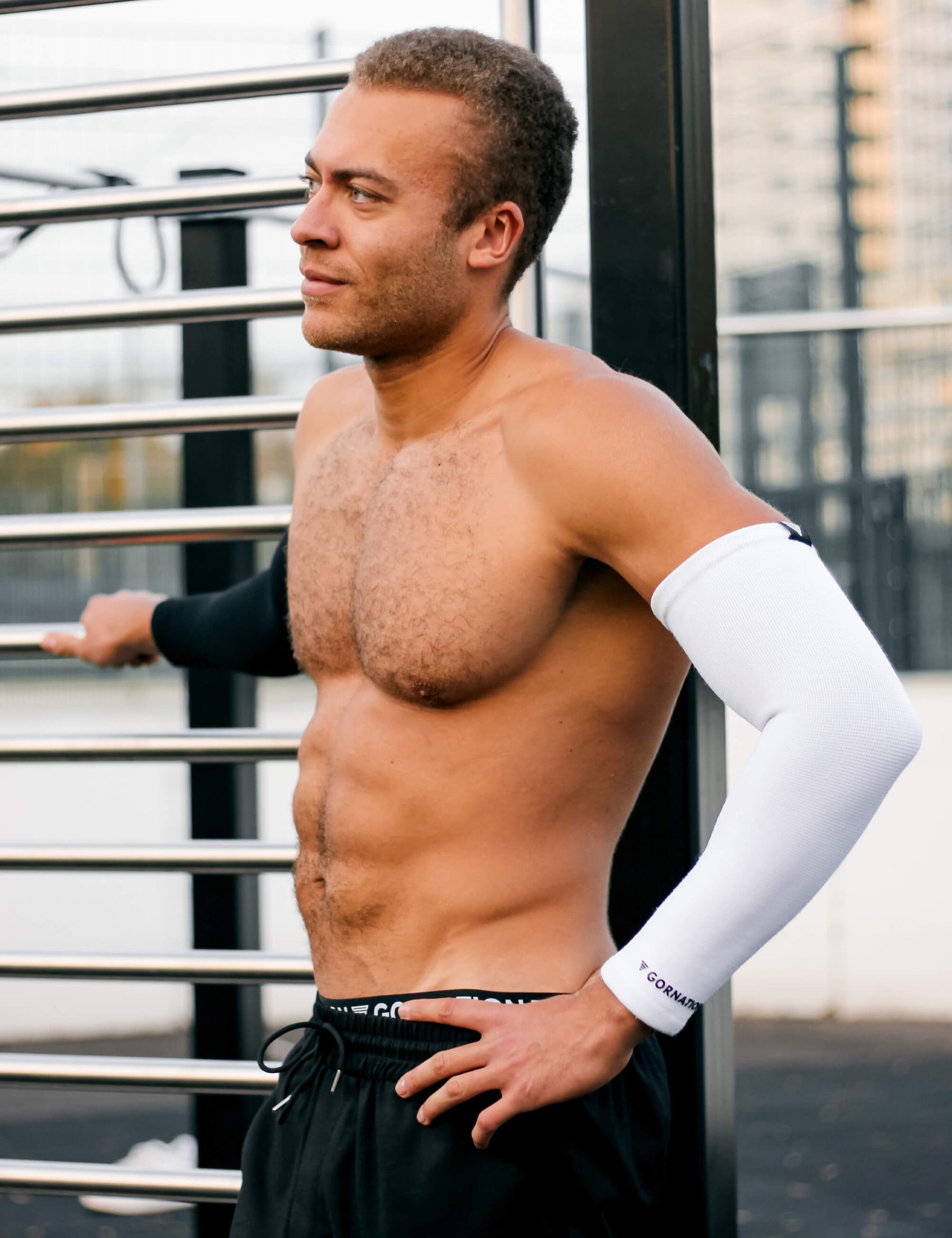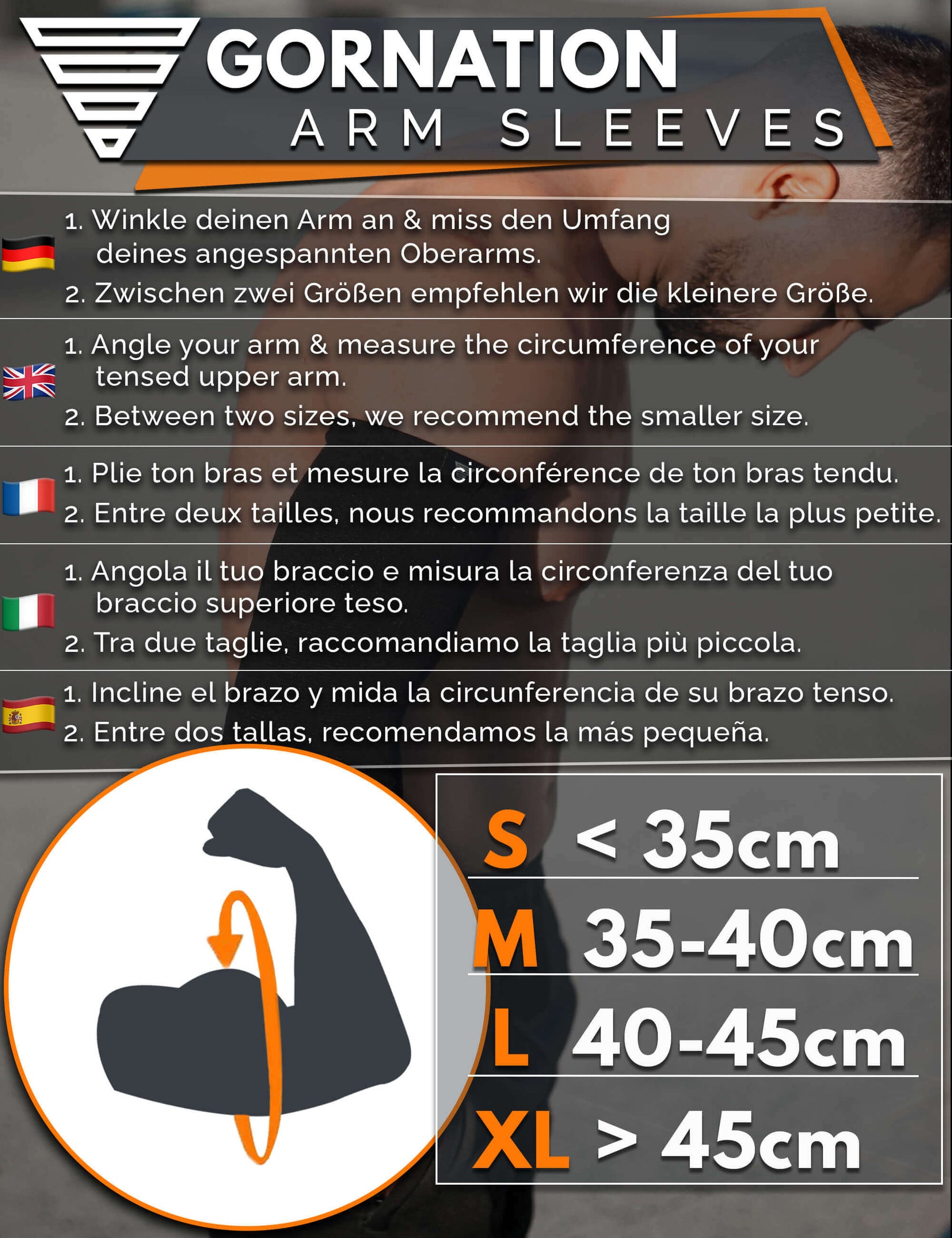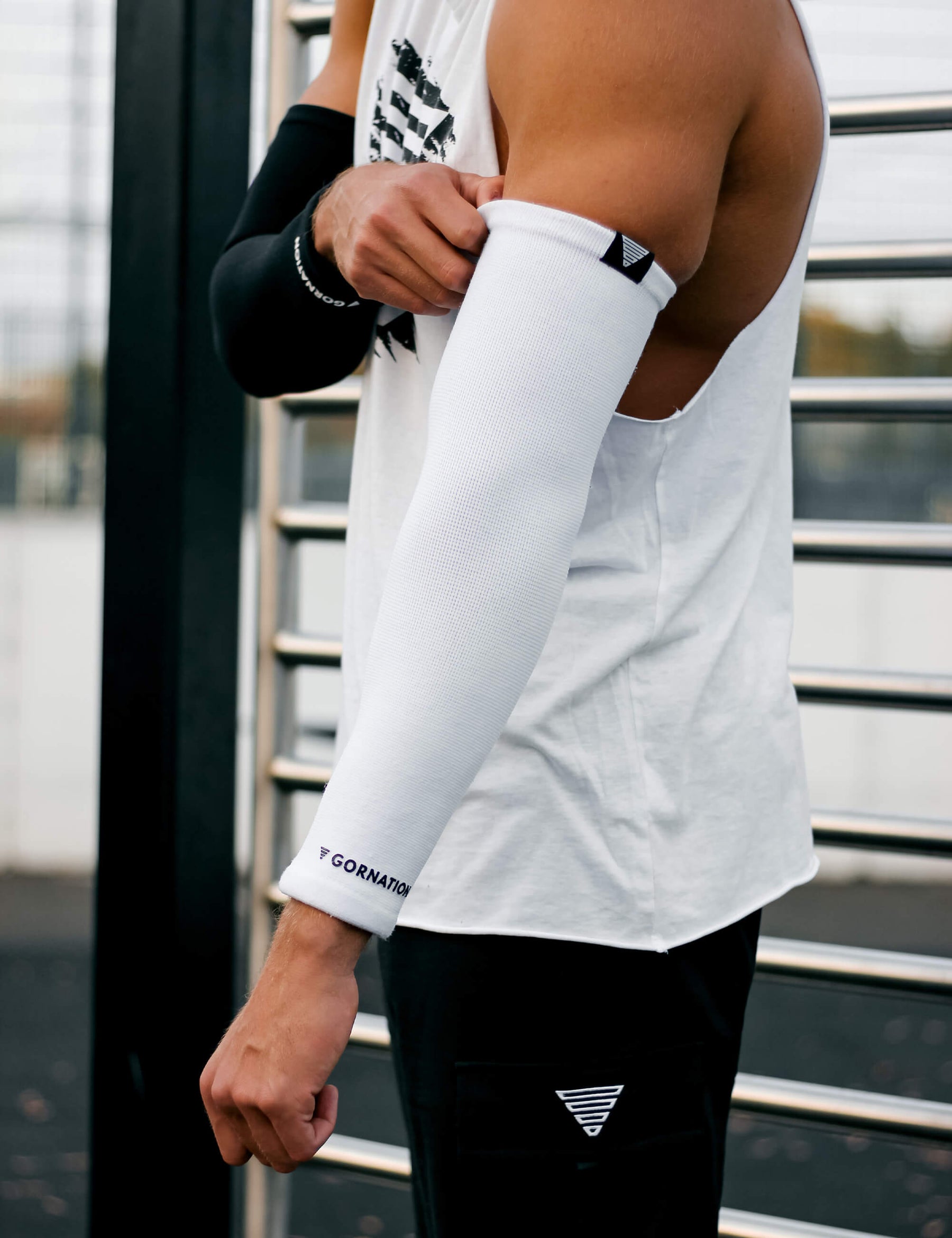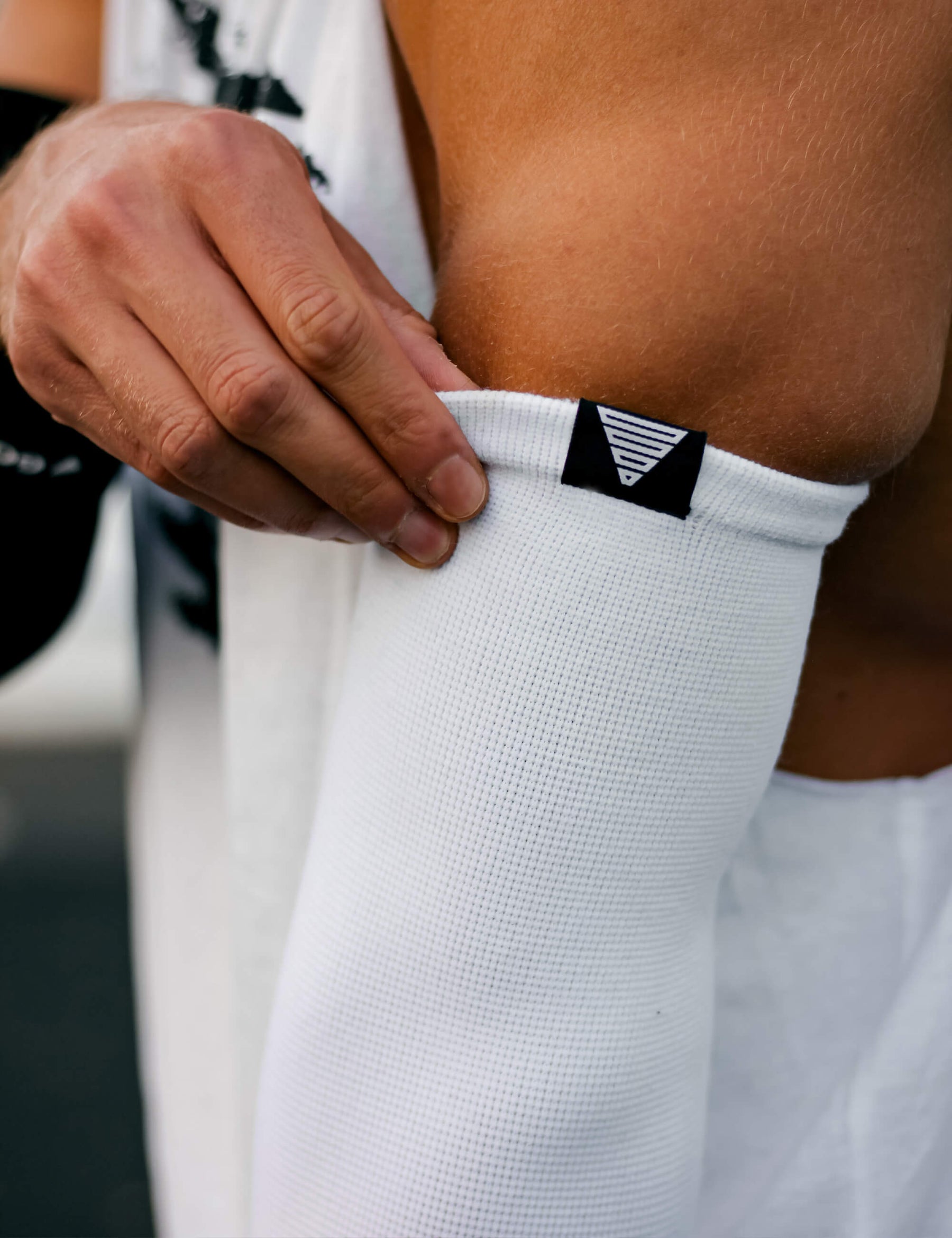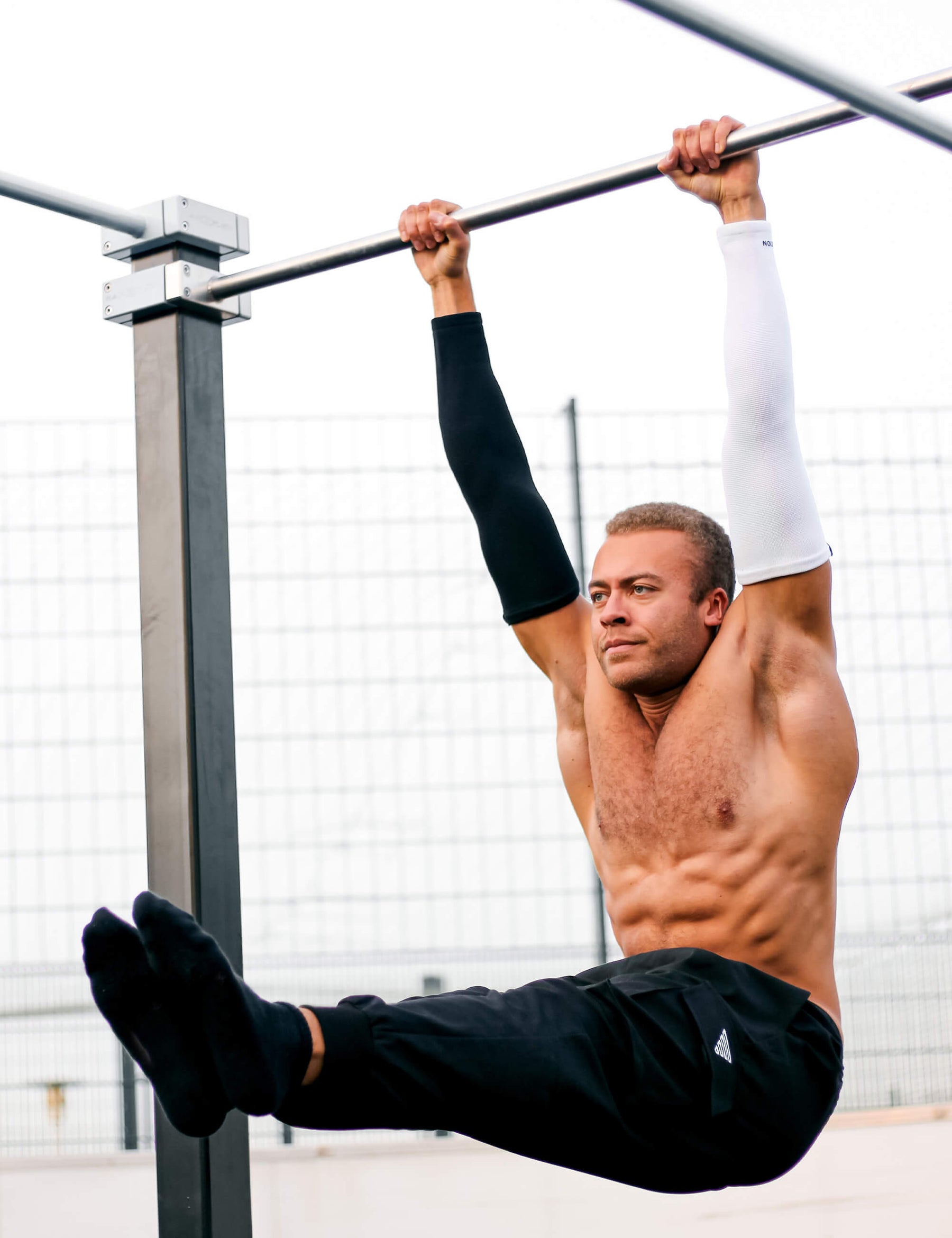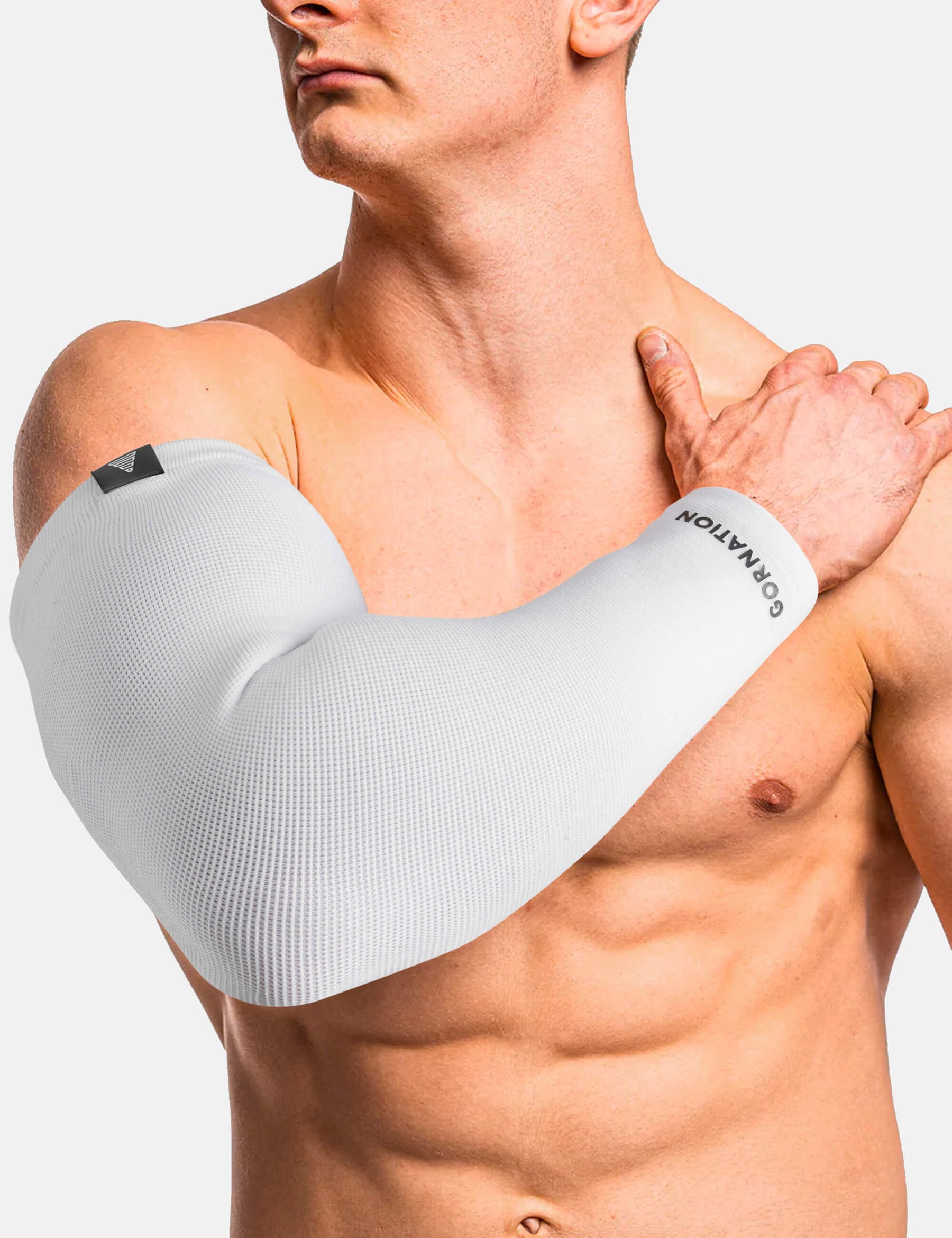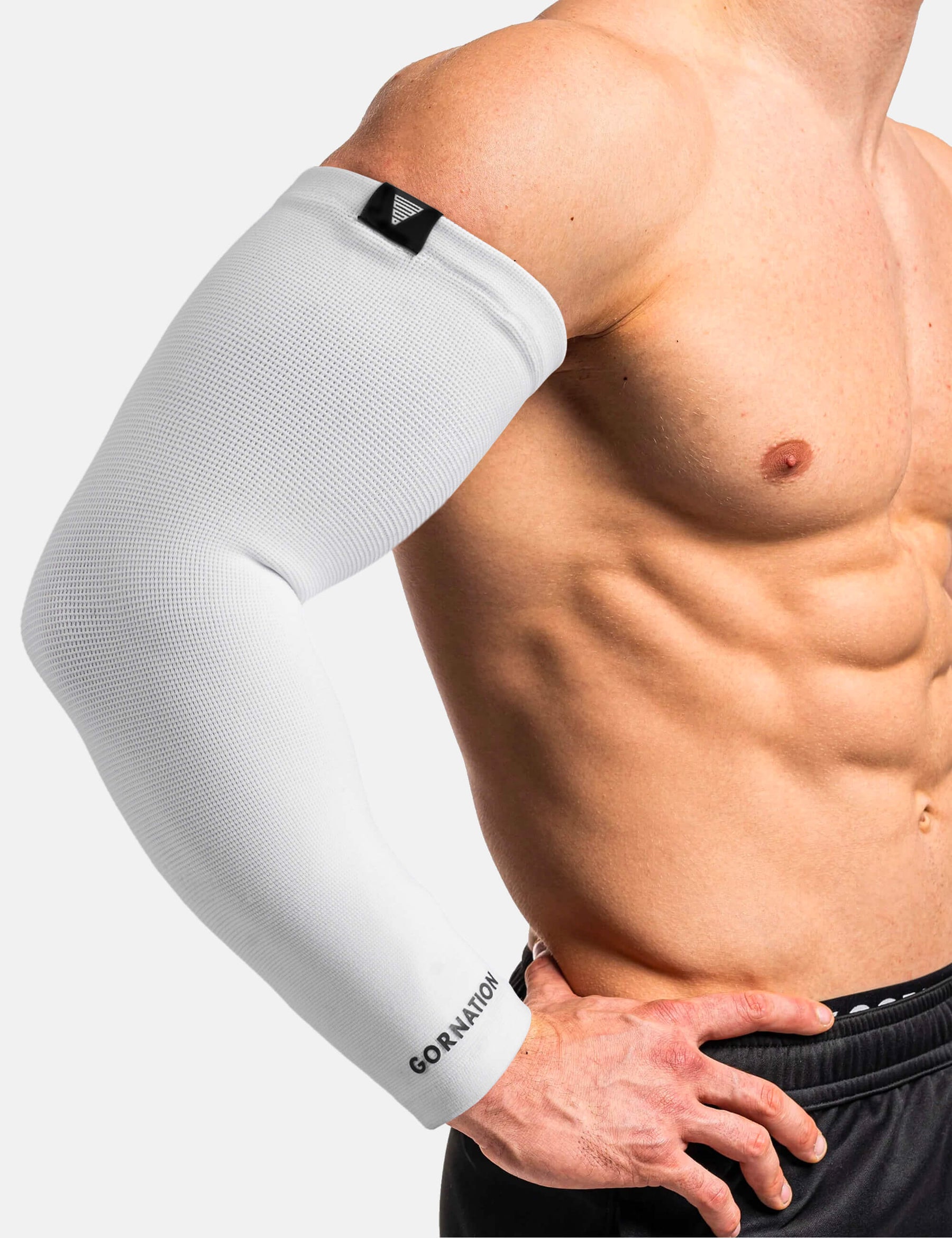 Arm Sleeves
● Supportive warmth for your entire arm
● Comfortable compression for more stability
● Improved performance during training
● Support of forearm, elbow and upper arm
● Delivery includes two supports (one pair)
● Two sleeves for the support of the entire bicep, tricep & forearm
● Comfortable & supportive, ideal for training Basics, Skills, Dynamics & Weighted
● Compression & stability for biceps, forearm & elbow
● Material: 65% Nylon, 30% Polyester, 5% Elastane
● Content of delivery: 2x arm sleeves (one pair), 1x carry pouch
Using the guide in the product images, measure the circumference of your strained upper arm. If you are between sizes, we recommend the smaller one:

● <35cm circumference for size S
● 35 - 40cm circumference for size M
● 40 - 45cm circumference for size L
● >45cm circumference for size XL
● Wash with similar colors at 30°
● Do not use fabric softener
● Air dry
● Do not use a dryer
● Do not dry clean
● Do not bleach
● Keep out of contact with velcro and zippers
More performance & support for the entire arm
DESIGNED FOR HIGH AMBITIONS
UPGRADE YOUR PERFORMANCE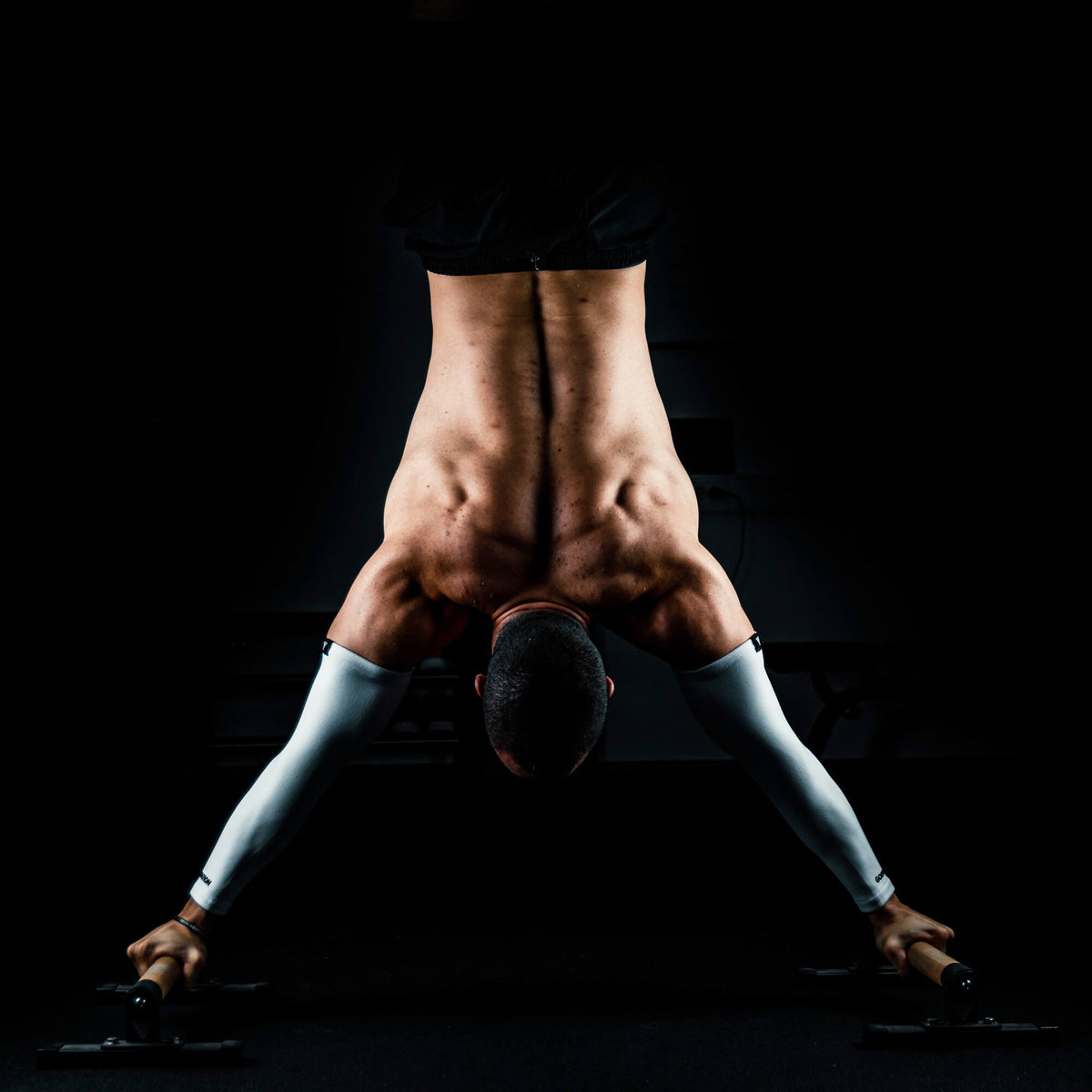 ACHIEVE NEW BEST PERFORMANCES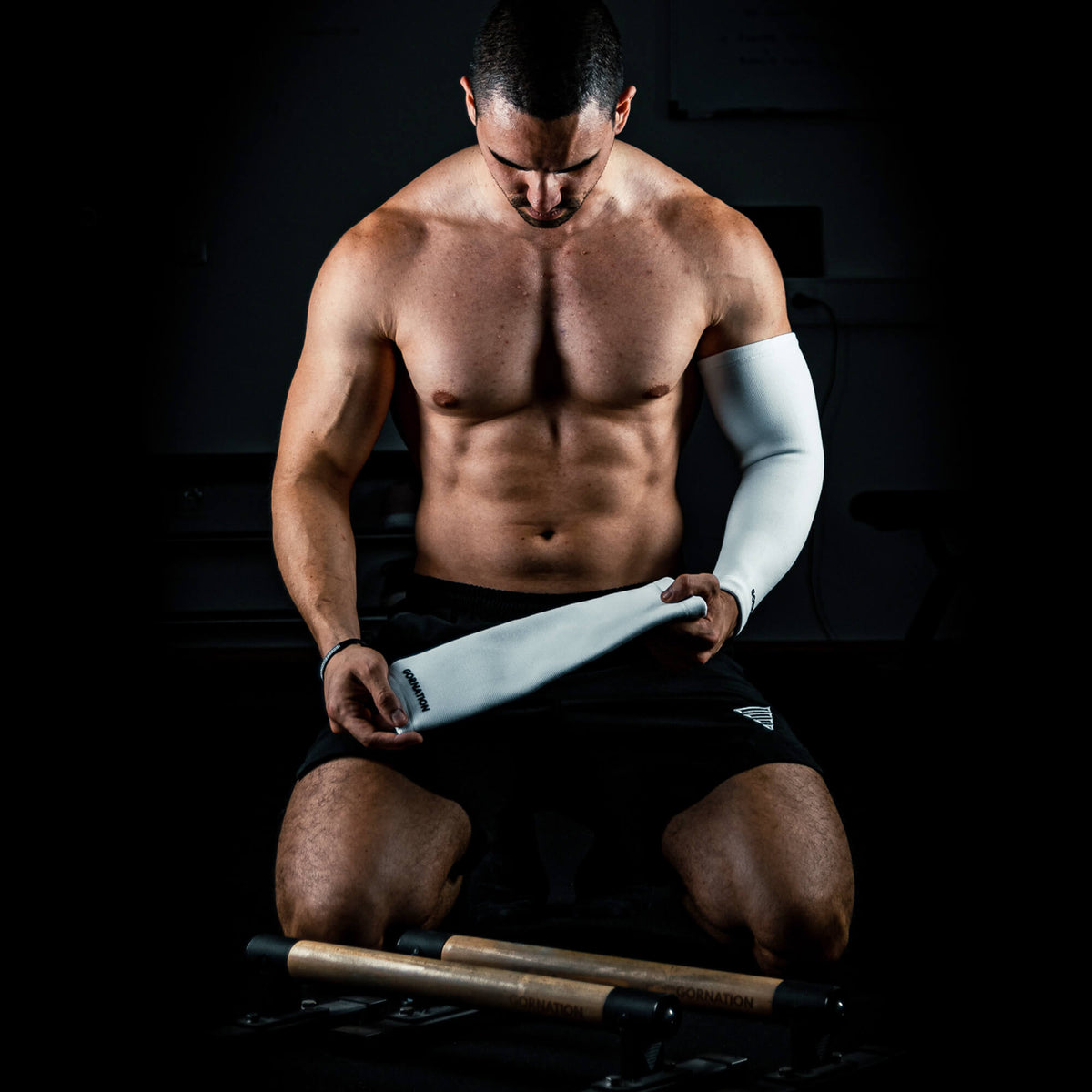 MORE SAFETY THROUGH COMPRESSION & WARMTH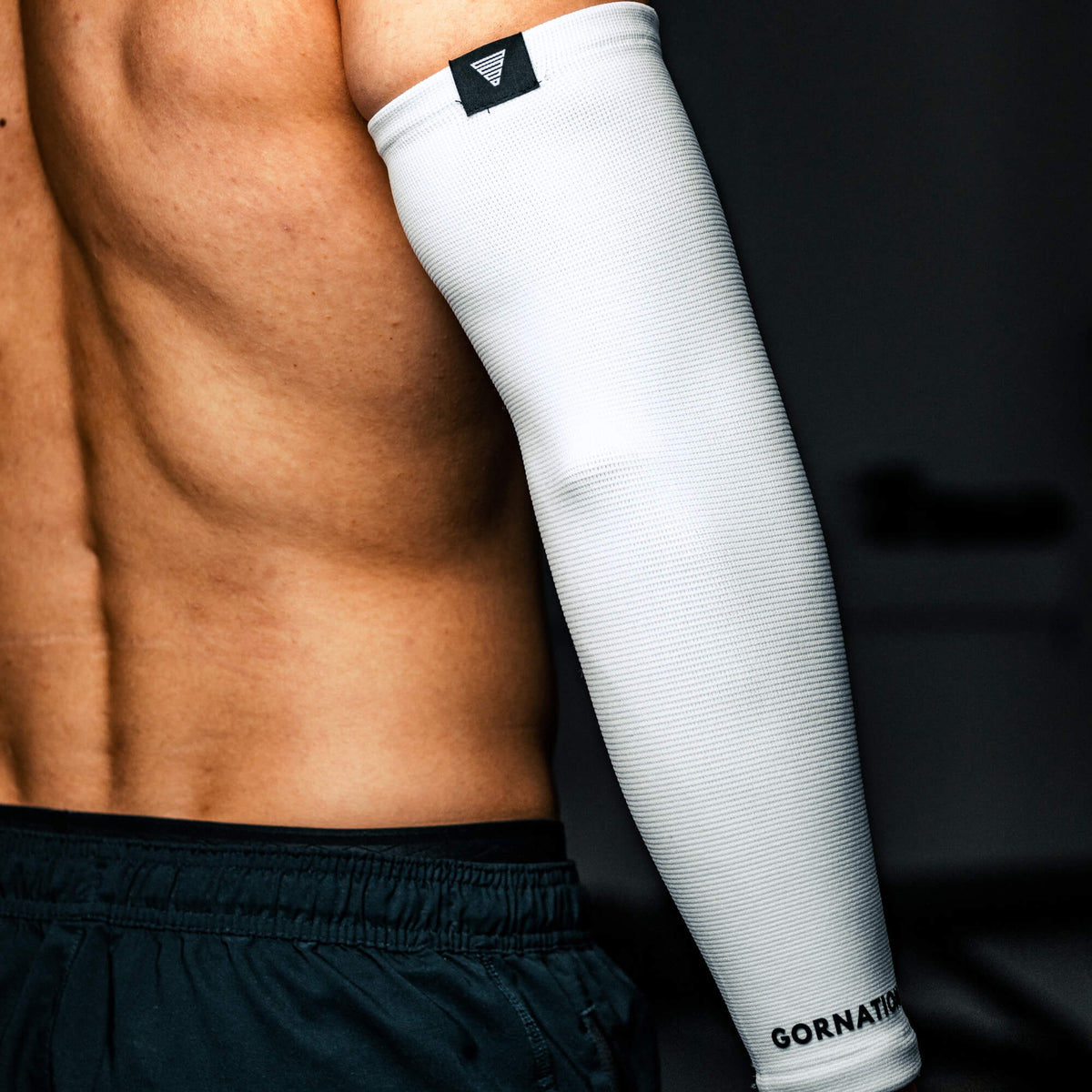 OPTIMAL PROTECTION FOR THE WHOLE ARM
FREQUENTLY ASKED QUESTIONS
Arm Sleeves provide compression & warmth for your workout. By supporting the entire bicep, tricep, elbow and forearm, they help you gain more stability and strength. In addition, they protect the skin during ring training and are a mental support for new best performances.
Basically, arm sleeves help wherever you need extra support for your forearm, elbow and biceps. Generally, arm sleeves are mostly used for push exercises, as this is where the greatest load is placed on the elbow, e.g. dips, push-ups or planches. But also during pull exercises, warm-up or cardio, the Arm Sleeves can support your training with their warmth and stability.
Yes, you will receive a pair of Arm Sleeves (two pieces) with a carry pouch for travel.

Our Elbow Sleeves are made of the same material and offer the same benefits as Arm Sleeves. However, the Elbow Sleeves are slightly shorter, so only the lower biceps and triceps are covered. Whichever variant suits you better is purely a matter of preference.
No problem! You can return it within 30 days after receiving the shipment without needing to provide a reason. Just familiarize yourself with our return conditions in our returns portal