Welcome to GORNATION and thanks for your support!
This page is designed to help you get the most out of your Static Bar and to provide you with helpful content. Good luck with your training and your goals!

Your Team GORNATION
TIP
For maximum exercise variety, you can adjust the Static Bar to 5 different heights.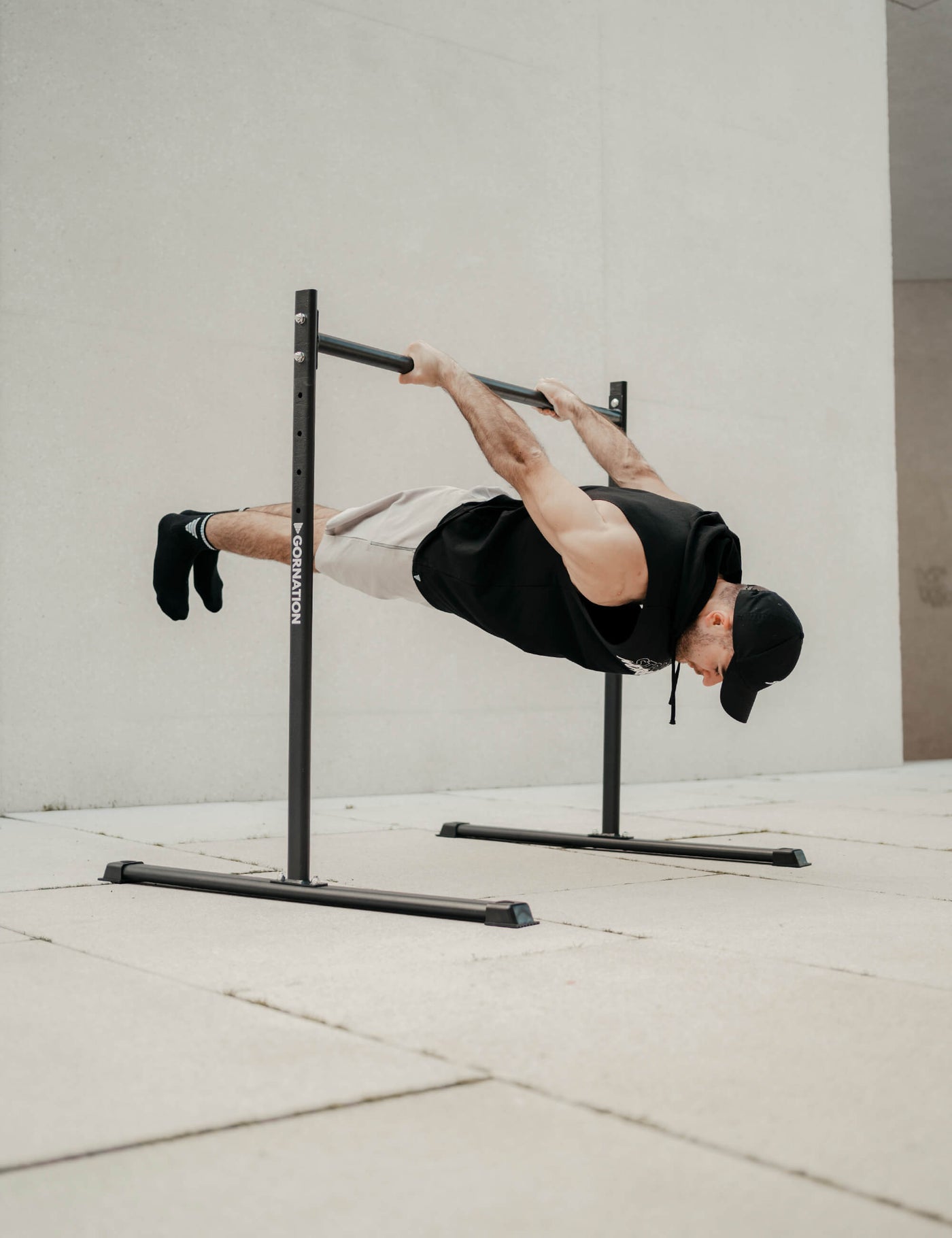 For more tips and inspiration for your workout with the Static Bar
10 Calisthenics Exercises & Skills to Master on a Static Bar | Build Strength and Muscle
Assembly must only take place on a level surface
1. Insert two screws through the base from below to secure the leg to the base. Repeat this step for the other side.
2. Place the feet so that the square holes are on the inside.

3. Attach the round bar by inserting the screws through the feet from the inside.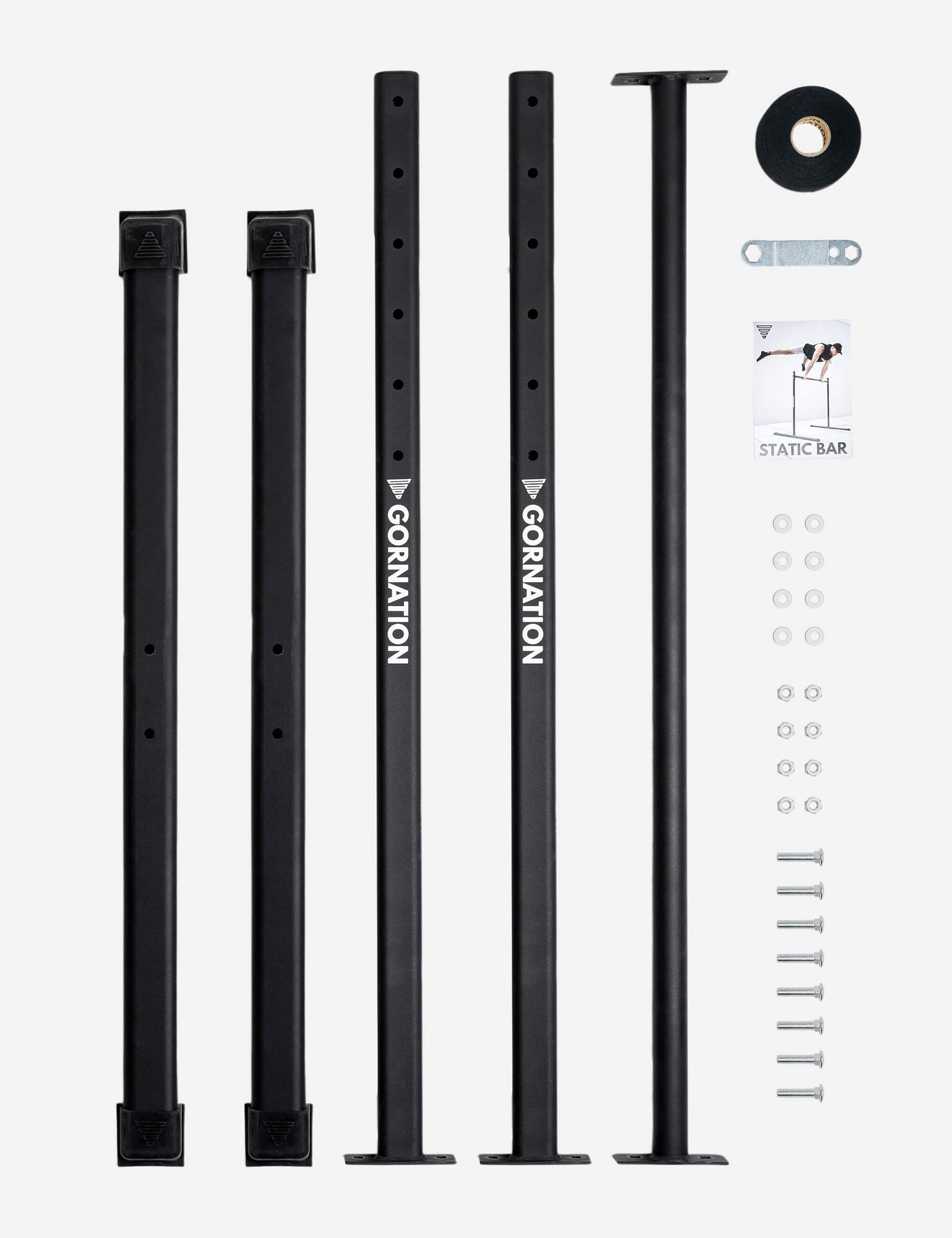 Content of delivery
● 1 Static Bar
● 1 Grip Tape 2.0 (25m)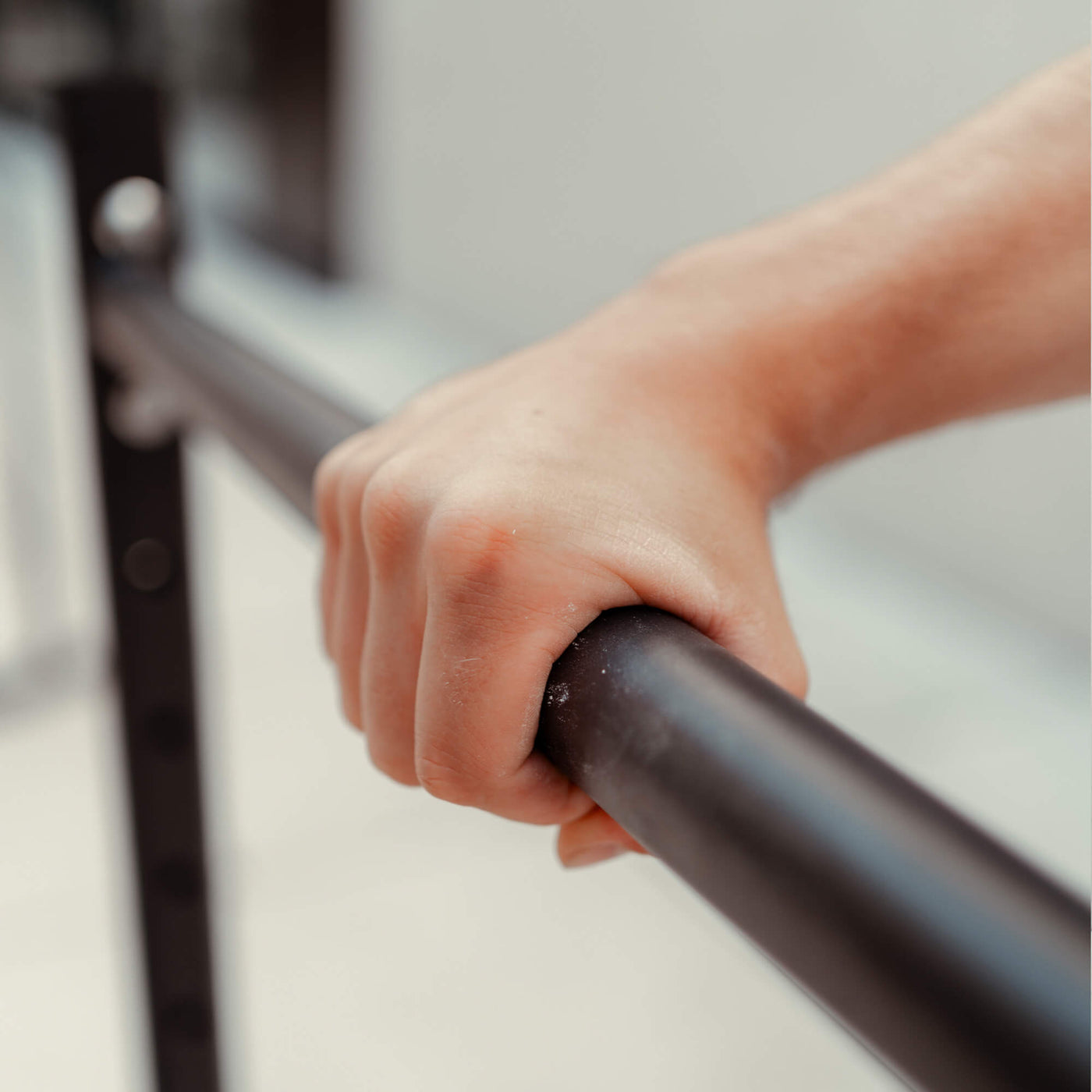 Material
● Bar: 100% steel
● Tape: 100% cotton
Care Instructions
● Store in a dry, warm place away from the environment.
● Use a cloth moistened with water for cleaning.
● Do not use chemical cleaning agents.
● After contact with water, treat immediately with a dry cloth.
● Clean the end caps on the stand feet regularly.
Safety Notice
● The product is suitable for sports use only.
● Maximum load: 300 kg per side when used according to instructions.
● Before each use, all visible parts must be checked for damage or wear.
● The device is only to be used by one person at a time.
● Before use, check that the product is free of defects and properly assembled.
● Please note that incorrect and excessive training may endanger health.
● Use only on even surfaces.
● The product is not suitable for children under 14 years old. Children may only use the product with appropriate physical development and only under the supervision of an adult responsible person.
Warranty
2 years
If a defect should occur in one of our products, due to a production or material error, our warranty takes effect. This means that the damage will be repaired free of charge, or you will receive a replacement product.