Welcome to GORNATION and thank you for your support. This page is here to help you get the most out of your Parallettes and provide you with helpful content. Good luck with your training and goals! Your Team GORNATION

Inspirations For Your Workout
READY FOR THE NEXT LEVEL?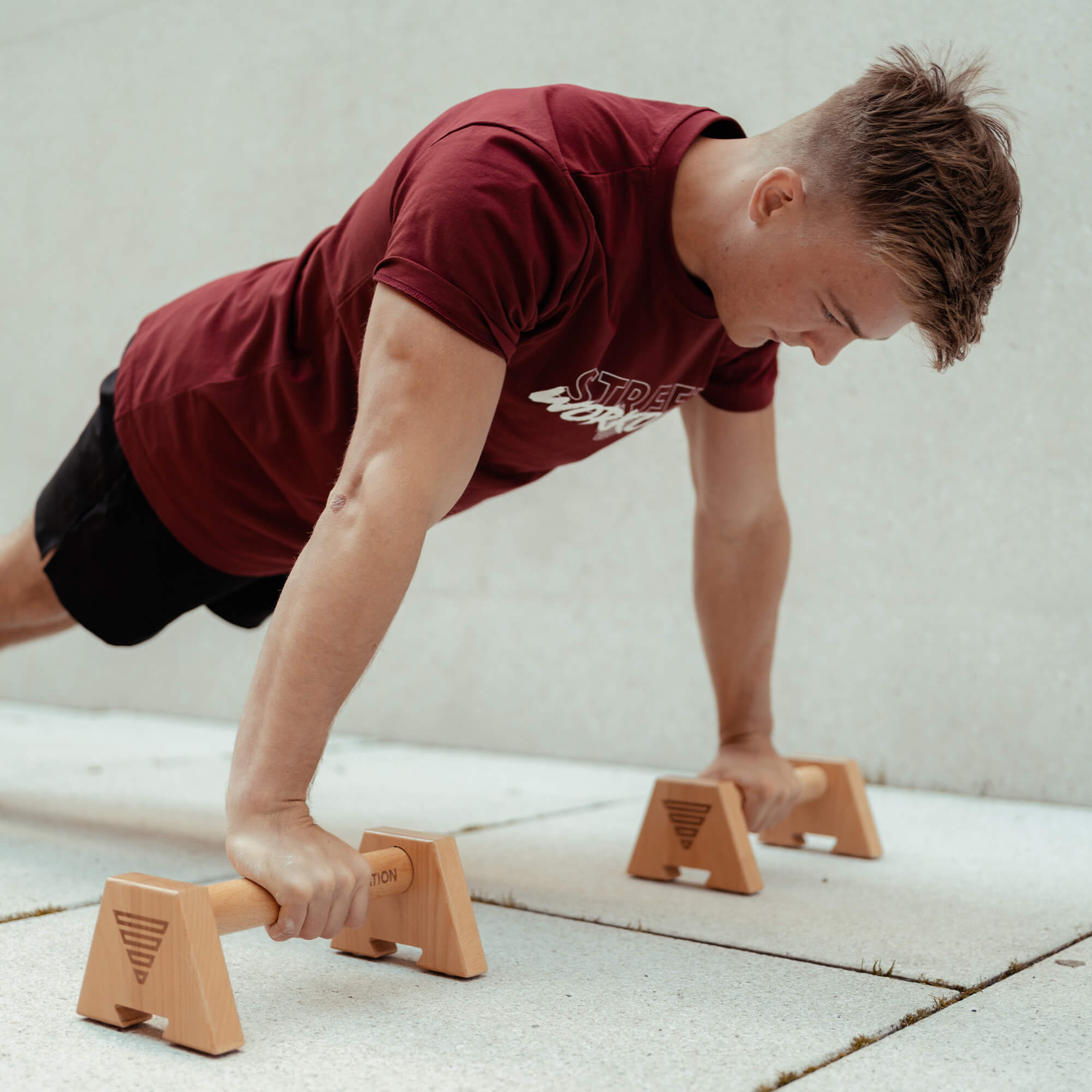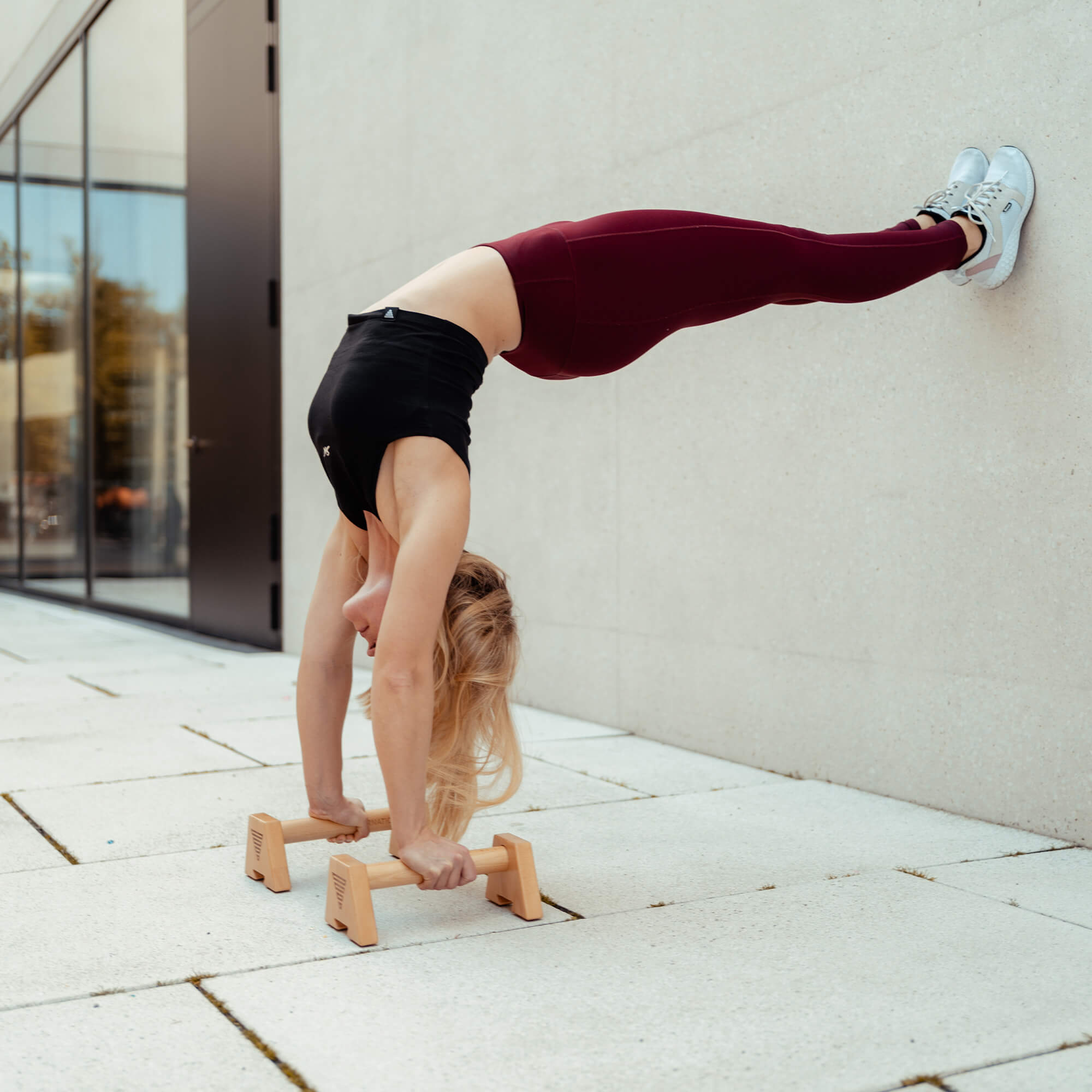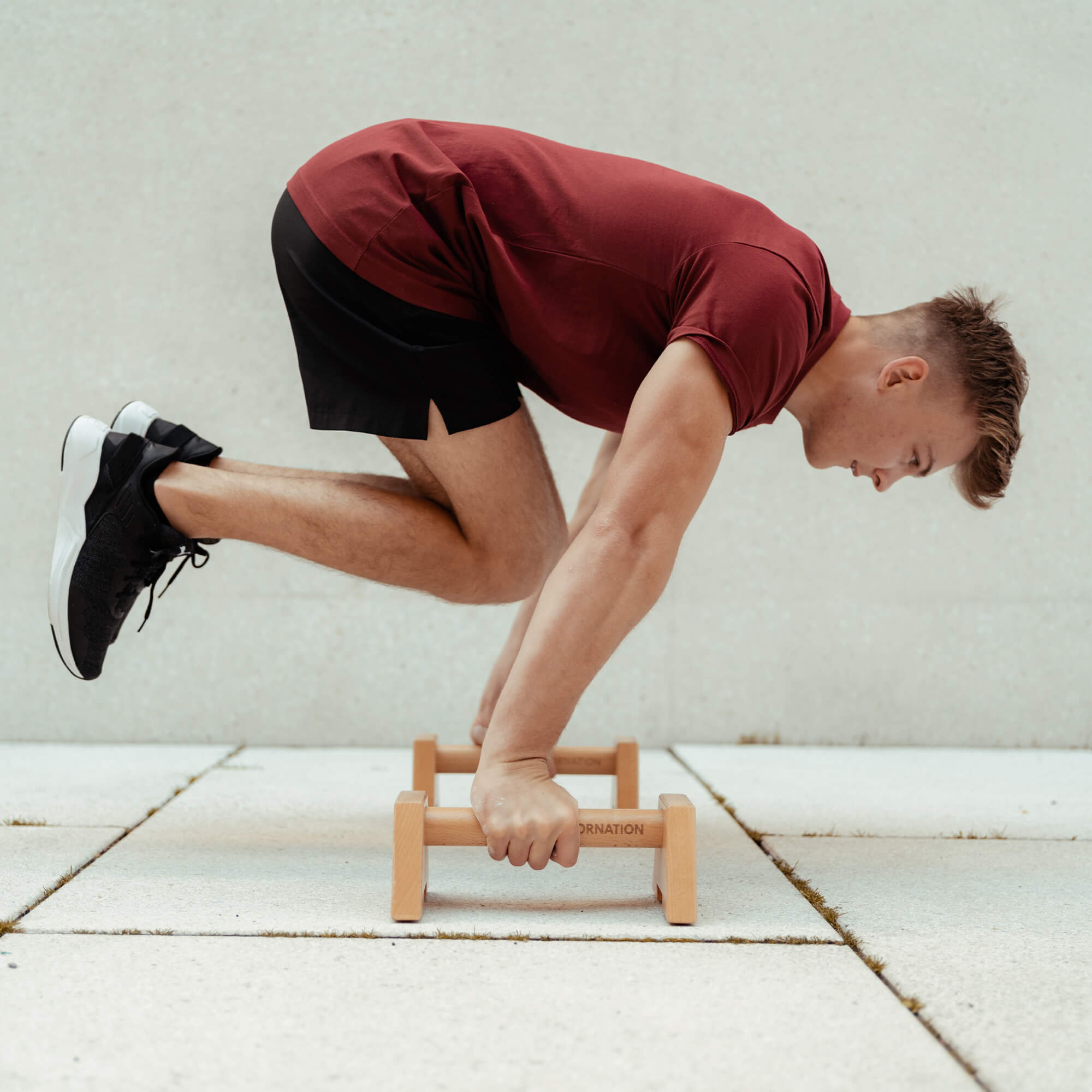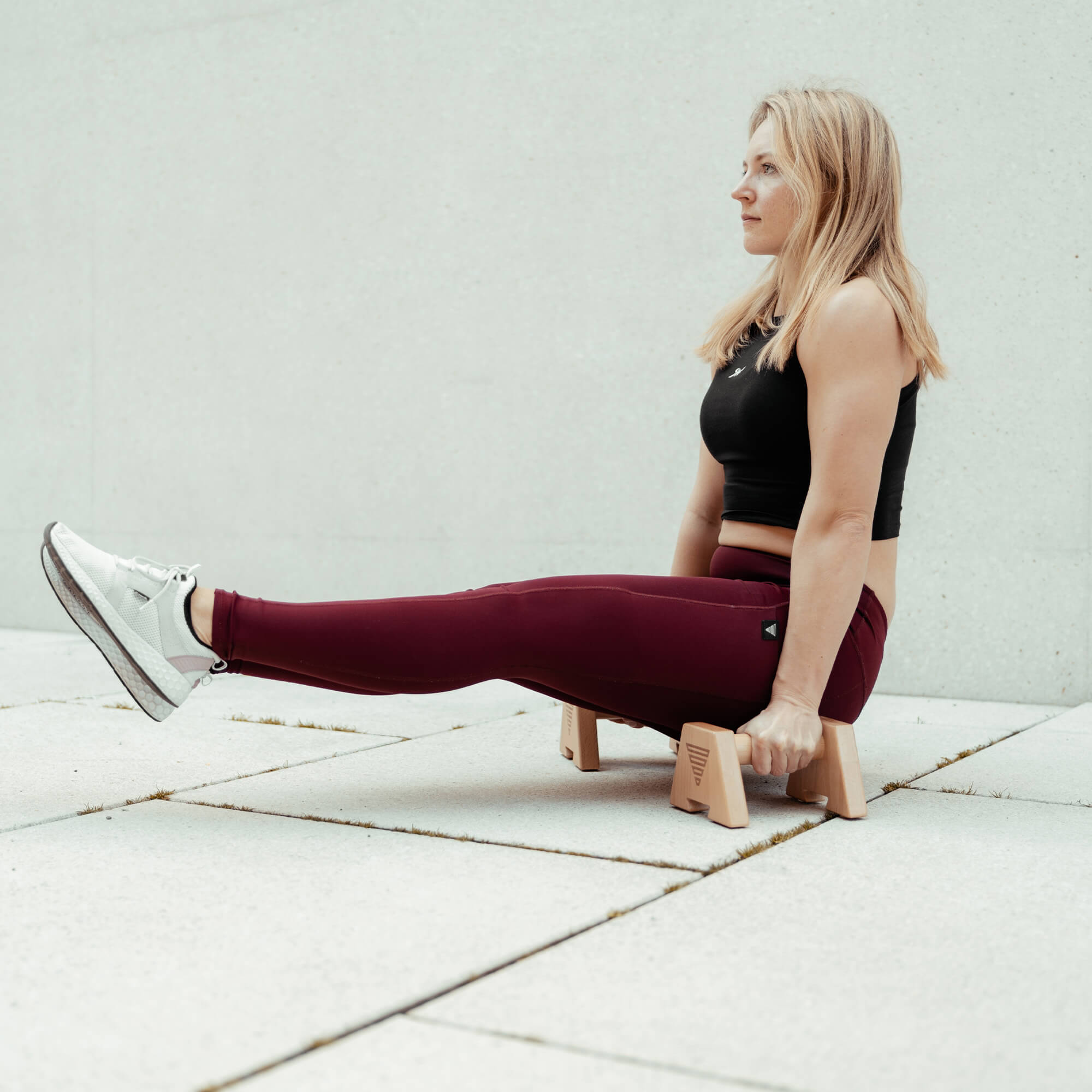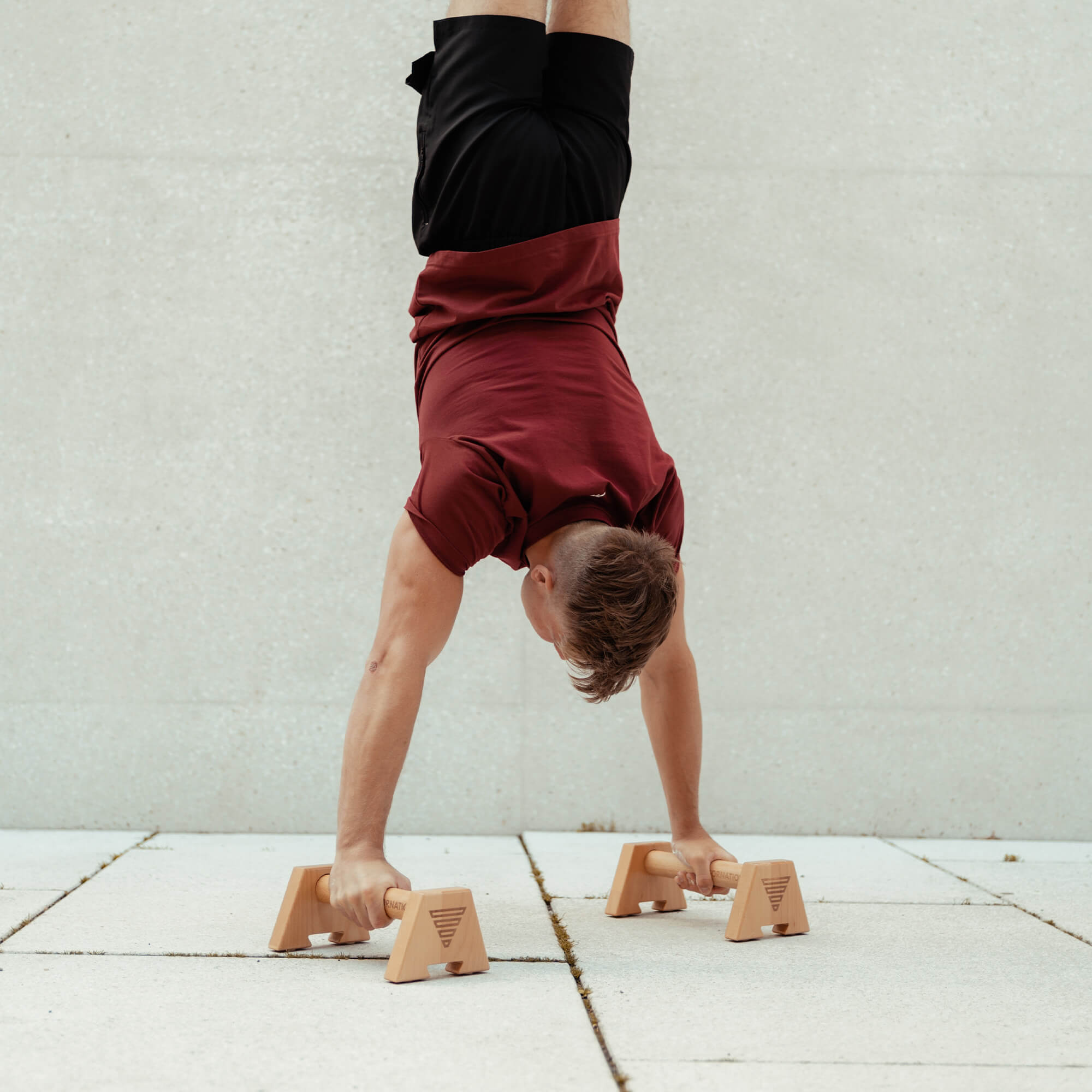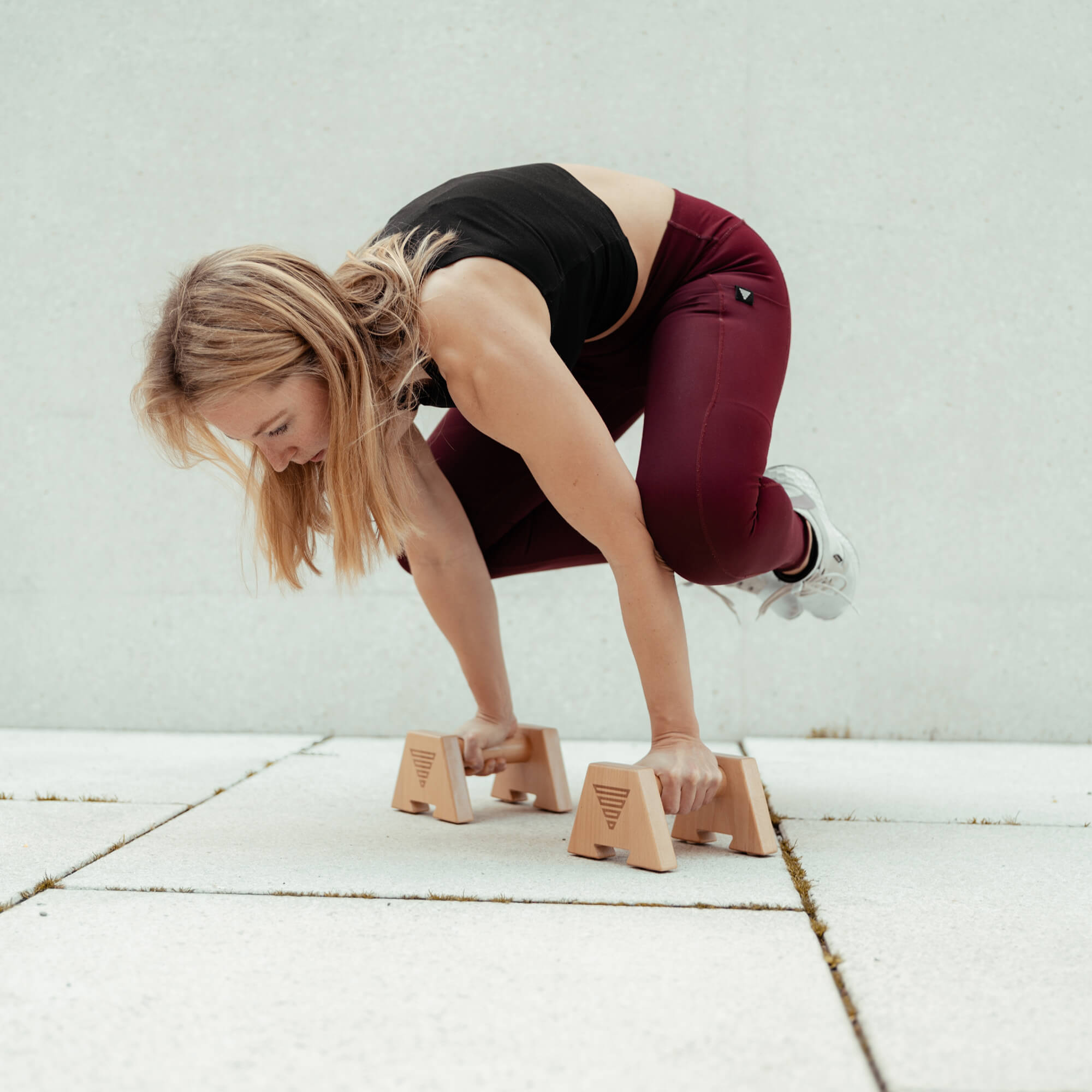 WOODEN PARALLETTES
WORKOUT TIPS
● The Parallettes offer you the possibility to train your whole body. Feel like you're missing a muscle group? You can find countless suggestions on YouTube or other platforms on how to integrate new training stimuli into your workout.

● If your Parallettes get dirty, you can simply wipe them with a wet cloth and dry them afterwards. Do not use any chemical cleaning agents, you can get them clean again with water.

● The easiest way to transport the Wooden Parallettes is to fold them into each other and secure them with the strap. The notch on the feet offers space-saving transport and storage.

● Clean the feet regularly with a cloth for maximum stability.
For your new workout experience and more workout inspiration, we've created a blog article with 9 exercises on Parallettes for beginners, intermediate and advanced exercisers.
2 years warranty for your Parallettes
Your Wooden Parallettes come with a 2-year warranty. You can see the exact warranty conditions on our warranty page.