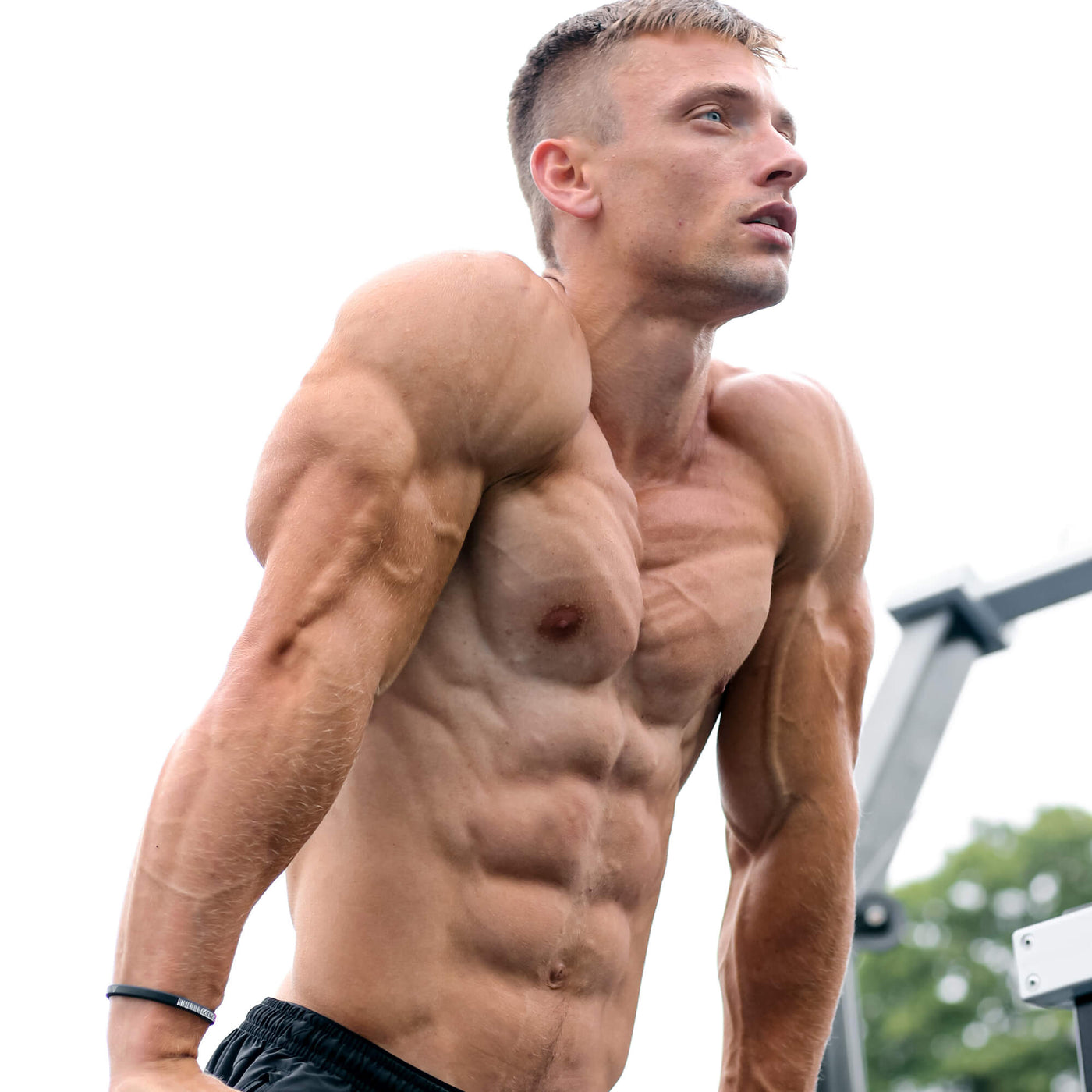 Meeting Max True
A few weeks ago, we had the opportunity to spend a few days with exceptional athlete Max True from Belarus and learn more about his training style. In this article, we would like to share what we learned and show some interesting insights into his workouts.

Calisthenics can only grow if everyone shares their experience and knowledge, and we can benefit from it together. That's why we are very keen on Max's knowledge being shared with the community.
High Volume, Discipline & Coffee
When you first meet Max, you immediately realize that you are dealing with an exceptional athlete: Strong definition, a low body fat percentage and maximum functional muscle mass. With a height of 172 cm and a weight of 71-72 kg, he is broadly built and has a massive appearance for a calisthenics athlete.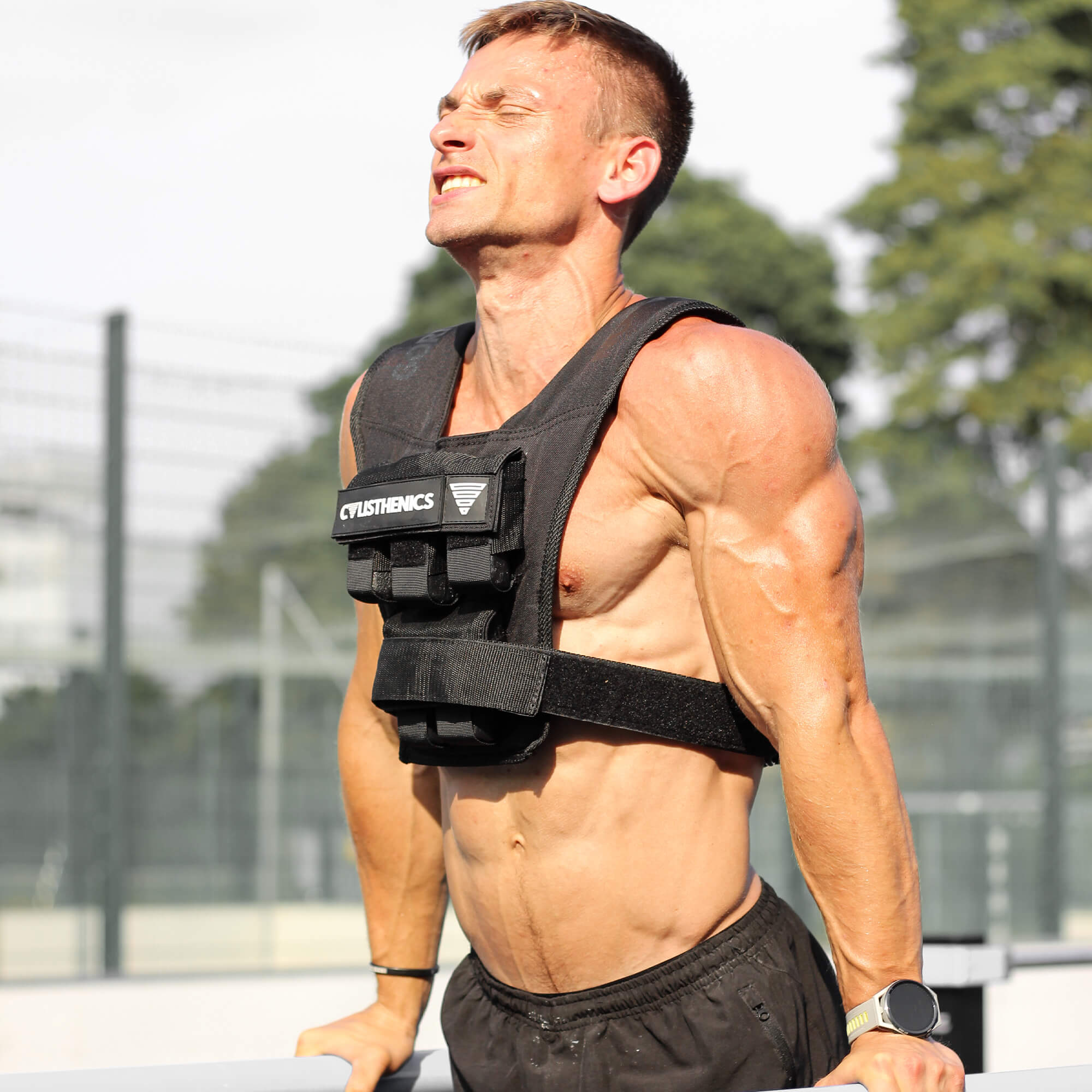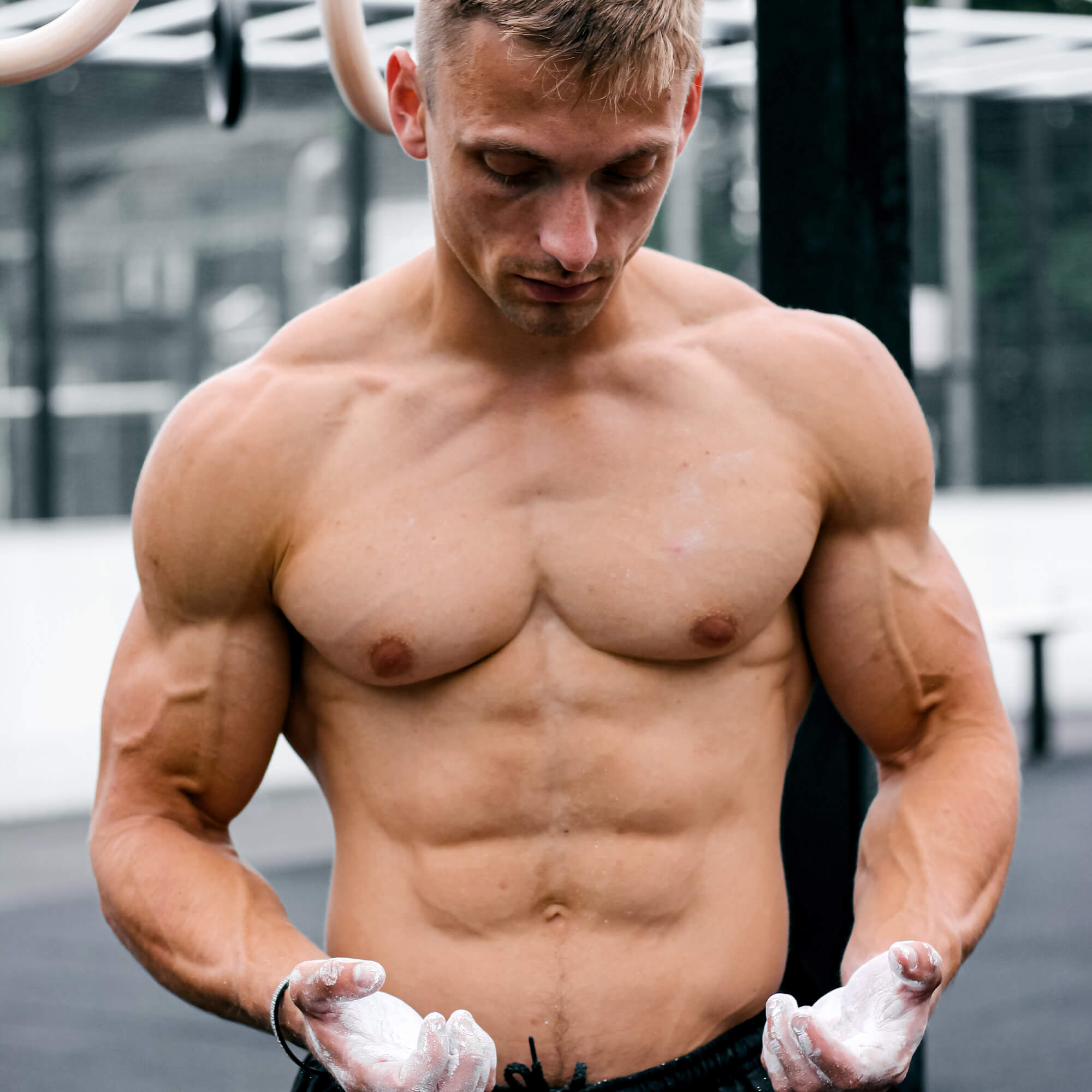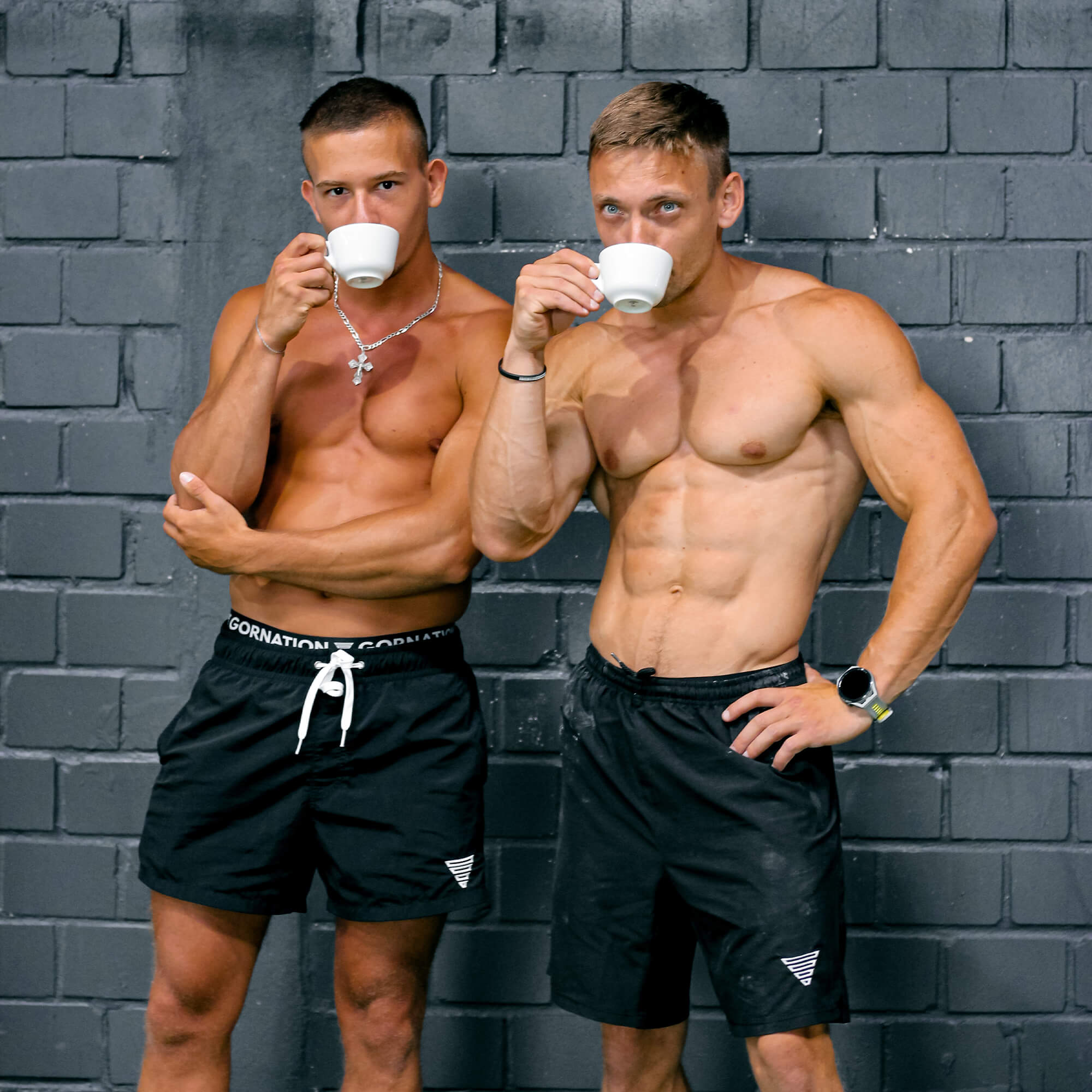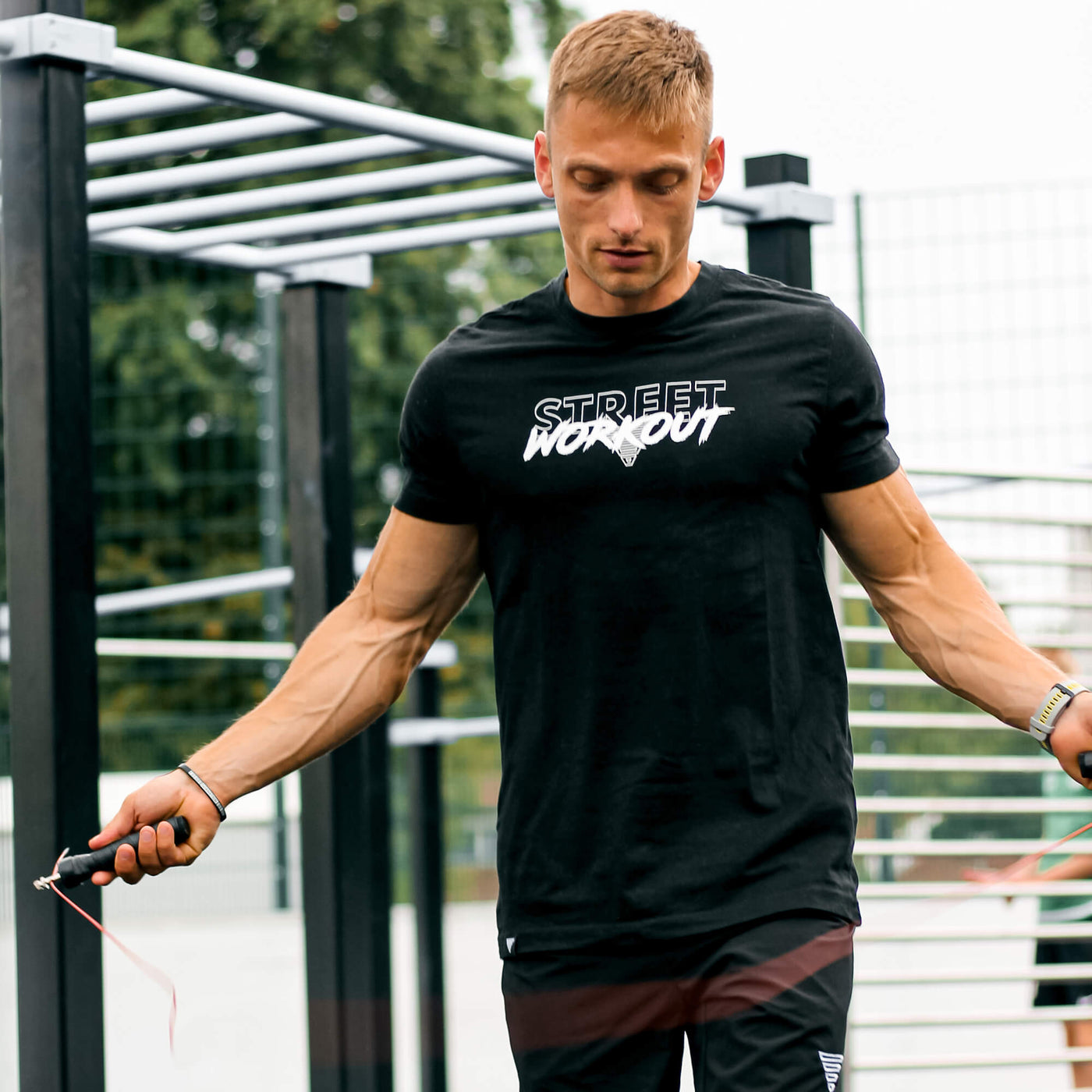 The Warm-Up
Max prepares for his workout with light exercises such as jumping rope, push-ups and pull-ups, activating his circulation for the workout that follows. Dynamic stretches and fascia massages are also part of his warm-up routine on some days. For this, Max uses our adjustable jump rope and massage ball.
Choose a weight with which you can perform around 10 pull ups and 15 dips
Weighted Endurance Routine (10-12 min)
| | |
| --- | --- |
| EXERCISE | REST AFTERWARDS |
| | |
| | |
| | |
| | |
| MAX PULL UPS (BODYWEIGHT) | |
| | |
Finish as fast as possible
Bodyweight Endurance Routine
| | |
| --- | --- |
| EXERCISE | REPS |
| | 10 |
| | 20 |
| | 30 |
| | 50 |
| | 30 |
| | 20 |
| | 10 |
Max trains 6x per week for about 1.5 to 2 hours and often combines multiple routines within a workout with longer breaks between sets and routines. Thus, set breaks of 3-5 minutes are normal for him and breaks between routines of 10 minutes.
Another interesting thing to see was that Max incorporates a lot of muscle ups into his workouts, and they are one of the core exercises for him. So, two of us tried to beat Max in a competition with 50 muscle ups for time. For Max, this was just a warm-up, and then he trained for another 1.5 hours.
Whether we managed to beat Max, you can see here:
His World Records
We've already had Max on our calisthenics podcast "Athlete Insider" twice in previous years. If you want to learn more about his specific training to world records, feel free to check out the episodes with Max.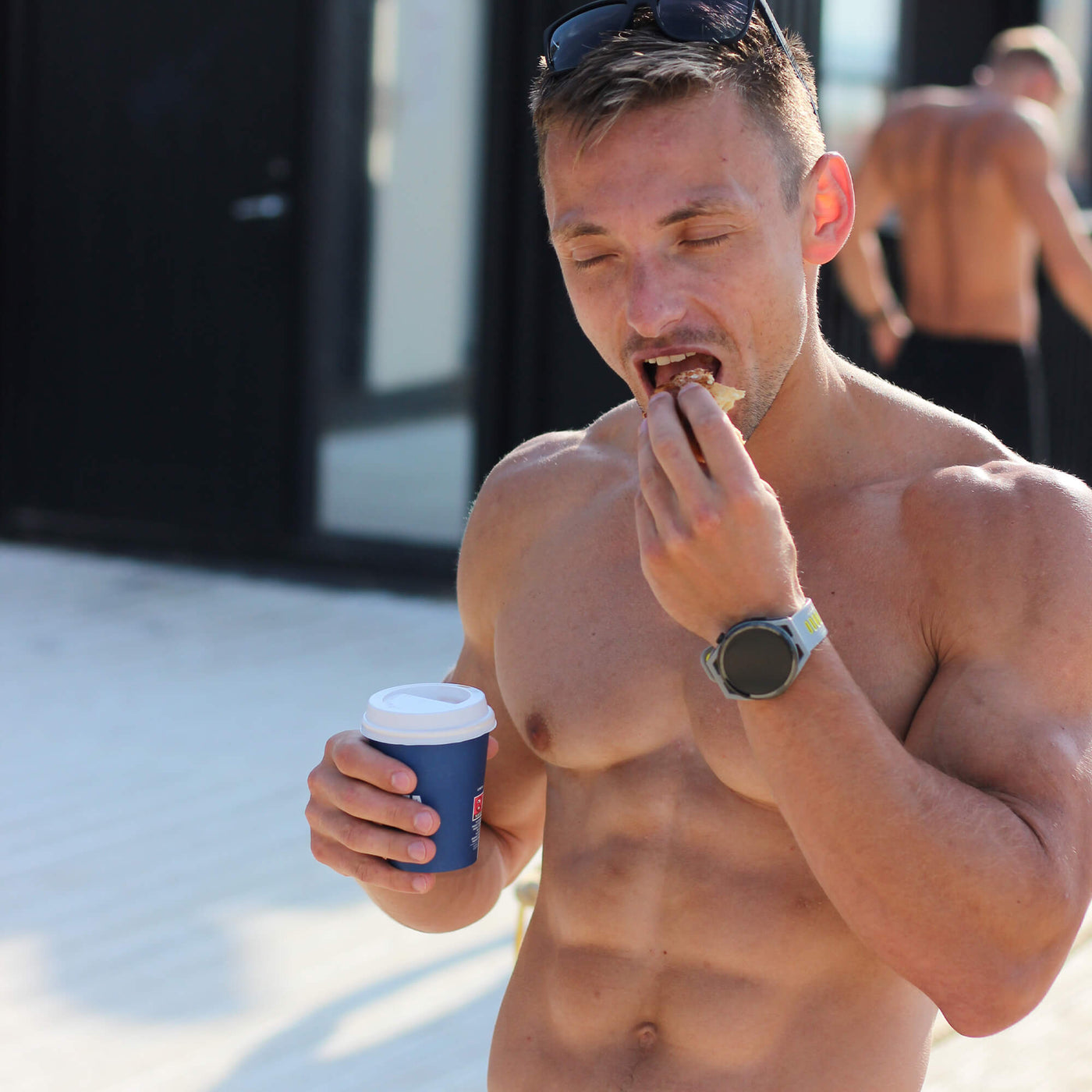 The Diet of Max True
We were also interested in Max's diet and were amazed at his answers on the subject. In general, he burns a lot of calories due to the intense workouts where he usually trains at 70% of his load limit and has a lot of muscle mass that needs energy.

Max says he eats a "normal" diet and eats everything in moderation. He is careful not to eat too much and has a good sense of his body. Thus, he observes his physique and changes his diet in time if he puts on too much fat.
The Summary of the Days with Max True
Max is a down-to-earth, funny and helpful person who loves to share his knowledge. He was incredibly inspiring to us with his training style and the focus he goes into the workouts with. We had two workouts a day at times due to shootings, and Max gave his all in every workout and delivered incredible numbers.

After the days with Max, we flew with him to the WSWCF World Championships in Riga, Latvia. You can find the blog article about it here: